Charlotte NC passes non-discrimination ordinance 5 years after infamous bathroom bill fight
Ordinance establishes clear protections from discrimination based on sexual orientation, gender identity, natural hairstyle, and more in key areas of life, including public spaces and private employment.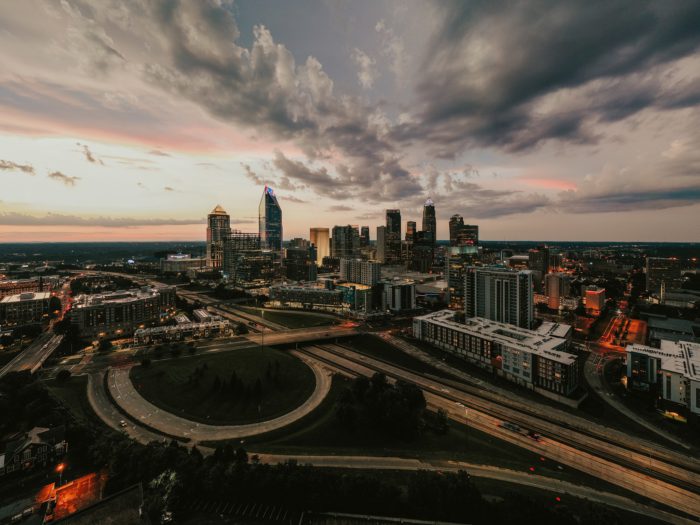 CHARLOTTE N.C. – In a unanimous vote Monday, the City Council of Charlotte, North Carolina passed a non-discriminations ordinance that would establish clear protections from discrimination based on sexual orientation, gender identity, natural hairstyle, and more in key areas of life, including public spaces and private employment.
Speaking to reporters after the ordinance was passed, Charlotte Mayor Vi Lyles said she was pleased that the city council vote worked out which reflected the best decision for the city.
"When you look at the track record for this council to have authentic debates about things that will make a difference in this community they have stepped up and done it in every way and I am really appreciative of that," WCNC NBC 36 Charlotte reported.
In an email, Adam Polaski, Communications Director for Asheville N.C. based the Campaign for Southern Equality, an LGBTQ+ advocacy group, reflected that the City Council's unanimous – and with bipartisan support – passage of a nondiscrimination ordinance that protects LGBTQ residents is a major turnaround since 2016, when the Council's nondiscrimination ordinance passed and triggered the North Carolina General Assembly to pass HB2.
HB2, at the time, was the worst anti-LGBTQ bill in the country, specifically targeting transgender people. It was ostensibly written to require that people used public restrooms corresponding to their birth gender, although it also baked in a host of other anti-LGBTQ components.
The law spurred a wave of criticism for state lawmakers. And in addition to the hit on NC's image, the bill cost the state an estimated $3.76 billion in economic activity as companies, sports leagues, and entertainers avoided NC following its passage.
"Tonight is a win, not only for the LGBTQ community, but for all Charlotteans. We are only as strong as the least protected, and this expanded ordinance is a milestone toward equality in the Queen City. We applaud City Council for their bipartisan collaboration in passing this comprehensive ordinance and honor the advocates who have tirelessly sacrificed for this moment," Bethany Corrigan, the Executive Director of Transcend Charlotte said in a statement.
There came this reaction from Rell Lowery, Community Outreach Director for Charlotte Black Pride, who said:
"Charlotte is the second most dangerous city in the country for transgender and gender nonconforming people – especially Black transgender women. With today's vote, the Charlotte City Council committed to making the city a safer place to live and work for LGBTQ people and people of color. It is an important and long overdue full-circle moment, granting LGBTQ Charlotteans the legal protections that we always needed and deserved."
Charlotte's new bill will make it illegal for people to be discriminated against for things like their sexual orientation, gender identity, gender expression, familial status, veteran status, pregnancy, or natural hairstyle. The new bill does not regulate bathrooms, WCNC also reported
As part of the discrimination protections, it will also extend to employment applying to all employers in the city of Charlotte even those with less than 15 employees.
The ordinance applies to employers of all sizes in the city of Charlotte. Existing state and federal laws prohibit discrimination against protected classes by employers with 15 or more employees.

— City of Charlotte (@CLTgov) August 9, 2021
"Throughout 2021, communities have come together to affirm that no one should face discrimination – and the vote tonight in Charlotte will double down on that undeniable momentum for LGBTQ equality. The passage of these protections, which include provisions for natural hair, sexual orientation, and gender identity, indicate strong progress for racial and social justice," Kendra R. Johnson, Executive Director of Equality NC, said. "Small towns, mid-sized cities, counties, and now the largest city in North Carolina have all taken steps to protect LGBTQ people and illustrate that NC is ready for these protections statewide."
Non-binary person reports assault by Proud Boys near Portland
'They nearly killed me'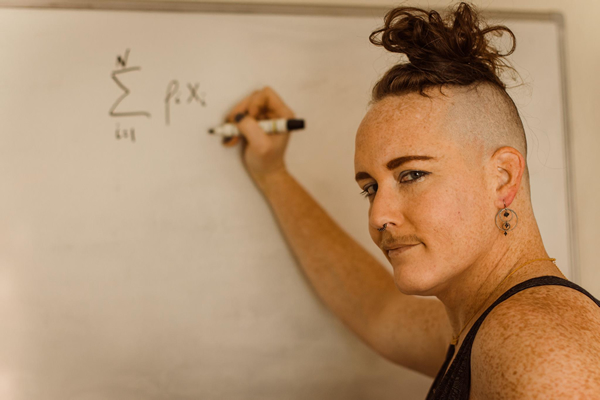 It was a typical day for Juniper Simonis. The freelance ecologist decided to break from work for lunch at about 3 p.m. to take their service dog, Wallace, to the local dog park and grab a bite to eat.  
But a planned peaceful afternoon quickly turned ugly. Simonis says they survived a gang assault of about 30 perpetrators in Gresham, Ore., a suburb outside of Portland. The Oregon resident encountered the group for only minutes but suffered a concussion, sprained jaw, extensive car damage and verbal assaults, they said.
"They nearly killed me," they said.
Simonis said they turned into a parking lot to pick up lunch in Gresham, Ore., and stumbled upon a rally that included several members of the Proud Boys — a far-right, ultra-nationalist organization known for its anti-LGBTQ, anti-feminism and neo-fascist ideologies.
There was a "Flag Ride" right-wing rally in a parking lot earlier that day. Simonis was under the impression the event had ended after checking reports on Twitter. After pulling into the lot, originally to look for lunch options, Simonis saw a large gathering still in the lot.
Simonis decided to take pictures of what was happening to post online to warn others and was intentional in keeping their distance, they said. As Simonis was preparing to leave the area, they yelled from inside the car, "Fuck you, fascists, go home."
"I did not expect this to escalate into violence," they said.
The attack itself only lasted about three minutes, Simonis said. Simonis was quickly surrounded by several people and physically blocked from leaving the lot. People stepped in front of the parking lot exit, then a car was moved to barricade Simonis. People began to shout homophobic slurs at Simonis, they said.
"I'm in serious trouble now and I know it," they said.
Simonis was then punched while inside their vehicle and was briefly knocked out. They regained consciousness a few seconds later, and a cinder block was thrown at the car and shattered the back window of their car inches away from their service dog, Wallace.
Simonis got out of the car to assess the damage and make sure their service dog was safe. They quickly got back in their car and was able to leave the lot by maneuvering around the blocked exit, Simonis said.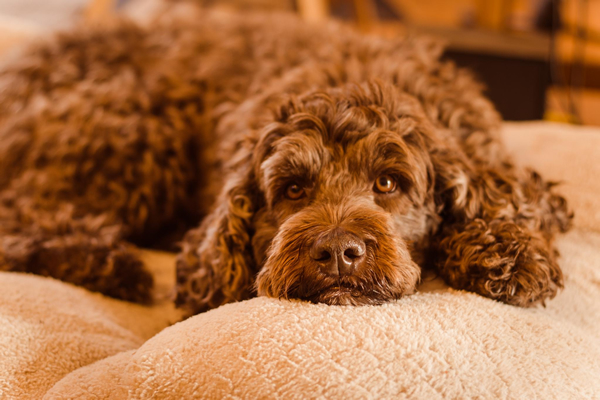 Looking back at the photos and videos Simonis took before the assault, Simonis said they saw people looking into the camera and acknowledging them taking photos.
"I honestly don't know if I hadn't said anything, that … things would have gone any different," they said.
Last year, Simonis was targeted and arrested by federal police in Portland during the tumultuous Black Lives Matter protests in the city. They were denied medical attention, misgendered, jumped and aggressively handcuffed while taken into custody.
Simonis is still working through legal proceedings in a multi-plaintiff lawsuit.
A witness to the event called the Gresham Police Department, which was only a few blocks away from the incident. But the call went to voicemail and the witness did not leave a message, Simonis said.
Another witness called 911, Simonis said, which led to an officer calling Simonis about 45 minutes after the accident to take a report.
In the police report obtained by the Blade, Simonis is consistently misgendered. Simonis' sex is also listed as "unknown" in the report. The incident was labeled as vehicle vandalism.
Simonis said the conversation with the officer was filled with victim-blaming and the officer wrote in the report that Simonis should avoid "approaching groups of this nature."
"At no point in this conversation does he treat me as an actual victim of a crime," Simonis said.
The Gresham Police Department did not respond to a request for comment.
Weeks after the assault, Simonis is struggling mentally and physically, they said.
The concussion makes working on a computer virtually impossible because of light sensitivity and trouble focusing, Simonis said. The pain caused by the sprained jaw makes it difficult to focus, as well.
Simonis is not able to begin physical therapy for their jaw until November because of long medical wait times, they said. The cost to repair the car damages will be about $8,000, as well, they said.
The times where Simonis is able to focus are usually taken up by piecing together what happened that day, they said.
"The part of my brain that I use for work has been hijacked functionally by the part of the brain that needed to know what happened to me," they said. "There is such a painful need to understand what happened to me."
Because of past traumatic events, like the experience of being in federal custody last year, Simonis said processing and living with the trauma is a bit easier to handle. But their ability to work will be forever changed yet again, they said.
"I'm not able to work at the pace that I used to work at before I was assaulted by DHS. I'll never be," they said. "And this is just a further knockdown."
The trauma of the event has increased Simonis' hyper-vigilance, as well.
"Every time I hear a car go by, I'm double-checking," they said.
Even though Simonis has the tools to process and live with the immense trauma, they will never be the same person, they said.
"They fucking changed my life forever. Point blank," they said. "Not just mentally, but physically and physiologically. I can't go back to where I was before. I'm lucky that I survived."
Simonis has reported the attack to the FBI and is pursuing legal action with two specific goals in mind: to heal and to prevent similar crimes from happening.
"I am somebody who believes in abolishing the carceral system and the justice system as it exists and policing," Simonis said. "But also a 37-year-old trans and disabled person who somehow managed to survive this long. And so naturally has become pragmatic about the world."
Because of the reaction of the Gresham Police Department, Simonis did not want to work with local officers and instead went to the federal level. But because of the alleged assault by agents in Portland last year, this decision wasn't easy for them.
Perpetrators in the assault threatened to call the police on Simonis, even though Simonis did not commit a crime. Reporting the crime to the federal level is also a layer of protection, they said.
"All of this is forcing my hand," they said. There is no easy decision in the situation, they added.
"We all know that crimes are underreported. We hear about it all the time," they said. And there are reasons why people don't report crimes and they're totally understandable. A lot of victims are very concerned about what will happen if they break anonymity. In my situation, I've already broken anonymity."
With recent arrests and crackdowns on the Proud Boys and other hate groups in the United States, Simonis is bracing for a long process.
"This isn't just going to go on a shelf," they said.
$2 million grant program to help LGBTQ restaurants, bars
Grubhub, National LGBT Chamber of Commerce to support small businesses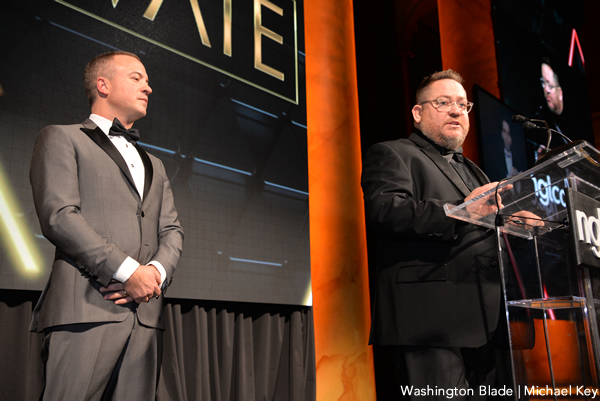 The National LGBT Chamber of Commerce and the global online food delivery company Grubhub announced on Sept. 22 that they have launched a $2 million grant program to provide financial support to struggling "LGBTQ+ owned and ally restaurants" adversely impacted by the COVID pandemic.
"America's vulnerable LGBTQ+ owned restaurants and bars serving food will find a vital lifeline this fall stemming from the partnership formed by the National LGBT Chamber of Commerce (NGLCC) and Grubhub," according to a joint statement they released.
"These small business owners have been among the hardest hit by COVID impact with loss of jobs and income over the past two years," the statement says.
It says the newly launched Community Impact Grant Program is inviting restaurants and bars that qualify for the program to submit applications for grants up until Oct. 12, 2021, the closing date for the applications. The grants are expected to range from $5,000 to $100,000, the statement says, with NGLCC and its more than 50 affiliated LGBT chambers across the country playing the lead role in selecting which restaurants or bars are awarded the grants.
In a separate statement in response to a question from the Washington Blade, NGLCC said an LGBTQ-owned establishment such as a gay bar would be eligible to apply for a grant under the program if they offer a menu for serving food.
"They do not need to be licensed as a restaurant specifically to be eligible for consideration," NGLCC said.
Among the D.C. gay bars that would fall into that eligibility category are Pitchers and its attached lesbian bar A League of Her Own, Uproar, and Nellie's Sports Bar. Freddie's Beach Bar in Arlington, Va. would also be eligible.
In the same follow-up statement to the Blade, NGLCC said it will determine whether an applicant qualifies for a grant as an LGBTQ ally by evaluating "the restaurant's clientele, reach, track record of support, and public benefit."
The statement adds, "In our application online, we ask allies to share evidence of their LGBTQ+ community support such as nonprofit sponsorships or advertising in local LGBTQ+ media, among others. We know that our allies are an important foundation standing by their LGBTQ+ patrons, neighbors, and friends."
The statement announcing the launching of the LGBTQ grant program says the funds for the grants will come from a charitable program Grubhub started in 2018 called Grubhub's Donate the Change program. It says the program asks customers receiving food delivered by Grubhub to "round out their order total and donate the difference," with Grubhub matching eligible donations from its Grubhub+ members.
It says NGLCC has set a goal to allocate 30 percent of the funds for the Community Impact Grant Program for LGBTQ-owned and ally-owned restaurants and bars to businesses owned by people of color and transgender and gender non-conforming individuals.
"We're proud to partner with Grubhub offering these grants to support these businesses," said Justin Nelson, co-founder and president of the NGLCC, who noted that LGBTQ-owned and allied restaurants were among those who "kept our communities and first responders fed throughout the pandemic."
Added Nelson, "America's 1.4 million LGBTQ+-owned business owners have shown incredible resilience during the COVID-19 pandemic, and now, in turn, we can help them recover stronger than ever."
The National LGBT Chamber of Commerce describes itself as the business voice of the community and "the largest global advocacy organization specifically dedicated to expanding economic opportunities and advancements for LGBT people."
Roundup of cities hosting Pride events next month — and those that cancelled
Annapolis, Richmond among postponements in mid-Atlantic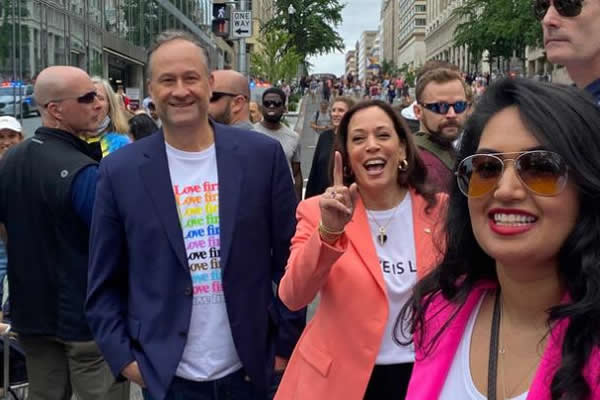 Although organizers are closely watching COVID-19 related developments in their states, at least 15 outdoor, in-person LGBTQ Pride events were scheduled to take place across the U.S. in the fall of 2021, according to the international LGBTQ group InterPride and online announcements by organizers of the Pride events.
Cities in which the fall Pride events are scheduled to take place include D.C.; Fort Lauderdale; Palm Springs, Calif.; Las Vegas; Dover, Del.; and three small cities in Maryland.
The decision to move ahead with those events came shortly after Pride organizers in at least five cities announced they were cancelling their events for this fall due to concern over the COVID pandemic. Among them are Richmond, Va.; Annapolis, Md.; Atlanta; Louisville, Ky.; and San Francisco.
Organizers of a fall Pride event in Philadelphia also cancelled that event, originally set for Sept. 4. But the Philadelphia Gay News reports that the cancellation was not due to COVID but instead was due to objections by members of the community to the policies of the event's organizers and a controversial public statement by one of the organizers considered by some to be derogatory to transgender people.
A statement announcing the cancellation of a San Francisco LGBTQ Pride Freedom Day Fest scheduled for Oct. 20 by its organizers appears to capture the sentiment of organizers of the other fall Pride events that were also cancelled.
"[W]e've determined that to produce a street fair with the safety and health of our communities at top priority, at the quality expected of SF Pride, is just not feasible this fall," the statement says. "We are not cancelling – we're merely postponing. Over the coming months, in addition to some new and returning fundraising events, we're going to focus our energy on Pride 2022," the statement continues.
"We remain as excited as we ever were to capture that spirit of wonder and look forward to bringing Freedom Day Fest to all of you in October 2022," it says.
San Francisco Pride organizers noted that the fall Freedom Day Fest event was to be an addition to the city's regularly scheduled Pride parade and festival that has taken place in June prior to the COVID outbreak but that were cancelled this year and last year.
The Richmond Pride event, known as Virginia Pridefest, was scheduled to take place Sept. 25. The event, which was also cancelled last year due to COVID, has attracted tens of thousands of participants in previous years.
"After consulting with our many corporate sponsors, organizational partners and volunteers we have decided it is in the best interest of the health and safety off our community to postpone VA Pridefest 2021," organizers said in an Aug. 27 statement. "Our preparation puts us on solid footing as we postpone the festival to 2022 when we hope to hold it in June as part of the national observation of LGBTQ Pride Month," the statement says. "This has long been a goal of ours, and this just may give us that opportunity," it says.
Although organizers of Annapolis Pride cited COVID concerns as their reason for cancelling that event, which was scheduled for Oct. 30, activists in three smaller Maryland cities have chosen not to cancel their Pride events.
They include the Howard County Pride Festival scheduled for Oct. 9 in Columbia, Md.; the Upper Chesapeake Bay Pride Festival, also set for Oct. 9 in Havre De Grace, Md.; and Southern Maryland Pride scheduled for Oct. 16 in Solomons, Md.
Like D.C.'s Capital Pride Alliance, Pride organizers in Baltimore cancelled their traditional June Pride parade and festival for the second year in a row and instead held more than a dozen smaller events in June of this year, both in-person and virtual.
In Los Angeles, Christopher Street West, the group that organizes that city's Pride events, including its annual Pride Parade which in pre-COVID years has attracted hundreds of thousands of participants, also cancelled this year's parade for the second year in a row. Like other cities, the group held several virtual Pride events in June.
Los Angeles Blade Publisher Troy Masters organized a Pride Walk in June that attracted a few hundred participants in an effort, Masters said, to hold at least one in-person event to celebrate Pride during the traditional Pride Month in June.
A larger outdoor Pride event did take place in LA Aug. 27-29, called the DTLA Proud Festival, with "DT" referring to downtown LA.
Capital Pride Alliance, which organizes D.C.'s annual Pride parade and street festival that have attracted over 200,000 participants in pre-COVID times, held a scaled back Pride Walk and Pride celebration at D.C.'s Freedom Plaza in June. The group has scheduled an Oct. 17 Pride Street Fair and Block Party on 15th Street, N.W. between P and Q Streets that it's calling Colorful Fest.
On its website, Capital Pride says those entering the block party, which will be in a fenced in area where alcohol will be served, will be required to show proof of COVID vaccination.
"The Capital Pride Alliance is committed to finding opportunities for the LGBTQ+ community to gather together safely, especially as the fall and winter seasons will soon make it more difficult to hold outdoor events and pandemic guidelines will make indoor events challenging," Capital Pride Executive Director Ryan Bos told the Blade. "To that end, we are working closely with the DC Government and following all current COVID-19 guidelines to have a safe outdoor event," Bos said.
The Louisville, Ky., Pride, which had been scheduled for Sept. 18, is among the Pride events cancelled this fall due to COVID concerns, according to its organizers. But a second Pride event held in Louisville each year called Kentuckiana Pride, will take place as planned on Oct. 8-9 with a parade and festival.
Chad Eddings, the Kentuckiana Pride co-director, told the Blade the event would take place in an enclosed outdoor area and participants must show proof of vaccination or a recent negative COVID test as a requirement for admission. He said the event usually draws about 15,000 people.
Cities in which fall Pride events are still scheduled to take place or have already taken place include Burlington, Vt. (Sept. 5); Miami Beach, Fla. (Sept. 18-19); Columbus, Ind. (Sept. 18); North Texas Pride Festival in Plano, Tex. (Sept. 25); Delaware Pride in Dover (Oct. 2); South Florida Afro Pride Parade & Music Festival in Ft. Lauderdale (Oct. 7-11); Las Vegas Pride Parade & Festival (Oct. 8-9); D.C Pride Street Fair & Block Party (Oct. 17) Pacific Northwest Black Pride in Seattle, Wash. (Oct. 29-31); Phoenix Pride Festival & Parade in Phoenix, Ariz. (Nov. 6-7); Palm Springs, Calif., Pride (Nov. 1-7); and Fort Lauderdale, Fla., Pride Parade & Festival (Nov. 20).
InterPride, the LGBTQ organization that keeps track of Pride events "all over the world," released the results of a survey it conducted of 201 worldwide Pride organizations to find out the type of Pride events they were planning for this year. The findings show that the largest number – 40.8 percent – reported they would be holding both in-person and virtual Pride events.
The findings show that 35.3 percent of the Pride organizations planned just in-person events this year; 19.9 percent planned only online or virtual events; and 4 percent either were not planning any events this year or had canceled their events.
The survey results released by InterPride did not breakdown the findings by specific countries.