U.S. discourages Dennis Rodman from traveling to Russia to seek Brittney Griner release
Former NBA star says he plans to 'go this week'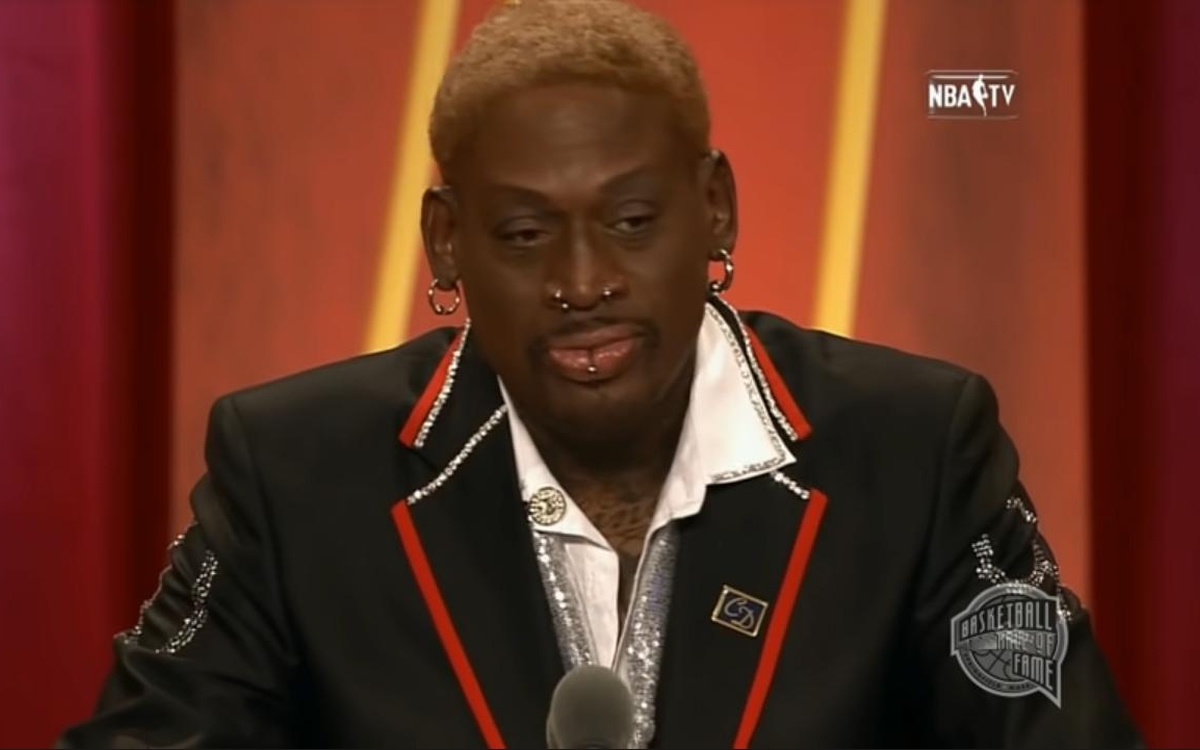 The U.S. on Monday discouraged former NBA star Dennis Rodman from traveling to Russia in order to help secure Brittney Griner's release.
Rodman on Saturday told NBC News while he was at a D.C. restaurant that he "got permission to go to Russia to help that girl."
"I'm trying to go this week," said Rodman.
A Russian court earlier this month convicted Griner — a Phoenix Mercury center and two-time Olympic gold medalist who is a lesbian and married to her wife, Cherelle Griner — of smuggling drugs into the country and sentenced her to nine years in a penal colony. Brittney Griner's lawyers have appealed her sentence.
State Department spokesperson Ned Price on Monday told reporters during a press briefing that Rodman "would not be traveling (to Russia) on behalf of the U.S. government." A White House source told the Washington Blade the administration is "really not thrilled about Rodman and he definitely was not given permission by (the) U.S. to negotiate with Russia over" Brittney Griner's release.
Secretary of State Antony Blinken has publicly acknowledged the U.S. has offered Russia a deal to secure the release of Brittney Griner and Paul Whelan, another American citizen who is serving a 16-year prison sentence after his conviction for spying.
American officials have reportedly expressed a willingness to release Viktor Bout, a Russian arms dealer who is serving a 25-year prison sentence in the U.S., as part of a prisoner swap. A spokesperson for Russia's Foreign Ministry has confirmed negotiations between the two countries over a potential prisoner swap have begun.
"We put forward a substantial proposal to Russia to seek the freedom of Paul Whelan and Brittney Griner," said Price on Monday. "We believe that anything other than negotiating further through the established channel is likely to complicate and hinder those release efforts."
"We've also provided very clear guidance to American citizens owing to a number of threats, not the least of which is the threat of wrongful detention, that Americans should not travel to Russia," he added. "That has been our message to private Americans across the board."
Rodman in 2014 traveled to North Korea with a group of former NBA players who played in an exhibition game for leader Kim Jung Un's Birthday. Rodman has made several other trips to North Korea in recent years, despite the country's deplorable human rights record.
Rainbow Railroad to participate in new US refugee resettlement program
State Department announced Welcome Corps on Thursday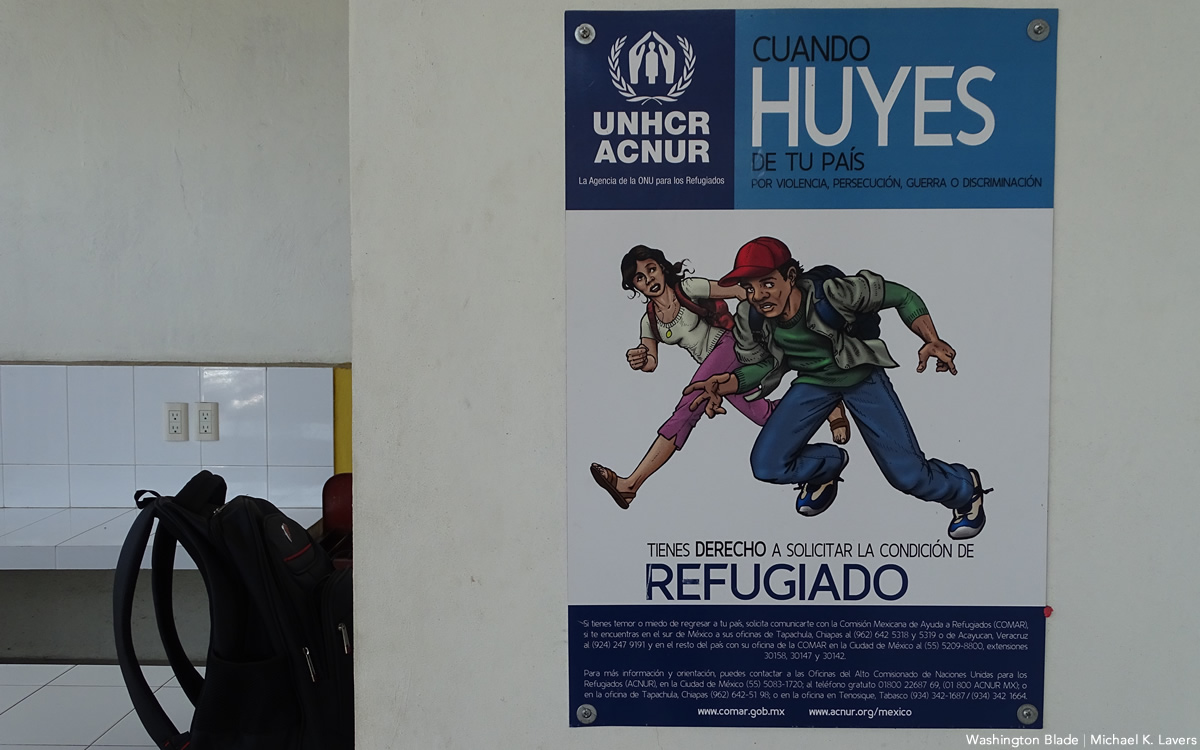 A group that works with LGBTQ and intersex refugees and asylum seekers will participate in a State Department program that will allow American citizens to help refugees resettle in the U.S.
Secretary of State Antony Blinken on Thursday announced Welcome Corps, which a senior State Department official noted will allow Americans to "form private sponsor groups to support refugees and help them integrate into American society as thriving members of their local communities." Another senior State Department official told reporters the program in its first year hopes to "mobilize at least" 10,000 Americans "to step forward as private sponsors and offer a welcoming hand to at least" 5,000 refugees.
Rainbow Railroad is among the organizations with which the State Department has partnered to help implement the program. The Organization for Refuge, Asylum and Migration is also participating in Welcome Corps.
"We are excited to see the impact of this program, which will empower communities of care — LGBTQI+ Americans supporting LGBTQI+ refugees. This program will help at-risk LGBTQI+ people get to safety across the United States," said Rainbow Railroad in a press release. "As an organization with extensive experience and expertise in private sponsorship, including in Canada, Rainbow Railroad was proud to be a consultative partner in the development of this new U.S. program, advocating for a model that will support LGBTQI+ persons at risk."
"We are excited to be recognized as a private sponsorship organization by the U.S. consortium which is going to be operating this private sponsorship program," added the organization. "This is an important moment for global LGBTQI+ rights and the advancement of refugee support in the United States, and we look forward to the opportunity to get more at-risk LGBTQI+ people to safety through this new program."
Rainbow Railroad in 2022 helped resettle LGBTQ and intersex refugees from Afghanistan, Ukraine, Russia and more than 30 other countries. President Joe Biden in 2021 signed a memo that committed the U.S. to promoting LGBTQ and intersex rights abroad as part of his administration's overall foreign policy.
The White House earlier this month announced the creation of a humanitarian parole program for Cubans, Haitians and Nicaraguans that officials said combines "safe, orderly and lawful pathways to the United States, including authorization to work."
Cubans, Haitians and Nicaraguans through a U.S. Customs and Border Protection app "can seek advance authorization to travel to the United States and be considered, on a case-by-case basis, for a temporary grant of parole for up to two years, including employment authorization, provided that they: Pass righrous biometric and biographic national security and public safety screening and vetting; have a supporter in the United States who commits to providing financial and other support and complete vaccinations and other public health requirements." The Biden administration also announced it will expand the use of "expedited removal" of Cubans, Nicaraguans, Haitians and Venezuelans who enter the U.S. from Mexico without legal authorization.
Immigration Equality and the Organization of Refuge, Asylum and Migration are among the myriad organizations that sharply criticized the White House over its expanded use of "expedited removal."
The Biden administration has sought to end Title 42, a Centers for Disease Control and Prevention rule that closed the Southern border to most asylum seekers and migrants because of the pandemic, but Texas and more than a dozen other states filed a lawsuit. The U.S. Supreme Court last month ruled the Trump-era must remain in place. Oral arguments are expected to take place in the case next month.
State Department spokesperson calls for 'thorough' investigation into Kenyan activist's murder
Edwin Chiloba found inside metal box on Jan. 4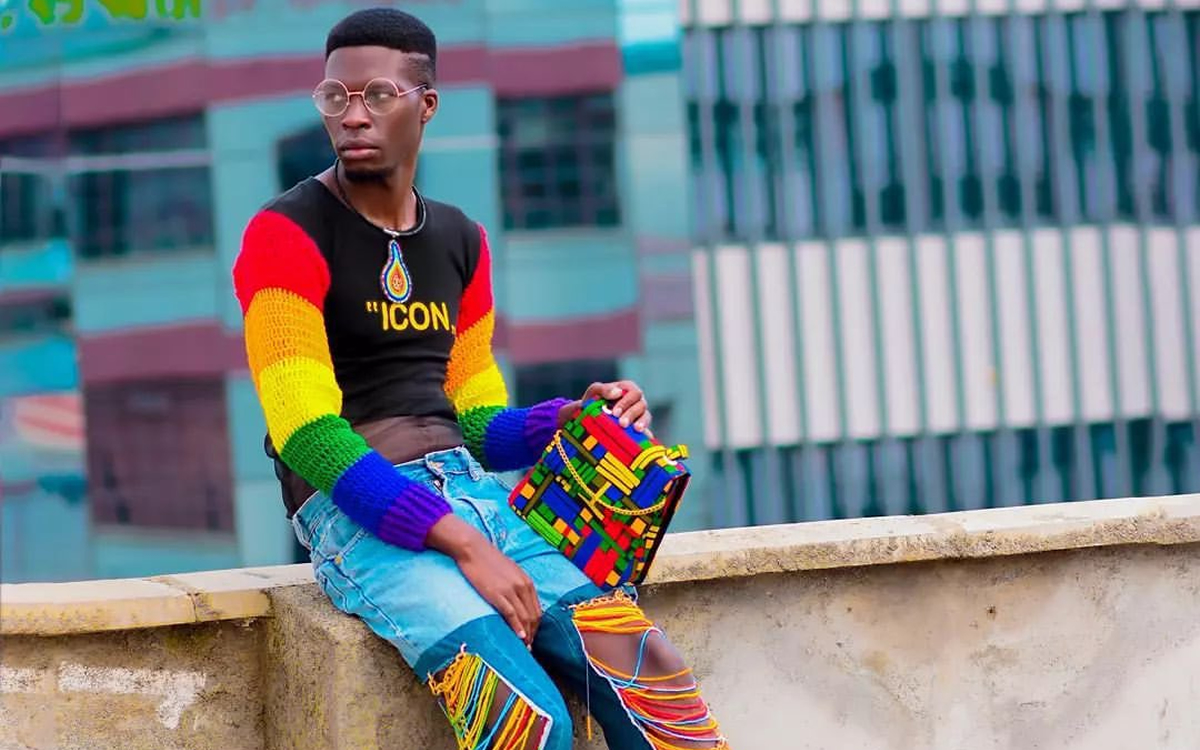 State Department spokesperson Ned Price on Monday reiterated calls for Kenyan authorities to thoroughly investigate the brutal murder of Edwin Chiloba, a prominent LGBTQ and intersex activist and model.
"We urge and expect the Kenyans to conduct a thorough and transparent investigation into his death," Price, who is openly gay, told the Washington Blade during his daily press briefing. "And of course if there's anything we can do to assist, we stand ready to do that."
Authorities in Uasin Gishu County in western Kenya on Jan. 4 found Chiloba's body inside a metal box that had been left on the side of a road.
The Nairobi Star on Sunday reported Jackton Odhiambo has confessed to killing Chiloba because he cheated on him.
The newspaper notes authorities have arrested three other people who allegedly helped dispose of Chiloba's body. The Nairobi Star further reported that two of Odhiambo's friends who reportedly helped him murder Chiloba remain at-large.
"We sent his condolences to his family, to his loved ones but also to the LGBTQI+ community in Kenya during their time of mourning," said Price on Monday. "There are so many in that community in Kenya who benefitted from his leadership, from his visibility, from his support."
"Violence against LGBTQI+ persons — or anyone, of course — is unacceptable, but when violence stems from possible bias or stigma, it indirectly harms all members of the targeted community," he added. "The ultimate act of intolerance has no place in free and open societies."
Price is among those who has publicly condemned Chiloba's murder.
Kenya is among the countries in which consensual same-sex sexual relations remain criminalized.
State Department spokesperson criticizes new Russia propaganda law
Statute 'pushes LGBTQI+ persons further to the margins of Russian society'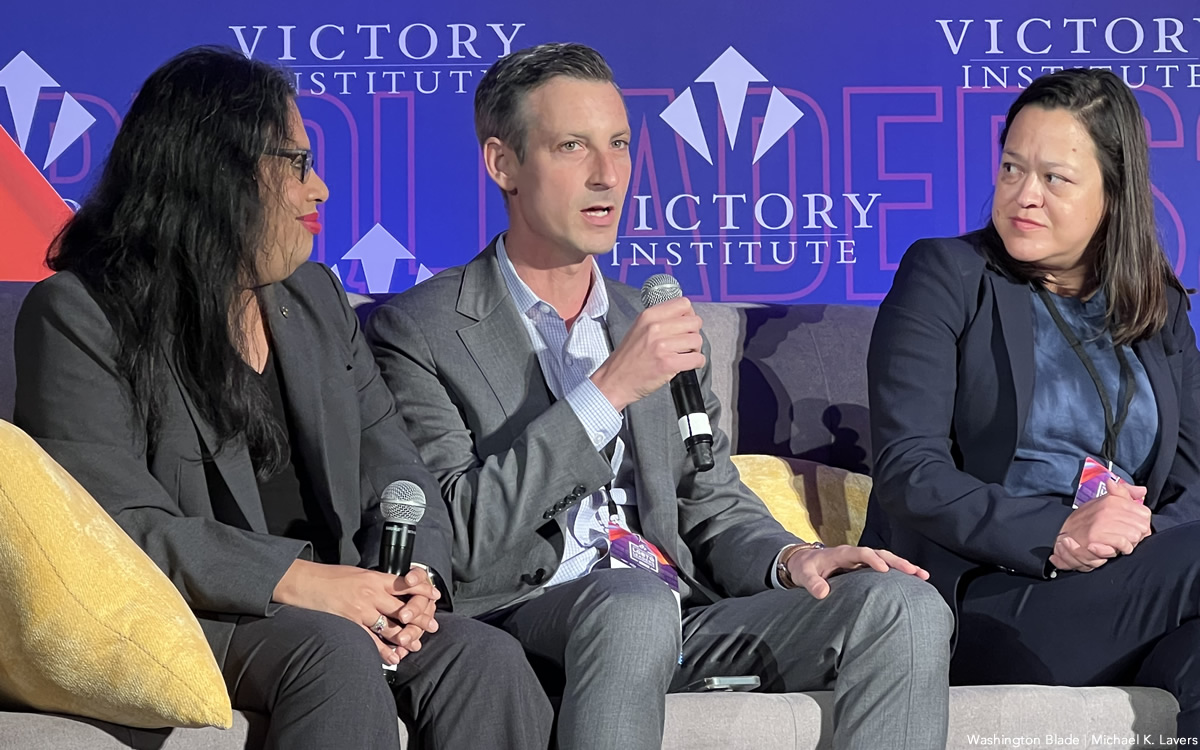 State Department spokesperson Ned Price on Tuesday sharply criticized the anti-LGBTQ propaganda law that Russian President Vladimir Putin signed the day before.
Price, who is openly gay, noted to reporters during a press briefing the law "further criminalizes the sharing of information about LGBTQI+ persons."
"The law is another serious blow to freedom of expression in Russia, and a continuation of the Kremlin's broader, long-running crackdown against marginalized persons, dissenting voices, civil society and independent media that it has intensified, as it has failed to achieve its objectives in its unconscionable war against Ukraine," said Price.
"The law pushes LGBTQI+ persons further to the margins of Russian society, fueling and amplifying the prejudice, discrimination, violence and stigma they face. The legislation is a clear attempt by the Kremlin to distract from its own failures by scapegoating vulnerable communities and creating phantom enemies," he added. "We stand in solidarity with LGBTQI+ persons in Russia and around the world who seek to exercise the rights enshrined in the Universal Declaration of Human Rights, which recognizes that all human beings are free and equal in dignity and rights."
The law that Putin signed on Monday expands the existing "Protecting Children from Information Advocating a Denial of Traditional Family Values" statute that took effect in Russia in 2013.
The new law will ban so-called LGBTQ propaganda and materials that discuss gender reassignment surgery and LGBTQ and intersex issues to minors, which it categorizes as the promotion of pedophilia. Russian media reports indicate the new law will apply to films, books, commercials, media outlets and computer games.
Anyone who violates the law could face a fine of up to 10 million rubles ($165,152.80.) Authorities could also force businesses and organizations to temporarily close, and foreigners who violate the law could face arrest, incarceration for up to 15 days, a fine of up to 5,000 rubles and deportation.
Putin signed the law against the backdrop of Russia's continued war against Ukraine.