Pelosi foresees 'Don't Ask' end by year's end
Speaker wants Obama to end policy administratively

U.S. House Speaker Nancy Pelosi (D-Calif.) on Wednesday reiterated her prediction that "Don't Ask, Don't Tell" would be a memory by the year's end — despite the failure of the Senate last week to move forward with repeal legislation — as she maintained the president has the ability to stop troop discharges without a change in law.
Asked by a reporter whether she's spoken with Senate Majority Leader Harry Reid (D-Nev.) about the Senate taking another shot at "Don't Ask, Don't Tell," Pelosi replied, "That will be gone by executive — that will happen with or without Congress."
"I don't think it has to depend on whether it passes the Senate," she continued. "The process will work its way through and the president will make his pronouncement."
The speaker spoke to reporters after she gave a speech at the Gay & Lesbian Leadership Awards at the W Hotel, which was hosted by the Gay & Lesbian Victory Fund.
During her speech, Pelosi made similar assurances and promised that "Don't Ask, Don't Tell" will be "gone by the end of the year."
"Some are here tonight who serve in the military," she said. "God bless you for your courage and your patriotism. … But because of courage of some of them, this will be gone by the end of the year."
Pelosi previously predicted in May that "Don't Ask, Don't Tell" would be "a memory" by the end of this year during an interview with the Hill newspaper.
Speaking to reporters, Pelosi said Congress got the ball rolling on repealing "Don't Ask, Don't Tell" to get lawmakers on record on the issue and so the change would be "in statute and all of that."
The House in May passed an amendment that would repeal "Don't Ask, Don't Tell" as part of the fiscal year 2011 defense authorization bill.
"But even the bill that we passed said that it was contingent upon the recommendation of the president's … review," she said. "The only difference would be statute versus the president [making a policy change.]"
Pressed on whether she thinks the executive branch would ultimately be responsible for ending "Don't Ask, Don't Tell," Pelosi replied, "That's where it was anyway."
"Others wanted to have more, so we tried to do more," she said. "We'll work very closely to try to see what happens after the election."
Pelosi has previously said President Obama can issue an executive order to stop discharges under "Don't Ask, Don't Tell" without action from Congress.
Supporters of "Don't Ask, Don't Tell" repeal have been calling on Obama since the beginning of his administration to issue an order to stop the discharges under the law, but the president hasn't taken such action.
Asked whether she would call on Obama to issue an order to end "Don't Ask, Don't Tell," Pelosi replied, "That is the unfolding that we will see."
"I'm very pleased with the course that the president's on, but I think that they we shouldn't be discharging people until that happens — so that, we have a little separation of — in terms of policy on that," Pelosi said.
Pelosi added House members who support "Don't Ask, Don't Tell" repeal were "very disappointed" the Senate didn't have sufficient votes to end a filibuster on moving forward with legislation that would end the law.
"In the Senate, the Republicans held up the bill entirely so it couldn't even be considered, so it was very disappointing," she said. "They went really out of their way to try to block this."
Pelosi also reiterated her position that the Employment Non-Discrimination Act wouldn't see a House vote until legislative action is complete on repealing the 1993 law barring open service in the U.S. military.
"I told everyone that right from the start — that if we want to go down the 'Don't Ask, Don't Tell' route, then we'd have to put ENDA in a different place," she said.
Pelosi said initial plans for the 111th Congress were to take on hate crimes protections legislation followed by ENDA and then "Don't Ask, Don't Tell." But she said the House ended up acting on "Don't Ask, Don't Tell" first before ENDA because there was "a lot of enthusiasm about changing the order."
During her speech, Pelosi maintained the importance of the mid-term elections and said "the fabric of our middle class and strength of our democracy" is at stake.
Pelosi added that the election results will also "accelerate the pace of passing ENDA or set us back."
The speaker said she believes the votes are in the U.S. House to pass ENDA, but expressed concern about a motion to recommit that could derail the bill.
The motion to recommit is a legislative manuever that opponents of ENDA could use to scuttle the bill when it comes to the House floor.
"I think we have the votes for it, but we have to resist the motion to recommit," Pelosi said. "We can't pass the bill unless we can resist all of the bad things that they could do to the bill along the way."
Also speaking at the event were gay Reps. Barney Frank (D-Mass.) and Tammy Baldwin (D-Wis.).
During his speech, Frank emphasized the importance of keeping a Democratic majority in the next Congress and questioned those who would criticize lawmakers who support LGBT rights for the lack of progress on pro-LGBT bills.
"I understand people being unhappy about that," he said. "What I do not understand is people who think that the way to respond to the fact that we weren't able to get things done is further to empower the people who kept us from getting them done."
Frank urged attendees to "bitch and fight" all the way to the polls to re-elect a Democratic majority in the U.S. House because Pelosi has been such a strong supporter of LGBT rights.
"Neither Tammy, nor I, nor anybody else has ever had to ask for her to support us," Frank said. "We take that for granted and she has been the been the single most important public official in the history of the United States to be fully committed to our agenda not just as a matter of support, but as matter of her own personal involvement."
Louisiana lawmakers fail to overturn Edwards veto of Trans sports bill
Edwards further said that the bill was "mean" because it targets "the most emotionally fragile children in the state of Louisiana."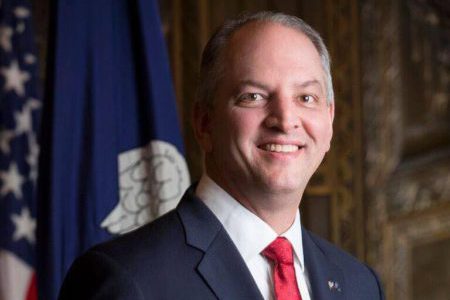 BATON ROUGE – Louisiana lawmakers failed to override Gov. John Bel Edwards' (D) veto last month of a bill that would have barred trans girls and women from participating on athletic teams or in sporting events designated for girls or women at elementary, secondary and postsecondary schools.
The measure, Senate Bill 156 authored by Sen. Beth Mizell titled the 'the Fairness in Women's Sports Act,' in the Governor's eyes, "was a solution in search of a problem that simply does not exist in Louisiana," Edwards said in his veto statement;
"As I have said repeatedly when asked about this bill, discrimination is not a Louisiana value, and this bill was a solution in search of a problem that simply does not exist in Louisiana. Even the author of the bill acknowledged throughout the legislative session that there wasn't a single case where this was an issue.
The Republican majority state House chamber failed to override the Governor's veto after voting 68-30 to override it, according to the state legislature's website.
The vote narrowly missed the 70-vote threshold needed in the lower chamber to override the veto.
Two-thirds of both the House and Senate must vote to override a governor's veto, according to the local Baton Rouge newspaper The Advocate.
The Governor reacted to the news that his veto withstood Republican efforts to overturn it in a press conference Wednesday.
Edwards noted that in his view he had "rejected a play" that had no place in Louisiana.
"I would rather the headlines going out from today be that Louisiana did what was right and best. We rejected a play out of a national playbook that just had no place in Louisiana. That bill wasn't crafted for our state, I mean go read it and look at the arguments that were made. None of that applies here," Edwards said.
He further said that the bill was "mean" because it targets "the most emotionally fragile children in the state of Louisiana."
"We have to be better than that," Edwards said. "We have to be better than that."
Federal court blocks West Virginia Law banning Trans youth sports
"It hurt that the State of West Virginia would try to block me from pursuing my dreams. I just want to play."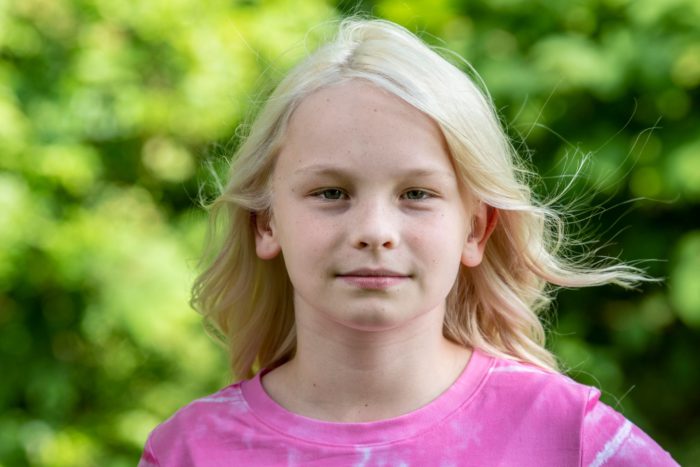 CHARLESTON, W.Va. — A judge of the United States District Court, Southern District of West Virginia ruled Wednesday that 11-year-old Becky Pepper-Jackson must be allowed to try out for the girls' cross-country and track teams at her school, blocking West Virginia from enforcing a law that bans transgender girls and women from participating in school sports.
The ruling came in the lawsuit challenging the ban filed by Lambda Legal, the American Civil Liberties Union, the ACLU of West Virginia, and Cooley LLP.
"I am excited to know that I will be able to try out for the girls' cross-country team and follow in the running shoes of my family," said Becky Pepper-Jackson, the plaintiff in the lawsuit. "It hurt that the State of West Virginia would try to block me from pursuing my dreams. I just want to play."
West Virginia Gov. Jim Justice signed H.B. 3293 into law at the end of April. It was one of hundreds of anti-LGBTQ bills pushed in state legislatures across the country in 2021. During legislative debate, it was not endorsed by any mainstream sporting or health organizations. A similar law in Idaho was blocked by a federal court in 2020, and a federal court in Connecticut recently dismissed a challenge to policies that allow all girls, including girls who are transgender, to participate on girls' sports teams. Legal challenges are underway against similar laws passed in other states.
The Supreme Court recently refused to disturb Gavin Grimm's victory at the U.S. Court of Appeals for the Fourth Circuit, where he prevailed in challenging his school's anti-transgender discrimination against him. This decision — which is binding precedent in West Virginia federal court — said that federal law protects transgender students from discrimination in schools.
"This is great news for Becky, and while our work is not done yet, today's ruling jibes with similar rulings in other courts across the country," said Avatara Smith-Carrington, Tyron Garner Memorial Law Fellow, Lambda Legal. "It is our hope that courts recognize and address discrimination when they see it, and nowhere is it more visible than in these stark attacks against trans youth."
"Becky — like all students — should have the opportunity to try out for a sports team and play with her peers," said Josh Block, senior staff attorney with the ACLU LGBTQ & HIV Project. "We hope this also sends a message to other states to stop demonizing trans kids to score political points and to let these kids live their lives in peace."
"We've said all along this cruel legislation would not survive a legal challenge, and we're encouraged by the court's decision today," said ACLU-WV Legal Director Loree Stark. "We hope trans kids throughout West Virginia who felt attacked and wronged by the passage of this legislation are feeling empowered by today's news."
"We are extremely gratified — for Becky, and for all trans youth — at the court's recognition that the law and the facts clearly support treating people who are transgender fairly and equally. Discrimination has no place in schools or anywhere else," said Kathleen Hartnett of Cooley LLP.
Conservative groups attack proposed Alabama capital city's LGBTQ law
Allege law requires Christians to violate their religious beliefs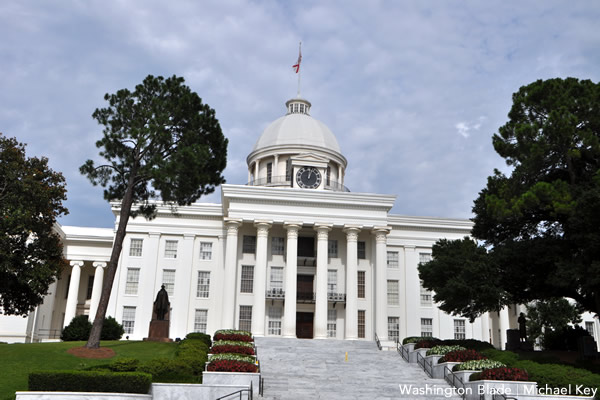 MONTGOMERY – The Alabama capital's City Council is being urged to reject a proposed ordinance that would make sexual orientation and gender identity protected classes under the law. Matthew Clark, the Executive Director of the conservative Alabama Center for Law and Liberty sent a letter on behalf of his group and six allied organizations asking the Council to abandon a vote implementing the ordnance.
According to the letter, the groups allege that the law would require Christians to violate their religious beliefs or face fines under certain circumstances. Prominent among the other signatures is Mathew D. Staver, Chairman of Liberty Counsel which the Southern Poverty Law Center lists as an extremist anti-LGBTQ hate group.
The SPLC, which has its headquarters in Montgomery, writes; "The Liberty Counsel has also been active in the battle against same-sex marriage and hate crimes legislation, which it claimed in a 2007 news release to be "'thought crimes' laws that violate the right to freedom of speech and of conscience" and will "have a chilling effect on people who have moral or religious objections to homosexual behavior." In that same release, the Liberty Counsel falsely claimed that the brutal murder of Matthew Shepard in Laramie, Wyo., had nothing to do with homosexuality, but instead was "a bungled robbery."
In the letter Clark noted; ""As we read the ordinance, churches could be fined if they refuse to allow transgender people to use the bathroom of their choice, and they might be fined if they refused to let same-sex couples use their facilities for weddings," Clark said. "They could also be fined if they declined to hire non-ministerial personnel, such as facility managers or secretaries, whose sexual orientation or gender identity contradicts the tenants of the church's faith."
"Christian schools, small business owners, and homeowners are also in the crosshairs. Schools could face liability if they decline to let transgender students use the locker rooms of their choice," Clark said. "Small business owners like Jack Phillips [referring to Masterpiece Cakeshop v. Colorado Civil Rights Commission] could face liability. And homeowners who list their homes on Airbnb could be fined if they declined to let a same-sex couple engage in sexual activities in their home that violate the tenants of their faith."
Clark then warned the City Council that if it passes the ordinance, litigation could result and the City would likely lose.
The Montgomery Advertiser reported last month that City Mayor Steven Reed said a council vote in favor of the LGTBQ nondiscrimination ordinance that's now being drafted in Montgomery would send a message.
"There are signals that communities can send, and this is an important signal not only to those residents that live here right now but people all over the country that have maybe one idea of Alabama and Montgomery, and we want to show them that there's a different reality here," he said.
Reed and his team have been working with the Human Rights Campaign and other advocacy groups to draft an ordinance that would expand protections for LGBTQ residents in the state's capital city. The proposed measure, which would specifically target discrimination in government, employment and housing based on sexual orientation or gender identity the Advertiser reported.