Capital TransPride draws nearly 150 to Southwest
Panel discussed anti-trans violence and District police's response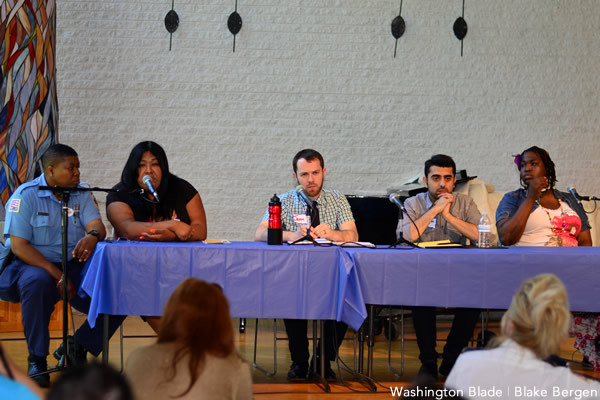 Nearly 150 people gathered at the Westminster Presbyterian Church in Southwest on Saturday for the sixth annual Capital TransPride.
Author Everett Maroon delivered the keynote address; while Helping Individual Prostitutes Survive executive director Cyndee Clay, Rainbow History Fund founder Mark Meinke and TransPride founder SaVanna Wanzer were honored for their work on behalf of trans Washingtonians. Transgender Health Empowerment, the Latino History Project, the Gay and Lesbian Activists Alliance and Equality Maryland were among the more than 20 organizations that co-sponsored the event.
"We reached a much larger audience than we did last year," noted Capital TransPride Co-Chair Holly Goldmann, who is also a D.C. LGBT Community Center board member.
Former Sexual Minority Youth Assistance League member Terra Moore, Gays and Lesbians Opposing Violence vice chair Hassan Naveed, Jason Terry of the D.C. Trans Coalition, trans activist Ruby Corado and Officer Juanita Foreman of the Metropolitan Police Department's Gay and Lesbian Liaison Unit discussed anti-trans violence in the District on a panel that former TransPride chair Danielle King moderated.
Corado, whose community center for LGBT Latinos in Columbia Heights is slated to open on June 6, said the situation for trans Washingtonians has improved over the last decade. Challenges, however, remain.
"These days we do have the ability that we can be ourselves and we can actually function during the day," said Corado. "We come out in different neighborhoods in this city. There are people who are really willing to embrace us and have done so well. However, we still have other people that are not quite receptive of the idea of a trans person being themselves."
MPD statistics show that there were 10 reported bias-related crimes based on gender identity and expression in the city in 2010, compared to five in 2009 and four in 2008.
A National Coalition of Anti-Violence Programs report indicates that 70 percent of anti-LGBT murder victims in 2010 were people of color—and 44 percent of them were trans women. The NCAVP study further noted that trans people and people of color are twice as likely to experience violence or discrimination than non-trans white people. The report also indicates that trans people of color are more than twice as likely to experience discrimination than whites.
Lashay Mclean's murder last July in Northeast and the subsequent spate of anti-trans violence that included an off-duty District police officer allegedly shooting three trans women and two male friends while they sat in a car underscores the problem. Prosecutors charged Gary Niles Montgomery with second-degree murder while armed in connection with the stabbing death of Deoni Jones at a Northeast Metro bus stop on Feb. 2.
"It's time we look at ourselves and come together," said Corado in response to King's question about what trans women of color can do to curb violence directed against them. "You really need to take an active role because until we become part of the solution, you can't expect someone else to do it for us."
Corado and several other panelists were quick to applaud GLLU and the MPD's efforts over the last year to combat anti-trans violence in the city. Terry described D.C. Mayor Vincent Gray as the most trans-friendly administration the city has ever seen, but he stressed that City Hall has not done enough to ensure trans Washingtonians' safety.
"We have to get serious in addressing biased policing in this city," Terry said.
Terry also cited Police Chief Cathy Lanier's comments during a WTOP interview in February that trans people need to do more to keep themselves safe as another example of what he described as blaming the victim. "It's not your fault if you're victimized," he stressed. "It's not your fault."
Assistant Police Chief Diane Groomes stressed at the end of the panel that the department remains committed to combating bias-related crimes in the city. She added the MPD has a system in place to respond to officers who do "not do what they're supposed to do."
"If there is an issue, do let us know," said Groomes.
Police spokesperson Gwendolyn Crump further defended the MPD's approach.
"One of the District's most attractive qualities is that it is open and welcoming to people of all nations, races, sexual orientation and gender identity.  Intolerance and hate crimes have no place in our vibrant city," she told the Blade. "With 100 officers and almost all detectives trained to work with the LGBT community to address crimes of all types, we have more resources dedicated than ever before. This in turn helps us to make arrests, as we did in the recent IHOP shooting, and prevent the next crime and victimization."
Jeffrey Richardson, director of the Mayor's Office of GLBT Affairs, echoed Crump.
"While our city as a whole, still has much work to do on these issues, the Gray administration has made major strides to open the lines of communication with community partners and leverage resources to address some core issues facing the community," he said, noting that the District's community engagement remains far more advanced than in other cities around the country. "There's always going to be more we can do to respond to trends, shift culture and change behavior. It is our commitment to keep our lines of communication open and work in partnership to make the District a safer place for all residents."
Will D.C. host World Pride 2025 after Taiwan cancellation?
InterPride organizers mum on selection of new host city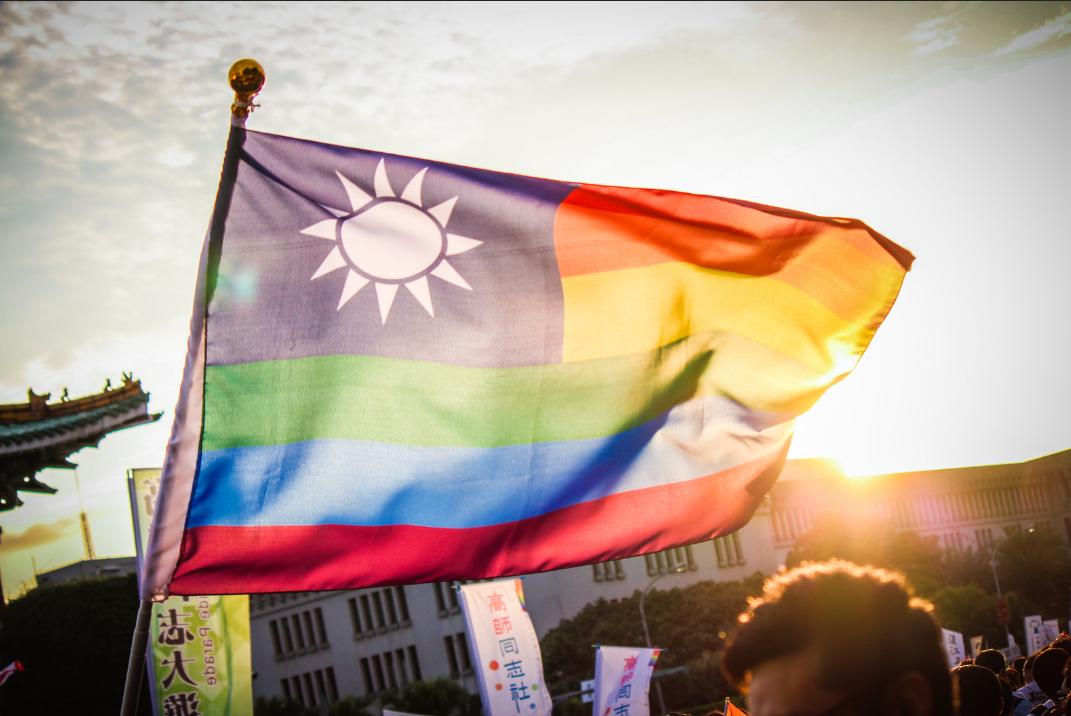 A surprise announcement last week by Taiwanese organizers of World Pride Taiwan 2025 that they have withdrawn their agreement to host the international Pride event has raised the immediate question of whether the event will be moved to Washington, D.C., which lost its bid to host the event to Taiwan.
Capital Pride Alliance, the group that organizes D.C.'s annual Pride events, submitted a bid for D.C. to become the host city last September with the support of D.C. Mayor Muriel Bowser and city agencies that help organize large events.
World Pride Taiwan 2025 is the group that won its 2021 bid to host World Pride 2025 in the Taiwanese port city of Kaohsiung. The group said in a statement that it decided to cancel its role as the host for World Pride following a dispute with InterPride, the U.S.-based international organization that founded and administers World Pride, and that selects the host city.
World Pride, an international event that takes place every two years, draws thousands of participants from throughout the world to the host city.
Although disagreements had surfaced over whether World Pride Taiwan had the economic capacity to host an international event like World Pride, the group said in its statement that the issue that prompted the cancellation was InterPride's insistence that the name "Taiwan" could not be used in the title of the event and only the name World Pride Kaohsiung 2025 could be used.
According to the statement, the name "Taiwan Pride" has symbolic significance for the Taiwanese LGBTQ community, among other reasons, because all the island nation's Pride events since 2003 have used the name Taiwan Pride.
In its own statement, InterPride said all past World Pride events have used the name of the host city rather than the country in which the city is located. In its statement, it said it offered a compromise allowing Taiwanese organizers to call the event "World Pride Kaohsiung, Taiwan," a claim Taiwanese organizers dispute.
The Washington Blade couldn't immediately reach an official or spokesperson for InterPride to determine whether it plans to reopen the bidding process to select another city to host World Pride 2025 or whether it would invite D.C.'s Capital Pride Alliance to host the event on behalf of D.C.
Capital Pride Alliance submitted what it said was a comprehensive bid last September calling on InterPride to select D.C. as the World Pride 2025 host. Capital Pride and the Taiwanese group were the only two organizations to submit a bid for World Pride 2025.
When InterPride announced last November that it had selected the Taiwanese city of Kaohsiung to host the international event, Capital Pride issued a statement congratulating Kaohsiung Pride and World Pride Taiwan 2025 for winning the bid.
Ryan Bos, the Capital Pride Alliance executive director, told the Blade on Wednesday that as of early this week InterPride had not contacted Capital Pride Alliance about the Taiwanese group's decision to cancel the event. He said Capital Pride learned about the cancellation from news media reports.
Asked if Capital Pride plans to reactivate its bid to host World Pride 2025, Bos did not offer a direct answer.
"We definitely need to have conversations about it," he said. "We definitely would be open to the conversation. Our team put in a lot of time and effort to put together a very comprehensive and strong bid," Bos said. "D.C. is a worthy destination, and we can truly make a major impact on the world stage by hosting an event such as this," Bos said. "So, we would be open to entertaining the conversation."
Bos pointed to Capital Pride's announcement at the time it submitted its bid to host World Pride 2025 last September that hosting the event in 2025 would come at a time when Capital Pride plans to commemorate the 50th anniversary of D.C.'s first LGBTQ Pride event in 1975, which began as a block party near Dupont Circle.
"So, though we were not selected last fall, we have been moving forward in organizing an international Pride event for 2025 on the world stage for our 50th anniversary," Bos said. "So, regardless of what happens, we will be continuing down that path."
Bos said Capital Pride Alliance officials will also be attending InterPride's annual international conference this October in Guadalajara, Mexico, which is held each year in connection with InterPride's role as an association of LGBTQ Pride organizations throughout the world. Bos said the issue of selecting a new host city for World Pride 2025 could emerge as a topic of discussion at that conference.
World Pride Taiwan 2025 organizers said in their statement that InterPride did not insist on leaving out the name Taiwan in the title of the event during the bidding process last year and at the time InterPride decided to select the Taiwanese group to host the event in Kaohsiung. The group also disputes InterPride's claim that it offered a compromise to include the name Taiwan along with Kaohsiung in the event's title.
Delaware to open monkeypox vax clinics in Rehoboth, Wilmington
State expands access per CDC recommendations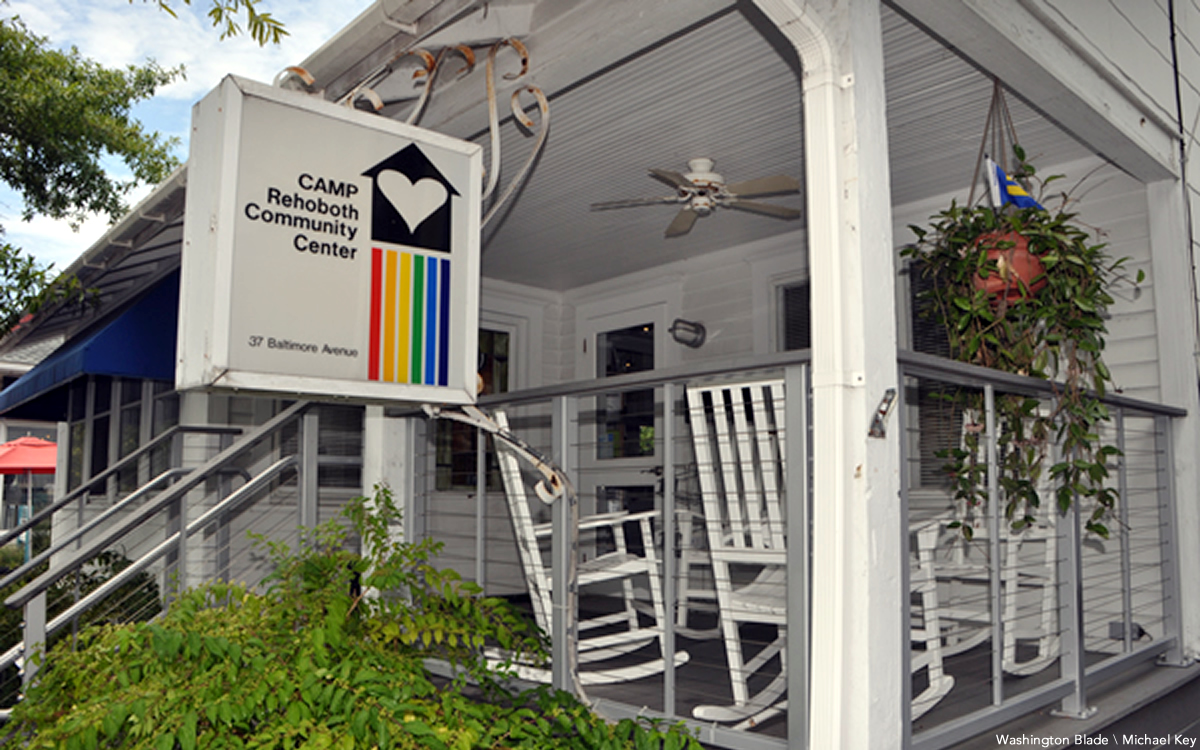 Rehoboth and Wilmington, Del. will host monkeypox vaccination clinics next week after the Delaware Division of Public Health authorized the administration of one-fifth of the original vaccine dosage — per federal recommendations — on Monday.
On Aug. 23 CAMP Rehoboth, a local LGBTQ organization, will host a vaccine clinic from 9 a.m. to 3 p.m. in its community center at 37 Baltimore Ave. An additional vaccine clinic will be held on Aug. 25 from 9 a.m. to 3 p.m. in Wilmington on the ground floor of the city's Community Service Building at 100 West 10th St.
According to a Tuesday CAMP Rehoboth news release, individuals "engaging in high-risk activities" should consider vaccination against monkeypox, namely men who have sex with men or anonymous sexual partners, trans and non-binary individuals assigned male at birth who have sex with men, sex workers, and staff at establishments where sexual activity occurs.
To receive a vaccine at the Rehoboth clinic, individuals must register in advance by calling 302-227-5620 between 9 a.m. and 5 p.m. Monday through Friday. To receive a vaccine at the Wilmington clinic, individuals must register in advance by calling 302-652-6776 between 9 a.m. and 3 p.m. Monday through Thursday. Two hundred slots are available at each clinic, and second doses will be administered on Sept. 20 in Rehoboth and Sept. 22 in Wilmington at the same time as the initial vaccination appointment.
The two-dose vaccination series is not considered effective until two weeks after the second dose, CAMP Rehoboth noted in a Tuesday news release. The vaccine, JYENNOS, is approved by the Food and Drug Administration, but may not provide protection to those who have received a smallpox vaccine more than three years ago, the news release added.
In addition, as of Monday, individuals living with HIV or taking pre-exposure prophylaxis to prevent HIV are eligible for vaccine access, and can contact their healthcare providers or DPH at 866-408-1899 to receive a vaccination appointment.
The state's decision to expand vaccine access follows national trends, and comes after local and national organizations advocated for increased action from the Centers for Disease Control to combat the spread of the virus. On Aug. 12, more than 150 LGBTQ centers and organizations across the country, including Delaware's Sussex Pride, signed a letter to the CDC in favor of "increasing the number of available vaccines" and expanding current data and testing on the virus nationally. As of Aug. 5, Delaware has administered 33 doses of the monkeypox vaccine, according to a DPH news release.
For more information, individuals can contact the DPH hotline for monkeypox-related questions and concerns on weekdays from 8:30 p.m. to 4:30 p.m. at 866-408-1899, or email [email protected]. Information concerning monkeypox prevention programs and resources can be found at de.gov/monkeypox.
Most LGBTQ Advisory Neighborhood Commissioners not seeking re-election
No candidates running in 56 districts, reflecting waning interest in posts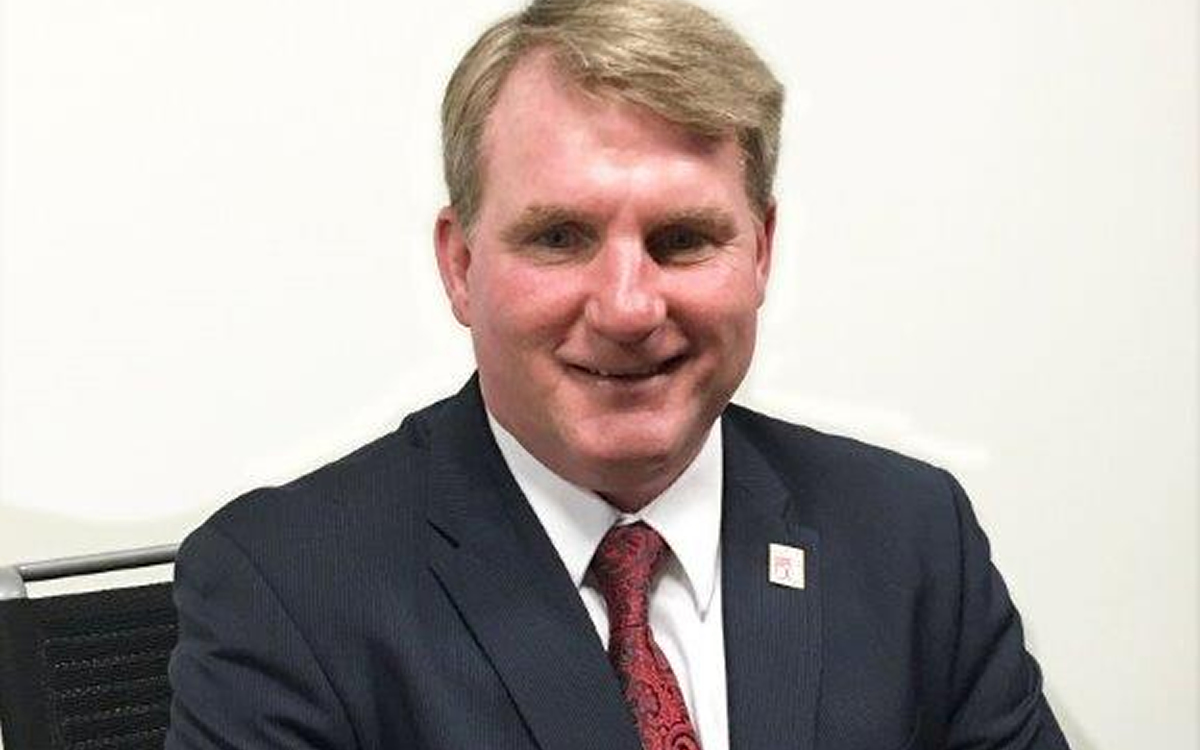 Only ten of D.C.'s 34 known LGBTQ Advisory Neighborhood Commissioners are running for reelection in the city's Nov. 8 general election, according to the most up to date list of ANC candidates released by the D.C. Board of Elections.
Some of the 24 LGBTQ incumbent ANC members who are not running for reelection have said they decided to step down after having served multiple two-year terms in an unpaid elective office that they say involves a considerable amount of time as well as political strife that can be stressful.
Congress created the Advisory Neighborhood Commissions as part of the city's home rule local government in the early 1970s. There are a total of 40 ANCs located throughout the city with each having between two and ten single member districts representing the city's diverse neighborhoods. Currently, there are a total of 345 single member districts citywide.
Under the city's Home Rule Charter, the ANCs are charged with making recommendations to city officials on a wide range of neighborhood issues, including the approval of liquor licenses for bars and restaurants, for which city officials are required to give "great weight" but the government officials are not required to adopt the recommendations.
Thirty-three of the current 34 openly LGBTQ ANC members were among a total of 47 known LGBTQ ANC candidates that ran in the city's 2020 general election.
One of the current LGBTQ ANC members, Dupont Circle community activist Randy Downs, won in a special election to fill a vacancy earlier this year for the Dupont Circle ANC Single Member District 2B07. Downs, who served as an ANC member in previous years, is among the 24 LGBTQ ANC incumbents who are not running for reelection in November.
Other LGBTQ members who have decided not to seek reelection include longtime Dupont Circle ANC member Mike Silverstein, who is completing his tenth two-year term, and Logan Circle ANC member John Fanning, who's completing his seventh term in office.
"I have served seven terms, and I just felt like it was time to allow another resident of my single member district an opportunity to serve," Fanning told the Washington Blade. "And I am happy that I accomplished the things that I did in my seven terms," he said.
Silverstein attributes what he called "COVID fatigue" as one reason some of the LGBTQ as well as non-LGBTQ ANC incumbents are not running for another term in office. He said another factor prompting at least some incumbents not to run again is greater demands on ANC commissioners and less support from city officials.
Among other things, he said, some community members who disagree with the recommendations made and positions taken by ANCs have filed multiple Freedom of Information Act requests seeking hundreds of email messages exchanged among ANC members, forcing ANC members to expend many hours of work tracking down those messages as well as other documents.
"People don't want to be hassled, they don't want to be subjected to the same crap that people who are making $140,000 a year go through when they're not being paid anything," Silverstein said. "We've had to beg people to run," he said in referring to him and other Dupont Circle ANC incumbents who were trying to find qualified people to replace them.
The D.C. Board of Elections list of ANC candidates shows that there are no candidates running in 56 single member districts across the city, the highest number of districts in which no ANC candidate is running since the ANC's were created. Observers familiar with the ANCs note that the candidate list also shows there are a record number of single member districts in which only one candidate is running, which the observers say indicates an apparent lack of public interest or support for the city's ANCs.
Silverstein and Fanning said they know of several non-incumbent LGBTQ ANC candidates running in the November election, but they don't have a complete list of all known LGBTQ ANC candidates citywide.
At the time of the 2020 D.C. general election, the then newly created LGBTQ ANC Rainbow Caucus compiled a list of the known LGBTQ ANC candidates. But Silverstein and Fanning said the Rainbow Caucus has been inactive this year, in part, due to its former chairpersons becoming involved in other activities.
One of the founding chairs of the caucus was local transgender activist and Ward 3 ANC member Monika Nemeth, who is not seeking reelection this year. Also serving as one of the founding chairs was gay Ward 1 ANC member Japer Bowles, who resigned from his ANC seat earlier this year after D.C. Mayor Muriel Bowser appointed him as director of the Mayor's Office of LGBTQ Affairs.
Nemeth and Bowles couldn't immediately be reached this week to determine whether they have arranged for others to replace them as leaders of the ANC Rainbow Caucus and whether the caucus will compile a list of LGBTQ ANC candidates running in the November election.
Among the other incumbent LGBTQ ANC members who are not running for reelection include longtime Southwest waterfront commissioner Andy Litsky of ANC 6D04; Dupont Circle ANC 2B09 member Kyle Mulhall, an attorney and longtime LGBTQ rights advocate; and Logan Circle ANC member John Guggenmos, the co-owner of the Logan Circle area gay bars Number 9 and Trade.
Also, among the LGBTQ incumbents not running this year are Logan Circle ANC members Rehana Mohammed and Alexandra Bailey.
Following is a list of the ten incumbent LGBTQ ANC members who are running for reelection in November, their ANC single member districts, and the neighborhoods they represent:
Kent Boese, 1E01 (Park View)
Michael Wray, 1E03 (Park View)
Larry Handerhan, 1B01 (Ledroit Park)
Michael Shankle, 2C01 (Penn Quarter-Chinatown)
Evan Yeats, 4B04 (Takoma)
Ra Amin, 5B04 (Brookland)
Salvador Sauceda-Guzman, 5D05 (Trinidad)
Robb Dooling, 6A06 (Capitol Hill East)
Ronald Collins, 6D02 (Near Southwest)
Anthony Lorenzo Green, 7C04 (Deanwood)