June 20, 2012 at 8:31 am EDT | by Phil Reese
Fast Five Fix: June 20
Occupy activists plan to occupy San Francisco Pride to protest what they consider the corporate abuse of LGBT people, according to JoeMyGod. My advice? Just hand them some potent drinks and invite them to join the party with everyone else. Now here is the rest of the news:
Former Minnesota Governor Jesse "The Body" Ventura denounced the proposed Minnesota marriage amendment, according to Towleroad, calling "cruel" the idea of keeping a gay person away from a dying partner in the hospital because he or she is not and cannot be next of kin.
JoeMyGod tells us about a poor 14 year old kid who was blinded in one eye during an anti-gay attack in Brooklyn, New York City. His parents plan to sue the city, saying "For me to send him to school with two eyes and come back with one eye is really absurd."
To celebrate the wedding between Marvel's Northstar and Kyle coming out today, one New York couple celebrated their own nuptials in comic book style at NYC's Midtown comics, according to GoodAsYou.
France's President Francois Hollande and his Socialist party says same-sex marriage is on his way, according to JoeMyGod.
Outsports has the skinny on the failed merger between the Gay Games and the World OutGames, straight from the horse's mouth.
Finally, Catholic nun and civil rights leader Sister Jeannine Gramick in the Daily Beast on why same-sex marriage needs to be a civil right.
(h/t GoodAsYou)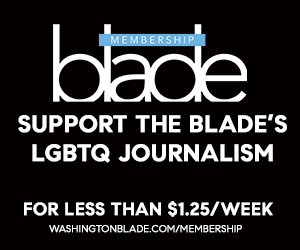 Sign Up for Blade eBlasts