Romney's veep options, from bad to worse
Five potential candidates have records hostile to LGBT rights
Amid the media frenzy over who Republican presidential candidate Mitt Romney will select as his running mate, one thing is clear: the leading candidates' positions on LGBT issues range from bad to downright hostile.
The Washington Blade examined the records of five prospective vice presidential candidates to see where they stand on LGBT issues: former Minnesota Gov. Tim Pawlenty, U.S. Sen. Rob Portman (R-Ohio), U.S. Sen. Marco Rubio (R-Fla.), U.S. Rep. Paul Ryan (R-Wis.) and Louisiana Gov. Bobby Jindal. Each of the potential choices has views on LGBT rights similar to Romney's, who says he opposes marriage rights for gay couples, but also opposes discrimination — without backing any particular measure to protect LGBT people from discrimination.
One pick that is receiving considerable media attention is Pawlenty, who was a Republican presidential contender early on before he dropped out of the race after his poor showing in the Iowa Ames straw poll. There is media speculation that he tops the list for running mates being vetted by the Romney campaign, although Sunday on CBS' "Face the Nation" he dismissed the rumors, saying he's "encouraged people who asked this question in the campaign to look at other prospects."
Pawlenty took a hardline on marriage over the course of his presidential campaign, signing — albeit belatedly — an anti-gay pledge from the National Organization for Marriage to back a Federal Marriage Amendment, defend the Defense of Marriage Act in court and establish a presidential commission on "religious liberty" to investigate the alleged harassment of opponents of same-sex marriage.
"I don't think all domestic relationships are the same as traditional marriage," Pawlenty said on CNN in July. "Marriage between a man and a woman is something that should remain elevated socially, culturally, and practically, legally, morally in our society."
Another possibility for Romney who is receiving considerable attention is Portman, who's served for two decades as a public official as a member of Congress, the U.S. Trade Representative and director of the Office of Management & Budget. On Tuesday, Portman appeared to be cozying up to Romney, telling the Washington Reuters Summit the candidate would be "willing to risk being a one-term president in order to make the tough decisions that are going to be required."
The Ohio senator made headlines when he suggested that he opposes the Employment Non-Discrimination Act, after telling ThinkProgress that he has concerns about litigation that could follow if the legislation were passed.
"What I'm concerned about in Paycheck Fairness and other legislation like that is the fact that it will spawn a lot of litigation the way the legislation is written," Portman said. "So you don't want it to be a boon to lawyers, you want it to actually help people. But no one should discriminate."
Tico Almeida, president of Freedom to Work, said the perception that Portman is opposed to ENDA is inconsistent with what he's heard based on meetings with the senator's staff and said Portman — along with "a significant number" of Republican senators — may vote "yes" on the bill.
"Based on Freedom to Work's conversations with the office of Sen. Portman, we believe he might vote 'yes' on ENDA if Sen. Harry Reid brings it to the floor of the Senate for a vote," Almeida said. "The only way to know for sure is for Reid to fulfill a promise he made three years ago by finally bringing ENDA to the Senate floor."
Portman's office didn't immediately respond to a request to clarify the senator's position on ENDA. Any such vote in favor of ENDA would represent a change of heart for Portman based on his anti-gay votes while serving as a member of the U.S. House from 1993 to 2005. Portman voted in favor of the Defense of Marriage Act and the Federal Marriage Amendment. In 1999, Portman voted in favor of barring D.C. same-sex couples from adopting children.
Chris Seelbach, a gay Cincinnati City Council member, said he doubts Portman would support LGBT issues if he were elected as vice president based on those votes.
"Based on Sen. Portman's consistent votes against LGBT families, it seems very clear that he would be no friend to the gay community if elected vice president," Seelbach said.
Romney is expected to name his running mate prior to the Republican National Convention, which will take place this year during the week of Aug. 27 in Tampa, Fla. Andrea Saul, a Romney campaign spokesperson, declined to comment on any possible selection saying, "We don't discuss the VP process, sorry."
The No. 2 person on the Republican presidential ticket could have bearing on how gay Americans who lean conservative may vote in November. Christian Berle, deputy executive director of the Log Cabin Republicans, said the selection will impact whether the organization endorses Romney this fall.
"As Log Cabin Republicans considers many factors in making a potential endorsement, we'll of course take into account whom will be in such a critical position," Berle said. "If Gov. Romney and Republicans want to be successful in November, they must improve their position among moderates, women and younger voters with a message entirely focused around jobs and the economy."
It's for this reason that Berle praised Ryan, who was among the 159 Republicans who voted for a gay-only version of the Employment Non-Discrimination Act when it came to the House floor in 2007. Ryan later said he took criticism for his vote, but acknowledged he has gay friends, saying, "They didn't roll out of bed one morning and choose to be gay. That's who they are."
Berle said Ryan's vote for the non-inclusive ENDA in 2007 demonstrates that he recognizes "like all Americans that the workplace needs to be about meritocracy and productivity."
But besides this vote, Ryan's record on LGBT issues has hardly been stellar. Ryan voted in the subsequent Congress against hate crimes protection legislation and "Don't Ask, Don't Tell" repeal. The lawmaker also expressed opposition to same-sex marriage, saying on NBC's "Meet the Press" last year, "I support the Wisconsin Amendment to define marriage between a man and a woman."
Katie Belanger, executive director of Fair Wisconsin, dismissed the notion that a Vice President Ryan would be a champion for LGBT equality upon taking the oath of office.
"Rep. Ryan has maintained a consistently anti-fairness voting record on issues of importance to our community, during the last five congressional sessions, including voting in 2002 against a policy that members of Congress voluntarily adopted to prohibit discrimination based on sexual orientation in their own congressional offices," she said.
Many pundits have speculated that Rubio is on the list of names Romney is considering for his running mate. Romney said earlier this month the senator was being "thoroughly vetted" for a position as No. 2 on his ticket.
New to federal office, Rubio hasn't been called on to vote on LGBT issues yet, although he's been closely aligned with the conservative Tea Party movement. Among his "no" votes were against an LGBT-inclusive reauthorization of the Violence Against Women Act.
Rubio has expressed differing views from Romney on the Federal Marriage Amendment, saying "ultimately marriage is regulated by states," but has expressed opposition to same-sex marriage based on his religious beliefs.
"I believe marriage is a unique and specific institution that is the result of thousands of years of wisdom, which concluded that the ideal — not the only way but certainly the ideal — situation to raise children to become productive and healthy humans is in a home with a father and mother married to each other," Rubio said.
Nadine Smith, executive director of Equality Florida, said the LGBT community wouldn't be able to trust Rubio if he were vice president during a Romney administration.
"I don't think he believes the foolishness he says, he's pandering as fast as he can, and in that sense, he and Romney are made for each other," Smith said. "They're both weather vanes."
Another potential running mate is Jindal, who was considered a potential candidate for president prior to his widely panned response to President Obama's State of the Union address in 2009. Last month, Americans for Tax Reform President Grover Norquist praised Jindal in an op-ed for Politico, later reportedly saying "Jindal is a leading option" for vice president.
But Jindal is known for having anti-gay views and maintaining close ties with anti-gay figures. Jindal campaigned for governor on rescinding an order put in place by Democratic Gov. Kathleen Blanco protecting gay state workers from discrimination — a pledge he fulfilled upon taking office.
Once elected, Jindal established a Louisiana Commission on Marriage & Family, appointing to the body anti-gay activists such as the Family Research Council's Tony Perkins and the Alliance Defense Fund's Michael Johnson.
SarahJane Brady, managing director of the Forum For Equality Louisiana, said Jindal has "continuously repressed and ignored the needs" of LGBT people in Louisiana.
"Bobby Jindal has proven himself repeatedly to be an enemy of fairness and equality," Brady said. "Should Gov. Romney choose Bobby Jindal to be his running mate, that would send a message of open hostility to the LGBT community."
Census Bureau asks White House to test questions on sexual orientation, gender identity
Data would be included in annual American Community Survey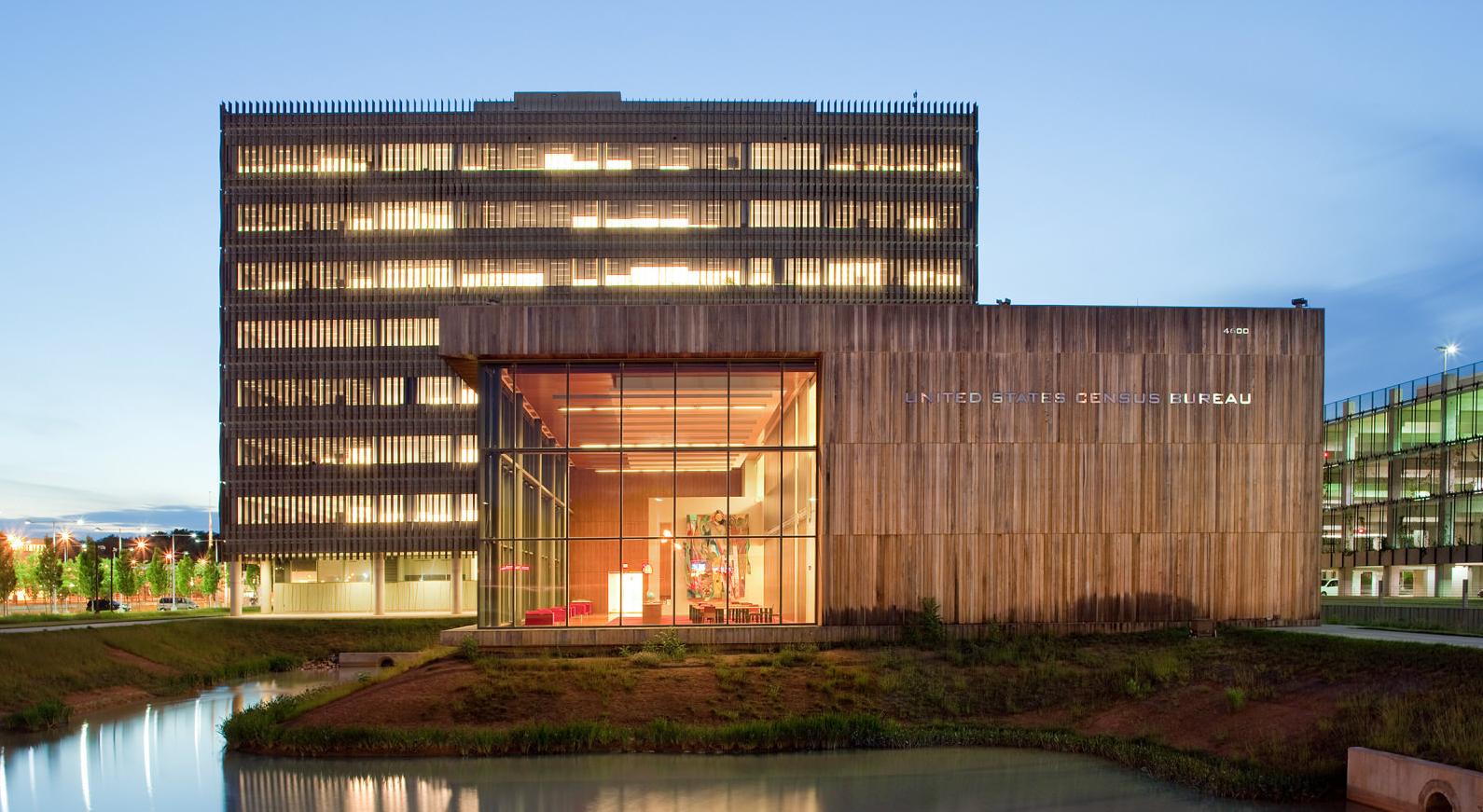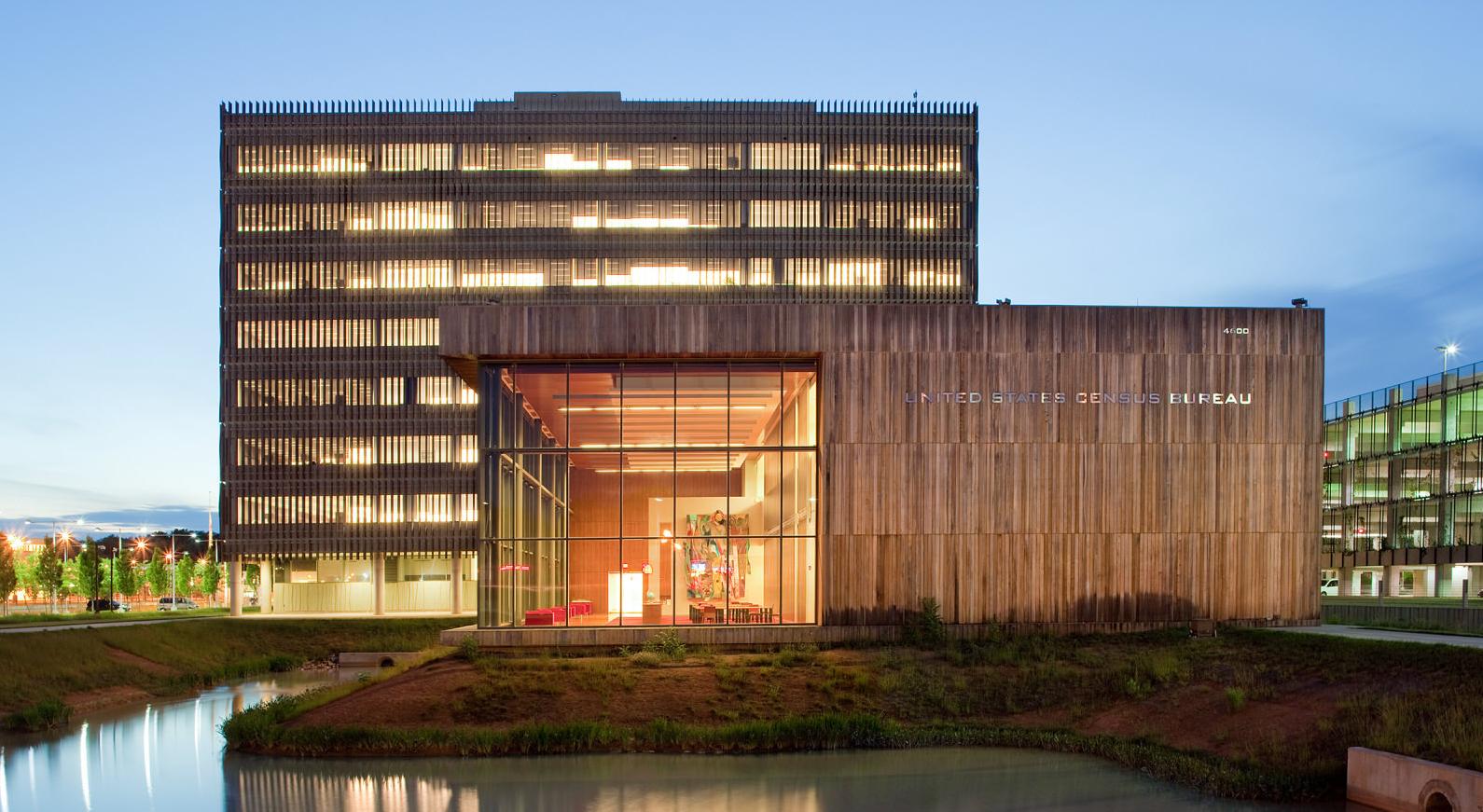 The U.S. Census Bureau on Tuesday asked the Biden administration to sign off on plans to test questions on sexual orientation and gender identity for respondents aged 15 and older on the agency's annual American Community Survey.
Data on these metrics will help inform civil rights and equal employment enforcement, the Census Bureau said in a notice published on the Federal Register.
Testing will help the agency determine wording, response categories and placement of the questions on the survey — its most comprehensive, covering 3.5 million households each year.
A key unknown will be how answers will be provided by proxies such as parents, spouses or others in a household who isn't the person about whom the question is asked.
"Younger LGBT people might not yet be out to their parents or others who are answering these questions as a proxy reporter, so the quality of the data might not be as good for younger people," M. V. Lee Badgett, an economics professor at the University of Massachusetts Amherst, told PBS News.
Currently, the Census Bureau and its annual American Community Survey only ask questions about same-sex couples who are married or cohabitating.
"We anticipate having much more info about the LGBT people than is currently available — including about the demographic and socioeconomic status of LGBT people who aren't in same-sex couple households, including occupational status, industry and wages, and about LGBT people who were born outside the U.S. and LGBT people with disabilities, and their families," Kerith Conron, research director of the Williams Institute at UCLA School of Law, told the Associated Press.
Pentagon to restore honor to veterans kicked out over their sexual orientation
Legislation seeks accountability for DoD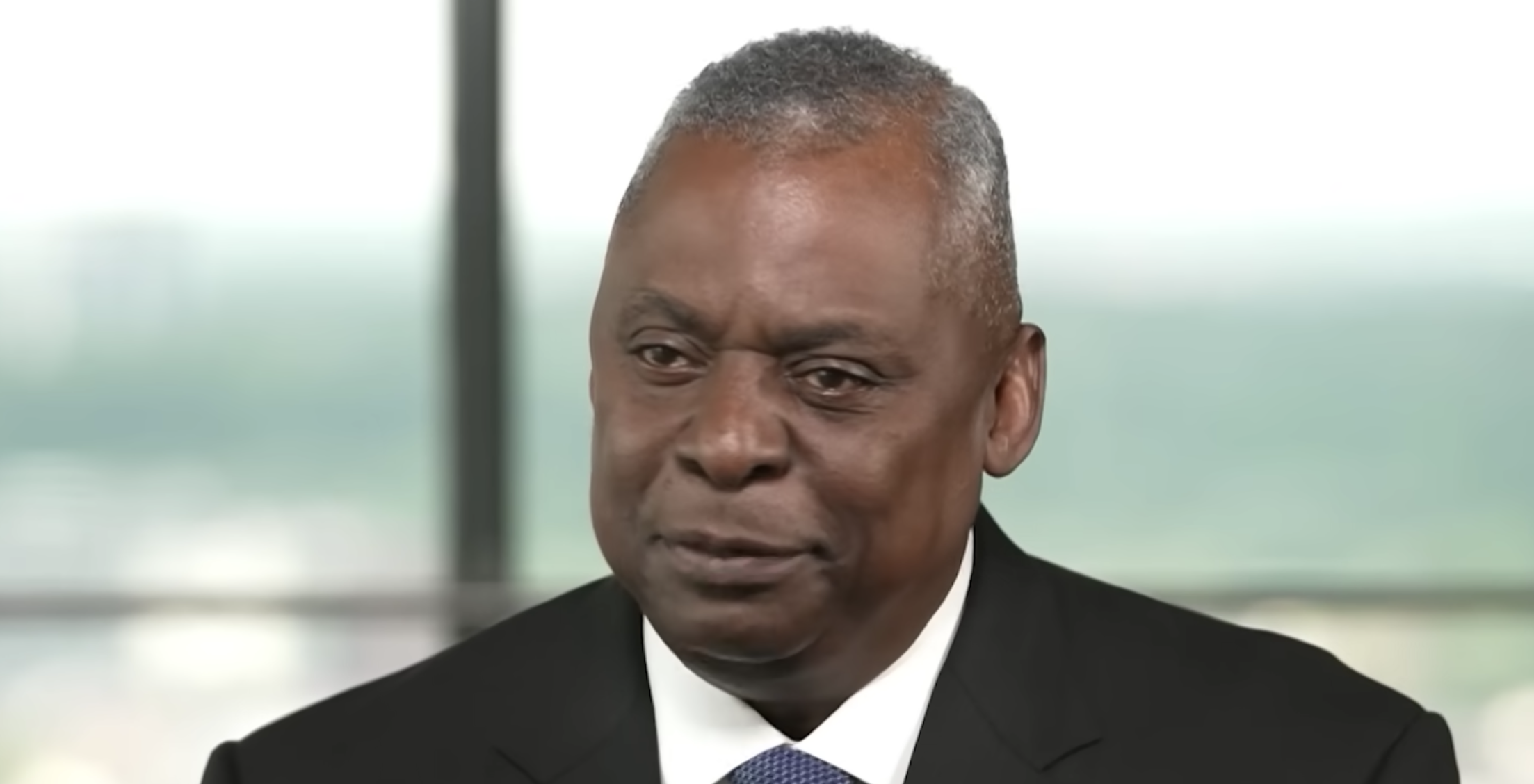 The U.S. Department of Defense announced plans to restore honor to service members who were kicked out of the military over their sexual orientation, the agency announced on Wednesday, the 12th anniversary of the repeal of "Don't Ask, Don't Tell."
"Over the past decade, we've tried to make it easier for service members discharged based on their sexual orientation to obtain corrective relief," U.S. Secretary of Defense Lloyd Austin said in a statement.
"While this process can be difficult to navigate, we are working to make it more accessible and efficient," he said, adding, "in the coming weeks, we will be initiating new outreach campaigns to encourage all service members and veterans who believe they have suffered an error or injustice to seek correction to their military records."
The move follows a class action lawsuit filed last month by LGBTQ veterans against the Pentagon for allegedly failing to remedy "ongoing discrimination," including biased language in the discharge papers of LGBTQ veterans.
CBS News has investigated the Pentagon's handling of service records of veterans who were kicked out of the military because of their sexual orientation, revealing the broad scope of discrimination experienced by these LGBTQ veterans — finding, for instance, that more than 29,000 were denied honorable discharges.
Also on Wednesday, U.S. Reps. Mark Takano (D-Calif.) and Sara Jacobs (D-Calif.), along with U.S. Sen. Richard Blumenthal (D-Conn.) re-introduced a bill that would establish "a commission to investigate the historic and ongoing impacts of discriminatory military policies on LGBTQ service members and veterans."
"This commission would study the impact of these bigoted rules" barring LGBTQ troops from serving "and forge a more welcoming future in the military and at the VA," said Takano, who serves as ranking member of the House Committee on Veterans' Affairs and co-chair of the Congressional Equality Caucus.
"Our country has never made amends for official discriminatory policies like 'Don't Ask, Don't Tell' and the transgender military ban – and that failure still haunts today's service members and veterans," said Jacobs.
"That's why I'm so proud to co-lead this bicameral legislation that will right these historic wrongs, investigate the past and present impact of anti-LGBTQ+ policies, and help us move forward to build and sustain a diverse, inclusive, strong, and welcoming military."
"This commission would be an important step to understand the full scope of the harms caused by policies like Don't Ask, Don't Tell, and to ensure a more equitable future for all who serve our country in uniform," Blumenthal said.
Activists mark Bisexual Awareness Week
Celebrate Bisexuality Day event to take place at HRC on Saturday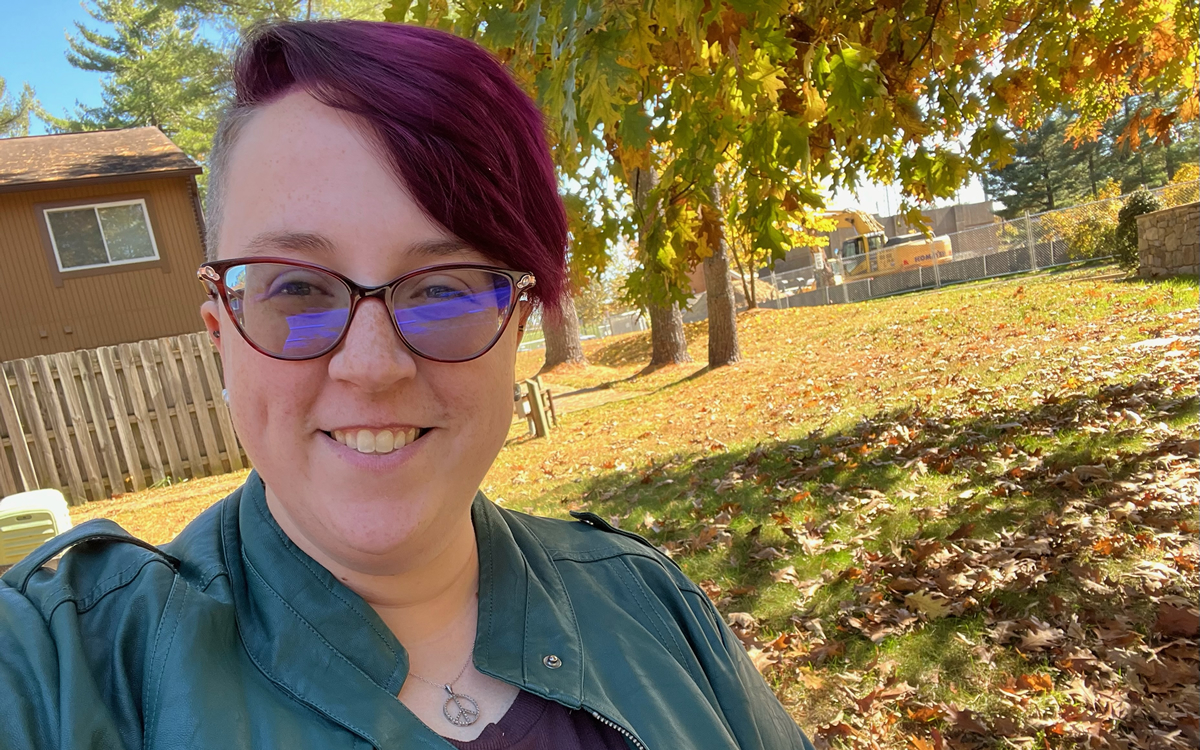 Bisexual activists during this year's Bisexual Awareness Week are reflecting on progress made and the work that still needs to be done.
Robyn Ochs, a bisexual activist and editor of Bi Women Quarterly, told the Washington Blade that Bisexual Awareness Week "is an important opportunity to shed light on the joys, challenges and experiences of identifying as bisexual." 
Ochs this year will be visiting Sweden for 10 days, speaking about bisexual issues in three cities and attending a gathering of bisexual people from all Nordic countries.
"I'm so excited to be a witness to history," Ochs said.
"We are so intersectional," added Fiona Dawson, co-founder of BiPlus Organizing US and author of "Are Bisexuals Just Greedy?"
Dawson said that because "most transgender people identify as bisexual" and because people of color are "more likely to be bisexual than any other community," bisexual needs must be addressed when addressing the needs of other minority communities. 
BiPlus Organizing US is hosting an event on Celebrate Bisexuality Day, Sept. 23, in D.C., with support from the Human Rights Campaign, the Bisexual Resource Center, the D.C. Center for the LGBT Community, PFLAG and #StillBisexual.
Adrien Shanker, senior advisor for LGBTQI+ health equity in the U.S. Department of Health and Human Services' Office of the Assistant Secretary for Health, is scheduled to speak at the event. Sara Mitchell, Rebecca Hershey and Mackenzie Harte are also expected to participate.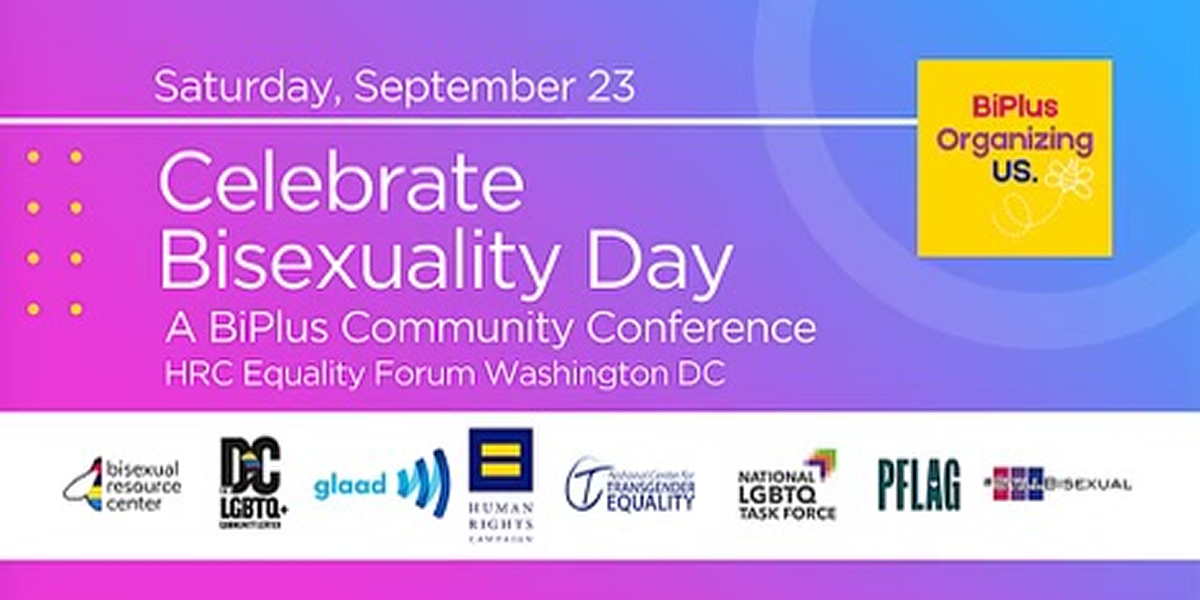 Lambda Legal Digital Director Helen Parshall, who is a member of the Bisexual Resource Center board of director, said that while Bisexual Awareness Week is good for the community, the need to continue talking about bisexual issues remains important, regardless of the date.
"If we're only talking about bi identities for one week in September … we're really missing a lot of the important times where it really matters to show up for bi plus people," said Parshall.
The Bisexual Resource Center is holding a "Bi+ Joy Picnic" picnic in Malden, Mass., on Sept. 24.
Statistics note 58.2 percent of the LGBTQ community identifies as bisexual. People who identify as bisexual also have higher rates of substance abuse than straight people and struggle with mental illness more often than gay and lesbian individuals. 
Ochs said that good ways to support bisexuals and destigmatize bisexuality are to
"bring up the topic," and to visit the Bisexual Resource Center for what she calls, "a good dose of vitamin B+."