GW administrator reflects on HIV/AIDS epidemic
Dr. Jeffrey Akman to become honorary chair of administrative medicine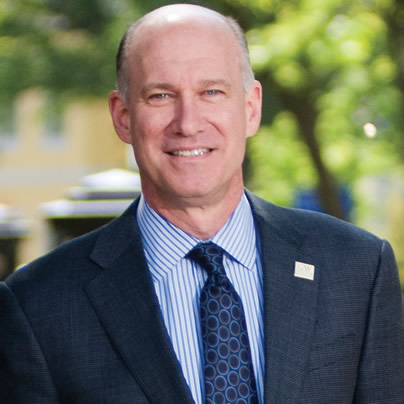 A prominent figure in the fight against HIV/AIDS in D.C. will formally become the honorary chair of administrative medicine at George Washington University next week.
Dr. Jeffrey Akman on Oct. 23 will be formally confirmed as the Bloedorn Chair of Administrative Medicine named in honor of former George Washington University School of Medicine Dean Walter Bloedorn who held the position from 1939-1957. Bloedorn also served as the George Washington University Hospital Medical Director from 1932-1957.
This appointment comes less than a year after the GW Board of Trustees appointed Akman as the vice president for health affairs and the dean of the George Washington University School of Medicine and Health Sciences.
"To me it's the best job I could ever have," Akman told the Washington Blade during a recent interview.
A native of Baltimore, Akman enrolled in the GW doctoral program in 1977 after he graduated from Duke University.
The Centers for Disease Control and Prevention in 1981 reported the first cases of what became known as AIDS — Akman graduated from GW's M.D. program the same year. D.C. health officials observed the first known AIDS case in the city in 1983.
"We were really not prepared in terms of medical knowledge at that time," Akman, who was a psychiatry resident at GW in 1983, recalled. "[We] really became aware of these young gay men coming into our hospital with this unknown awful illness that people were dying from very rapidly. I was just compelled to go into their rooms and sit and talk to them and find out what was going on."
Researchers did not discover an AIDS anti-body test until 1985, but doctors in the Dupont Circle area soon began to refer their patients with the virus to GW Hospital once they diagnosed them with the virus after they came down with pneumocystis pneumonia, Kaposi's sarcoma or what Akman described as "some awful opportunistic infection."
Akman said a significant portion of his work at the time was talking with his patients about death and dying, AIDS-related dementia and the stigma and fear and anxiety associated with the virus. He also began to receive referrals from infectious disease experts and other D.C. doctors as the number of people with AIDS continued to grow.
Some of Akman's friends were also living with AIDS.
"We as a medical center we were incredibly responsive," he told the Blade, discussing stories of doctors refusing to treat people with the virus and nurses and other hospital staff leaving trays of food outside the rooms of their patients with AIDS that emerged at the time. "That really was not the case here. There was a lot of work done internally… we really felt very good and had very strong connections in the community."
Akman: I lost 'a lot of friends' to AIDS
Akman began to volunteer at Whitman-Walker Clinic in the mid-1980s as the epidemic in D.C. and elsewhere continued to expand. He served on the organization's board of directors for 10 years – and he was president of it when Whitman-Walker opened the Elizabeth Taylor Medical Center on 14th Street, N.W., in 1993.
Akman's late partner, Steven Dixon, who was a physician and a fellow GW alum, chaired some of the organization's first AIDS Walks. He and Akman also supported Food and Friends.
"I lost a lot of friends during the time," Akman told the Blade. "All of us in our way kept lists of who died. We were caregivers. We were building a community response. We were fundraising."
Fight against AIDS in D.C. is 'moving in the right direction'
Akman, who is a member of the D.C. Mayor's Commission on HIV/AIDS, spoke to the Blade a day after city officials released an annual report that documents the epidemic in the nation's capital.
The report noted 15,056 D.C. residents – or 2.4 percent of Washingtonians – were living with HIV at the end of 2011. Men who have sex with men and heterosexual sexual contact were the two leading modes of transmission among newly diagnosed HIV cases, but the report found they decreased 46 percent from 2007.
The report also found the number of HIV/AIDS-related deaths in D.C. dropped from 425 in 2007 to 251 in 2011. And 80 percent of those who learned they were living with the virus in 2011 were linked to care within three months of their diagnosis.
"My sense is that we're moving in the right direction," Akman said. "The numbers of are definitely improving."
Akman applauded the way he says D.C. Mayor Vincent Gray has focused on getting people with HIV into treatment, expanding testing, training health care providers and ensuring there is not a waiting list in the nation's capital for people who seek access to anti-retroviral drugs. He also praised the way former D.C. mayors responded to the epidemic within the context of the information, research and other resources that were available to them at the time.
"It feels like we're turning the corner in the District of Columbia," Akman said. "We've still got work to do, but the trends are all looking good."
HIV/AIDS service providers with whom Akman worked applauded his recent appointment and his advocacy on behalf of people with the virus in D.C.
"Through his leadership of Whitman-Walker's board of directors in the early 1990s, we witnessed firsthand his strong clinical leadership, his unwavering commitment to fighting HIV/AIDS in D.C. and his tremendous compassion for those most in need of high-quality health care," Whitman-Walker CEO Don Blanchon told the Blade. "He is a servant leader in every sense of the word."
"Jeff is a strong consensus builder on this campus, dedicated to the GW community and is committed to defining the future of medicine here at GW," GW Hospital CEO Barry Wolfman said in a January press release that announced Akman's appointment as the vice president for health affairs and dean of the university's School of Medicine and Health Services
D.C. Councilmember Jim Graham (D-Ward 1), who was executive director of Whitman-Walker at the time Akman was president of the organization's board, also applauded his appointment.
"This is somebody who is so substantive and so talented when he was a volunteer at Whitman-Walker," Graham told the Blade. "He was a major player for us and was really so experienced and smart."
Akman was the assistant dean for student educational policies at the GW School of Medicine and Health Sciences from 1991-2000. He chaired the university's Department of Psychiatry and Behavioral Sciences from 2000-2010.
Akman told the Blade his new position allows him to continue the fight against HIV/AIDS he joined more than three decades ago.
"It gives me a brand new platform to deal with HIV/AIDS," he said. "It's a new platform for me to bring the school's resources to bare."
Become a Blade Member Today
Your financial contribution will make vital LGBTQ journalism possible at a time when clear, concise news is needed more than ever.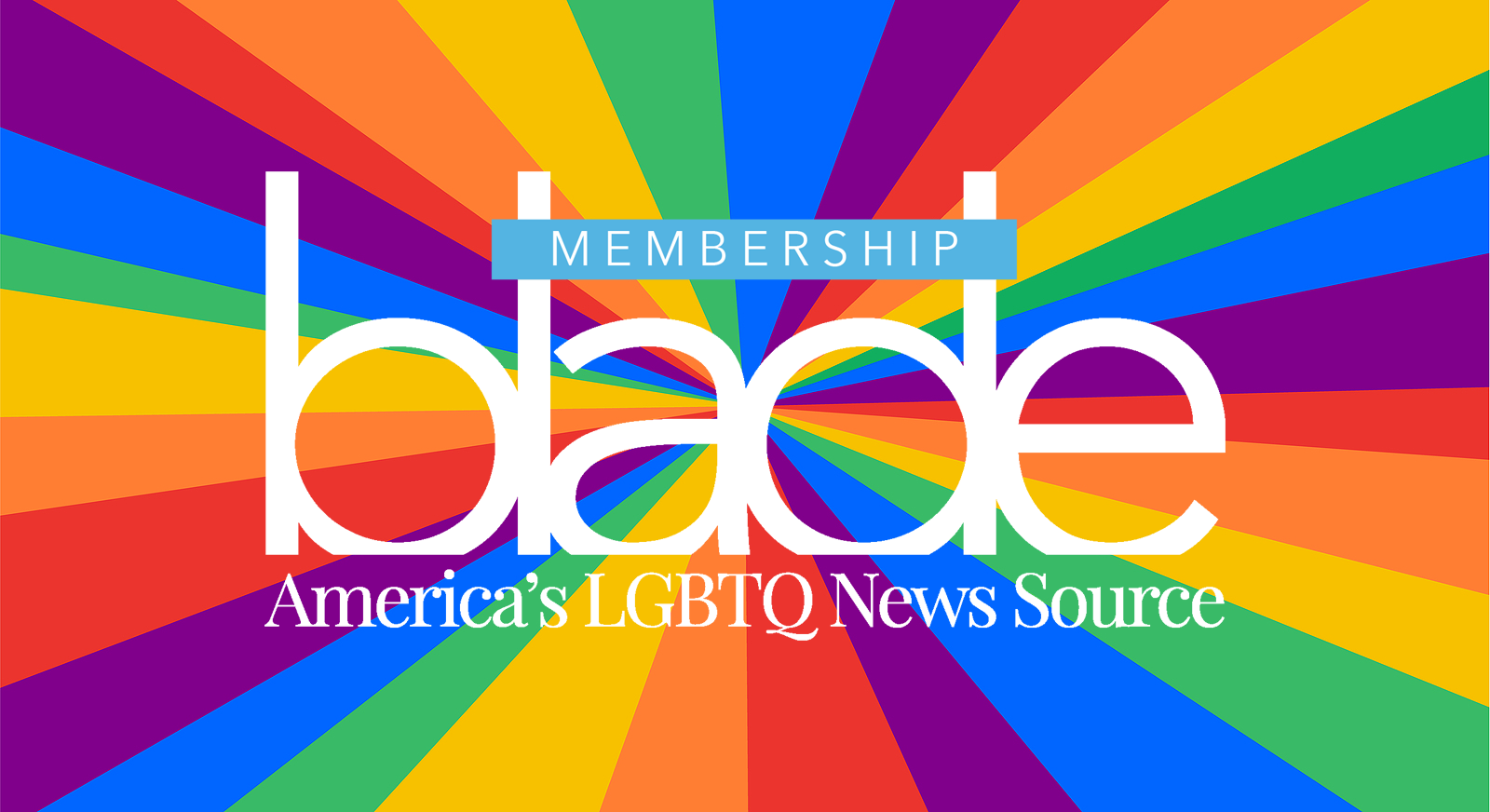 APRIL FOOLS!
But you can support LGBTQ Journalism by becoming a Blade Member today!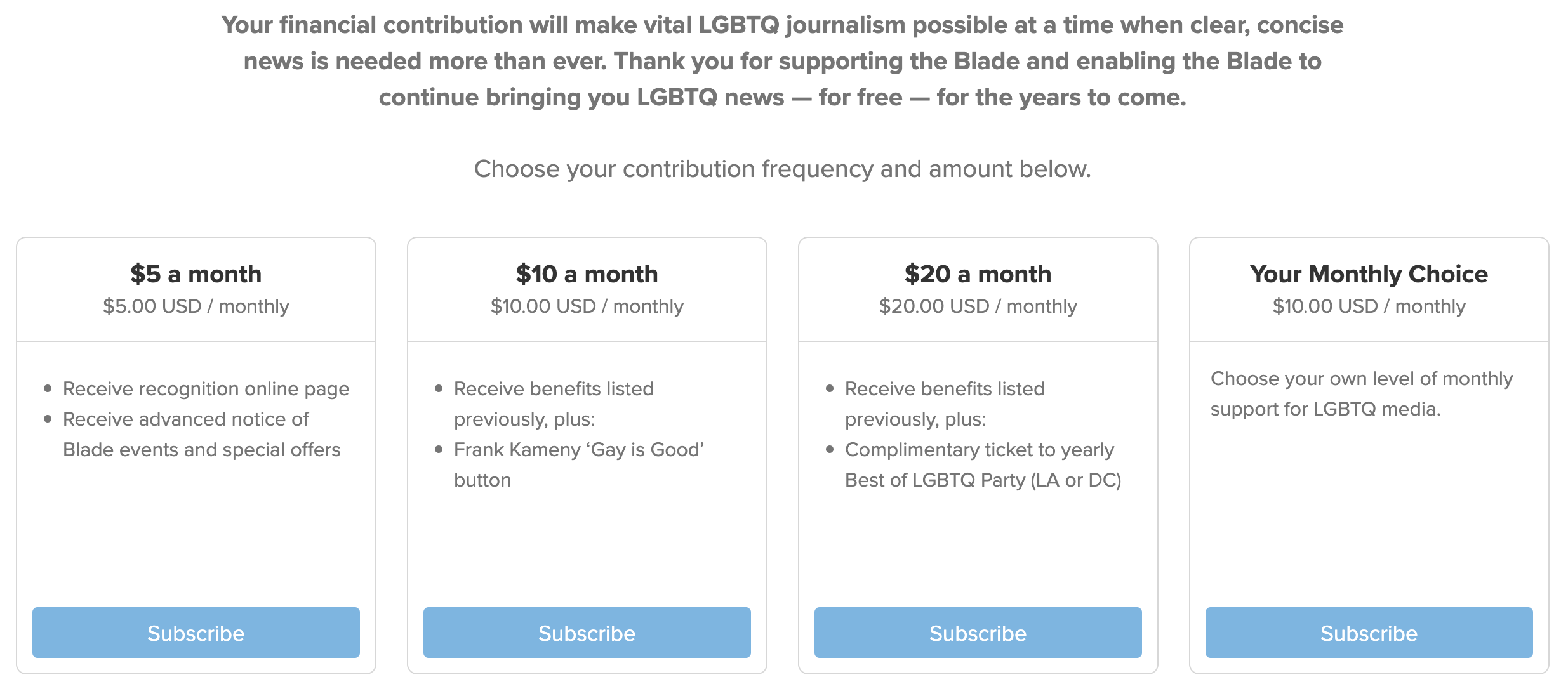 Beyonce vs. Rihanna dance party
Music provided by DJ Just Different at Union Stage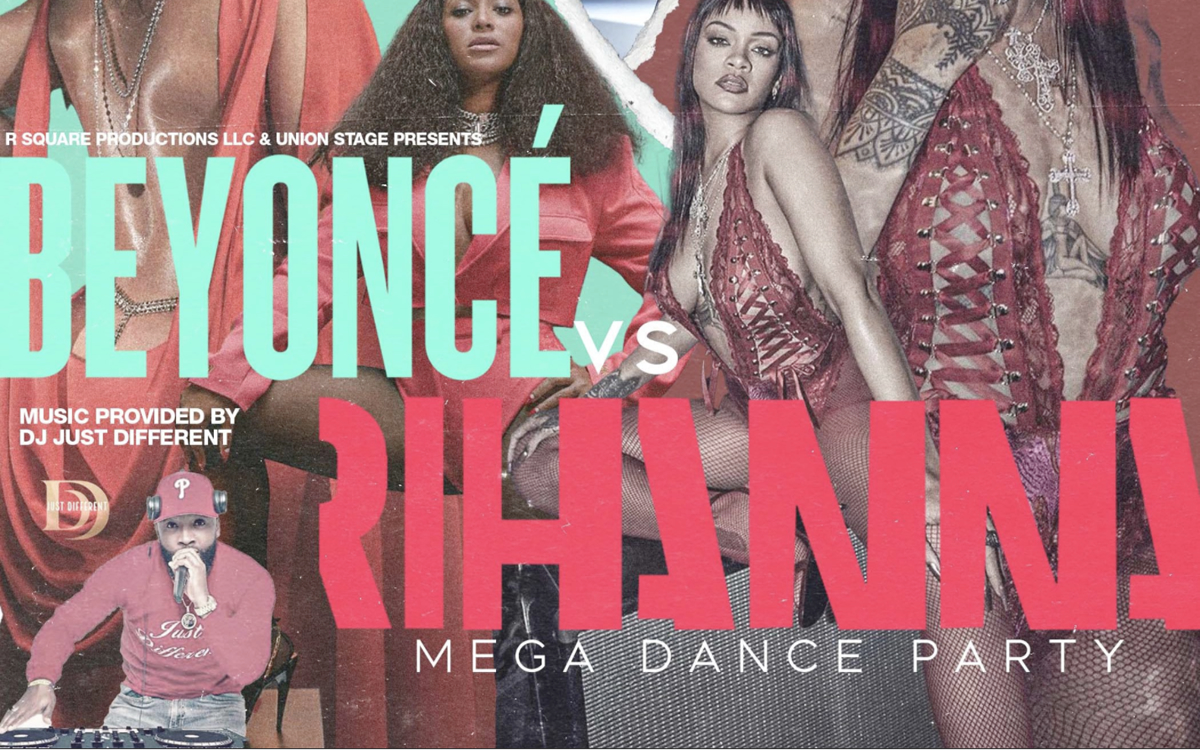 R² Productions LLC and Union Stage are teaming up to host R² Productions' inaugural "MEGA Dance Party" on Thursday, Feb. 24 at 7 p.m. at Union Stage at The Wharf.
The event will be a night full of dancing to music by pop stars Beyonce and Rihanna. DJ Just Different will be performing at the event.
General Admission tickets cost $25 and Premier Plus tickets cost $35. For more information about ticket purchases, visit Union Stage's website.
The evolution of the open house
The more sophisticated the advertising, the more the events flourished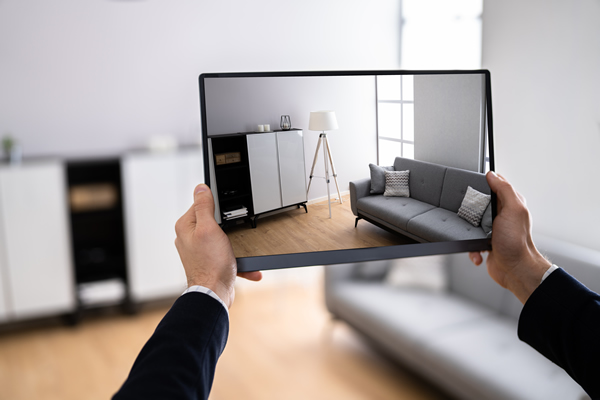 In the early 20th century, there were no exclusive agreements between a seller and a real estate agent. Any broker who knew of someone wanting to sell could participate in an "open listing" by planting his sign in the yard of that person and competing with agents from other brokerages who did the same. To the victor who obtained a buyer went the spoils of commission.
The rules began to change in 1919, when being a real estate broker now required a license. An agent might handle only one property at a time exclusively, but an "open for inspection" period could be used to introduce a model home or new community to the buying population.
According to the National Association of Realtors, Dallas homebuilder, Howdy Howard, hosted one of the most successful open houses of all time in the 1950s. During the first 12 days of the event, an estimated 100,000 people attended, drawn by free sodas and the ultimate prize for the buyer – a new Cadillac.
Soon, brokers began hiring additional agents who could handle multiple properties. Unlike Howard's marathon open house, agents would now host them for a few hours at a time, usually on a Sunday, to whet the appetite of the buyer pool.
Classified advertisements with a description of a property would be placed in a local newspaper and potential buyers would review them with their morning coffee to decide which houses to visit later in the day.
Marketing in newspapers went from a few lines of black and white text to a photo of a home's exterior, to a multi-page spread that included both photos of houses and the agents who represented them.
The more sophisticated the advertising became, the more the open house flourished as a marketing tool, not only for the home itself, but also for the agent and the brokerage. It allowed agents to prospect for buyers for that home and others, and converse with neighbors who might want to sell their homes as well.
Soon, the sign-in sheet was born, used by the agent to capture the contact information of a potential client or customer and to let the seller know who had visited his home. While sign-in sheets or cards are still used, some agents have gravitated to electronic applications, using a tablet computer instead of paper for the same purpose.
Fast forward to the early 2000s in D.C., when open houses became the primary source of showing property. An agent would enter a property into the multiple listing service (MLS) on a Thursday, entertain no showings until Saturday, host an open house on Sunday afternoon, and call for offers either Sunday night or Monday. The open house allowed agents to send their buyers rather than accompany them and serve multiple clients at once.
The delayed showing day strategy referenced above has since been supplanted by the MLS's Coming Soon status. Agents can now email or text links to upcoming properties to their clients in advance of showing availability and the clients can view photos, read property descriptions and disclosures, and schedule future visits accordingly.
Enter COVID-19. Due to the proliferation of the virus and the subsequent lockdown, the real estate world had to accommodate new public health requirements.
One of the first things to go was the open house. Even agent showings were constrained, with visitors limited to an agent plus two people and additional requirements for wearing masks and disposable shoe covers and gloves.
Overlapping appointments were not allowed, showings were limited to 15 to 30 minutes, and bottles of hand sanitizer sprung up on kitchen counters everywhere.
Ultimately, technology and ingenuity provided new marketing avenues for agents that included 3-D virtual open houses, Facetime and Duo viewings, videos, property websites and QR codes. Many of these marketing techniques remain, even though traditional open houses are coming back post-lockdown.
But are they really necessary? Certainly not for all types of properties.
I believe the days of using a public open house to procure a buyer are limited. Agent security has become a concern and the desire for in-person viewings during a specific day or time has waned.
On the other hand, Internet marketing and social media have a much wider reach, so much so that some people now feel comfortable buying a home – probably the most expensive item they will ever purchase – without even stepping into it until after closing.
After all, if we can work in sweatpants or pajamas while Zooming corporate meetings, how can naked virtual reality house hunting be far behind?
Valerie M. Blake is a licensed Associate Broker in D.C., Maryland, and Virginia with RLAH Real Estate. Call or text her at 202-246-8602, email her via DCHomeQuest.com, or follow her on Facebook at TheRealst8ofAffairs.