Reid to set up ENDA vote before Thanksgiving
Bill to stop anti-LGBT job bias to come to Senate floor this work period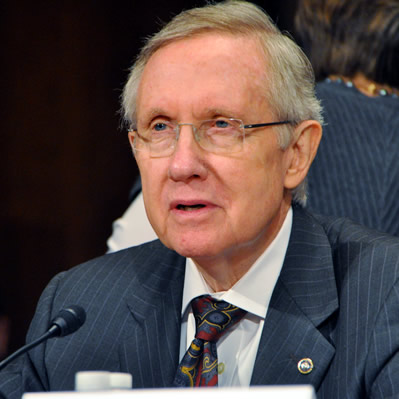 Senate Majority Leader Harry Reid (D-Nev.) announced on the Senate floor Monday that he'll bring up the Employment Non-Discrimination Act for a vote before Thanksgiving.
In his first remarks following a short recess, Reid said the bill, which would prohibit anti-LGBT bias in the workforce, would be among the items the Senate will take up during the four-week work period.
"We're going to consider the act known as ENDA," Reid said, adding that it "failed in the House of Representatives before, but we're going to take it up here again."
Adam Jentleson, a Reid spokesperson, said the exact floor timing "remains to be determined based on how votes go this week," but a vote on the long pursued legislation to prohibit anti-LGBT job bias could come up as early as next week.
Sen. Jeff Merkley (D-Ore.), chief sponsor of ENDA, praised Reid in a statement for the decision to bring ENDA to the floor in the coming weeks.
"I thank Majority Leader Reid for committing to bring ENDA to the floor this work period. Americans understand that it's time to make sure our LGBT friends and family are treated fairly and have the same opportunities," Merkley said. "Now it's time for our laws to catch up. People should be judged at work on their ability to do the job, period."
The Senate Health, Education, Labor & Pensions Committee reported out ENDA on bipartisan basis in July by a 15-7 vote. Sen. Mark Kirk (R-Ill.), an original co-sponsor of the bill, and Sens. Orrin Hatch (R-Utah) and Lisa Murkowski (R-Alaska) joined all 12 Democratic members of the committee in voting in favor of the legislation.
The legislation is unlikely to proceed to the floor by unanimous consent, so 60 votes will be necessary to end a filibuster. That hurdle is higher than the 54 senators who currently sponsor the bill.
Fred Sainz, vice president of communications for the Human Rights Campaign, expressed gratitude that Reid is poised to bring the bill to floor vote and said 60 votes are within sight.
"We're gratified that Senator Reid is bringing this important bill to the floor," Reid said. "Over the course of the past six months, we've worked hard to ensure that senators know their constituents support this bill. We're in the homestretch of securing the 60 votes necessary and remain optimistic that the support will be there when we need it."
Tico Almeida, president of Freedom to Work, was more bullish and said 60 votes are already present on the floor to pass ENDA.
"We're ready for a winning vote," Almeida said. "After months of Republican outreach led by our Legislative Director Christian Berle and teamed with Log Cabin Republicans, we're confident we have the 60 votes to defeat any attempted filibuster."
The goal of finding 60 votes to pass ENDA in the Senate is a small hurdle in comparison to finding sufficient support for passing the bill in the House, where Republican control will make passage daunting to say the least.
Mara Keisling, executive director of the National Center for Transgender Equality, expressed gratitude that a Senate vote on ENDA would take place, but suggested that a House vote will have to come at later time when the makeup is different.
"Because of all the work people have done over th­­e years at the grassroots level and on Capitol Hill, we're optimistic that the Senate vote will go our way," Keisling said. "The forthcoming Senate vote will change the playing field once we have a friendlier House that can tackle ENDA."
Advocacy groups have been ramping up their efforts on ENDA in expectations that a Senate vote on the bill would take place sometime this fall. The most prominent among them is Obama's political arm, Organizing for Action.
Last week, Organizing for Action held a conference call with supporters and Matt McTighe, campaign manager for Americans for Workplace Opportunity, to discuss the legislation. The organization has also sent out to email blasts to supporters asking them to let the senators know that backing ENDA "is about standing up for what's right."
Ben Finkenbinder, an OFA spokesperson, said his organization is helping to pass ENDA because it's about making sure all Americans have equal opportunity in the workplace.
"OFA is working to make sure Americans know what is at stake in the ENDA fight, ensuring all Americans who work hard have a fair shot — which means every American having the same protections in the workplace, no matter who they are or whom they love," Finkenbinder said.
With the exception of three lawmakers, every Democrat in the Senate is an ENDA co-sponsor. The three holdouts are Sens. Mark Pryor (D-Ark.), Joe Manchin (D-W.V.) and Bill Nelson (D-Fla.). Additional Republicans that Log Cabin has said could support the bill are Sens. Rob Portman (R-Ohio), Kelly Ayotte (R-N.H.), Dean Heller (R-Nev.), Jeff Flake (R-Ariz.) and Pat Toomey (R-Pa.).
According to a Friday report in the Washington Post, Cindy McCain has also engaged in lobbying efforts to encourage her husband Sen. John McCain (R-Ariz.) to back ENDA. She signed a postcard from the Human Rights Campaign urging her husband to support the bill.
The Post reported that HRC organizer John Gomez spotted Cindy McCain at a Staples in Arizona. After talking with her about ENDA, Cindy McCain said she shared her support for the bill, signing the postcard and addressed it to her husband, according to the Post.
Freedom to Work's Almeida said his organization has been pursuing Latino voters in efforts to encourage senators in Florida, Arizona in Nevada, which have significant Latino populations, to support the legislation.
"Last week we launched phone-banking to thousands of registered Latino voters in Arizona and Nevada asking them to patch-through to Senators McCain, Flake and Heller to urge them to vote 'yes,'" Almeida said. "We're using bilingual call centers and the same parameters for Latino voter lists that national Latino organizations used earlier this year to flood the Senate with calls in favor of immigration reform."
Gay couple assaulted on D.C. street by attackers shouting 'monkeypox faggots'
Police list Aug. 7 incident in Shaw as suspected hate crime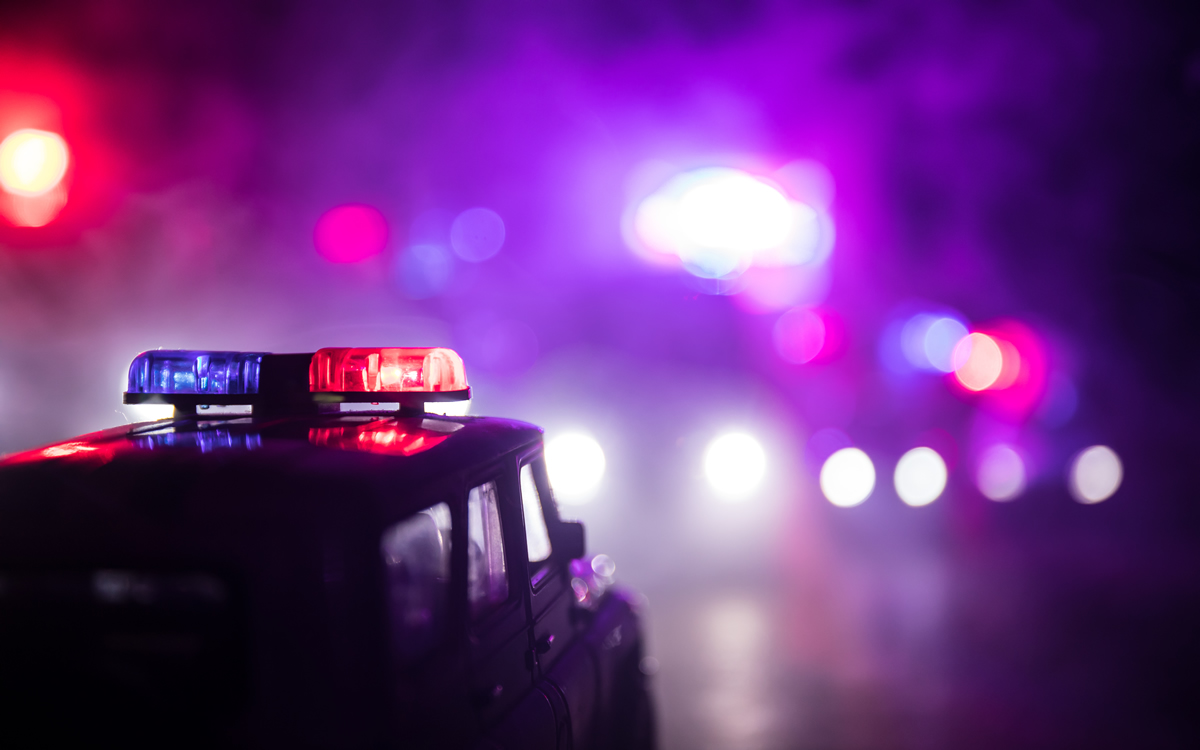 Two young men appearing in their late teens shouted the words "monkeypox faggots" at a gay male couple walking along 7th Street, N.W. in the city's Shaw neighborhood on Sunday, Aug. 7, before punching the two men in the face and head in an incident that D.C. police have called a suspected hate crime.
The gay men were treated and released at Howard University Hospital for head and facial bruises, with one of the two receiving stitches for a deep cut on his upper lip, according to one of the victims who spoke to the Washington Blade.
The victim, an Alexandria resident who asked that he and his partner, a D.C. resident, not be identified by name, said the attackers were part of a group of four or five young men appearing to be between 17 and 19 years old and two young women accompanying them. He said the group crossed paths with the gay couple around 5:40 p.m. in front of a store on the 1700 block of 7th Street, N.W., as the couple was walking to a nearby bus stop on Rhode Island Avenue.
The victim who spoke to the Blade said a nearby witness called D.C. police, who arrived within a few minutes as the two attackers and the other young men with them fled the scene. He said although an ambulance arrived on the scene, one of the police officers drove the couple to nearby Howard University Hospital, where they spent about six hours in the emergency room.
The couple had spent part of that 90+ degree day at the city's Banneker Pool and later stopped at the Kiki gay bar on U Street, N.W. before taking what the victim who spoke to the Blade said was a leisurely walk from Kiki via 7th Street on their way to the bus stop, where they planned to take the bus to his boyfriend's Northeast D.C. house.
As the couple walked south on 7th Street about a block from their destination on Rhode Island Avenue they crossed paths with the group of teenagers in front of a store that a D.C. police report says was at 1731 7th St., N.W.
"They were about 17 to 19 years old," the victim who spoke to the Blade said. "And one of them started saying stuff like, hey, look at these monkeypox faggots and some not so nice stuff like that," he said.
"We turned around to walk away and one of them came up behind me and got my attention and then sucker punched me and then hit me again and then hit my boyfriend in the face," the victim said. "And another person hit him in the face as well," he said. "And then someone across the street called the cops. And then the cops came, and they scattered off."
To the couple's surprise, the two young women remained on the scene and apologized for the actions by the guys they were with.
"So, I said something like thanks for the apology, but this is the kind of people you hang out with," the victim recounted. "And one of them said their dad was gay, and they kind of walked away before the cops got there," he said. "It was nice of them to apologize I guess for the other people."
The D.C. police report lists the incident as having two offenses, a simple assault against the two men and a misdemeanor destruction of property related to the destruction of a pair of sunglasses worn by one of the two men that were damaged in the assault against him.
The report also lists the incident as a suspected "Sexual orientation – Anti-Gay" hate crime.
As in all incidents of violent crime, D.C. police call on members of the public to contact the police with information about an incident like this to call police at 202-727-9099 or text a tip to the department's TEXT TIP LINE at 50411.
LGBTQ ally Olivia Newton-John has died at 73
Performer had been battling breast cancer for over three decades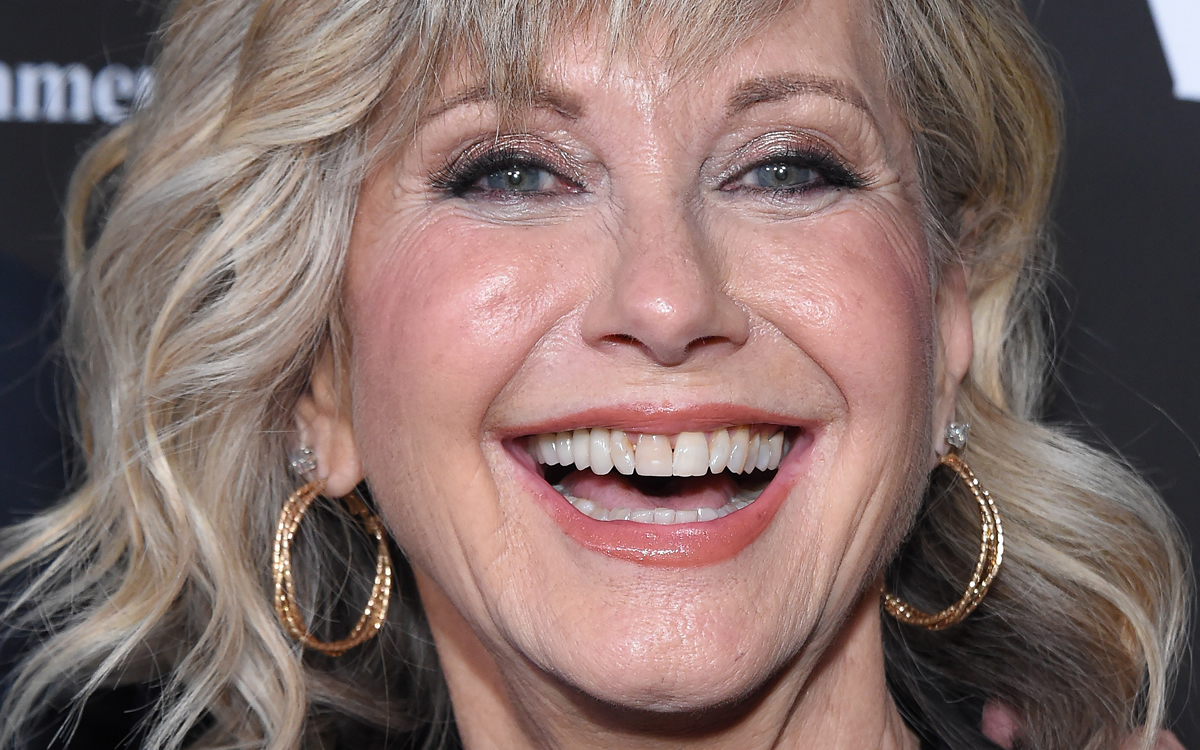 In an announcement on Facebook Monday, John Easterling, the husband of singer and actress Olivia Newton-John relayed the news that she had died at age 73.
Newton-John had been battling breast cancer for over three decades, her first cancer diagnosis in 1992 when she was 44. Although she had previously seen her cancer in remission, in 2017 she was diagnosed again.
In October of 2020 in an interview with The Guardian the pop star and actor spoke about her third diagnosis of cancer. "Three times lucky, right?" she smiles warmly. "I'm going to look at it like that. Listen, I think every day is a blessing. You never know when your time is over; we all have a finite amount of time on this planet, and we just need to be grateful for that." She genuinely sounds as if she means every word.
The cancer's return in 2017 was, she told The Guardian, not unexpected. "It's been a part of my life for so long. I felt something was wrong. It's concerning when it comes back, but I thought: 'I'll get through it again.'"
What of her health problems? "I don't think of myself as sick with cancer," she says firmly. "I choose not to see it as a fight either because I don't like war. I don't like fighting wherever it is – whether it's outside or an actual war inside my body. I choose not to see it that way. I want to get my body healthy and back in balance. Part of that is your mental attitude to it. If you think: 'Poor me,' or 'I'm sick,' then you're going to be sick."
The popstar-singer was arguably best known for her breakout role in Grease, the 1978 American musical romantic comedy film based on the 1971 musical of the same name by Jim Jacobs and Warren Casey, which co-starred Oscar nominated actor John Travolta.
Travolta paid tribute to his co-star in a post on his Insta:
Newton-John was an ally to the LGBTQ community who was appreciative of her LGBTQ fans. In an interview with Logo/MTV she noted: "The gay fans have always been very loyal, they are a really great audience and have always been there for me."
Out actor George Takei tweeted his remembrance:
We have lost a great, iconic artist in Olivia Newton John, gone too soon from us at age 73. I trust she is now in the great Xanadu beyond. Know that we are forever hopelessly devoted to you, Olivia. Rest in song and mirth.

— George Takei (@GeorgeTakei) August 8, 2022
In addition to her husband she is survived by her 36-year-old daughter, Chloe Lattanzi.
The family asked for donations to be made to her cancer organization, the Olivia Newton-John Foundation Fund, in lieu of flowers. 
Lindsey Graham: Same-sex marriage should be left to the states
Republican senator says issue a distraction from inflation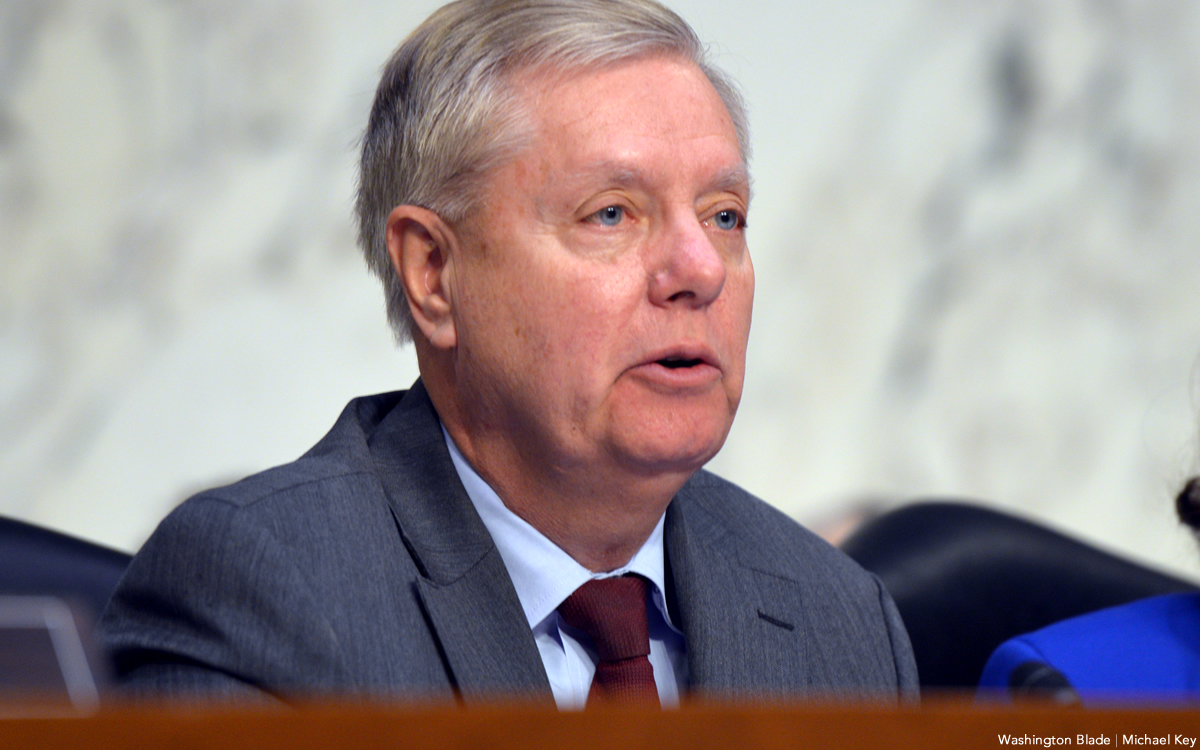 Sen. Lindsey Graham (R-S.C.), seven years after the U.S. Supreme Court ruled in favor of same-sex marriage nationwide, said Sunday he still thinks the issue of gay nuptials should be left to the states.
Graham made the remarks during an interview with CNN's Dana Bash in a rare televised bipartisan debate with Sen. Richard Blumenthal (D-Conn.) as the Senate was in the middle of voting on amendments for the Inflation Reduction Act.
When discussing the 6-3 conservative majority of the Supreme Court, Graham said consistent with the recent decision overturning Roe v. Wade justices could overturn other precedents, such as the 2015 decision in Obergefell v. Hodges in favor of same-sex marriage.
Asked point blank if he was saying it should be overturned, Graham said "no, I'm saying that I don't think it's going to be overturned." Graham, however, had an infection his voice, suggesting same-sex marriage could be undone.
"Nor should it be?" asked Bash.
"Well, that would be up to the court," he responded, then added: "I think states should decide the issue of marriage, and states should be decide the issue of abortion."
When Bash brought up another case, Loving v. Virginia, the 1965 case that overturned states bans on interracial marriage, and asked if that should be revisited as well, Graham replied, "no."
Graham quickly moved on to tamp down any expectation the would address the issue of same-sex marriage, saying fears the court would revisit the issue are unfounded and meant as a distraction from issues such as inflation.
"But if you're going to ask me to have the federal government take over defining marriage, I'm going to say no," Graham added.
Graham's remarks are consistent with what he told the Washington Blade in 2015 when asked about same-sex marriage as the issue was being adjudicated by the Supreme Court. However, they contrast to his support for a Federal Marriage Amendment that was pending before Congress during the Bush administration and would have made a ban on same-sex marriage nationwide part of the U.S. Constitution. Graham was not asked about his views on now defunct idea of an amendment during the CNN interview.
h/t The Independent