Is Israel 'gay heaven?' It's complicated
American LGBT delegation visits Middle East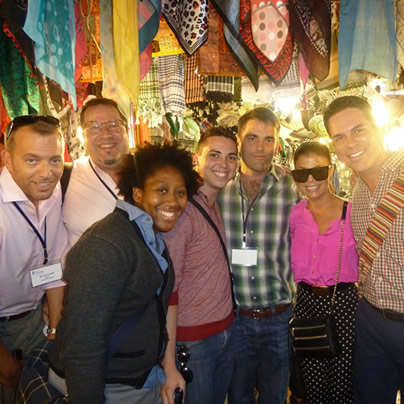 When a delegation of nine LGBT leaders from the United States arrived last month in Israel for an intensive seminar, we knew the gay residents of progressive Tel Aviv enjoyed broad acceptance and myriad legal protections. But imagine our surprise when TV personality Gal Uchovsky announced that we had arrived in "gay heaven."
Israel is "the best LGBT country in the world," he told us, adding that the nation's LGBT residents face no serious problems that he could identify. A gay child growing up in rural Israel is better off than a similar kid in the rural United States, he observed. Homelessness is rare here and Israeli parents embrace their gay kids because, well, better to be gay than dead.
Uchovsky is a proud cheerleader for his country, which is endearing, though his privileged worldview has perhaps shielded him from some unpleasant, inconvenient realities. Life for LGBT Israelis is, indeed, more complicated than Uchovsky's rosy assessment and, thus, our trip's catchphrase was cemented: "It's complicated."
The stellar seminar, sponsored by Project Interchange, a program of the American Jewish Committee, brought me well out of my comfort zone and right into Ramallah and to the edge of the Gaza Strip. The focus of the visit — LGBT issues — was often overshadowed by the frustrating stalemate of the Palestinian-Israeli conflict. Why can't the two sides come to an agreement on a two-state solution? It's complicated. And, as we learned, it's far more complicated than American mainstream media seem to grasp.
And so from the West Bank to Jerusalem to Tel Aviv to the Negev, the nine of us trekked to learn all we could from a diverse range of perspectives, including from Palestinians and Israeli experts critical of the country's record on LGBT rights. The other eight participants in the weeklong seminar were: Log Cabin Republicans Executive Director Gregory T. Angelo; Tamika Butler of Young Invincibles; gay Harrisburg (Pa.) Treasurer John Campbell; Gill Action Fund Executive Director Kirk Fordham; Equality Forum Executive Director Malcolm Lazin; Lavender Effect Executive Director Andy Sacher; Williams Institute Executive Director Brad Sears; and Point Foundation CEO Jorge Valencia.
We toured Tel Aviv's bustling, posh community center, touted as the only such center in the world that is municipally owned. The government's funding of such centers and related LGBT causes is a mixed bag. In the United States, small LGBT non-profits and HIV service providers jockey for limited public grants, often leading to turf wars. But most such U.S. groups aren't beholden to the government or muzzled by fears of government retaliation. It's not clear that the same is true in Israel. It's a dilemma: accept public money to advance your important work and mute your criticisms of the government or reject public funds and risk financial shortfalls that will curb programming. As one speaker put it, "I'd rather our public money went to gay causes than to building another bomb."
The highlight of that visit for me was hearing from Uzi Even, the first openly gay member of the Knesset and a pioneering elder statesman of the Israeli LGBT rights movement who has helped rid the military of discriminatory policies and liberalize adoption laws. In a true sign of the times, his latest cause involves sorting out Israel's divorce laws as they relate to same-sex couples.
My advice to Israeli LGBT advocates: Take time now to celebrate and honor the contributions of Even and others like him. Record his personal history and share it with young people. It wasn't so long ago in Israel when gay sex acts were illegal. Such lightning-speed progress doesn't happen by accident and brave pioneers like Even deserve our gratitude.
As we made our way up the stairs to meet with Even in the community center, we could hear the giggles of young children and stepped over a pile of neatly arranged kids sneakers in a hallway. Another sign of the times.
Several speakers emphasized the role that a 2009 shooting played in advancing gay acceptance. On Aug. 1, 2009, a gunman burst into the LGBT community center in Tel Aviv and opened fire, killing two and injuring at least 15 others. It's hard to quantify how significant a role that tragedy played in changing Israeli attitudes toward gays, but our speakers agreed it was a turning point.
It's a stark contrast to what we see in the United States, where violent hate crimes continue to plague our community, from trans women routinely killed in our inner cities to the recent murder of a gay man in the heart of New York's gay village. Americans are so inured to violence that these crimes barely register in the mainstream media, let alone lead to a widespread change in attitudes.
After a couple of days in progressive Tel Aviv, we made our way to Jerusalem. In addition to the usual religious sites, a group of us visited the Jerusalem Open House, an LGBT community center engaged in broad grassroots work in the face of complicated problems like funding, space constraints, religious critics who have sometimes turned violent and the ever-present challenge of building relations with Arab residents of the city.
Celebrating gay pride in Jerusalem has been complicated, too. They don't agree on much, but anti-gay animus was something that united the world's major religions as conservative Jewish and Arab leaders denounced plans for pride parades in the holy city in recent years. In 2005, marchers were attacked by an ultra-orthodox Jewish man who stabbed three participants. The following year, Jerusalem was selected to host WorldPride, which led to more unrest and violent protests. Some lawmakers in the Knesset attempted to ban gay pride parades in Jerusalem, but those efforts fizzled. Our hosts in Jerusalem insist that relations are improving and that Pride is safer than in the recent past. Here, another stark contrast to the way we celebrate in the United States, with our corporate-sponsored pride villages, beer gardens and all-night parties.
From Jerusalem, we took a daytrip and toured Efrat, a small city in the Gush Etzion settlement bloc with its mayor, Oded Ravivi. The issue of settlements commands a lot of attention in U.S. media coverage of Israel and so I was curious and excited to see one up close. Efrat has eschewed the barbed wire fences that snake through so much of the Israeli landscape and officials have worked to cultivate economic ties with surrounding Palestinian villages. But we learned that such efforts only go so far. When the mayor approached a Palestinian schoolmaster about sending teachers to Efrat to teach Arabic to Israeli kids, he declined, fearing he would be "slaughtered" for collaborating with the Jews.
It was a sobering reminder of how moderates on both sides of the divide are thwarted by the extremists in their midst. Is there a cautionary lesson here for Americans, as our own political rhetoric becomes increasingly dominated by the most extreme, shrill voices of the far left and right; our legislators afraid to compromise and be seen as collaborating with the opposition?
In one awkward moment, a member of our group asked Mayor Ravivi how he would react if one of his children came out to him as gay. He seemed startled by the question and suggested it couldn't happen in his family. Cue the eye rolling among some of us. Such reactions are common among many who proclaim they don't discriminate but haven't devoted much thought to the underlying issues. Gay kids are good for conservative politicians — just ask Dick Cheney.
After absorbing the complicated problems and history of Jerusalem, some of us needed a release and our gracious hosts at Open House took us to the lone gay bar in Jerusalem, called Video, where we had a few drinks and danced till the wee hours alongside a diverse crowd of revelers. Music, indeed, makes the people come together.
Accusations of 'pinkwashing'
The concept of "pinkwashing" emerged as a hot topic throughout the week. Some critics claim the country's embrace of LGBT rights is merely a propaganda effort to claim the mantle of modernity and establish a stark contrast to homophobic regimes in the West Bank, Gaza and elsewhere in the Middle East. These critics claim the government's support for gay rights doesn't threaten or undermine the structure of Israel and amounts to a "fig leaf," and an attempt at distracting attention from the difficult problems of finding peace with the Palestinians.
I'm not convinced. Politics is about the art of the possible, not the ideal and certainly not the perfect. Sometimes we have to accept imperfect solutions or motives in the interest of securing protections for people in need. What's most striking about Israel's LGBT record isn't what it has achieved legislatively or through court rulings, but the fact that all this progress is happening in the heart of the Middle East. Our group trip featuring nine outspoken American LGBT advocates is simply not possible anywhere else in the region. Even compared to the progress we've seen recently in the United States, Israel stands out because it is such a young country enacting these reforms. Americans are notoriously forward thinking and, as a result, we tend to forget our history. It was less than 10 years ago when President George W. Bush called for a federal constitutional amendment banning same-sex marriage and scores of states enacted their own constitutional bans. The architect of this shameful attack on LGBT rights was Ken Mehlman, a closeted gay man and modern-day Roy Cohn who has since come out as gay and now raises money for marriage equality campaigns. The change afoot is new and fast but fragile. Would America be seeing such dramatic change now if Mitt Romney had won last year's election?
Meanwhile, Israel opened its military to out gays and lesbians and transgender service members — something still barred by the U.S. military. There is relationship recognition, if not full marriage equality. The government directly funds and supports the LGBT movement, for better or worse. And it doesn't hide that support, but promotes it.
Still, some see nefarious motives.
Upon returning home from this trip, I received a letter criticizing the visit from a group called New York City Queers Against Israeli Apartheid. It read, in part:
"The delegation met with some unspecified 'Palestinian officials in Ramallah,' which strikes us as nothing but a token gesture. Worse, 'pinkwashing' — the attempt to use Israel's supposedly decent record on gay rights to whitewash Israeli occupation and apartheid — has been front and center in international LGBT organizing over the past several years, particularly in the US. Any delegation of LGBT 'leaders' to Israel that doesn't address it is clearly intended to contribute to pinkwashing."
Our group was sensitive to pinkwashing from the outset and several of us requested meetings with gay Palestinians and their representatives. Project Interchange worked hard to provide a balanced view of the issues and invited two Palestinian LGBT groups — alQaws and Aswat — to meet with us. Officials at the Tel Aviv and Jerusalem LGBT centers were also asked if they could assist in persuading those groups to meet our delegation or knew of other Palestinian LGBT representatives who would be willing to meet us. Sadly, the groups refused to meet with us. Change is simply not possible without dialogue and I deeply regret this lost opportunity the Palestinians had to engage with an open-minded group of visitors seeking nothing more than understanding and education.
(I invited NYCQAIP to respond to this story and they accepted. I look forward to publishing their reaction and thoughts on pinkwashing in the coming days.)
In Ramallah, we were scheduled to meet with Dr. Saeb Erekat, the chief Palestinian negotiator. He cancelled his appearance and we learned why the next day: He had just submitted his resignation to Palestinian President Mahmoud Abbas over frustration with the pace of negotiations. Abbas rejected Erekat's resignation but it's clear that the current talks, which began four months ago with a John Kerry-instigated deadline of nine months, are not going well. Given the sorry record of our involvement in decades of failed talks, perhaps it's time for the United States to step aside and allow another party a chance at diplomacy.
In Erekat's place, we met with Abu Zayyad, a scholar and Fatah and PLO adviser. It seemed somewhat silly to ask him about the state of LGBT affairs given all the day-to-day challenges facing Palestinians in the West Bank. But he insisted that there is a level of gay acceptance, even if such views differ widely among family members, noting there are no laws in Ramallah related to gay issues and that there are at least two non-governmental organizations that espouse gay rights. He spent most of his lecture discussing the state of life for Palestinians and much of what he said was not encouraging. He lamented the lack of mobility for Palestinians, who don't have passports, making international travel difficult at best. Locally, the checkpoints that Ramallah residents must navigate just to visit nearby Jerusalem create daily headaches. Zayyad, who said he spent three months in prison for participating in an anti-Israel protest, fears that a two-state solution will be impossible five years from now, when an estimated one million Israelis could be living in West Bank settlements.
"It will explode again," he warned.
It's often been said that Israel is a land of contradictions and that assessment came into sharp focus during our visit. Israel celebrates its status as the only Democracy in the Middle East, while its non-Jewish residents live under a flag adorned with religious iconography. In a nation so steeped in history, Israel is just 65 years old and is surprisingly lacking in many traditions. Located in the heart of the Middle East, where homosexuality can be punished by jail time or even death as in Iran, Israel has emerged as one of the world's most pro-LGBT nations. A country that is more than 60 percent desert has perfected drip irrigation and desalinated water from the Mediterranean to solve a decades-old water crisis. And in a nation with such ancient religious influences, a large chunk of the population — estimated by one speaker as high as 50 percent — identifies as secular or atheist.
It's impossible to summarize our weeklong adventure in a couple thousand words. A sincere and heartfelt thank-you to the team at Project Interchange, all of our speakers and to the people of Israel for their hospitality. In addition to the aforementioned experiences, we met with law professor Aeyal Gross, entrepreneur Hamutal Meridor, Times of Israel editor David Horovitz, Jerusalem Post reporter Khaled Abu Toameh, former Knesset member Einat Wilif, film director Eytan Fox and many others. We were serenaded by Ivri Lider; walked the Stations of the Cross; toured Yad Vashem, the Western Wall tunnels, the Mahaneh Yehuda Market and indulged in far too much of Israel's impressive cuisine. We visited Sderot, Mitzpe Ramon and slathered ourselves in mud before floating in the Dead Sea.
It was in that moment — nine of us standing half naked, covered in mud — that I perceived a lasting bond forming among us. Despite our differing views on policy back home and occasional misunderstandings, we'd been through something emotional, powerful and unique together. An experience impossible to explain or summarize here, because, well, it's complicated.
Kevin Naff is editor of the Washington Blade. Reach him at [email protected].
Non-alignment or hypocrisy: South Africa's non-alignment costing Africa's human rights discourse
Country must take stronger stance against Uganda's anti-homosexuality law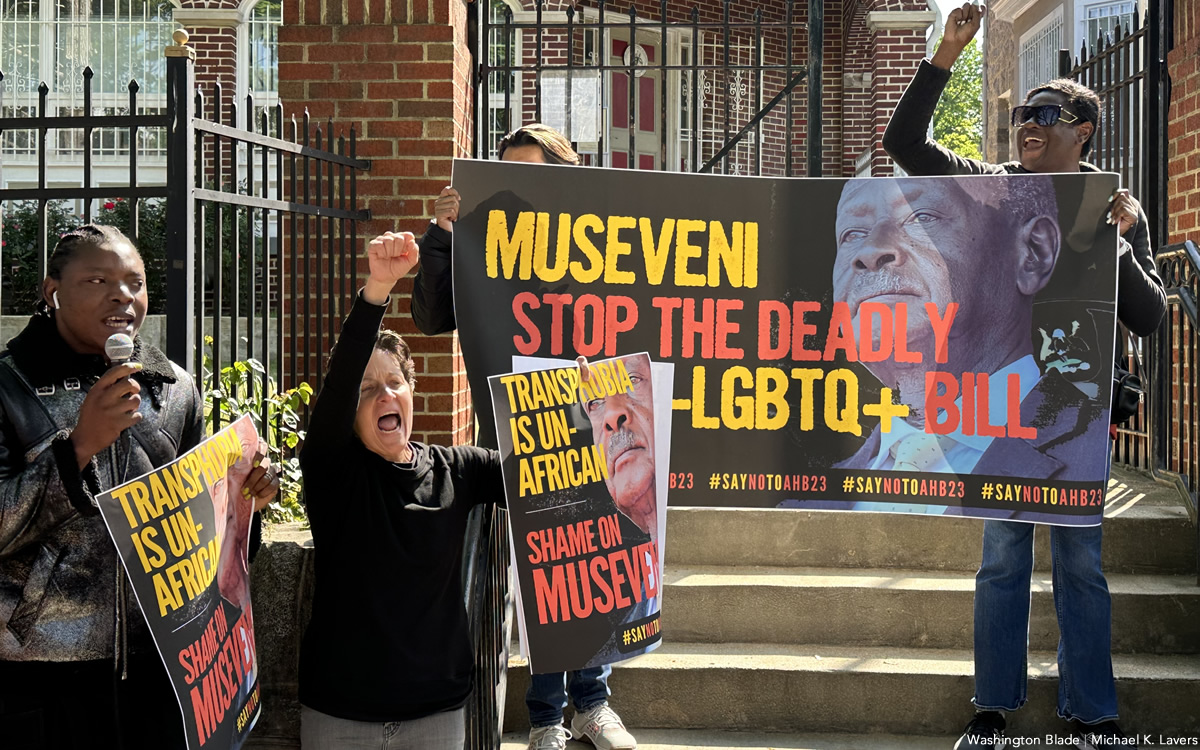 In the past several months, South Africa's foreign policy has been in the spotlight for essential and existential reasons that significantly impact geopolitics and the continent's stability.
The foreign policy for South Africa discussion document by the Department of International Relations highlights the "advancement of human rights and the promotion of democracy" as the pillars on which South Africa's foreign policy rests. This document emphasizes the role that South Africa is expected to play in the "promotion of human rights and democracy."
Minister Pandor echoed this document in her 2022 end-of-year remarks.
"We will continue with our unwavering position to advocate for a balanced Sustainable Development Program within the human rights framework as underlined in the Vienna Declaration and Program of Action (VDPA). In this regard, South Africa will be one of the chief proponents of a balanced agenda of the HRC, which reflects, among others, the primacy of achieving the realization of the right to development as well as moral human rights issues such as the eradication of poverty and underdevelopment."
South Africa has long been known for its commitment to human rights and its leadership in the fight against apartheid. However, its foreign policy continues to be viewed as ambiguous and nonresponsive to developments in African affecting the growth of the continent.
In 2021, President Ramaphosa — as chair of the SADC Organ Troika — committed to a national political dialogue in Eswatini to resolve the political killings in that country. However, the South African government has never followed up or called on the Eswatini government to adhere to its commitment, even as renowned human rights lawyer Thulani Maseko was mercilessly assassinated in January 2023. At the very least, this has not been seen publicly, which would be comforting to those political activists and citizens constantly living in fear in Eswatini.
On May 29, the president of Uganda enacted the draconian Anti-Homosexuality Act. The new law is a throwback to colonization, where religious fanatism was the basis for the persecution and killing of many Africans. While Africa seems to take the posture of "fighting against imperialism," it is saddening that this law is the brainchild of American zealots funding hate across Africa, whether it is in Uganda, Ghana, Kenya, Malawi or Namibia. These zealots, the Fellowship Foundation and many others, are well coordinated in their attacks on the judiciary and the African human rights framework, backed by the 75-year-old Universal Declaration of Human Rights.  
In an era where Africa is seen to be taking a stance against imperialism, I shudder to contemplate that hate may be the only imperialist agenda Africa is not actively standing up against. We know the history of petty offences like homelessness and loitering, sedition laws, and anti-LGBTI laws. These are remnants of colonization to keep Africa inferior and the colonial masters superior. Today, the hate continues through repressive and backwards sentiment being paraded as religious values. Uganda's anti-homosexuality law criminalizes what it calls "aggravated homosexuality" with the death penalty. It would be hard to imagine what "aggravated homosexuality" even means. 
This is another opportunity where South Africa's posture and foreign policy must be spotlighted. With the growing conversation about the ICC arrest warrant of President Putin, South Africa has reiterated its foreign policy as non-alignment and non-interference.
However, when the question of human rights and democracy is at play, all must take a stand. This law has been widely criticized by human rights organizations and the international community for violating the rights of LGBTIQ+ individuals and hindering the fight against HIV. It further impedes what Minister Pandor called the "balanced agenda of the HRC," which speaks to sustainable development within the human rights framework. 
It should be worrying if South Africa continues to maintain a policy of non-alignment and non-interference in the face of the new law in Uganda. While this policy may have its merits, it raises questions about South Africa's commitment to human rights and its role as a leader in Africa. A foreign policy that neglects the promotion of human rights and democratic principles is hypocritical. On the one hand, South Africa is seen as a leader in promoting LGBTIQ+ rights and has one of the most progressive constitutions in the world regarding protecting the rights of LGBTIQ+ individuals. However, on the other hand, it has failed to take a strong stance against Uganda's anti-homosexuality law, which is a clear violation of human rights.
By maintaining this policy, South Africa is essentially condoning Uganda's anti-homosexuality law and undermining the fight for human rights in Africa. This is particularly concerning given South Africa's leadership role in the African Union and its commitment to promoting human rights and democracy.
South Africa's foreign policy regarding Uganda's anti-homosexuality law raises questions about its commitment to non-alignment and human rights in Africa. While non-interference may have its merits, it should not come at the expense of human rights and the fight for equality and justice.
South Africa must take a stronger stance against Uganda's anti-homosexuality law and work towards promoting human rights and democracy in Africa.
Melusi Simelane is the Southern Africa Litigation Center's Civic Rights Program Manager.
For Israel's LGBTQ citizens, threats are no longer theoretical
Proposed judicial reforms could have wide-ranging impact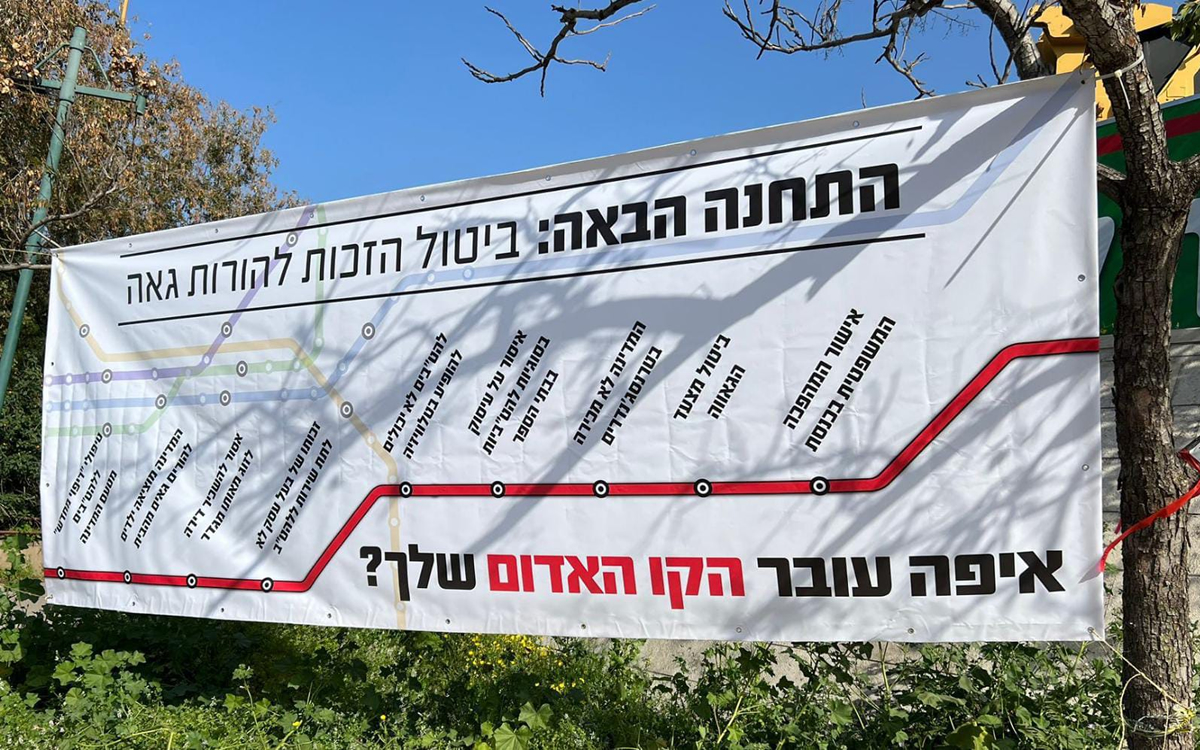 In 2023, millions are engaging in protests all around the world. People are making their voices heard in France, Mexico, Bangladesh, Hungary and Greece – just to name a few.
The specific events triggering civic action vary by location. But whether it's pension reforms, election concerns, human rights, or rank government incompetence, it's undeniable that the world is shaking. Among the common threads are an existential threat to democratic institutions.
At A Wider Bridge, we are closely connected to the manifestation of this international phenomenon in Israel.
Israelis from across the political spectrum are taking a stand for their democracy in an unprecedented manner. They have taken to the streets in historic numbers day after day, week after week, in patriotic displays of defiance. LGBTQ Israelis are on the front lines in a battle over legislation that most of them feel would dramatically undermine the independence of Israel's judiciary. The stakes are high. The Israeli Supreme Court has been a bastion for advancing LGBTQ equality.
With a different court, LGBTQ Israelis could see protections ended for male couples and single men who have children via surrogacy. Same-sex couples married overseas might lose recognition of their unions, and with that, benefits from health insurance to inheritance, not to mention the implications for parents where one partner is non-Israeli. Protections for students and trans Israelis could evaporate. But there is more than the court in play. A new generation of extremist politicians have gained true power — and the bully pulpit. The reverberations are being felt far and wide — and the threat they pose to LGBTQ Israelis is no longer theoretical.
The Aguda, the Association for LGBTQ Equality in Israel, just released its 2022 report on LGBTQphobia in Israel. The findings show that anti-LGBTQ hate has skyrocketed. It rose during an election cycle in which some extremist politicians railed against LGBTQ rights, and it skyrocketed after the early November election. It has affected almost every aspect of LGBTQ life in the country.
In total, there were 3,309 reports of LGBTQ abuse last year — an enormous increase, and double what was reported as recently as five years ago. Delving deeper into the data, the news gets even scarier: an eightfold increase in year-on-year discrimination reports involving services by businesses, a fivefold increase in LGBTQ abuse reports in the public sphere, a 53 percent increase in reports from trans individuals, and a sevenfold increase in LGBTQ abuse reports where the offending parties are public figures and in the media.
On top of that, fully 25 percent of these reports came in November and December — during the election campaign and immediately following the commencement of the new government.
Some have urged patience with Israel's new government and advocate a wait-and-see approach. They say nothing bad has happened yet. Sadly, they are wrong.
While these extremist politicians, now leading important government ministries, have yet to deliver fully on pledges to remove LGBTQ education from schools, groups working in that sector say it has become increasingly difficult to do programs they routinely offered in the past. They have yet to ban Pride parades, end hormone treatments and gender-affirming care for trans people, or provide financial support for organizations that provide conversion therapy. But all of these anti-LGBTQ policies are on the table. Unfortunately for LGBTQ Israelis, there is no safety in adopting a wait-and-see approach.
Recently, a group of right-wing youth harassed protesters carrying Pride flags in Tel Aviv. They threw rocks at a building at which a Pride flag was displayed. They even climbed a balcony to tear it down. They were caught in the act on video and later identified. But for weeks, no arrests have been made. In response, thousands of pro-LGBTQ Israelis protested in front of the police headquarters in Tel Aviv — a city justifiably celebrated for its LGBTQ-friendly environment and with one of the highest percentages of LGBTQ residents in the world. They were protesting police inaction, fully cognizant that the municipal police are controlled by the Israeli Ministry of National Security under Itamar Ben-Gvir, an open homophobe who ran for office on a far-right slate with a radical anti-LGBTQ platform.
Was the lack of police action a result of top-down pressure? We don't know. But we do know that the physical security of LGBTQ people is often dependent on the institutions that govern us.
We also know that we can never take our rights and our safety for granted. That's true whether one is LGBTQ in Tel Aviv, Black in Missouri, or Jewish on the streets of New York City, where antisemitic violence is on the rise.
The legislation Israelis are protesting is but one symptom of a global phenomenon to wrest power from institutions that have advanced the equality of marginalized groups — LGBTQ people, women, racial minorities, immigrants and others. It is not difficult to connect the dots from Jerusalem to Florida to certain eastern European countries, where democratic norms are under attack in general, as are the rights of LGBTQ people in particular.
So what do we do in the face of these challenges? First, we recognize the challenges as real, acute, and demanding immediate action.
Then we organize. We protest. We don't allow ourselves to be gaslighted by those who say all is well, when clearly it is not. All one has to do to appreciate the threats to LGBTQ people in Israel is to speak with a few LGBTQ Israelis.
Accordingly, A Wider Bridge has dramatically increased our support of LGBTQ groups through additional public advocacy and an emergency campaign to fund their pro-democracy work and meet needs for increased social services. Next month, we will travel to Israel to stand with our LGBTQ family. We will march with them at the Jerusalem March for Pride and Tolerance and host an English livestream to the world.
We continue to be inspired by Israel's democracy movement, where the LGBTQ flag has become as common a sight in the streets as the Israeli flag itself. We will stand with them today — and every day — to protect Israel's democratic and pluralistic character in the face of this emergency.
Ethan Felson is the executive director of A Wider Bridge.
The day Penny Mordaunt became gay culture
Former Tory prime minister candidate stole show at King Charles III's coronation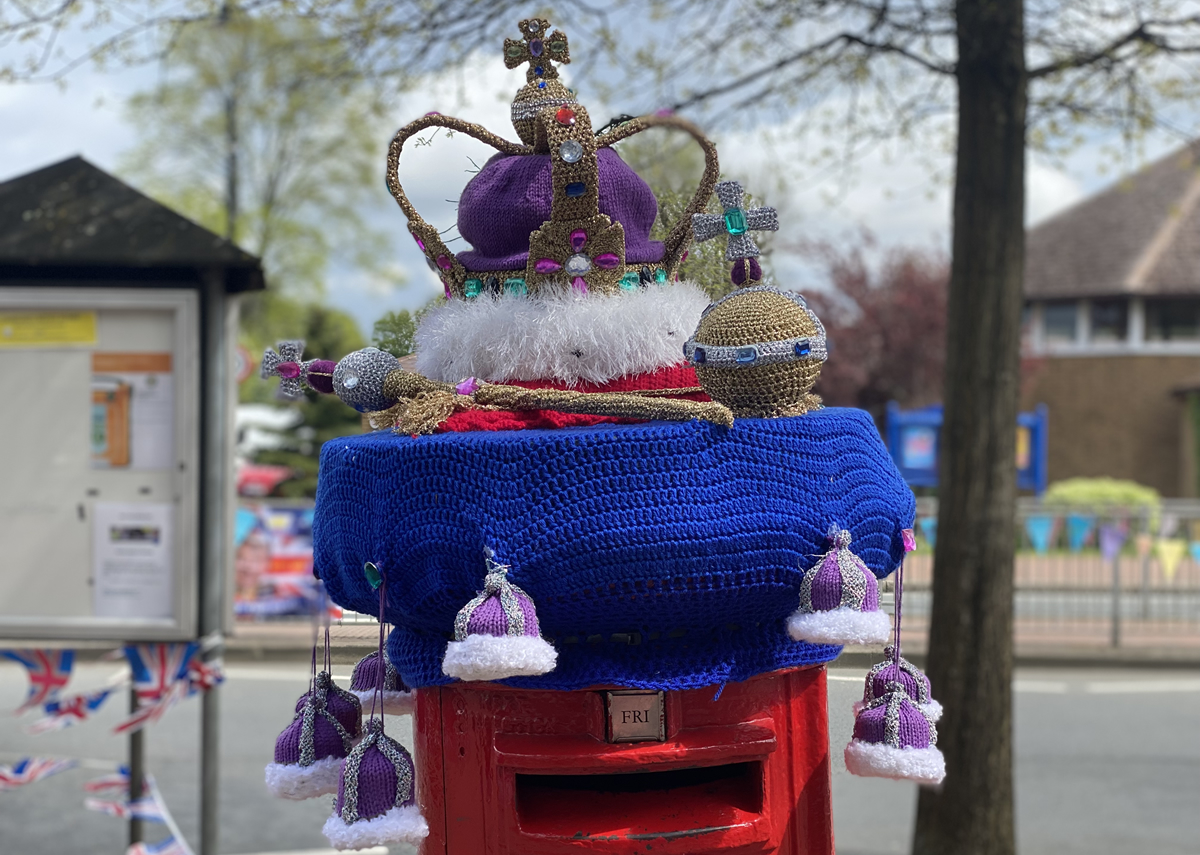 "Can we all agree that Penny Mordaunt is gay culture today?" The declaration was made in a crowded Soho bar, made slightly less gay by the revelers from the coronation that had taken place an hour earlier. By Sunday the former Tory candidate for the premiership had become the Pippa Middleton of the day, completely ignoring that our new king had been crowned.
The epitome of Britishness.
When I told my friends in the States that I would be crossing the pond and finally heading back to Blighty they were rather excited. But when I said it was for the coronation some faces changed, "Why would you celebrate that man after what he did to Meghan?"
"Wait, are you actually going to the service?" Their eyes studied me, did they have a secret Lord in their midst?
The truth of the matter was that I just wanted to be home in South London for this event. Sure, I'd be swapping one sofa for another, and instead of the dog napping it would be my father, but CNN aren't a patch on the Beeb during big events. Plus, I'd have my mum's running commentary on the most obscure of guests, giving Cherie Blair short shrift.
The British just have this special way of doing things, a result of both loving some pomp and circumstance but also being slightly embarrassed about making a fuss. I think that's why we invented bunting.
I had barely been in the country for a couple of hours when I found myself sitting with mum, supervising dad as he filled the back garden with Union Jacks. My husband had succumbed to the jet lag that I was staving off with copious cups of tea.
"Dearest," my father called out to my mum, "would it be bad to use the flags from the jubilee?"
"Just put them up the top, no one will see," replied mother before returning to putting the world to rights.
"And what about the ones from the last Olympics?"
"Just shove them in with the pansies." You honestly can't get more British than that.
My own experience of the coronation, or cor-re-nashe as the locals "huns" have christened it, will be very biased towards the royals. My parents' home is in the southernmost point of London, a deliciously rural village that celebrates every big event with street fairs and a special hat for the red post box knitted by the Cupcakes, a local women's group.
On Friday we dared to leave the village and head into the local town. The entire bus journey we could see the school children wearing paper crowns, but the coronation barely got mentioned by our friends that evening. Any grumbles were soothed with the reminder of an extra day off but its intended use as a day of service will no doubt be sidelined in favor of a day of recovery.
The British really don't need an excuse to drink, though it probably hasn't helped that many have predicted we'll be doing this again very shortly.
King Charles' reign was never meant to be as illustrious as his mother's, but he's in danger of beating her record of 16 prime ministers. He's kept things as unoffensive as possible, though Harry may disagree with that. The most controversial decision so far has been choosing quiche as the celebratory dish, a far cry from the British staple that is coronation chicken.
"I'm just not sure about the broad bean element," muttered mother as she opened up the Quiche Lorraine.
And there we have it, because even though this is all about welcoming in a new era the coronation is also about reminding ourselves of the traditions that make us British.
Don't try anything new.
As Saturday's coverage made way for a news report on the event we just watched, my mum recomposed herself, having gotten a little emotional as Charles had his quiet chat with God. The screen filled with the Republican protests in Trafalgar Square.
"Oh, for God's sake," said mother with disdain, "if they want a republic so much then why don't they just bugger off to France?"
And I think that just about sums it all up.
Maximilian Sycamore is a D.C.-based media producer who is originally from London. The opinions expressed in this op-ed are entirely his own.