District judge won't stay Utah same-sex marriages: report
Despite efforts from state officials, gay nuptials will continue in Beehive State
Despite a request from state officials, a federal judge on Monday refused to institute a stay on his surprise ruling last week instituting marriage equality in Utah, according to a local news outlet.
Fox 13 reported Monday U.S. District Judge Robert Shelby, an Obama appointee, declined to issue a stay following a hearing in his court, where attorneys for same-sex couples and the state made their case on the issue.
BREAKING NEWS: Motion DENIED! Same-sex marriages continue in #Utah. @fox13now #Amendment3 #utpol

— Ben Winslow (@BenWinslow) December 23, 2013
The order means that same-sex marriages can continue throughout Utah for the time being. As of Friday, more than 100 same-sex couples married in Salt Lake City alone, and others camped outside the doors of the clerk's office Sunday night in anticipation of marrying the next day. However, at least five counties — Box Elder, Cache, Emery, Utah and Sanpete — are reportedly not issuing marriage licenses.
However, there is the possibility the U.S. Tenth Circuit Court of Appeals, where the ruling is expected to be appealed, could institute a stay as it considers the ruling. The Tenth Circuit has twice denied requests for an emergency stay from state officials, once Sunday and again after state officials refiled on Monday.
However, the court allowed them the opportunity to refile at a later time. State officials made their request on Monday.
State officials — Gov. Gary Herbert and Acting Attorney General Brian Tarbet — had requested a stay on the basis that there's no precedent for marriage equality in the Tenth Circuit and same-sex couples would suffer harm if their marriages were deemed invalid at a later time. Attorneys for same-sex couples, however, said the real harm is prohibiting from same-sex couples from marrying when the laws barring them marriage have been ruled unconstitutional.
In related news, Herbert said he'll announce his new pick on Monday for the state's attorney general, who'll continue the case going forward.
Bowser: No credible threats to D.C. Pride events
Mayor spoke with the Blade after flag-raising ceremony at the Wilson Building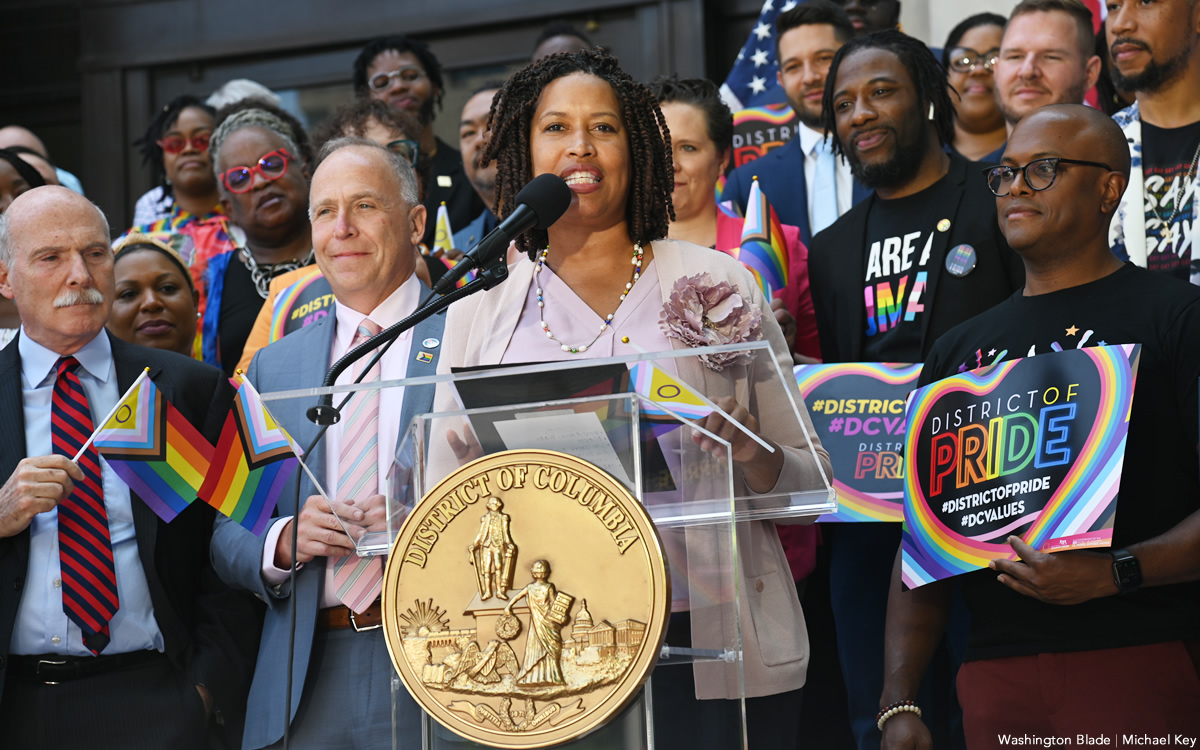 D.C. Mayor Muriel Bowser on Thursday said authorities have not received any credible threats to upcoming Pride events.
"We don't have any to report," she told the Washington Blade.
"MPD is constantly working with all of our agencies to make sure we have safe special events and we're going to keep going with our planning, like we do every year," added Bowser. "There's always a scan for any threats to the District."
Bowser spoke with the Blade after she joined D.C. Council Chair Phil Mendelson, Council members Anita Bonds, Charles Allen, Kenyon McDuffie and Zachary Parker, D.C. Attorney General Brian Schwalb, D.C. Mayor's LGBTQ Affairs Office Director Japer Bowles and other officials and activists in raising the Progress Pride flag in front of the Wilson Building.
The Blade last month reported D.C. police are investigating a bomb threat a Twitter user made against the annual District Pride concert that will take place at the Lincoln Theater on June 29. Bowles in a May 19 statement said his office reported the tweet, but further stressed that "no credible threat at this time has been made."
Moore issues Pride month proclamation
Governor on May 3 signed Trans Health Equity Act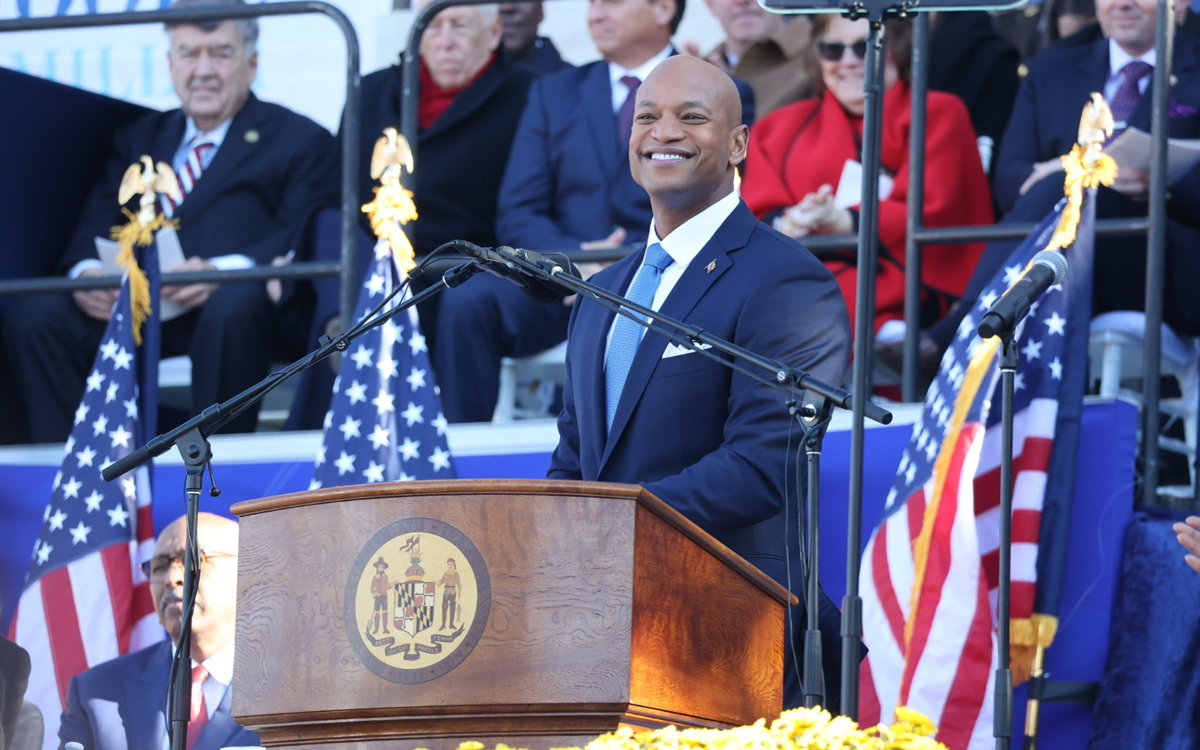 Maryland Gov. Wes Moore on Thursday proclaimed June as Pride month in recognition of "the contributions, resilience, courage and joy of LGBTQIA+ Marylanders," according to a press release.
"In Maryland, we lead with love and inclusion. I want everyone in our LGBTQIA+ community to know that they deserve to be seen for who they are, and our administration will stand with them in the fight for equality and equity," Moore said. "We need to elevate the stories, embrace the courage, and celebrate the humanity of our LGBTQIA+ community — and as long as I am governor, we will take the steps forward to protect and celebrate all Marylanders."
Moore on March 31 became the first governor in Maryland history to recognize the Transgender Day of Visibility and last month he signed into law the Trans Health Equity Act into law, which requires Maryland Medicaid to provide coverage for gender-affirming care beginning next year.
"This month is a celebration of the beauty and uniqueness of the queer community, but it's also a time to reaffirm our commitment to uplifting LGBTQIA+ Marylanders and continuing to fight against hatred, discrimination, and bigotry," Lt. Gov. Aruna Miller said in the same press release that Moore's office released. "LGBTQIA+ Marylanders deserve to be who they are, to live their pride — without fear or having to hide. This administration will always stand alongside and protect the rights of all Marylanders."
Biden's Pride month proclamation: 'Our nation faces another inflection point'
States across the country have passed anti-LGBTQ laws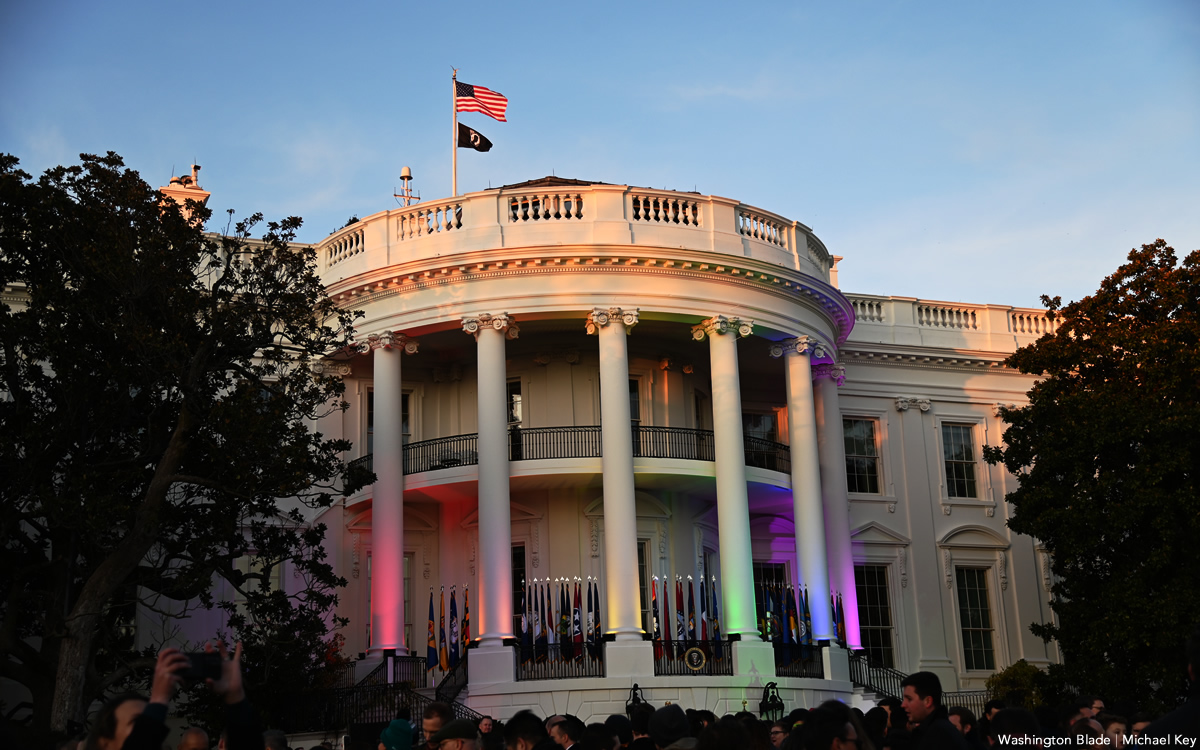 Just as the 1969 Stonewall riots marked a transformational time for LGBTQ civil rights in America, the country now faces another critical inflection point, President Joe Biden said in the White House's proclamation Wednesday honoring Pride month.
This moment is precipitated by the wave of hateful anti-LGBTQ legislation moving through state and local legislatures across the country and amid the escalating violence and threats of violence against the community, the statement notes:
"In 2023 alone, state and local legislatures have already introduced over 600 hateful laws targeting the LGBTQI+ community. Books about LGBTQI+ people are being banned from libraries. Transgender youth in over a dozen states have had their medically necessary health care banned. Homophobic and transphobic vitriol spewed online has spilled over into real life, as armed hate groups intimidate people at Pride marches and drag performances, and threaten doctors' offices and children's hospitals that offer care to the LGBTQI+ community. Our hearts are heavy with grief for the loved ones we have lost to anti-LGBTQI+ violence."
Biden drew parallels between the "LGBTQI+ protestors" who "bravely stood their ground" against the law enforcement dispatched to arrest them more than 50 years ago and the youth organizers leading walkouts in response to discriminatory education laws, along with the "young people and their parents [who] are demonstrating unimaginable courage by testifying in state capitols in defense of their basic rights."
The statement reaffirms the Biden-Harris administration's commitment to standing "proudly with the LGBTQI+ community in the enduring struggle for freedom, justice and equality," chronicling some of the major steps the administration has taken on this front.
Biden highlighted his issuance, on his first day in office, of an executive order prohibiting anti-LGBTQ discrimination, along with his signage last year of the Respect for Marriage Act, which codified protects for the rights of same-sex couples that might otherwise be jeopardized by the U.S. Supreme Court's conservative supermajority.
The statement then noted the administration's moves to protect LGBTQ youth by ordering federal agencies to: Combat conversion therapy, "end the crisis of homelessness among LGBTQI+ youth and adults," and address anti-LGBTQ discrimination in foster care.
Meanwhile, Biden said, the Justice Department is fighting against discriminatory laws targeting transgender youth, while the U.S. Departments of Education and Health and Human Services have drafted rules that would better protect anti-LGBTQ discrimination "in healthcare, at school and in sports" and the White House is developing ways to combat online harassment and abuse that "disproportionately target LGBTQ people."
Finally, the White House noted: Its rollout last year of the Suicide and Crisis Lifeline for LGBTQ youth, who can now reach specially trained counselors by dialing 988 and then three; the administration's appointment of historic numbers of LGBTQ appointees at all levels of the federal government; and its repeal of bans preventing trans people from serving in the U.S. Armed Forces.
From passing federal nondiscrimination protections for LGBTQ Americans via the Equality Act to addressing "the crisis of violence against transgender women and girls of color," Biden acknowledged the work that lies ahead.
"This month and every month," his proclamation concludes, "let us celebrate the pride that powers the movement for LGBTQI+ rights and commit to doing our part to help realize the promise of America, for all Americans."