Queery: Brandon Montgomery
The Department of Homeland Security Pride president answers 20 gay questions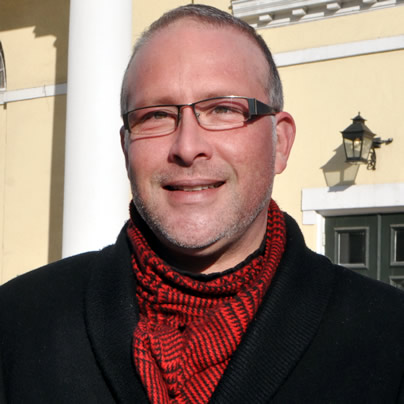 The Pride group within the Department of Homeland Security may sound big — it has about 500 members — but Brandon Montgomery, its president, says it's really not when you consider that the department employs about 250,000 people.
"Just like in the military, there's a lot of stigma people have to overcome," Montgomery says. "I think giving people in the federal law enforcement world a sense of belonging is paramount. … Every employer that can offer that kind of support should do so."
Montgomery has been with the DHS a little over seven years and has served in several departments. Now he's a public affairs officer and liaison for film, TV and multimedia producers who need information on the department. The 47-year-old San Antonio native moved to Washington about 10 years ago when his ex-wife was pursuing a doctoral degree and got transferred.
Married 19 years, he divorced in 2010 and later started a relationship with his current partner, Stevan Johnson. They have joint custody of his two daughters, Katherine and Claire (14 and 8 respectively), and live together in Silver Spring.
Montgomery enjoys Broadway, museums, reading, movies and cooking in his free time.
How long have you been out and who was the hardest person to tell?
About five years. The hardest person to tell was my wife. The second hardest were my kids who were pretty young at the time, though in the end they were the quickest to accept and adapt to it.
Who's your LGBT hero?
I admire the unsung heroes who stand up for what they believe, battle bullying and discrimination and show the "rest of the world" that being is gay is normal. But if I have to pick someone, it would be Harvey Milk.
What's Washington's best nightspot, past or present? 
I'm old. Best nightspot to me is home with friends and Stevan dishing dirt but I really enjoy the Green Lantern — hot men, not boys and all very friendly. It's what I imagine the gay "Cheers" would be like.
Describe your dream wedding.
Well, I had the big fancy formal one in my previous life. But, if I were to marry again, my dream wedding would include Stevan and me on a beach, with my children, friends, family, lots of laughter, dancing and Champagne.
What non-LGBT issue are you most passionate about?
Equality. Gay or not. I think it is the basis for anything that gets me all riled up.
What historical outcome would you change?
That's a toss-up between the "hanging chad" in Nov. 2000 and the assassination of Lincoln. Both were horrific.
What's been the most memorable pop culture moment of your lifetime?
Wow, I've had so many — meeting Adam Levine at a Super Bowl party where he performed and meeting and chatting with Prince, at a Grammys after party. Watching the New York City premiere of "The King's Speech" with my Academy Award-winning producer and friend and chatting and being caddy with Leslie Jordan.
On what do you insist?
Be honest. Be bold. Be compassionate.
What was your last Facebook post or Tweet?
Photo of snow in backyard: "Peaceful day of constant snow. Looking out bedroom window. Expect 7" when done. As a gay man … that's pretty much average … of snow for one day."
If your life were a book, what would the title be?
"Me Talk Pretty One Day"
If science discovered a way to change sexual orientation, what would you do?
Why change perfection, just because you can?
What do you believe in beyond the physical world? 
Well, I'm Episcopalian. Catholic-lite.
What's your advice for LGBT movement leaders?
Be honest. Be bold. Be compassionate.
What would you walk across hot coals for?
My children. And to sing and dish with Kristin Chenoweth
What LGBT stereotype annoys you most?
"Straight acting" — that's ridiculous. Really, what does that mean?
What's your favorite LGBT movie?
"A Single Man." However the one that most impacted me emotionally wasn't a movie, but the play "The Normal Heart."
What's the most overrated social custom?
Thank you notes.
What trophy or prize do you most covet?
The ring Stevan gave me. It's funny, we had the girls in the car and singing like fools to "Single Lady," and he put a ring on it. Awe…
What do you wish you'd known at 18?
That life would be good being gay. Life would be tough being gay or playing straight. In the end it doesn't matter, life is tough but make the best of it.
Why Washington?
It's an incredible city filled with history, culture and inspiring leaders creating social and world change right in your midst. Not to mention the gays are beautiful and it's an easy gateway to the Caribbean and Europe!
City inspection codes: How easy is it to fail?
Be sure to check ventilation, smoke detectors, and more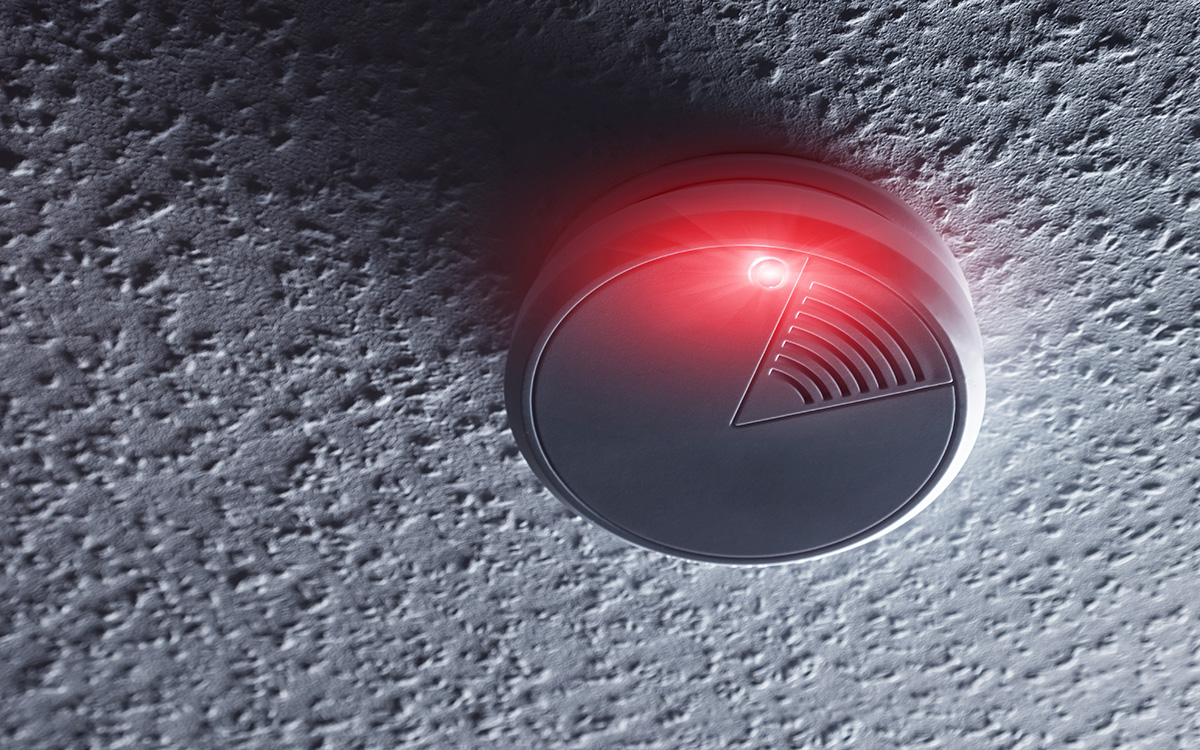 In the District of Columbia, rental properties are required to meet certain health and safety standards. These standards are set by the District's Department of Consumer and Regulatory Affairs (DCRA).
If you own a rental property in the District of Columbia, you may be required to have your property inspected by the DCRA to ensure that it meets these standards. The inspection process typically involves a DCRA inspector visiting the property and checking for any hazards or code violations.
It's important to make sure that your property is in good condition and meets the District's health and safety standards, as failing a rental property inspection can have serious consequences. If your property fails the inspection, you may be required to make repairs or upgrades in order to bring it into compliance. If you are unable to do so, you may be forced to stop renting out the property until the necessary repairs are made.
Overall, the likelihood of failing a rental property inspection in the District of Columbia will depend on the condition of your property and whether it meets the applicable health and safety standards. To minimize the risk of failing an inspection, it's important to keep your property well maintained and address any potential hazards or code violations as soon as possible.
In the District of Columbia, landlords are responsible for maintaining their rental properties in a safe and habitable condition. If a rental property is not in compliance with the city's health and safety standards, the landlord may be cited for code violations.
Some common code violations that landlords in the District of Columbia may be cited for include:
• Lack of adequate heating or ventilation: Landlords are required to provide sufficient heating and ventilation systems to ensure the health and safety of their tenants.
• Electrical or plumbing issues: Landlords are responsible for ensuring that their properties have functional electrical and plumbing systems. All plumbing fixtures must be properly sealed, in other words, no holes in the walls. All water heaters require pressure relief valves
Structural issues: Landlords must maintain their properties in a safe and structurally sound condition.
Pest infestations: Landlords are required to address and eliminate pest infestations in their rental properties.
Lack of smoke detectors: Landlords are required to install and maintain smoke detectors in their rental properties. Detectors must be placed 36" from ceiling fan blades and away from the path of the HVAC registers.
Proper locks: All exit and security gate locks must be easy to operate and must not require a key to exit.
It's important for landlords in the District of Columbia to be aware of these and other code violations and take steps to ensure that their properties are in compliance with the city's health and safety requirements.
Scott Bloom is senior property manager and owner, Columbia Property Management. For more information and resources, go to www.ColumbiaPM.com.
Canino Dog Boutique offers healthful food, accessories
Cati Sesana opens new store on Belmont Street in Northwest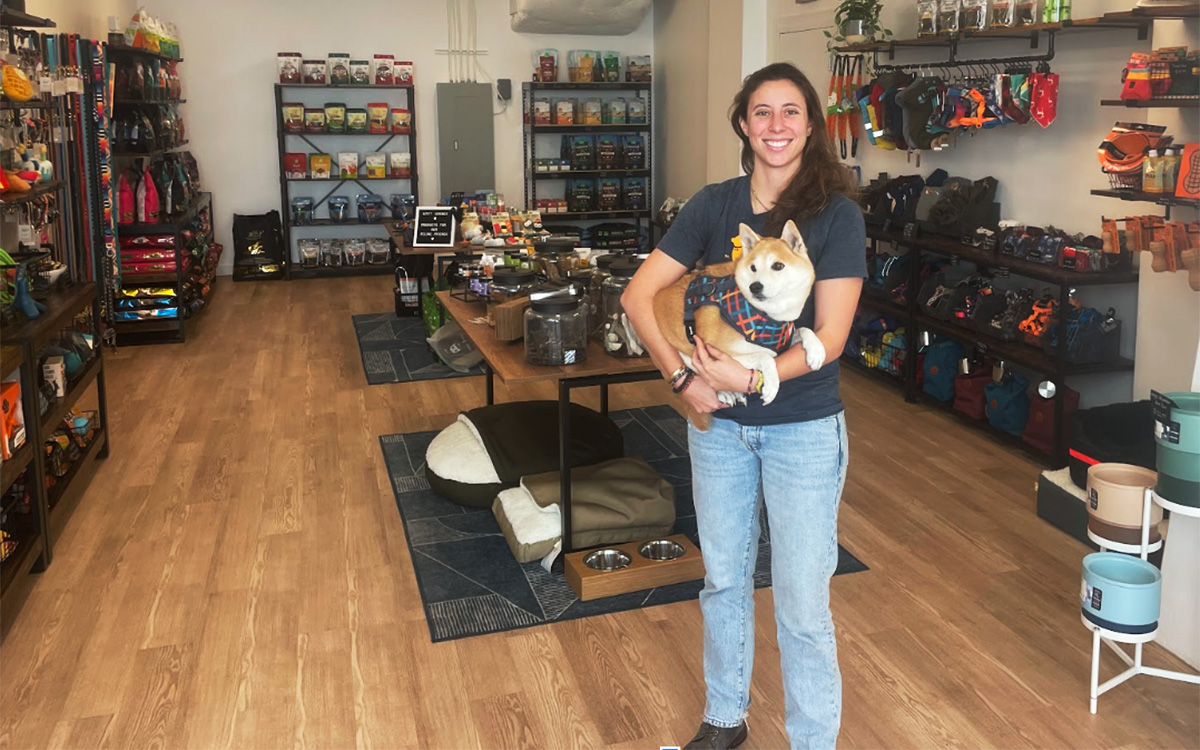 Cati Sesana was sitting at home trying to help her mom find a local shop in D.C. that would have a cute sweater for her dog but couldn't find much outside of the big-box stores. Last month, she opened Canino Dog Boutique to solve the problem.
"I was like 'Let me do some research,' there are shops like this in New York but I don't know of one in D.C.," she said.
However, Sesana had a long journey from researching the pet boutique business to her opening day. Sesana played water polo at George Washington University and majored in music, so she didn't know much about starting a business.
One of her first tasks was figuring out what she was going to sell.
"Initially I was just going to do accessories or apparel and not treats or food," she said. "But I got really deep into pet nutrition and what's going to make your dog live the longest."
She recalled the initial trouble she had with finding food for her dog, Aiko and wanted to eliminate that worry for her customers.
"I only carry two dog food brands, so I kind of get rid of that overwhelming decision-making that's like, 'What do I do? What's right for my dog?' so I only carry brands I know and trust," she said.
As for her apparel and accessories, she only sells products from small and local shops that don't have distribution in major retailers. One of the local shops Sesana purchases from told her that she was their first retailer and that since then, business has improved.
"By shopping here, you're helping other small businesses and it all kind of domino effects," Sesana said.
As a first-time business owner herself, Sesana knows all about the obstacles of trying to get a small business off the ground.
"The biggest challenge was finding a landlord that would give me an opportunity," she said.
Sesana visited spaces in a lot of high foot-traffic shopping areas, like Georgetown and met plenty of landlords who loved her concept but didn't want a first-time business owner.
"I think the pandemic scared landlords from giving smaller businesses a chance, because so many closed," she said. "But then the personality of a neighborhood kind of disintegrates a lot. … Why would I come to 14th Street when I can shop from Lululemon online?"
Finally, Sesana was given a chance for a space just off of 14th Street on Belmont Street. Conveniently located next to Streets Market and across the street from Doozydog! Club.
On Nov. 6 she opened her doors and has worked every day since then. The store is open Monday through Friday, from 10:30 a.m.-2:30 p.m., 4-7 p.m. and on weekend 10:30 a.m. – 4 p.m. Sesana is currently the only employee. 
"I am the company graphic designer, customer service, and dog walker!" she said, motioning to her dog lying in his doggie bed.
After Sesana closes the store, she is out into the night playing the drums in a band.
She says that being a musician has given her the right mentality to get through the long days at her boutique.
"Slow days are tough, but I can zoom out and see the bigger picture," she said.
Canino Dog Boutique is located at 1409 Belmont St NW, Washington, DC 20009
Top tax benefits of homeownership
Mortgage interest, property tax deductions, and more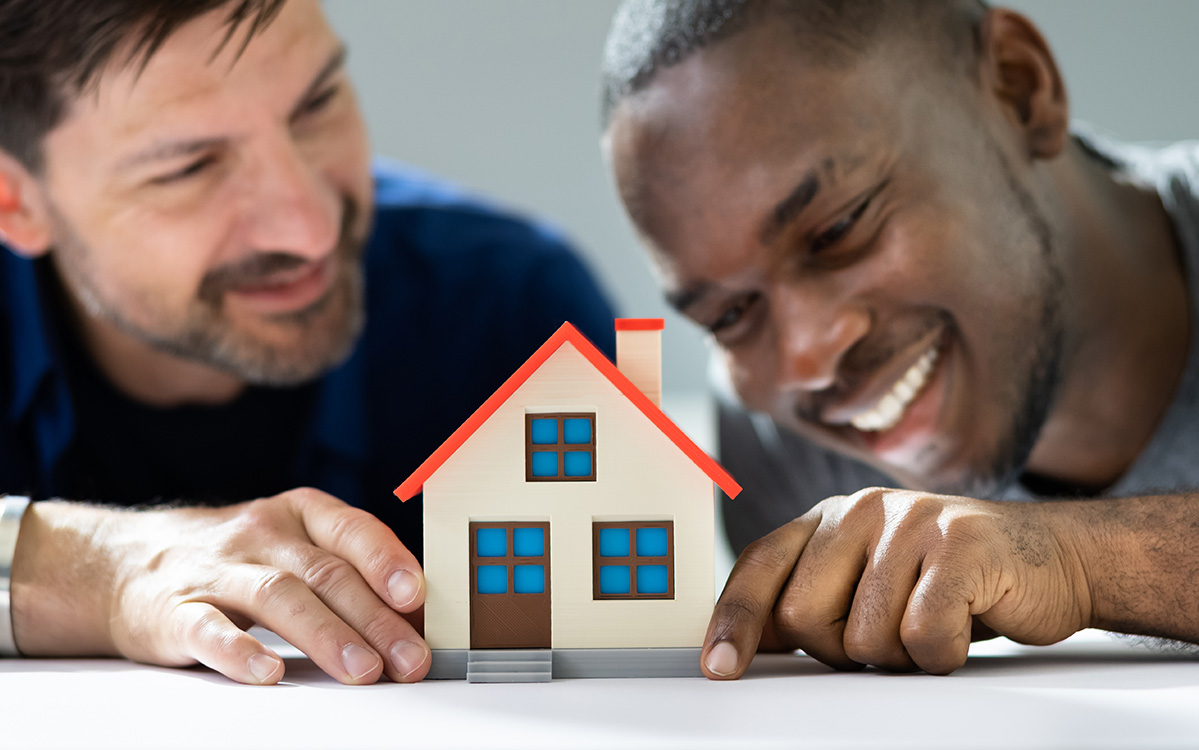 As we are closing out 2023 and getting ready to start 2024, now is a good time to review what tax benefits most homeowners are getting. There are several categories that you can look at to see if you will benefit from being a homeowner. According to RocketMortgage.com, here are some of them:
Mortgage interest. Most newer homeowners are paying more on the interest in their monthly mortgage payment than on the principal, so this could be a big tax benefit.
Home equity loan interest – HELOC (home equity line of credit) loans are like a 2nd mortgage on your home. Many homeowners can use it to make upgrades to their house and interest on these loans is deductible if you used it for that purpose.
Discount points – for those of you that purchased in the last year or so these may apply, as these are the price paid to lower an interest rate on a loan.
Property taxes – depending on where you live, your state and local property taxes may be a big source of tax deductions for you.
Necessary home improvements – even if you did not use a HELOC to improve your home, some of your expenses in this category may be deductible.
Home office expenses – as more and more people are working from home, this should not go unexamined in your search to find tax deductions.
Capital Gains – a capital gain is the difference between the value of a home when you sold it versus when you borrowed it. So, if you sold your home for a significant profit and did not roll over those gains into a new property within a short period of selling the old property, then ask your tax professional up to which amount of these profits are not taxable.
We asked Tina Del Casale ([email protected]), a DMV-area lender with Sandy Spring Bank, what she thought about the tax benefits of homeownership, and here is her answer:
"Most homeowners wish they knew sooner that most every major home improvement can reduce your future capital gains when you are ready to sell your home. While the deduction for a single person is $250,000, and for married couples is $500,000, the DMV has seen property appreciation that outpaces those numbers. So keep ALL your receipts for replacement items like your HVAC, windows, doors, roof, major landscaping and updating bathrooms and kitchens. You will thank me later! Of course most importantly consult a tax adviser for up-to-date information!"
Please don't hesitate to reach out to either of us if you have more questions and happy holidays! Let's get you home for the holidays.
Joseph Hudson is a Realtor with the Rutstein Group of Compass. Reach him at 703-587-0597 or [email protected].