White House: anti-LGBT language in defense bill 'ridiculous'
But White House stops short of threatening a veto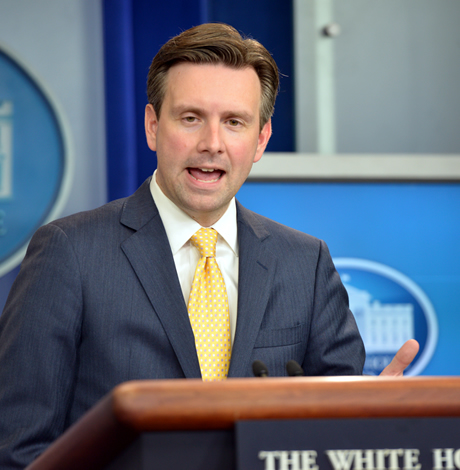 Amid concerns about the possibility of anti-LGBT language in major defense legislation coming to President Obama's desk, the White House has condemned the provision as "ridiculous," but stopped short of saying the provision alone is enough to trigger a veto.
White House Press Secretary Josh Earnest said he's "not prepared to single out particular elements" of the fiscal year 2017 defense authorization bill as worthy of vetoing the entire measure.
But Earnest but said inclusion of the language, which would undermine President Obama's executive order barring anti-LGBT discrimination among federal contractors, in the House bill is "absolutely one of the reasons" Obama would veto the bill in the unlikely event Congress submitted that version of the legislation.
"And the prospect that Republicans would hold hostage funding for our national security unless the president makes it easier for companies to discriminate against gay people is ridiculous, but unfortunately consistent with the pattern of behavior we've seen from Republicans in Congress over the past several years," Earnest added. "So, the president does feel strongly about this, but I'm not prepared to single out specific provisions."
The House version of the defense authorization bill contains language Rep. Steve Russell (R-Okla.) inserted in committee markup that would allow religiously affiliated federal contractors to discriminate against LGBT workers, undermining Obama's 2014 executive order against anti-LGBT discrimination. The Senate version of the bill contains no such provisions.
The lack of definition for "religious corporation" in the provision could allow courts to construe the term broadly to mean any federal contractor — not just religious organizations — in the aftermath of the U.S. Supreme Court's 2014 decision in the Hobby Lobby case.
As lawmakers in conference committee are busy hammering out the two versions of the legislation to produce a final bill to send to Obama, Democrats led by Sen. Richard Blumenthal (D-Conn.) are sounding the alarm. The conference committee is expected to produce a final report after Election Day.
Earnest said Obama's views about the provision "have been communicated very clearly to Democrats and Republicans on Capitol Hill."
"I don't have any meetings to read out to you, but there's no mistaking the president's strong opinion on the issue," Earnest said.
Asked how confident he is Republicans would submit to Obama a defense bill free of the language, Earnest demurred, but again condemned the provision.
"I'm not in the business of predicting future congressional actions," Earnest said. "We'll see what they do. It certainly is their responsibility to move that kind of legislation along, but they shouldn't use the need to pass that kind of legislation to try to jam through controversial provisions that, for example, make it easier to discriminate against gay people. That's not the right thing to do."
Earnest's comments are consistent with the White House Statement of Administration Policy on the House version of the defense bill, which cites the anti-LGBT language as well as other components, such as language inhibiting the removal of detainees from the facility at Guantanamo Bay, Cuba, as reasons Obama would veto the measure.
Earlier this week, Roll Call cited anonymous sources saying White House Chief of Staff Denis McDonough has personally reached out to key lawmakers on the issue and Obama is prepared to veto the fiscal 2017 defense policy bill over that language. The White House didn't immediately respond to a follow-up email asking about the difference between Roll Call's reporting and Earnest's public remarks.
A Democratic insider with knowledge of the negotiations, who spoke on condition of anonymity, said Earnest's comments and the reporting earlier this week aren't significantly different.
"In an ideal world, would he say this on its own would be enough? Sure," the insider said. "But the White House hardly says anything like that, so I think this is probably about the closest they could have come to saying it."
The insider said the White House has indeed communicated its view to other people behind the scenes and McDonough has been making phone calls to Capitol Hill, so "it's happening at the highest level, other than the president himself."
Avoiding a shutdown looks likely as House clears bipartisan spending bill
45-day continuing resolution passed 335-91.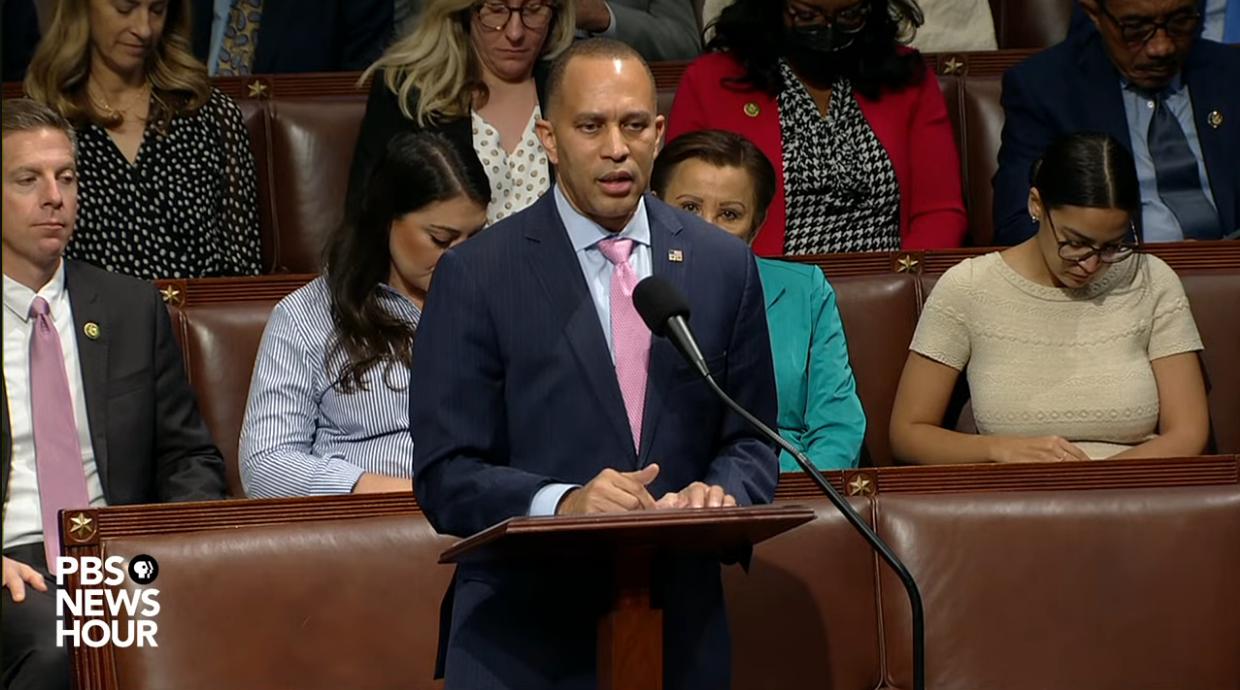 The U.S. House on Saturday approved a 45-day continuing resolution that, should the Senate approve the stopgap measure, as expected, will avert a government shutdown.
In a stunning turn of events, a coalition of Republicans and Democrats backed the proposal, H.R. 5860 advanced by House Speaker Kevin McCarthy (R-Calif.), which was passed with a vote of 335-91.
Ninety Republicans and one Democrat voted against the continuing resolution which, in addition to funding U.S. government agencies through mid-November, will provide billions in disaster relief .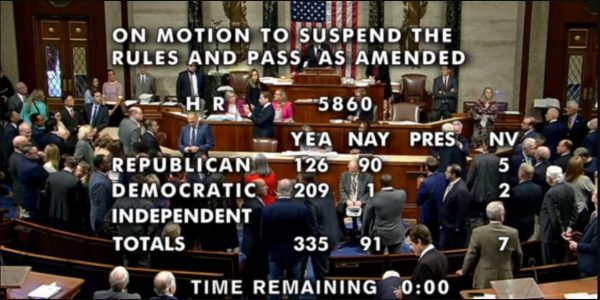 Democrats agreed to the bill even though it did not contain U.S. aid to Ukraine. Still, the most conservative members of McCarthy's caucus have warned they would replace their speaker if he cooperated with Democrats on a deal to avoid a shutdown.
In recent weeks, these members advanced far-right anti-LGBTQ amendments to spending packages that stood no chance of becoming law.
Eswatini government refuses to allow LGBTQ rights group to legally register
Supreme Court previously ruled in favor of Eswatini Sexual and Gender Minorities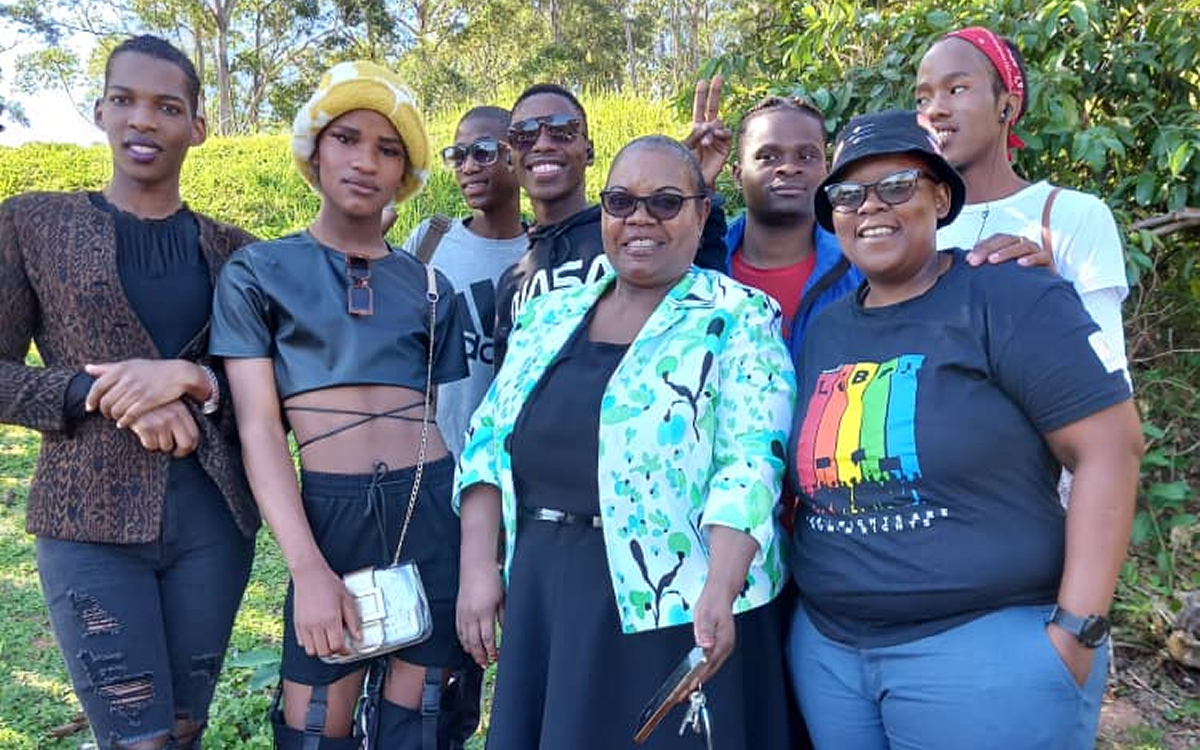 The Eswatini Commerce, Industry and Trade Ministry this week said it will not allow an LGBTQ rights group to register.
The country's Supreme Court in June ruled the government must allow Eswatini Sexual and Gender Minorities to register.
The Registrar of Companies in 2019 denied the group's request. Eswatini Sexual and Gender Minorities the following year petitioned the Supreme Court to hear their case. The Supreme Court initially ruled against the group, but it appealed the decision.
"[The] Minister of Commerce and Trade refuses to register ESGM citing the 'Roman Dutch Law,'" said Eswatini Sexual and Gender Minorities on Thursday in a tweet to its X account. "This was after the Supreme Court ruled unanimously that the refusal to register ESGM by the registrar was unconstitutional."
Virginia Beach high school students stage walkouts to support transgender rights
City's school board approved policy to out trans students to parents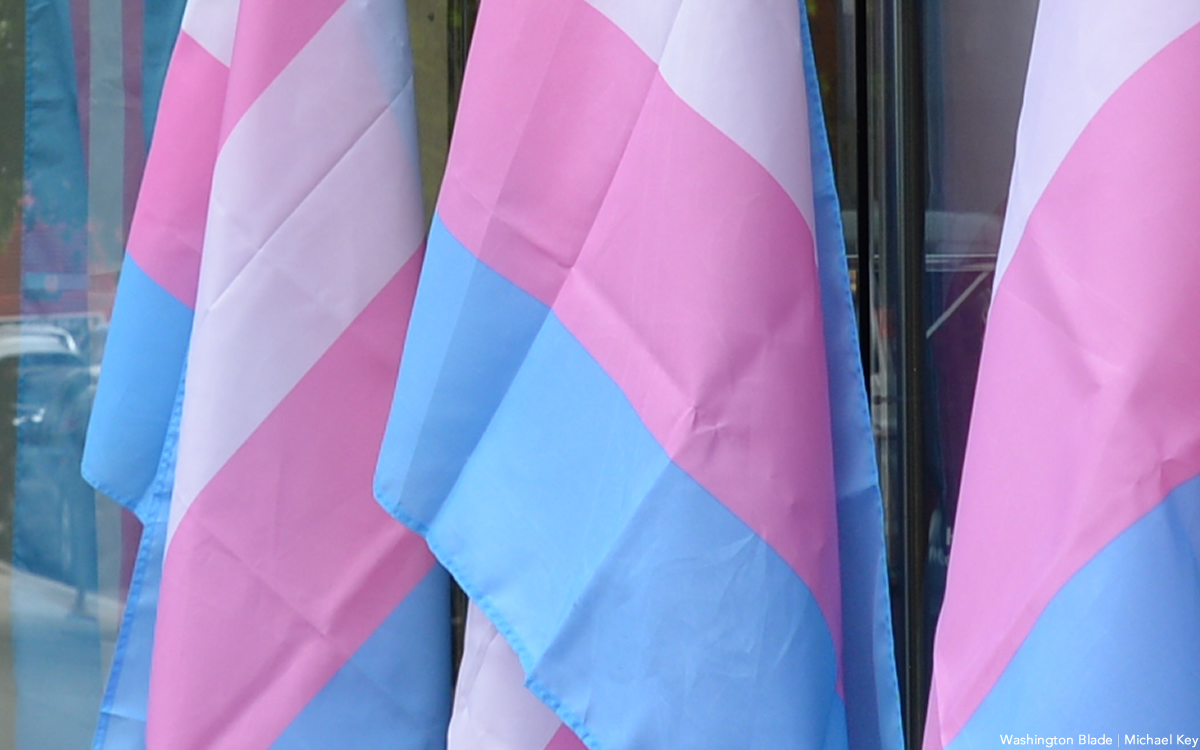 Students at five Virginia Beach high schools on Friday staged walkouts in support of transgender rights.
The walkout is in response to the Virginia Beach School Board approving policy 5-31, which the Pride Liberation Project says will require schools to out trans students to their parents.
Students have been organizing walkouts across the state since Republican Gov. Glenn Youngkin earlier this year announced new guidelines for trans and nonbinary students.
"Students like me aren't going to be able to talk to our teachers if we're constantly worried about our school officials calling home to forcibly out us," AJ, a trans Kellam High School Student, told the Pride Liberation Project.