December 22, 2017 at 5:06 pm EST | by Mark Lee
Crazy year puts chunks of coal in political stockings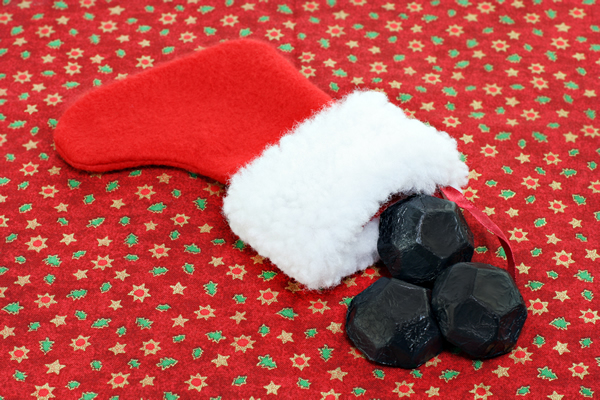 "I am at my wit's end trying to do business in this city. Every time we turn around there is another fee, tax, or 'progressive' move. … [T]here has to be a real understanding and not just lip service from our elected officials about the challenges that small, locally owned businesses face. … I've had it."
Those were the words from a respected lesbian retail business owner in D.C. in my inbox a year ago this week.
It foretold the perspective of small business owners across the country. While most LGBT voter tummies were still tied up in knots over Donald Trump's win, business owners – including gay entrepreneurs – welcomed regulatory rollback.
Six months later, both political parties remained disliked and disdained by most voters, as affinity and affiliation hit record lows. Hillary Clinton offered an indirect instruction regarding LGBT transition from renegade to acceptance and assimilation – a lesson also gleaned from the fate of former North Carolina Governor Pat McCrory.
Late this year, Republican and Democratic extremist politics produced a record-setting 61 percent of Americans desiring a third political party. The fight for chair of the Democratic National Committee only reinforced opinion.
D.C. legislators moved the city's primary date while failing to reform an election system barring nearly one-in-five registered voters from participating. This became more embarrassing when the D.C. Council moved toward adopting a campaign public finance scheme utilizing tax monies.
As evidence began to mount that a "too-high too-fast" $15 minimum wage yields net negative results for those most in need, momentum vaporized in the region and nationwide.
District politicians came to realize there is little they can do to affect the local cost of living and changing composition of residents. One way to mitigate those costs, however, is to encourage new market-rate housing that keeps pace with population growth – as proven in D.C.
Locally significant was that "always-tax-and-spend-more" special interest groups failed to postpone or halt tax cuts for District businesses and residents. Even that only reduced the local business tax rate from third-worst nationwide to still among the highest.
In a small measure of temporary relief for local enterprise, D.C. Council Chair Phil Mendelson instructed colleagues to postpone any new business burdens or mandates until 2019. District employers were still reeling from approval last December of a paid leave mandate to be financed by business tax rather than employee withholding as in the handful of states with such a law.
Although Mayor Bowser did not veto the paid leave bill but allowed it to become law without signing it, her concerns did prompt fiscally astute Council members to propose multiple revisions to the funding and administration of the law. District employers have taken comfort in the currently continuing re-evaluation for next-decade implementation. Bowser, meanwhile, appears headed toward an easy, perhaps uncontested, re-election.
There was continued growth in local hospitality establishments, primarily among bars during the past decade. The significance of the nighttime economy to the city's financial vitality and cultural vibrancy prompted a current proposal to establish a D.C. Office of Nightlife.
A stupefying effort by Dupont Circle NIMBYs to deny a neighborhood Safeway beer and wine sales was unsuccessful. Dacha Beer Garden's application for a new venue on 14th Street was approved, but with a surprising restriction on number of patrons while rejecting opponent regulatory objections. The gay co-owners have not indicated whether the occupancy limit will scuttle plans to construct a $3 million mostly-indoor venue on the now-vacant site, but last week they filed to increase the allowable number of guests. The D.C. Council quickly approved allowing dogs on bar and restaurant patios following public outcry over sudden agency prohibition.
Among the most read-and-discussed publication content were columns on "No Justice No Pride" attacks on the annual Pride celebration over business support the organizer of the first event in 1975 called a sign of progress.
Watch for more anti-business craziness in the coming year!
Mark Lee is a long-time entrepreneur and community business advocate. Follow on Twitter: @MarkLeeDC. Reach him at OurBusinessMatters@gmail.com.