May 6, 2019 at 8:41 pm EDT | by Michael K. Lavers
LGBTI marches in Cuba cancelled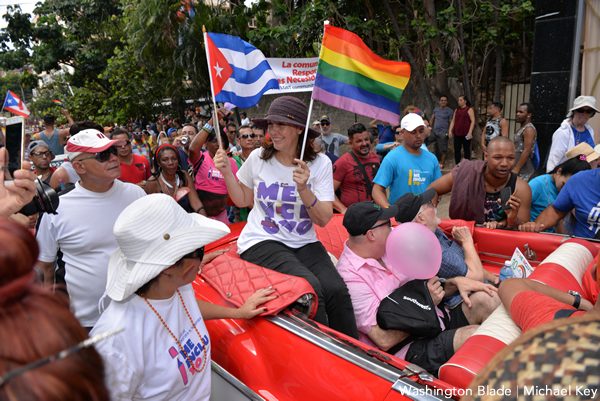 The organizer of Cuba's annual International Day Against Homophobia, Transphobia and Biphobia marches on Monday announced they have been cancelled.
The marches were to have taken place in Havana on May 11 and the city of Camagüey on May 17.
The National Center for Sexual Education, directed by Mariela Castro, the daughter of former Cuban President Raúl Castro who spearheads LGBTI issues on the island, in a statement it posted to its Facebook page said the "current uncertainty the country is experiencing" prompted the decision. The statement added the country's Ministry of Public Health that oversees CENESEX directed the events to be cancelled.
"The new tensions in the international and regional context directly and indirectly affect our country and have tangible and intangible impacts on the normal development of our daily life and on the implementation of the Cuban state's policies," it reads.
The announcement comes less than a week after Title III of the 1996 Helms-Burton Act — a law that allows Americans and Cubans who became U.S. citizens after the 1959 Cuban revolution that brought Mariela Castro's uncle, Fidel Castro, to power, to sue companies based in the U.S. and Europe who use confiscated property to do business in Cuba — took effect.
A U.S. embargo against Cuba has been in place since 1962.
President Trump last week threatened to impose a "full and complete embargo" and additional sanctions against Cuba over its continued support of Venezuelan President Nicolás Maduro. Trump made this threat, even though media reports indicate his company and four of his associates violated the existing embargo in 1998 and again in late 2012 or early 2013.
The White House has also said it plans to further restrict Americans from traveling and doing business in Cuba.
"Down with Yankee imperialism and its lackeys," wrote Mariela Castro in a Facebook post that coincided with May Day commemorations in Cuba. "Respect Cuba, Trump."
Mariela Castro and her supporters have used previous IDAHOBiT marches to highlight their opposition to U.S. policy towards Cuba. The statement that CENESEX released on Monday notes other IDAHOBiT events — including a gala at Havana's Karl Marx Theater during which Cleve Jones will be honored — will take place as scheduled.  
"I am confident that nothing or nobody will be able to force us back into the closet," wrote Francisco Rodríguez Cruz, a gay Cuban blogger who writes under the pen name Paquito el de Cuba, on Monday.
Rodríguez has close ties to CENESEX. Activists who work independently of Mariela Castro's organization have sharply criticized the decision to cancel the marches.
"Why didn't they cancel the May Day parade," asked one activist on Facebook.
The Blade has reached out to Jones for comment.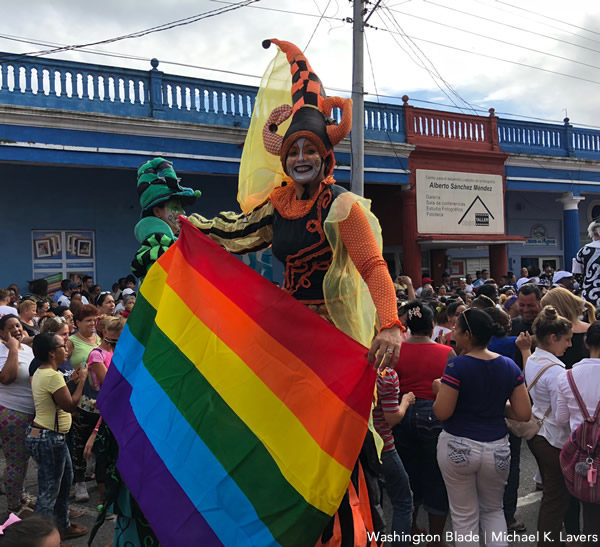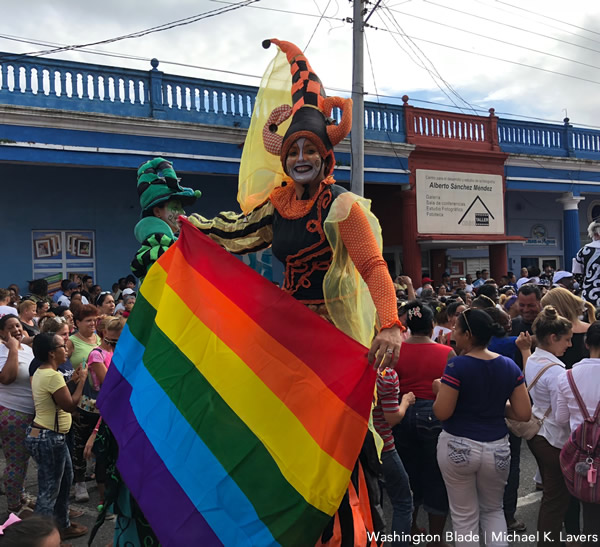 The marches were to have taken place less than three months after Cubans overwhelmingly approved the draft of their country's new constitution.
Evangelical church groups publicly highlighted their opposition to an amendment in the draft constitution that would have extended marriage rights to same-sex couples. The government's decision to remove the amendment late last year sparked widespread outrage among independent LGBT activists.
Rodríguez after the Feb. 24 referendum wrote the new constitution, among other things, "expressly prohibits and punishes under law" anti-LGBTI discrimination and defines marriage as "a social and legal institution." Maykel González Vivero, publisher of Tremenda Nota, the Washington Blade's media partner in Cuba, maintains the country's government blocked access to his website on the island ahead of the vote after it reported Mariela Castro and Luis Ángel Adán Roble — who are both members of the Cuban National Assembly — knew about the results of a survey on attitudes towards LGBTI people before they were made public.
Editor's note: Tremenda Nota will have additional information about Monday's announcement on its website.