"Sherlock" creators tease new homoerotic "Dracula" series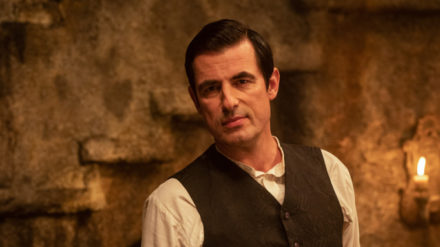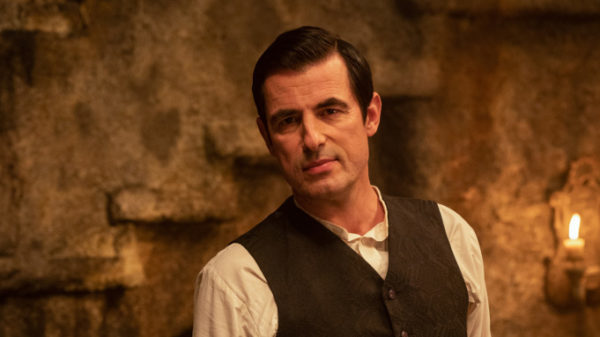 Halloween may be over, but that doesn't mean we have to wait a whole year for more sexy scares.
The BBC just dropped a teaser trailer for their highly anticipated "Dracula" series, in which Danish actor Claes Bang portrays the iconic count, and it's clear that this iteration of the classic tale plans to take a more pansexual approach than we've seen in the past.
In the trailer, Dracula is seen gently caressing the face of an obviously terrified young man as he tells him, "Try and stay calm, you're doing very well."
The series comes from writers Mark Gatiss and Steven Moffat, who created the wildly successful modern-day "Sherlock" reboot that won legions of fans and turned actor Benedict Cumberbatch into a household name. Produced by Hartswood Films and inspired by Bram Stoker's classic novel, it's set in 1897 Transylvania and re-introduces us to the blood drinking Count as he prepares his plans against Victorian London.
Gatiss, who is gay, says "He's got broad tastes, this Dracula. It's not just a collection of sixties women with push-up bras this time. Dracula has never been discriminative, in so far as he can tell the difference between the sexes. He goes for his food but also people who interest him."
Gatiss and Moffat are also known for their work on another popular British show, "Dr. Who." They previously introduced LGBT themes and characters in that series as well as in "Sherlock," where they portrayed the fictional detective's arch-nemesis Moriarty as a gay man (memorably portrayed by out actor Andrew Scott, now known as "Sexy Priest" from the Emmy-winning "Fleabag") and often playfully tipped the hat to fans who "ship" the duo of Holmes and Watson – though they never went so far as to actually suggest any sexual or romantic relationship between them.
The shadow of "Sherlock" looms large – literally – over the new series.
According to Gatiss in an interview with Pilot TV magazine, the entire idea for "Dracula" sprung from something that happened while filming the first season of the previous show.
"Well, I'm conscious whatever we say now will be the story we'll be telling for the next ten years, so I might pretend that we were in a hot-air balloon over Marrakech," he joked.
"The truth is we were making Sherlock, two days into shooting the first series… I had this photo on my phone of Benedict Cumberbatch silhouetted against Mrs. Hudson's door, and I showed Ben Stephenson, who was then head of BBC drama, [saying] 'Oooh it looks like Dracula, doesn't it?' and he went, 'Do you want to do it?'"
Gatiss is also an actor, known best to American audiences for appearing in "Sherlock" as the detective's brother, and also for a juicy turn as shrewd banker Tycho Nestoris in HBO's "Game of Thrones." He takes on an as-yet-undisclosed role alongside Bang in "Dracula," which will also feature John Heffernan ("The Crown"), Joanna Scanlan ("Hold The Sunset"), Dolly Wells ("Can You Ever Forgive Me"), Morfydd Clark ("His Dark Materials," "Patrick Melrose") and Lujza Richter ("Phantom Thread").
The new series has yet to air, but Gatiss has already teased the possibility of a second season, saying, "It's very hard to kill a vampire."
"Dracula" will follow the same format as "Sherlock," consisting of three feature-length episodes and airing in the UK on BBC One. It will be available in the US and other parts of the world on Netflix. No release date has been set but it is expected to debut in January of 2020.
PHOTOS: New Year Still Queer
The Washington Blade holds appreciation happy hour at Pitchers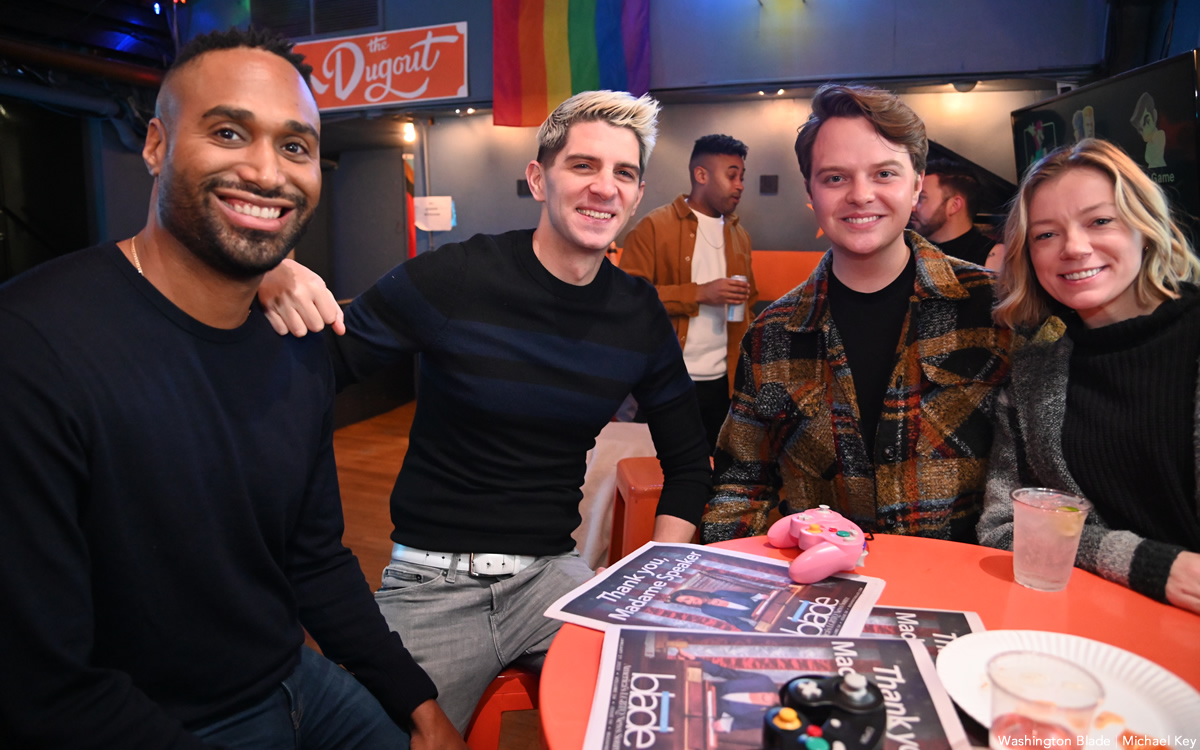 The Washington Blade held a New Year Still Queer appreciation happy hour at Pitchers DC on Friday, January 27.
(Washington Blade photos by Michael Key)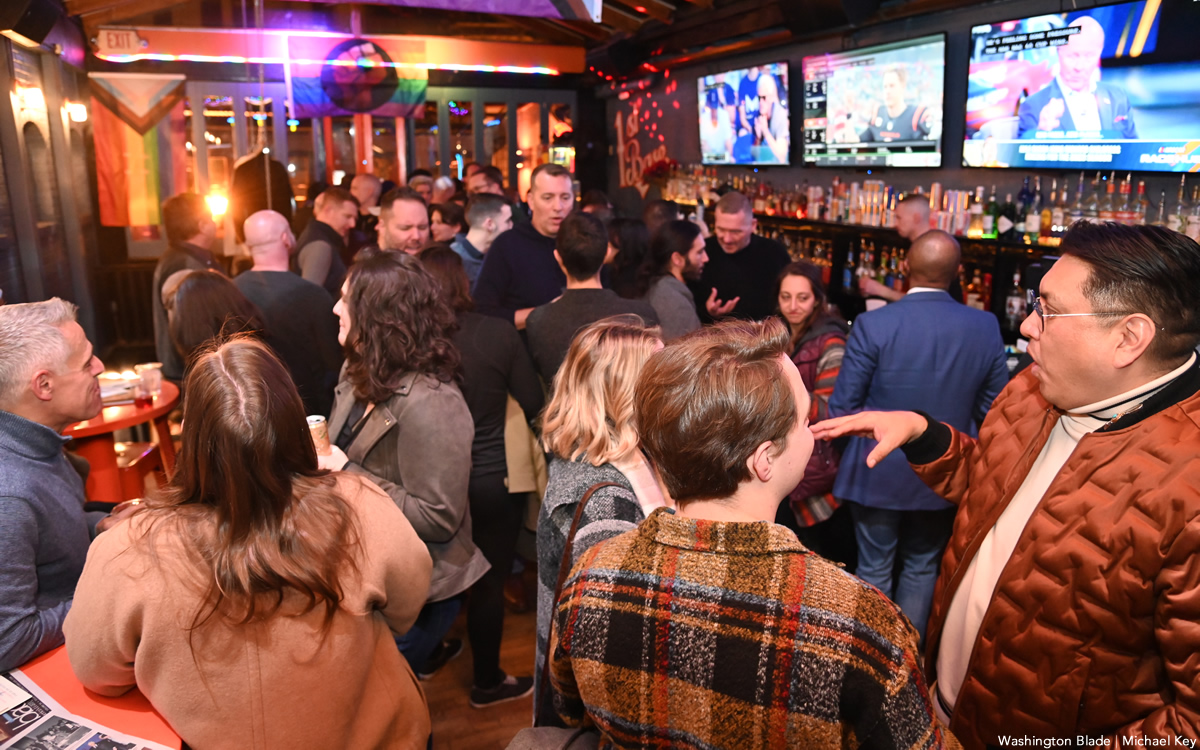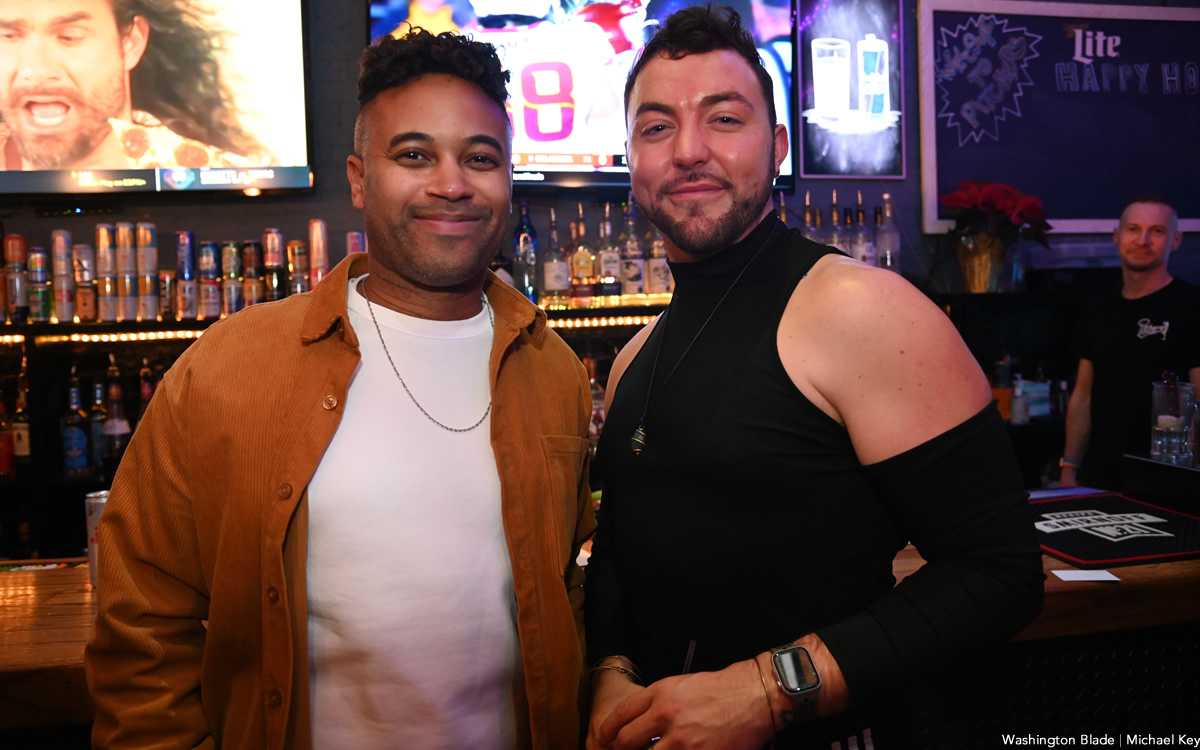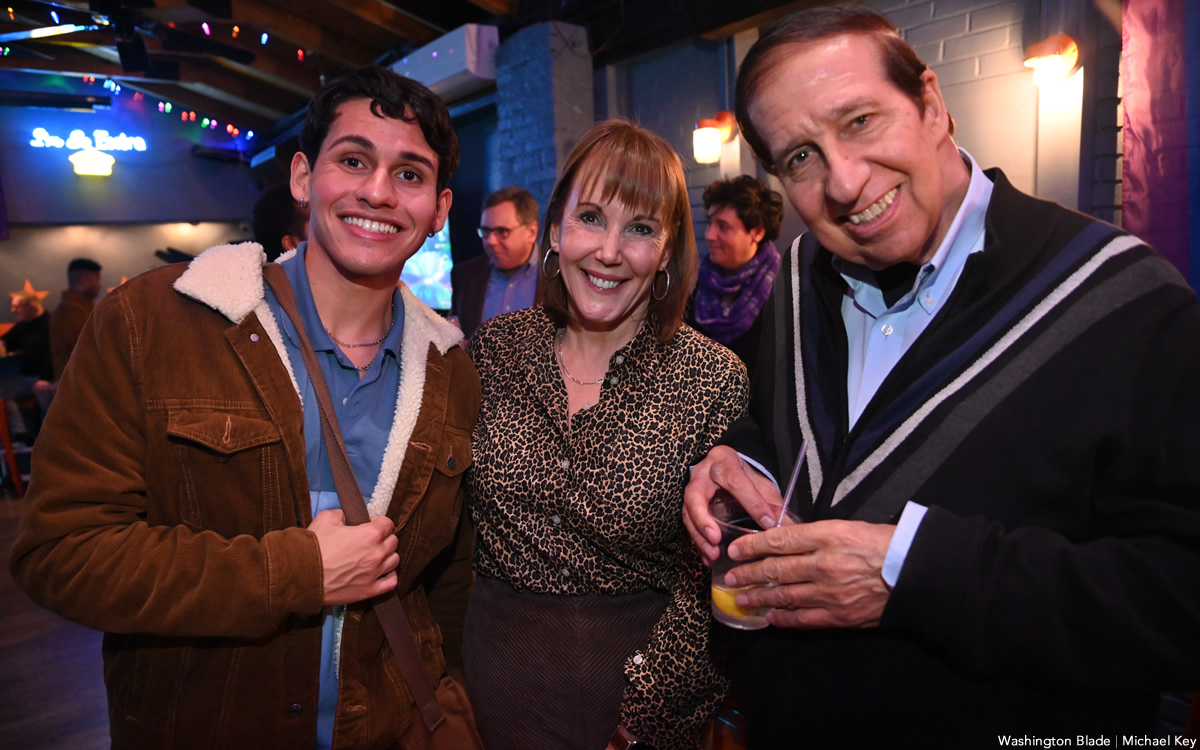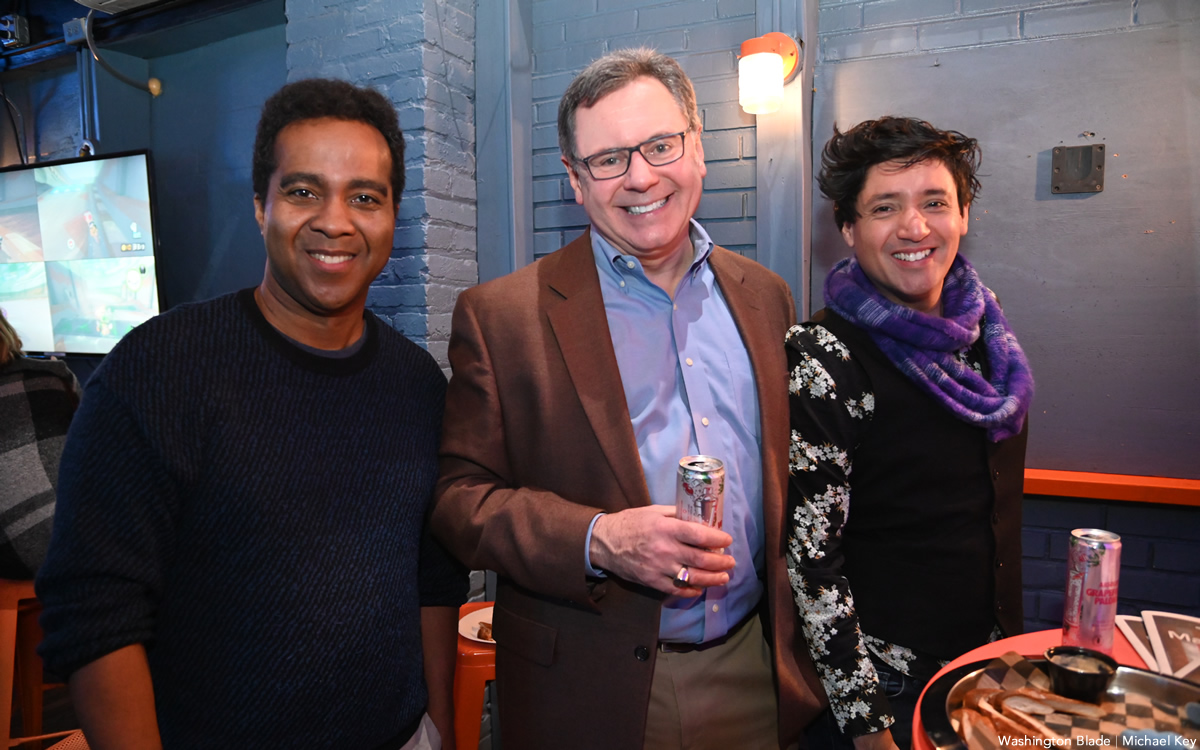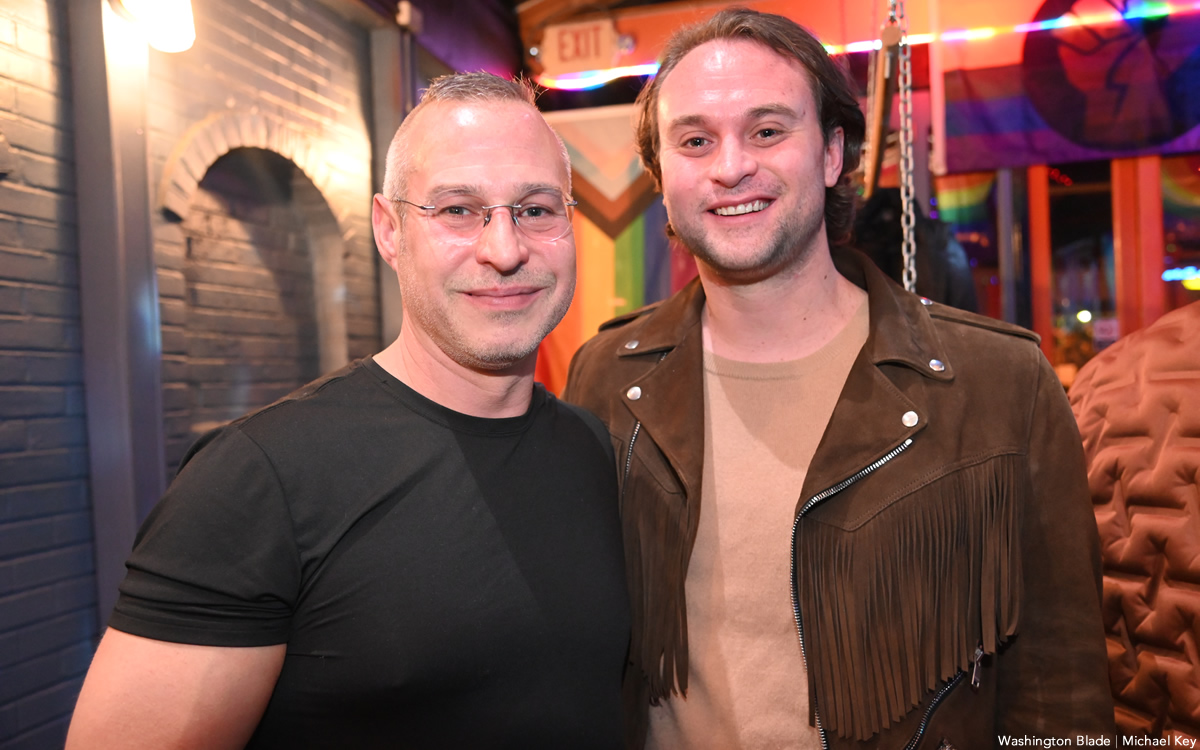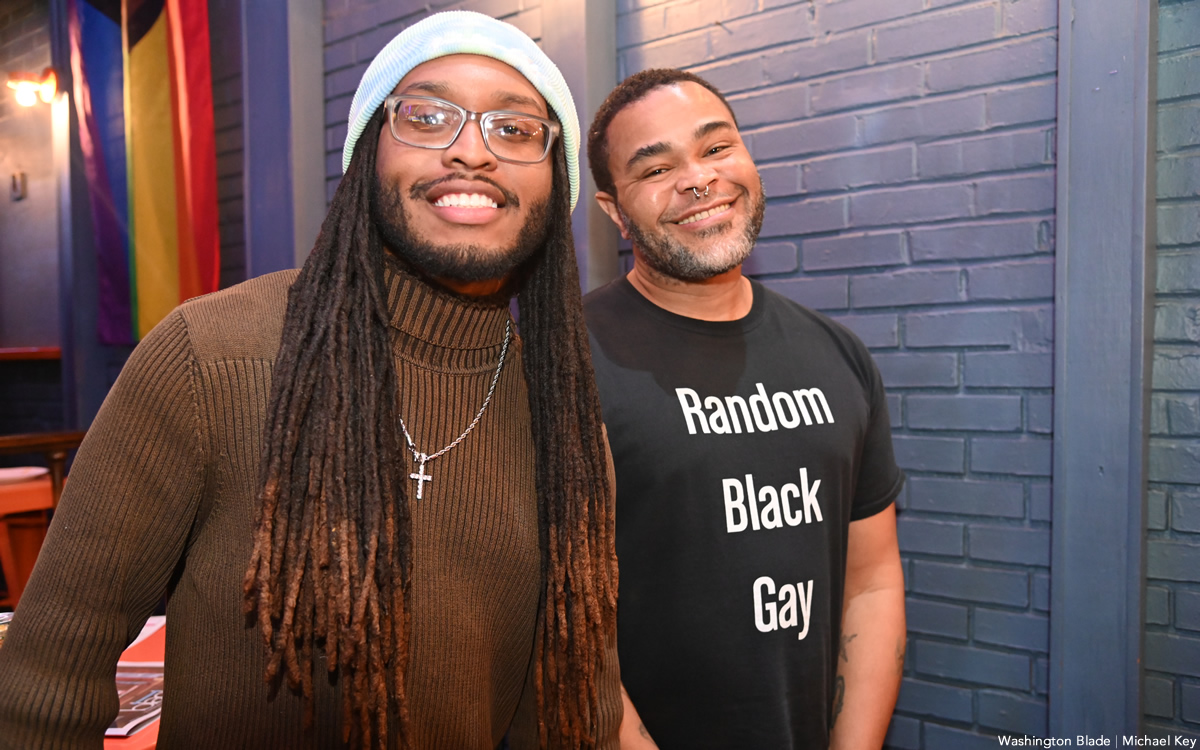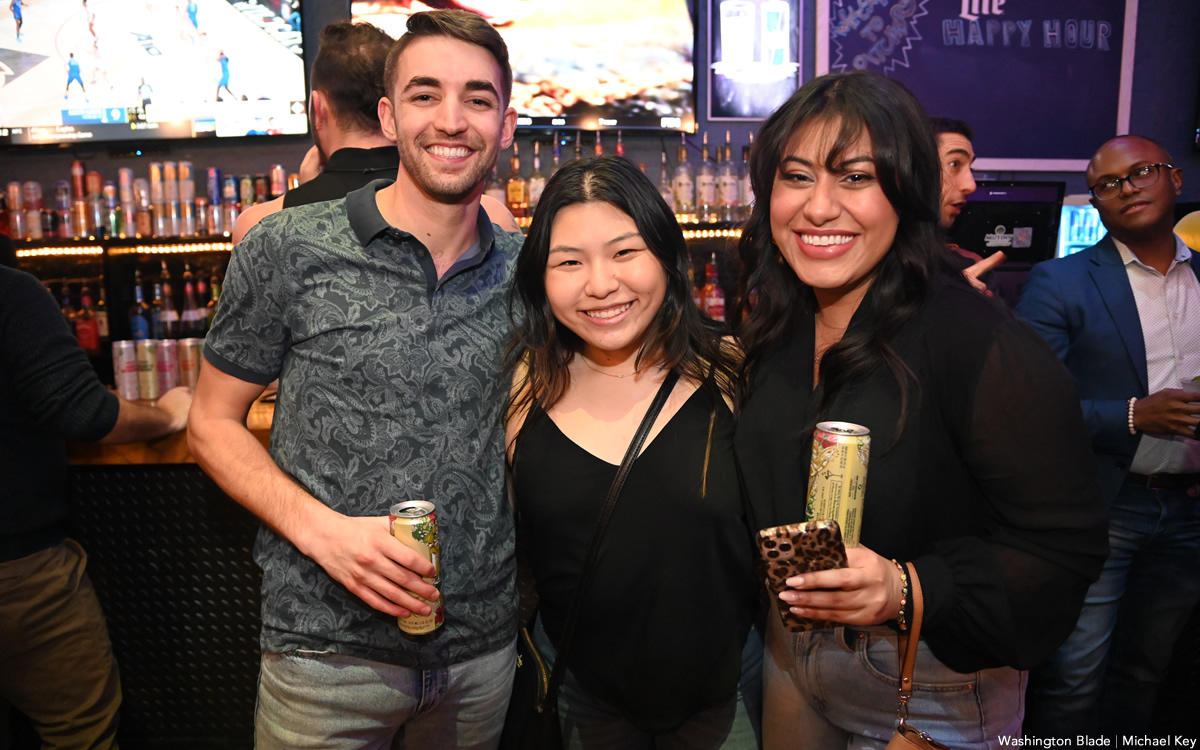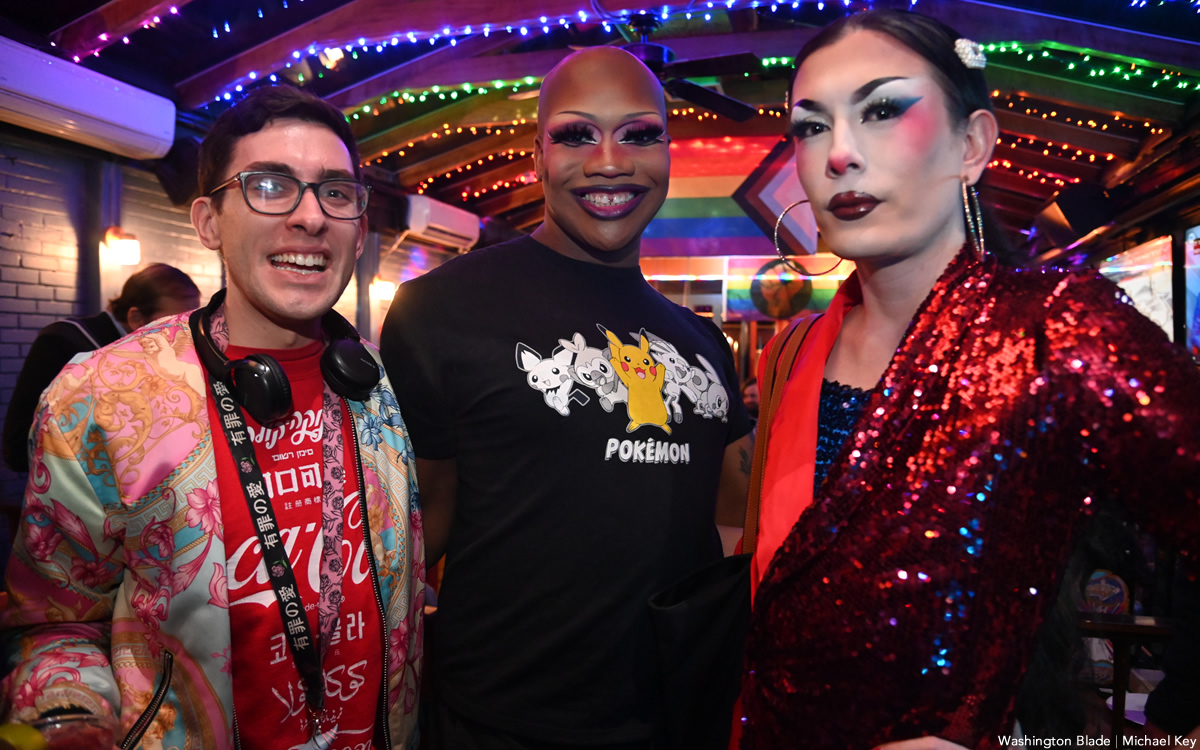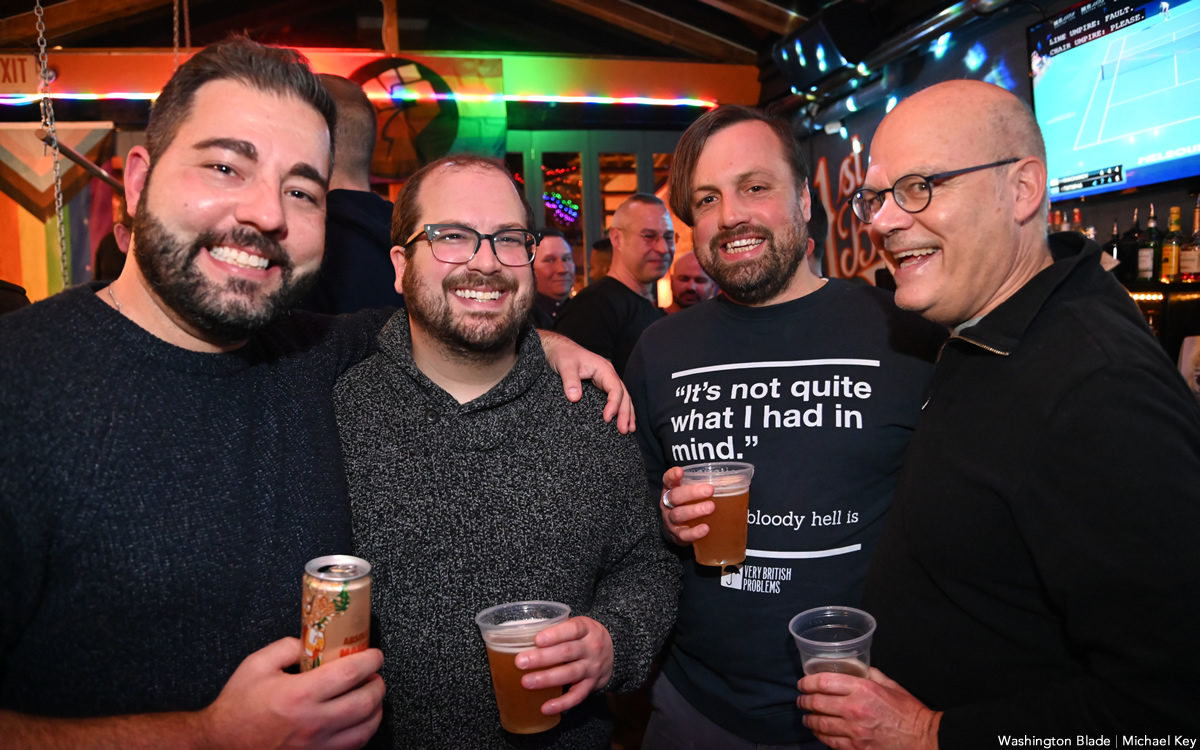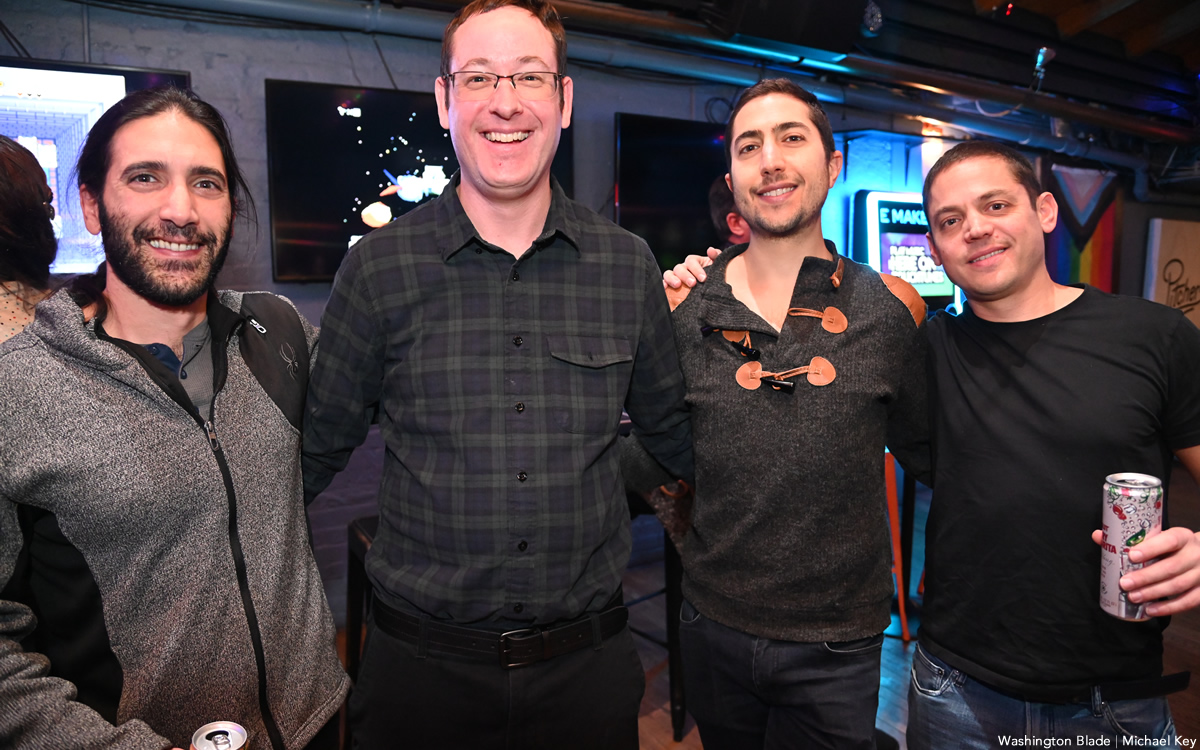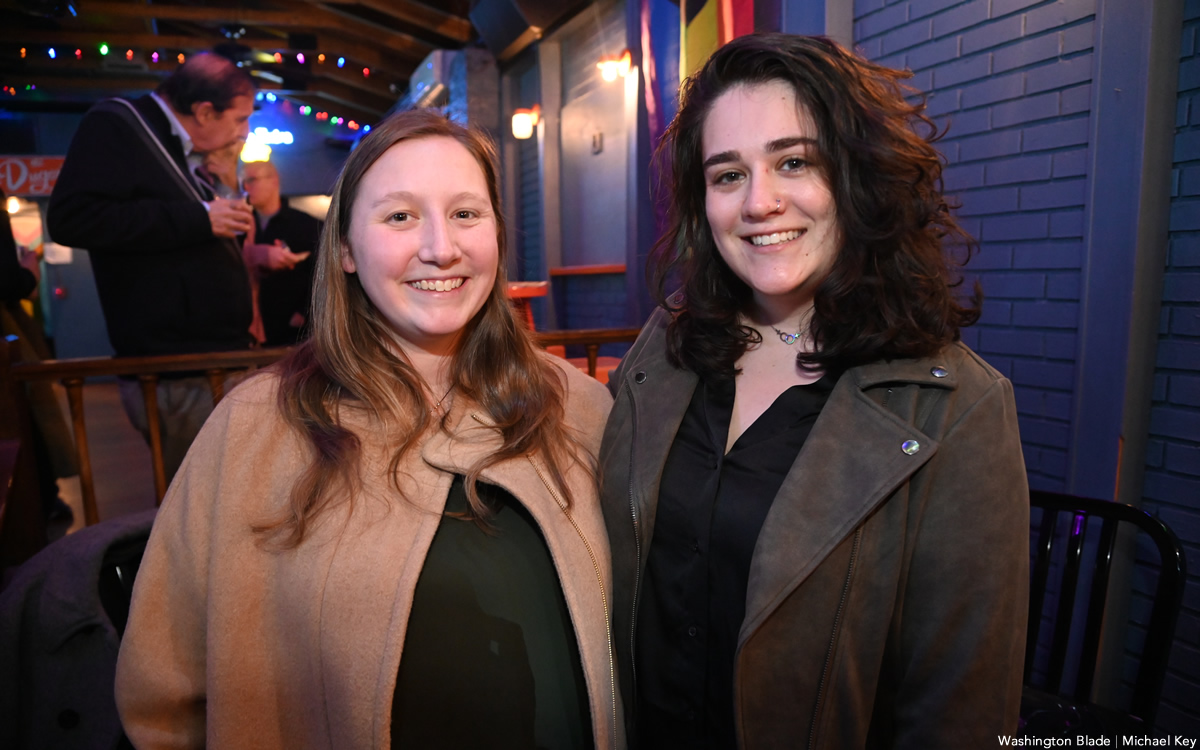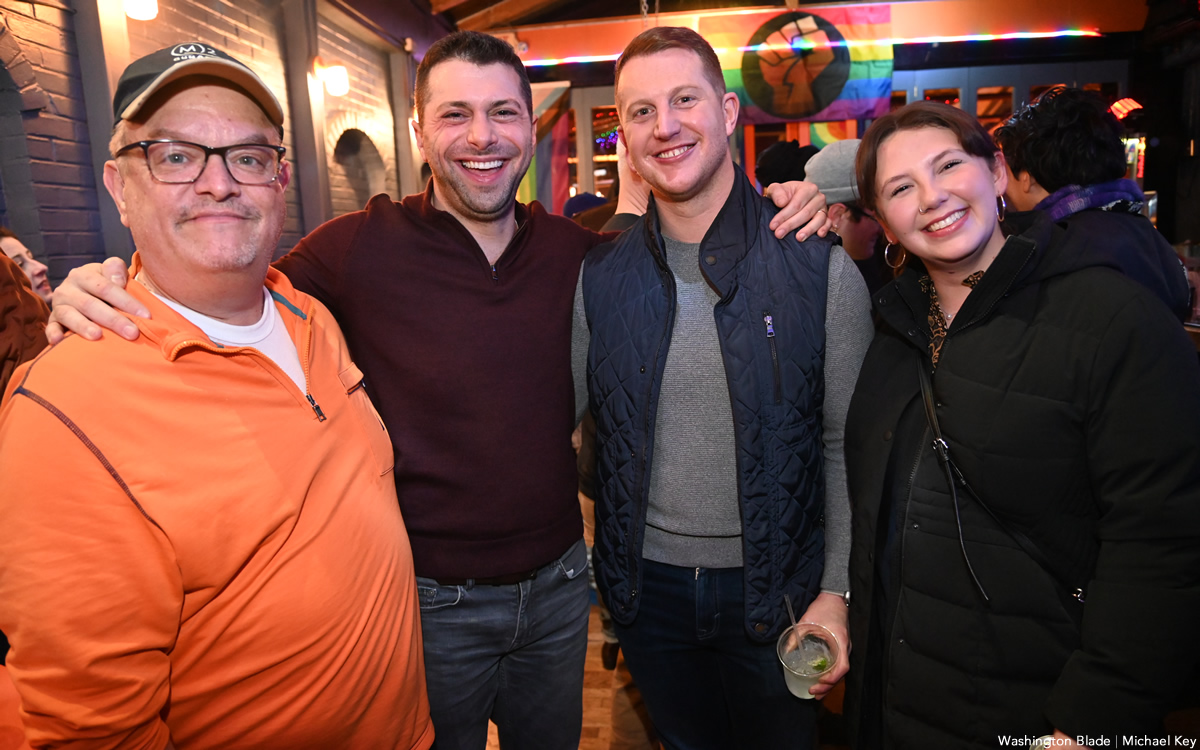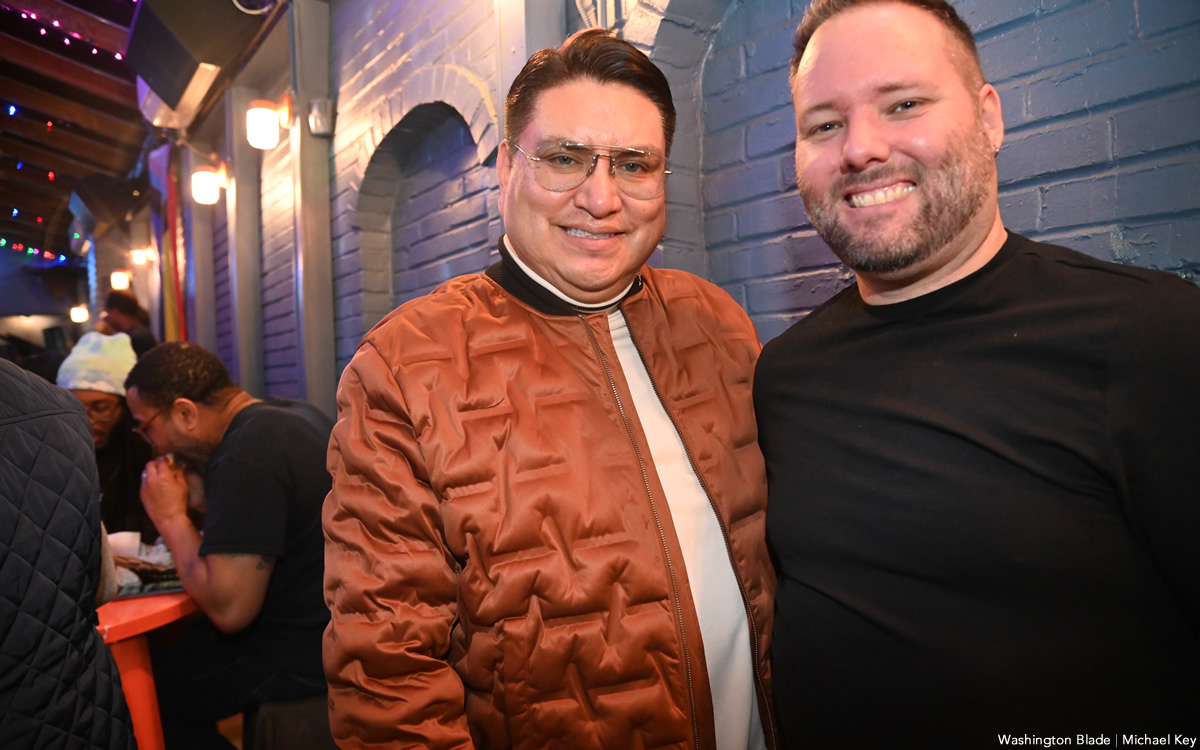 A balanced look at whether to have children
New book, 'So When are You Having Kids?' makes no judgments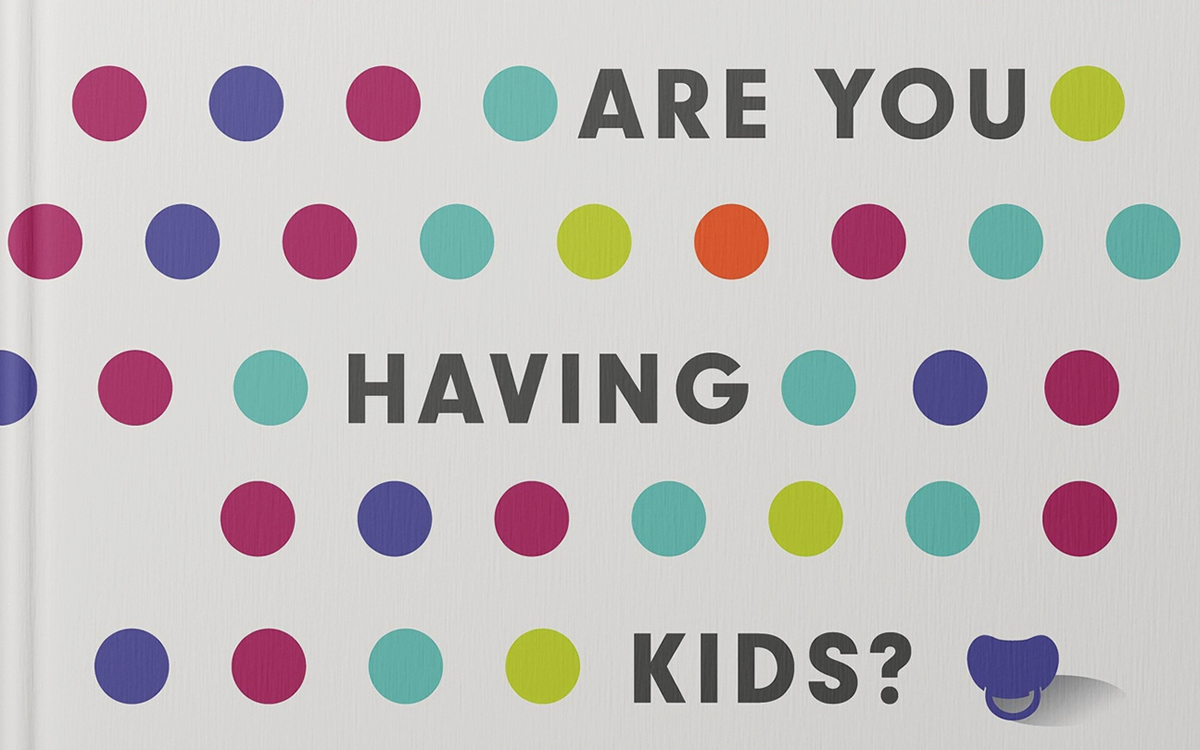 'So When are You Having Kids?'
By Jordan Davidson
c.2022, Sounds True, Macmillan
$28.99/356 pages
Your mother lingers way too long in the children's department.
She sighs over tiny suits and little sneakers, running her fingers along soft blankets, hugging plush animals. You know what she wants but you're not ready; she might be sure but you're not. Maybe baby for you or, with the new book "So When are You Having Kids?" by Jordan Davidson, maybe not.

It's the thorniest of decisions, "one of the biggest you'll ever make." It's personal, but even strangers want to know; the questions start in your 20s and end when you've acquiesced or aged, although having kids is not a given or a thing-by-committee. So how do you quiet the busybodies and make the right decision for yourself?
First, says Davidson, ask yourself if you even want children, and after you've looked inward, "it's worth looking outward" at expectations, culture, and things that "shape our understanding of parenthood." Ask around, to see why others had children but don't be surprised if you get cliches. Throw out the idea that children fulfill you or that they'll take care of you when you're old. Know that genetics, religion, and your parents' parenting styles will affect you; and that if you're queer or Black, there'll be other factors involved in having and raising a child.
Should you decide to the positive, you may still have reservations.
Don't give in to the romance of having kids; it's hard work, and expensive in both money and time. Remember that perceptions of good parenting have "shifted over time" and that having a childhood exactly like yours probably won't be an option for your kids. If you have a partner, communicate your thoughts, hopes, and divisions of household labor and childcare.
Finally, decide how you're going to become a parent. Will you give birth, choose IVF, adopt, foster, or kick the decision down the road?
Says Davidson, the mere ability to ask these questions and decide "is in many ways a privilege."
Chances are that if you hear a screaming baby, you have one of two reactions: you cringe and look for an exit, or you notice and shrug. Either way, "So When are You Having Kids?" is a book for you.
There are many, many parenting books on miles of shelves, and a number of books on being childless, but author Jordan Davidson pulls the two subjects together here with thoughtfulness, candor, inclusiveness, and a refreshing lack of judgment. This is a book that doesn't promise answers, though: it's meant to give readers – whether they want kids, don't, or are ambivalent – an in-one-place, balanced look at myths, truths, pros, cons, and rarely-considered points for an informed decision. It also, perhaps most importantly, offers comforting reminders that there is no right or wrong, no matter what Mom says.
"So When are You Having Kids?" is like having a big sister to bounce ideas with, or a break-out session in your living room. It's like asking Baby Maybe questions you didn't know you had. It's help when you need it in that department.
The Blade may receive commissions from qualifying purchases made via this post.
PHOTOS: SMYAL for the New Year
LGBTQ youth services organization holds fundraiser at Red Bear Brewing
The SMYAL Young Donors Committee held a fundraiser for the LGBTQ youth services organization Supporting and Mentoring Youth Advocates and Leaders (SMYAL) at Red Bear Brewing Company on Thursday, Jan. 26.
(Washington Blade photos by Michael Key)