Los crímenes por odio hacia la población LGBTQ en El Salvador van en aumento
El presidente Nayib Bukele no ha dicho nada públicamente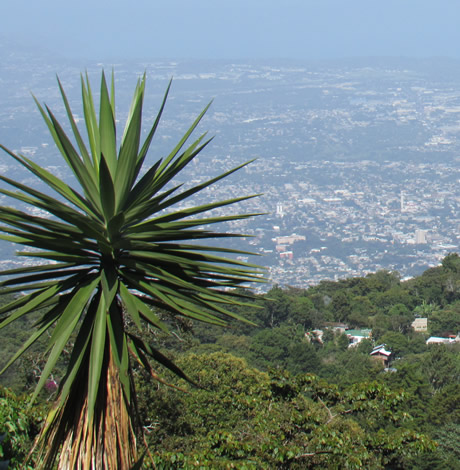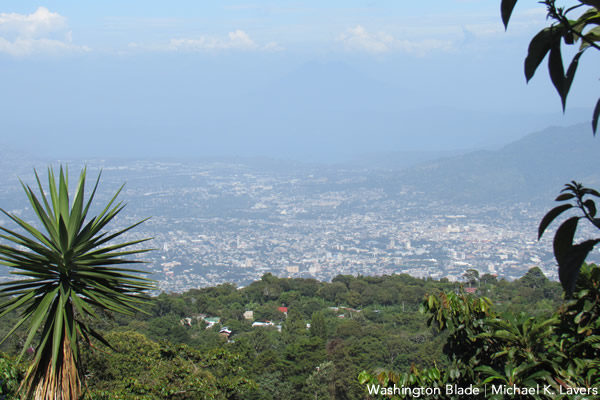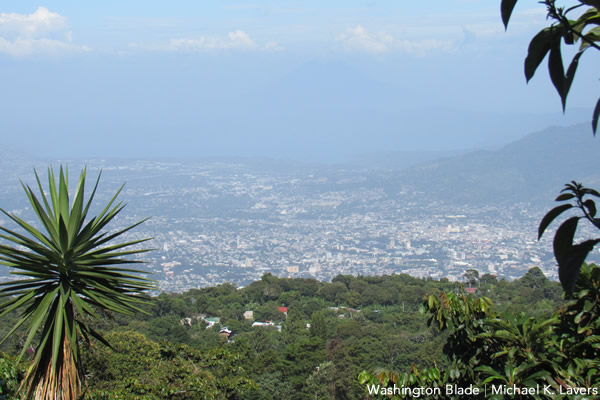 SAN SALVADOR, El Salvador — Los crímenes contra la población LGBTQ han incrementado en los últimos dos meses en El Salvador, desde el caso de Anahy Miranda Rivas, mujer trans de 27 años quien el pasado 27 de octubre fuera interceptada sobre el bulevar de Los Héroes en San Salvador, por sujetos desconocidos que le hirieron con arma blanca y arrastraron en un vehículo hasta la muerte.
Luego se reportó como desaparecida el 6 de noviembre Jade Camila Díaz, mujer trans lideresa comunitaria en Morazán, el 9 de noviembre fue encontrado su cadáver flotando en el río Torola. El 16 de noviembre se reportó el crimen de Victoria de 44 años, quien fue asesinada con lujo de barbarie en El periodismo necesita inversión, trabajo y esfuerzo. Para compartir esta nota usar nuestro portal de noticias y al siguiente día fue encontrado en la zona del mercado de San Vicente el cuerpo de Oscar Cañenguez.
Esta situación mantiene alerta a las organizaciones LGBTQ del país y no dejan de mantener una denuncia constante en redes sociales ante la el alza de casos contra la población LGBTQ, "¿Qué está pasado @FGR_SV @PresidenciaSV? ¡Demandamos acciones contundentes! ¡Basta de muertes LGBTI!", se pronunciaba en Twitter Erick Ivan Ortíz, activista LGBTQ y miembro del Colectivo Normal.
Por su parte la ministra de Cultura, entidad bajo la cual ha quedado a cargo el tema de la inclusión a la población LGBTQ en el Gobierno actual, Suecy Callejas, únicamente expresó en Twitter, "Condenamos la violencia social, en especial aquella que ataca a las poblaciones más vulnerables. Estamos trabajando para esclarecer las causas de los recientes homicidios"; pronunciamiento que no fue bien visto por las organizaciones y activistas LGBTQ.
"La Ministra de Cultura se pronunció por un tweet y se refiere a las personas LGBTI, como poblaciones más vulnerables, haciendo notar su incomodidad a nosotras/os", comenta al Washington Blade, William Hernández, director de la Asociación Entre Amigos.
Seguido a estos crímenes cometidos contra la población LGBTQ, se hizo pública la desaparición de una mujer trans en Santa Ana, caso al cual si reaccionó la Fiscalía General de la República, aclarando que la persona estaba detenida por haber cometido un delito.
"La fiscalía le dio más importancia al delito, fue como dar a entender que nos matan porque estamos involucrados en cosas ilícitas y no porque sea un efecto de la LGBTIfobia", agrega al Blade Hernández.
El diputado Josué Godoy del partido ARENA para el departamento de Santa Ana, se pronunció en redes sociales, "En estos últimos días hemos visto una serie de crímenes de odio hacia la población LGBT, principalmente hacia las mujeres trans. Debemos actuar." Exhortando de esta manera a que el Estado se pronuncie y actúe al respecto.
La Procuraduría para la Defensa de los Derechos Humanos, a través de un comunicado de su titular Julio Guillermo Bendek, condena los crímenes por odio cometidos contra personas LGBTQ, además de asegurar que generar indignación y reproche social, el Estado debe actuar para frenar la violencia y discriminación hacia este sector de la población. A su vez hizo el llamado a las autoridades correspondientes, para que se adopten las acciones necesarias para prevenir que hechos como los ocurridos sigan sucediendo.
El miércoles la Organización de las Naciones Unidas en El Salvador, también quisieron mostrar su solidaridad con la población LGBTQ a través de redes sociales, por medio de un afiche con su postura, "El sistema de las Naciones Unidas en El Salvador hace un llamado a las autoridades nacionales encargadas de investigar estos crímenes para que sancionen a los autores, considerando la transfobia como agravante, y tomen medidas urgentes para prevenir más actos de violencia basados en el prejuicio y el odio contra la comunidad LGBTI".
Al cierre de esta nota el presidente Nayib Bukele seguía sin pronunciarse ni en sus redes sociales, ante estos crímenes contra la población LGBTQ, lo cual algunos pueden tomarlo como un retroceso ante el trabajo que las organizaciones LGBTQ habían venido haciendo por muchos años.
"Las condiciones de vida por las que hemos trabajado por muchos años atrás para la población LGBTI, se están desmoronando para muchas personas posiblemente no hemos logrado mucho, pero mientras los cambios no emanen desde el Estado, hay que seguir luchando", finaliza en sus declaraciones para el Blade Hernández.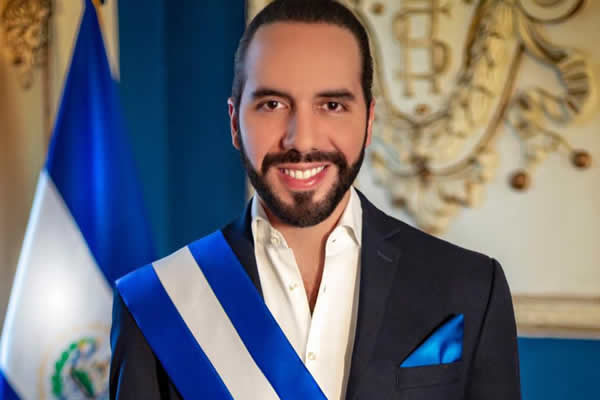 Harsh anti-LGBTQ bill introduced in Ghana
Measure would criminalize LGBTQ identity, allyship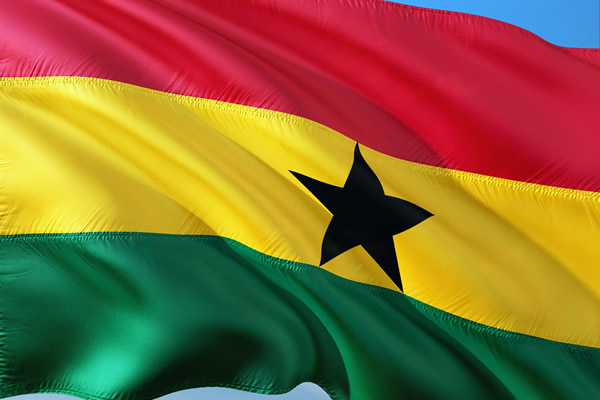 A bill that would criminalize LGBTQ identity and allyship in Ghana was officially introduced in the country's Parliament on Monday.
The "Proper Human Sexual Rights and Ghanaian Family Values Bill" went to the Constitution and Legal Affairs Committee after its first reading.
Eight conservative lawmakers who are from the opposition and ruling parties sponsored the bill. Thomson Reuters Foundation News reports Samuel Nartey George, a member of the National Democratic Congress party, is the lead sponsor.
The bill, if passed, would outlaw LGBTQ identity and subject anyone who identifies as part of the LGBTQ community or as an ally with up to 10 years in prison.
A draft of the bill that was leaked online last week listed some of the punishable offenses that include "gross indecency," which is defined as "the public show of amorous relations between or among persons of the same sex." This act, labeled a misdemeanor, can result in "a term of imprisonment no less than six months and not more than one year."
Activists in Ghana and across the world have sought to raise awareness of the bill on social media with the hashtags #KillTheBill and #GhanaIsEnoughForUsAll. A Change.org petition that urges Ghanaian lawmakers to oppose the measure has been created.
Critics say the measure would violate human rights and would make LGBTQ people more vulnerable to persecution and violence. The Coalition of Muslim Groups in Ghana and other religious organizations have welcomed the bill, with Thomson Reuters reporting they say it is needed to "prevent the dilution of cultural values and beliefs in Ghanaian society."
Naa Seidu Fuseini Pelpuo, the overlord of the Waala Traditional Area, and other traditional leaders have condemned the LGBTQ+ community as "unnatural and [perverted]." Pelpuo has also banned activities between LGBTQ individuals in the Waala Traditional Area and warned of "firm and swift" punishment if found engaging in "such acts," according to the Ghana Broadcasting Corporation.
The bill's introduction comes after the May arrest of 21 activists and paralegals who attended a conference on how to advocate for LGBTQ rights.
Hundreds participate in first-ever Cayman Islands Pride parade
Territory's governor, premier among marchers
Upwards of 600 people participated in the first-ever Pride parade in the Cayman Islands that took place on Saturday.
Caymanian Gov. Martyn Roper, Premier Wayne Panton and opposition MP Barbara Conolly are among those who participated in the parade that the Cayman LGBTQ Foundation, a local advocacy group, organized.
Caymanian authorities required that all participants were vaccinated against COVID-19. Noel Cayasso-Smith, founder and president of the Cayman LGBTQ Foundation, on Monday told the Washington Blade on Monday during a WhatsApp interview that his group did not allow alcohol in the parade and "discouraged" public displays of affections "in order to maintain a respectful event."
"This is the first time in history the Cayman Islands has ever been able to put on a Pride," said Cayasso-Smith. "I'm excited because we had no protesters. We had no negativity throughout the entire parade."
Cayasso-Smith said he and members of the Cayman LGBTQ Foundation decided to organize the parade, in part, because the pandemic has drastically reduced travel to and from the Cayman Islands. Cayasso-Smith noted hotels, condominium associations, restaurants, bars and local businesses all supported the event.
"Pride month came in and you know for every year I got really tired of seeing our Cayman people leaving to go to Atlanta, New York, San Francisco, Canada to enjoy themselves for Pride," he said, while noting the travel restrictions that remain in place because of the pandemic. "We thought it would be great to have our Pride here since we're in our own little bubble."
The Cayman Islands is a British territory that is located in the western Caribbean Sea between Jamaica and Cuba.
The Caymanian government in 1998 refused to allow a gay cruise ship with 900 passengers to dock. Religious officials in the British territories pressured authorities to prohibit an Atlantic Events vessel from visiting the territory.
Cayasso-Smith, who was born in the Cayman Islands, told the Blade that "growing up here has been very difficult for me as a gay person." Cayasso-Smith lived in the U.K. for 13 years until he returned to the Cayman Islands to help his family rebuild their home after Hurricane Ivan devastated the British territory in 2004.
"I decided to stay because I thought, you know, I should be able to live in my country as a free gay man where there's no laws restricting me from being who I am," said Cayasso-Smith. "I feel that as a gay man contributing to the island I should have the right to live free."
Caymanian Grand Court Chief Justice Anthony Smellie in 2019 struck down the territory's same-sex marriage ban. The Caymanian Court of Appeal a few months later overturned the ruling.
The territory's Civil Partnership Law took effect last September.
LULAC Lambda announces 2021 scholarship awards
Castro, Javier Rodriguez win $1,000 honors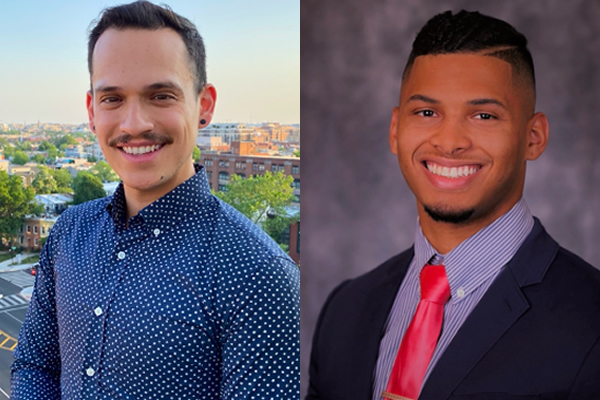 The D.C.-based LGBTQ Latinx organization LULAC Lambda has announced it has selected two D.C. residents bound for graduate studies in foreign affairs and higher education to receive its 2021 annual scholarship award.
"For a fourth year in a row, LULAC Lambda will provide scholarships to outstanding scholars who come from our LGBTQ+ Latinx community," said Erik Rodriquez, the LULAC Lambda president, in a statement released by the group. "Our scholarship program will help these scholars achieve their academic goals and reduce their student debt," Rodriquez said.
The statement says one of the two scholarship awards, for $1,000, will go to Brian Castro, who will begin studies for a master's degree in the fall of 2021 at Georgetown University's Walsh School of Foreign Service.
"The generous scholarship provided by LULAC Lambda will complement my studies by going directly into my tuition costs," Castro said in the statement. "Though I have been a resident of Washington, D.C., working full-time at a leading public health consulting firm, I am grateful to have received the support from an organization that is also committed to social justice," he said.
The other scholarship, for $1,300, will go to Victor Javier Rodriguez for his doctoral work in education at Florida State University. The LULAC Lambda statement says Javier Rodriquez's academic interest lies in "exploring the relationship between school communities and districts' implementation of anti-racist practice and student success."
In his own words, Javier Rodriquez said, "A long-term career goal of mine is to affect change at the federal level through the United States Department of Education, in which I would work to address our nation's education crisis by advocating for equitable policies and practices that improve the outcome for all our students, especially those who are most vulnerable."
LULAC Lambda says it was founded in October 2014 "to mobilize and strengthen the LGBTQ+ and Latinx communities of Washington, D.C. through community and civic engagement." It is one of 1,000 chapters across the country affiliated with the League of United Latin American Citizens (LULAC), the nation's largest and oldest Latinx volunteer-based civil rights organization, the group's statement says.