Librarian Maurice Lapierre dies at 85
Longtime supporter of Dignity Washington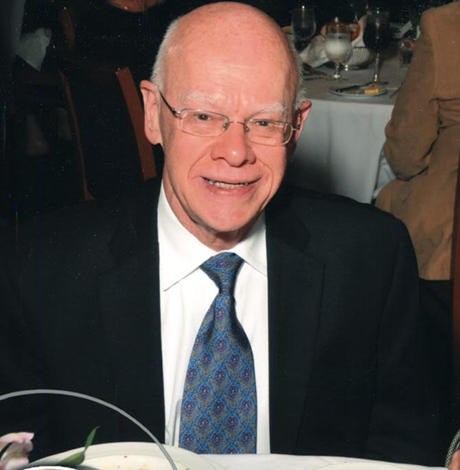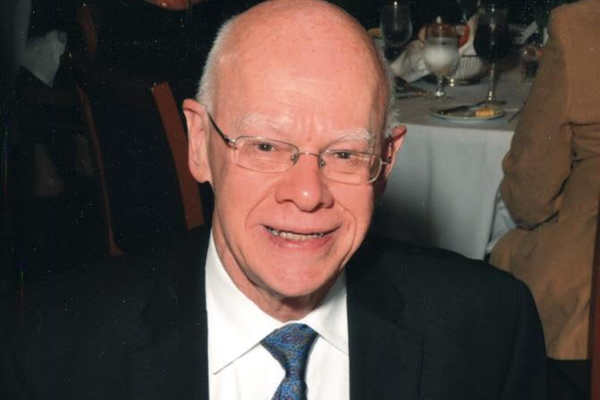 Maurice Edmond Lapierre, a career librarian who taught library science at the university level and was a longtime member and supporter of the D.C. LGBTQ Catholic group Dignity Washington, died May 2 at the Virginia Hospital Center in Arlington from complications associated with COVID-19. He was 85.
A curriculum vitae outlining his educational background and work history shows Lapierre worked as a librarian, library sciences consultant, and adjunct associate professor teaching library science over a career that spanned the years of 1959 to 2000, when friends believe he retired.
According to the curriculum vitae, he served as a librarian, high-level official, or a consultant at six university libraries and libraries at private sector organizations throughout the United States, Canada, and the nation of Bahrain, where he served as Chief Medical Librarian for the Ministry of Health from July 1982 to June 1984.
His last position prior to his retirement was that of head of the collections management division at Marymount University in Arlington, Va., from March 1990 to August 2000, his career write-up says.
In addition to Marymount, he served in library positions at Ohio State University; McGill University in Montreal; New York University; the University of California at Los Angeles; and the University of Alabama.
He also served at the University of Alabama as Adjunct Associate Professor at the Graduate School of Library Service from 1978 to 1982. He served as an Assistant Professor at Ohio State University from 1965 to 1966, his curriculum vitae says.
His friend Tom Yates said Lapierre was born and raised in Rhode Island. His curriculum vitae says he served in the U.S. Naval Reserve from 1953 to 1955 and was stationed part of that time on the U.S.S. Hornet vessel as a Yeoman Third Class.
He received his bachelor's degree in modern languages and philosophy at Boston College in 1959, his career write-up says. He received a master's degree in library science with course work for a master's in French at the University of California at Los Angeles.
In 1973, he received his doctorate in Library and Information Science and completed course work for another master's degree in Public Management Science at Case Western Reserve University.
Yates said he believes Lapierre became involved with Dignity Washington in the late 1990s. Dignity Washington member Tom Hardy said Lapierre served as co-leader of the Dignity Book Club for more than 20 years and was a frequent participant in the organization's weekly Catholic Mass, where he served as a reader.
"He traveled widely in his later years and enjoyed many Celebrity Mediterranean cruises, especially to Italy and the Greek islands," said Hardy, who added that Lapierre also traveled frequently to the Caribbean islands.
"Maurice was a kind and generous friend, volunteering his time, talents, and treasure to both Dignity Washington and Dignity NOVA," said Yates, who was referring to Dignity's Northern Virginia chapter. Yates said Lapierre was also a music lover and an accomplished pianist.
Lapierre has two surviving brothers, Bertrand Lapierre of Fullerton, Calif.; and Rene Lapierre of Warden, Wash., Yates said. Others who knew Lapierre said he has many surviving friends.
Yates said a planned memorial service has been put on hold during the coronavirus restrictions until friends and family members can safely gather.
Activists concerned over removal of D.C. AIDS office executive
Dept. of Health declines to explain abrupt replacement of Kharfen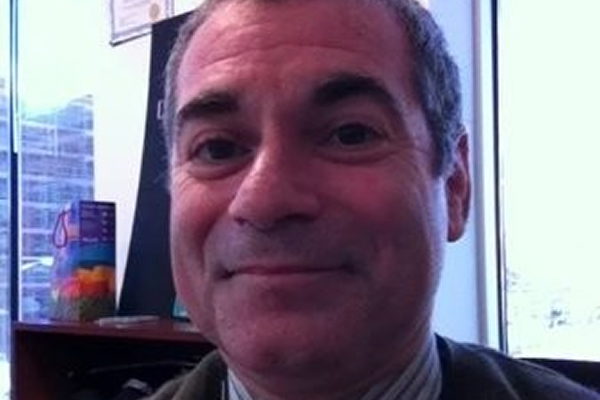 The leaders of several local and national AIDS organizations have expressed concern over a decision by D.C. Department of Health Director Dr. LaQuandra Nesbitt to abruptly dismiss Michael Kharfen from his position since 2013 as Senior Deputy Director of the department's HIV/AIDS, Hepatitis, Sexually Transmitted Disease and Tuberculosis Administration.
Under the leadership of Kharfen, who is gay, the Department of Health entity commonly referred to as HAHSTA has played a lead role in what AIDS advocacy organizations consider to be D.C.'s highly successful efforts in recent years to lower the rate of new HIV infections among city residents.
Alison Reeves, a spokesperson for Nesbitt, declined to give a reason for Kharfen's termination, saying the DOH does not comment on "personnel matters." Reeves said DOH official Dr. Anjali Talwalker has been named as interim Senior DOH Deputy Director for HAHSTA while a national search is being conducted for a permanent HAHSTA leader.
People who know Kharfen have said he has declined at this time to publicly comment on his departure from HAHSTA. He could not immediately be reached by the Blade for comment.
"Michael Kharfen's departure is a real loss to HAHSTA, the D.C. community, and nationally," said Paul Kawata, executive director of the D.C.-based National Minority AIDS Council. "It is important to remember that when Michael took over HAHSTA there were real challenges and concerns," Kawata said.
"He transformed the agency and built strong relationships with local organizations and D.C.-based national organizations," said Kawata. "His reasoned voice and ability to collaborate will be sorely missed."
At least three sources familiar with HAHSTA, who spoke on condition of not being identified, have said reports have surfaced internally from DOH that director Nesbitt is planning to reorganize several DOH divisions, including HAHSTA.
The sources say people familiar with the reported reorganization expressed alarm that HAHSTA would be dismantled as a separate DOH entity, with AIDS-related programs operated by other DOH divisions.
"Some think she wants to use the funds earmarked for HAHSTA for other things," said one of the sources. "She could be jeopardizing federal grant money for HIV and hepatitis," the source said.
The Washington Blade raised questions surrounding Kharfen's departure with John Falcicchio, the D.C. Deputy Mayor for Planning and Economic Development, who also serves as Mayor Muriel Bowser's chief of staff, at a press conference on Monday on an unrelated topic. Falcicchio said he would try to arrange for mayoral spokesperson LaToya Foster to respond to the Blade's questions about a possible DOH reorganization of HAHSTA and the issues surrounding Kharfen's departure from DOH.
Neither Foster nor another mayoral spokesperson had responded as of late Tuesday.
"Michael Kharfen's leaving D.C. government is a huge loss to the D.C. community and potentially puts at risk federal grants for HIV, sexually transmitted diseases, and hepatitis," according to David Harvey, executive director for the D.C.-based National Coalition of STD Directors.
"If his departure is about a consolidation of agencies within DOH, then the community will be the loser," Harvey said.
"We need HAHSTA to continue," he said, adding, "The mayor should reverse this decision and reinstate Michael Kharfen."
Sources familiar with the D.C. government's personnel polices have said that Kharfen and other high-level officials holding positions such as that of a senior deputy director are considered "at will" employees who serve at the pleasure of the mayor and the agency head for whom they work. They can be removed for any reason or no reason, those familiar with the personnel policy say.
Before becoming the DOH Senior Deputy Director in charge of HAHSTA in 2013, Kharfen served from 2006 to 2013 as HAHSTA's Bureau Chief for Partnerships, Capacity Building, and Community Outreach. Those who know Kharfen said in that role he is credited with working closely with a wide range of local and national organizations that provide services for people with HIV/AIDS as well as other public health organizations.
Among them is the D.C. Appleseed Center for Law & Justice, which has worked closely with HAHSTA and the DOH to develop, among other things, a plan to significantly curtail new HIV infections in the city by 2020.
Other groups working closely with Kharfen have been the Washington AIDS Partnership, the National Coalition of STD Directors, the Prevention Access Campaign, and the HIV-Hepatitis Policy Institute.
"Under Michael's leadership, D.C. was instrumental in pioneering many new innovations in preventing and treating HIV that were later adopted by other jurisdictions," said Carl Schmid, executive director of the D.C.-based HIV-Hepatitis Institute. "And if you look at the results, I think it demonstrates success," Schmid said.
"I do not know any details of his departure, but I know he will be missed not only in D.C. but across the country," Schmid told the Blade.
Trans teacher, P.G. County schools face off in discrimination lawsuit
Officials deny charges of harassment, retaliation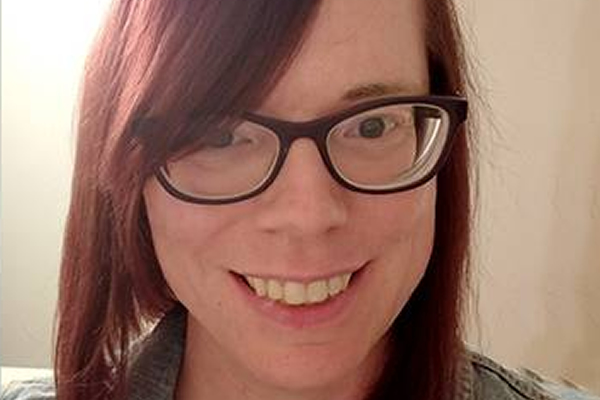 Attorneys representing transgender former English teacher Jennifer Eller in a 2018 discrimination lawsuit against the Prince George's County Public Schools and the county's Board of Education filed a motion in federal court last week asking a judge to rule in support of Eller's two main allegations against school officials.
The motion for partial summary judgment, filed on April 28 in U.S. District Court for the District of Maryland, calls on the court to affirm Eller's charges that school officials acted illegally by failing to intervene when she was subjected to a hostile work environment for five years that included abuse and harassment by students, parents, fellow teachers and supervisors and retaliation by administrators.
The motion also calls on the court to affirm that Eller, 39, was forced to resign from her teaching job in 2017 because of the harassment and discriminatory action based on her gender and gender identity.
Eller's motion for summary judgement, which calls for a ruling in her favor on the allegations, came one month after attorneys for the P.G. County Schools and the school board filed their own motion seeking summary judgment against all the allegations in Eller's lawsuit. If U.S. Magistrate Judge Charles B. Day rules in favor of the school system's motion, which court observers do not think will happen, it would result in the dismissal of the lawsuit.
The motion filed by Eller's attorneys calls on the court to rule against the school system's motion for summary judgment.
Court records show that the motions by the opposing sides in the case came after Magistrate Judge Day issued a March 26 directive requiring the two sides to attend a May 7 settlement conference in which an effort must be made to settle the case before it goes to trial.
Day's directive, in the form of a letter to the attorneys, called for Eller and her attorneys to submit 10 business days in advance of the conference a "written demand" for what a settlement agreement should include. Day's letter calls for P.G. school officials and their attorneys to submit five days in advance of the conference a "written offer" to Eller for what a settlement should consist of.
"For years, I was aggressively misgendered, attacked and harassed in the hallways and even in my own classroom by students, peers and supervisors," Eller said in a statement released by the LGBTQ litigation group Lambda Legal, which, along with the D.C. law firm Arnold & Porter, is representing Eller.
"My pleas for help and for sensitivity training on LGBTQ issues for students and staff, were ignored," Eller said. "The relentless harassment stripped me of the joy of teaching and forced me to resign," said Eller. "It is time for Prince George's County Public Schools to be held accountable."
Eller charges in her lawsuit that the harassment and discriminatory action against her began in 2011 when she began presenting as female during the school year. The lawsuit says school officials initially responded to her complaints about the harassment by demanding that she stop dressing as a woman and return to wearing men's clothes, which she refused to do.
The lawsuit says she was forced to resign from her teaching job in 2017 after being diagnosed with post-traumatic stress disorder due to the alleged abuse she faced on the job.
In addition to naming P.G. County Public Schools and the P.G. County Board of Education as defendants, the lawsuit also names as a defendant the school system's CEO Monica Goldson.
The lawsuit charges that the school district and its administrators violated Title VII of the U.S. Civil Rights Act of 1964, Title IX of the U.S. Education Amendments of 1972, the Equal Protection Clause of the U.S. Constitution, the Maryland Fair Employment Practices Act, and the Prince George's County nondiscrimination code.
In its official response to the lawsuit, attorneys for the school system denied Eller's allegations and claimed the school system had in place nondiscrimination policies that covered gender identity and sexual orientation for school employees and students. The school system also states in its response that Eller may have failed to exhaust administrative remedies required prior to filing a lawsuit and that the lawsuit missed deadlines for certain legal claims.
It also says her legal claims may be disqualified because of her "voluntary resignation of employment," an assertion disputed by Eller's attorneys who say the resignation was forced by the abuse and harassment Eller faced on the job.
Her attorneys also point out that Eller filed a complaint against school officials in 2015 before the U.S. Equal Employment Opportunity Commission, which conducted an extensive investigation into Eller's complaint. The attorneys note that in 2017 the EEOC issued a letter stating that there was "reasonable cause" to believe Eller had been subjected to unlawful treatment based on her sex and gender identity.
"After she filed this discrimination charge, the school administration retaliated against Ms. Eller by taking away her advanced placement English class and opening a disciplinary hearing against her that ended in no discipline," the Lambda Legal statement says.
P.G. County school officials have declined requests from the Washington Blade for comment on Eller's lawsuit, saying they have a policy of not commenting on pending litigation.
Among those expressing concern over the issues raised in the Eller lawsuit is College Park, Md., Mayor Patrick Wojahn, who is gay. College Park, which is home to the University of Maryland, is in Prince George's County.
"It's important for our county and for the entire community, especially for the kids, that the schools be places free of harassment and discrimination," Wojahn said. "And if what Ms. Eller says is true, then it shows that the school system has fallen seriously short."
LGBTQ+ teens, 20-somethings share pandemic mental health struggles, post-pandemic plans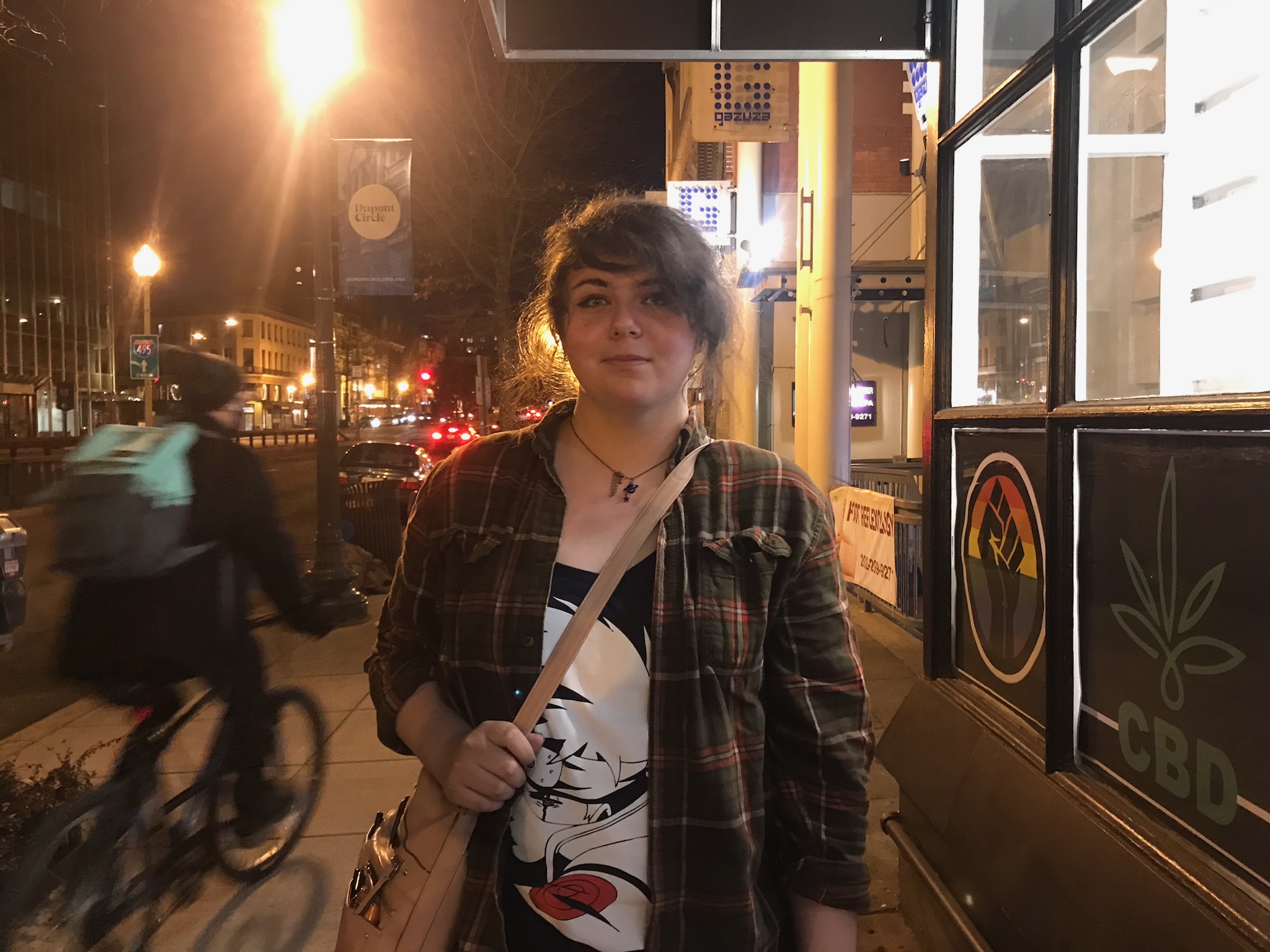 WASHINGTON, D.C. – People around the world have struggled for more than a year while stuck at home for school and work. But this physical and social isolation has taken a particularly tough toll on LGBTQ+ youth, data and interviews show. 
That's because the pandemic cut many gay and transgender youth off from the places and spaces where they feel free to be themselves and forced them to spend a lot more time with family members who may not accept them.
"A lot of my friends are in the closet…and being stuck at home, they can't really get out into the world," said K.C. Elowitch, a 14-year-old transgender student in Rockville, Md. "At school, they were able to do whatever they wanted and be whoever they wanted. Now being stuck at home with [their families] is a lot more stressful."
Elowitch was one of 11 young people, ages 14 to 22, who participated in a recent LGBTQ+ youth mental health focus group hosted by the Urban Health Media Project, a Washington-area nonprofit that trains diverse high school students from under-resourced communities to do multimedia health and social issue journalism. 
Elowitch's experience was echoed by others in the focus group. 
"I was in a bad place when I was closeted," said Wendy Nichols, a 22-year-old trans woman who began transitioning last summer. "Not just mentally, but literally and physically." 
Living with transphobic parents made it "hard to be comfortable with myself," said Nichols. 
Focus group members honed in on topics that make it hard to be LGBTQ+, including: 
A lack of positive and realistic representation of LGBTQ+ youth in media;

Being misdiagnosed in doctor's offices and being treated unfairly due to sexuality, along with other health inequities; and

The impact of strict religious beliefs about sexual orientation and gender identity.
Participants were encouraged to share openly, and were led through the 90-minute discussion by professionals, and fellow members of the LGBTQ+ community. The focus group was co-moderated by Heidi Ellis and Josh Rivera. Ellis, who identifies as lesbian, was a senior adviser at the U.S. Environmental Protection Agency in the Obama administration and now runs her own advocacy and consulting company. Rivera, Money & Consumer Editor at USA TODAY, is gay and chairs the newspaper's diversity committee.  
The focus group participants talked about what they would like addressed by the media and what they would like to see change. They emphasized topics such as safety, gender identity, and safely coming out to others.
Roman Sardo-Longo, a 16-year-old trans male who joined the virtual focus group from Cleveland, said having more LGBTQ+ representation in the media could help other young people more easily accept peers like him.
"It took me a while to come out [as trans] because I was terrified that my friends would not understand, that they weren't gonna get it, that they would think it was a weird thing they would have to accommodate for," he said.
Others shared their experiences with religious beliefs that oppose  LGBTQ+ identity and sexuality. 
Tris Buchanan, 17, lives in Washington, D.C., and identifies as gender-fluid. Buchanan's parents' Christian religion played a big role in their struggle to come out.  
"Some die-hard Christians…say God does not like gays, God doesn't like anyone who's part of the LGBTQ community," said Buchanan. "Homophobes use the Bible and use God as excuses."
Nichols, who also grew up in a conservative Christian household in Texas, said the concept of "toxic masculinity" also greatly affected her as she was growing up. 
"I was told, 'Men don't cry,' " said Nichols. "I grew up with that and it skewed my views." 
When Nichols was 16, she finally decided to tell her family she identified as a woman. Her late mother, who had struggled with mental illness since a serious brain injury in a car crash, took Nichols for a drive and threatened to drive them both into the river if her daughter didn't retract the statement. So Nichols did. 
But last June at 21, Nichols began transitioning to a female by taking hormones she got off the Internet. She didn't have health insurance and lived nearly five hours from the nearest health care provider who would treat her.  After her father died of cancer last August, she moved to the Washington, D.C., area to live with a friend she met online. 
When that didn't work out, Nichols became homeless and called the LGBTQ+ youth shelter Casa Ruby. There, she found comfort with others like her and within two months, was connected to the transitional housing where she can now live for the next 18 months, if needed. She begins a new job as a receptionist in early May. 
Nichols, who struggles with substance use and what she believes is depression, said she's feeling more hopeful than ever that "one day I can overcome it all." 
"The future seems so bright now," she said. "I'm not stuck in a place where I couldn't be myself or dreading the next bad thing as I did for most of 2020 when I was preparing for my father to pass away." 
UHMP also just completed a workshop on the relationship between housing and health, including LGBTQ+ youth homelessness in D.C. and Baltimore. That story will run soon in the Blade. Another reporting workshop this summer will explore youth mental health, with a special focus on the LGBTQ+ and Black, Indigenous and People of Color (BIPOC) communities. UHMP is seeking applications for 20 high school students to attend.
UHMP is also pursuing reporting on topics proposed by the young people who attended the focus group. Two participants are working on a story about the additional challenges faced by LGBTQ+ youth with learning disabilities. 
Jojo Brew, an 18-year-old trans male in Washington, D.C., who participated in the focus group, believes the LGBTQ+ community should produce positive content on social media sites such as Instagram in order to raise awareness and promote understanding of gender and sexuality issues.
To that end, he's begun interviewing and photographing other LGBTQ+ teens in the D.C. area for visual articles and social media posts and told a little of his own story for Instagram. Brew is also helping plan a June 18 LGBTQ+ event co-hosted by UHMP in Washington, where he hopes young people who may not be out can be "one with the community" even if they don't speak publicly.  
"Having that exposure to other LGBTQ+ people, they'd realize they aren't the only ones going through a tough time," said Brew. "They want to be heard and feel some type of love." 
Brew was recently awarded a Children's Defense Fund fellowship grant to chronicle the sense of community in Southeast Washington and is working with UHMP to capture and share the stories of LGBTQ+ youth in the D.C. area. 
UHMP is looking for LGBTQ+ people of all ages who are willing to be interviewed about youth mental health. We'd like to hear from youth and adults on all topics, including the impact of the reactions of community, government, parents, religious organizations and peers to youth gender and identity. What helped you weather challenges that could help the next generation?  Let us know at [email protected] 
Vanessa Falcon is a UHMP intern and senior at Miami Lakes Educational Center in Florida. Jayne O'Donnell, former health policy reporter at USA TODAY, is UHMP's founder.