New D.C. LGBTQ bar concerned over delay in approval of city permit
As You Are operating since March with limited occupancy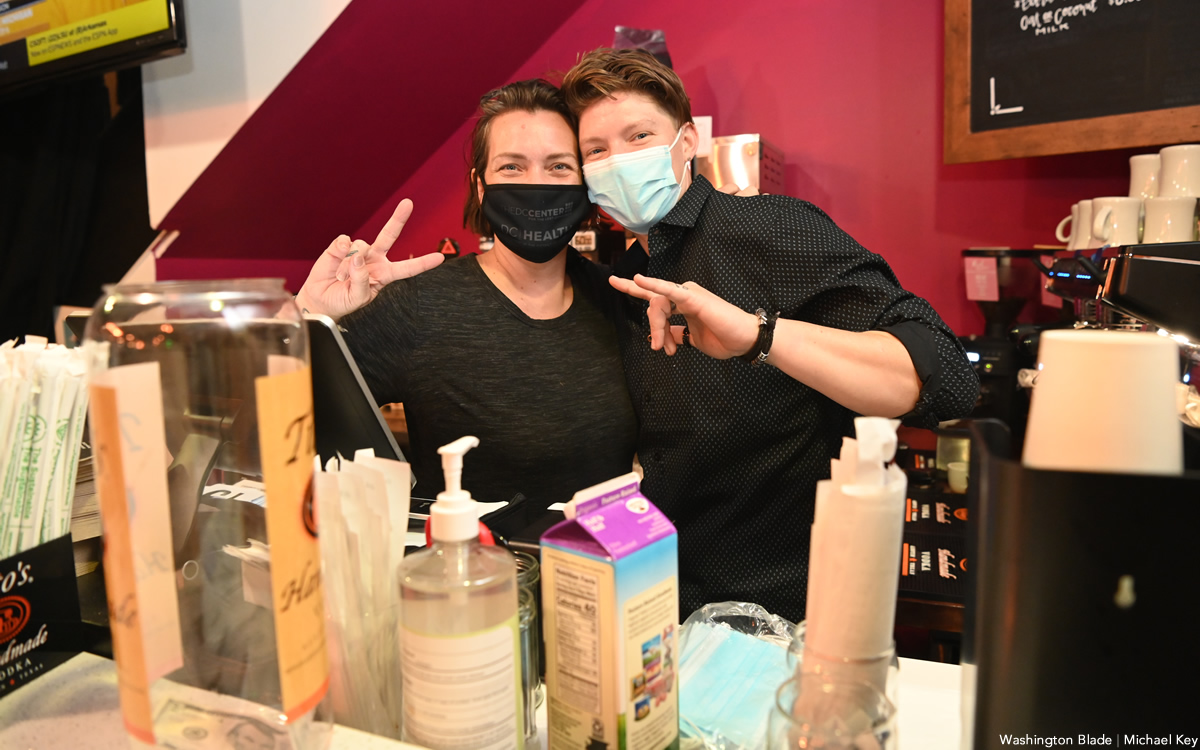 A delay of more than four months by a city regulatory agency in approving a certificate of occupancy for the Capitol Hill LGBTQ bar and café As You Are has raised concern among its owners and customers that one or more D.C. government bureaucrats may be subjecting the bar to biased treatment.
Lesbian activists and businesswomen Jo McDaniel and Rachel Pike, the owners of As You Are, said they and the landlord for the building in which the bar is located at 500 8th St., S.E. have submitted all of the required paperwork to obtain a permanent Certificate of Occupancy needed for the bar to remain open.
They are currently operating under a temporary provisional Certificate of Occupancy, but if a permanent version of the certificate is not approved the bar will be forced to close under D.C. fire and safety regulations.
According to the two women, one or more officials with the D.C. Department of Consumer and Regulatory Affairs (DCRA), which must approve the occupancy permit, have repeatedly said the documents submitted were insufficient but did not fully explain why.
McDaniel this week sent the Blade a copy of a July 22 email from DCRA supervisor and structural engineer Semere Hadera saying he was asked to help facilitate the approval process, but he could not find the documents in question and asked As You Are to resend them.
Documents McDaniel provided to the Blade show that the holdup is over two legal documents, an Access Easement Agreement and a Deed of Covenants, which must be approved by the owner of the building in which As You Are is located and the owner of the adjacent building in which the restaurant Trattoria Alberto operates.
The two documents specify that both building owners must agree to allow a door connecting the two buildings on the second floor of each building to remain unlocked so it can be used for the evacuation of the occupants in either building in case of an emergency such as a fire.
McDaniel said the two building owners fully agree, as they had when a straight bar operated in the As You Are building, to keep the door in question unlocked so it may be used for emergency purposes. She said DCRA did not appear to object to the two similarly worded documents used to approve the occupancy permit for District Soul Food & Lounge, which operated at 500 8th St., S.E., before it went out of business last year.
In response to a request for comment by the Blade, DCRA spokesperson Daniel Weaver sent the Blade a statement saying one of the documents sent by As You Are and the building owner was missing needed information. The statement says DCRA did not receive the Access Easement Agreement.
"The Department of Consumer and Regulatory Affairs (DCRA) has worked diligently with the owner of As You Are LLC with the permitting process and to issue a Certificate of Occupancy (C of O)," the statement says. It says DCRA issued a conditional C of O to the building's landlord on March 3, which allows a first-floor occupancy of 100 people and a second-floor occupancy of 49 people.
McDaniel said final approval of the occupancy permit will allow As You Are to have a total occupancy capacity of 180, which she said is needed to allow their business to reach its full potential financially.
"An Access Easement Agreement was submitted by the applicant on April 12, 2022, however, it is not dated or executed by the parties as required," the DCRA statement says.
"A Deed of Covenants is also required and has not been provided, although DCRA did provide the template for use," according to the statement, which adds that both documents must be reviewed by the Office of the D.C. Attorney General, which must give final approval of the documents.
"Regarding bias concerns, DCRA's role is to provide all residents and businesses in the District of Columbia with great customer service in an equitable, transparent manner," the statement concludes.
McDaniel said it was her understanding that all required documents had been submitted to DCRA. She said she was hopeful that DCRA official Hadera, who just became involved in As You Are's months-long effort to obtain final approval of the C of O, will be able to quickly secure that approval.
Wanda Alston Foundation chosen as Casa Ruby receiver
Judge approves move at recommendation of D.C. Attorney General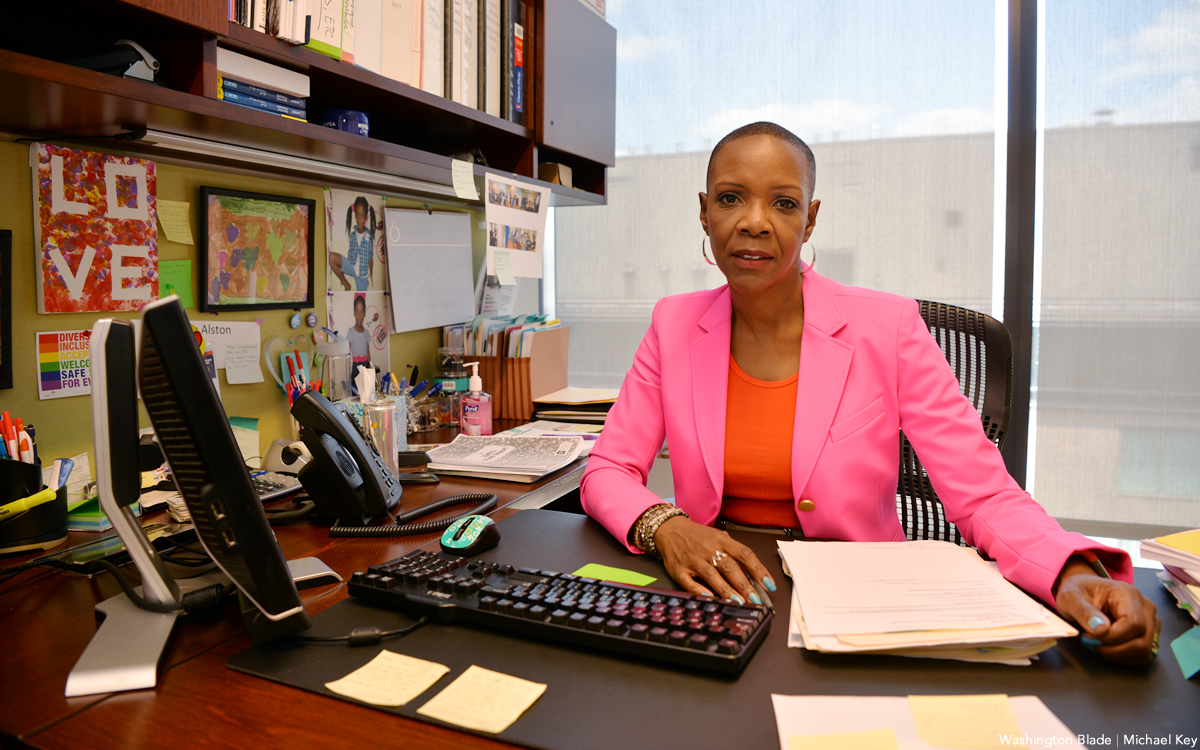 A D.C. Superior Court judge on Friday, Aug. 12, appointed the Wanda Alston Foundation as the city's receiver for the LGBTQ community services center Casa Ruby in a role in which the Alston Foundation will assume full control over Casa Ruby's operations and finances.
Judge Danya A. Dayson stated in an order she issued at 2:27 p.m. on Friday that she appointed the Alston Foundation for the receivership role at the recommendation of the Office of the D.C. Attorney General, which asked the judge to place Casa Ruby in receivership in a court motion filed on Aug. 3.
Founded in 2008, the Wanda Alston Foundation provides housing and support services for D.C. homeless and at-risk LGBTQ youth ages 18 to 24 and advocates for expanded city services for LGBTQ youth, according to a statement on its website.
During a virtual court hearing on Thursday, Aug. 11, Dayson approved the AG office's request to place Casa Ruby under receivership. During the hearing, Adam Gitlin, chief of the AG office's Public Integrity Section, announced that the AG office had two organizations under consideration for the Casa Ruby receiver – the Alston Foundation of D.C. and the Baltimore-based LGBTQ services organization Safe Haven, which has announced it planned to open a facility in D.C.
Gitlin asked the judge if the AG's office could have one more day to make a final decision on which of the two groups should be named as the Casa Ruby receiver, and Dayson granted his request.
Among those who spoke at the Aug. 11 hearing was June Crenshaw, the Wanda Alston Foundation's executive director. Crenshaw told the judge her organization has long supported the mission of Casa Ruby and it was prepared to do all it could to continue that mission in its role as receiver.
In a seven-page order issued on Aug. 12 approving the AG's recommendation that the Alston Foundation be appointed as receiver, Dayson restated her earlier findings that the AG's office provided sufficient evidence that a receivership was needed. Among other things, she pointed to the AG office's allegations that Casa Ruby and its founder and former executive director Ruby Corado violated the District's Nonprofit Corporations Act.
"The District alleges in its petition that Defendant violated the Act by failing to maintain a lawfully constituted Board of Directors, failing to maintain control and oversight of the Corporation; permitting Ruby Corado, the executive director, to have exclusive access to bank and PayPal accounts held in the name of, or created to benefit, Casa Ruby; and permitting Corado to expend hundreds of thousands of dollars of nonprofit funds without Board oversight and for unknown reason," Dayson stated in her order.
"Accordingly, it is on this 12th day of August 2022 hereby ORDERED that the District's motion for appointment of a receiver is GRANTED, and it is FURTHER ORDERED that until further order of this court, the Wanda Alston Foundation, Inc., 1701 Rhode Island Avenue, N.W., 2nd Floor, Washington, D.C. 20036 (the "Receiver"), is hereby appointed as Receiver," Dayson declared.
Dayson stated in her Aug. 12 order that she has "hereby lifted" her Aug. 3 order granting the AG office's request that Casa Ruby's bank accounts and all financial assets be frozen. The Aug. 12 order states that the receiver will now have full control over the bank accounts and Casa Ruby assets.
But the judge adds in her latest order, "Notwithstanding the lifting of the August 3, 2022, freezing Order, Ruby Corado shall not regain access to the affected accounts."
In addition, Dayson "further" states in her Aug. 12 order that Casa Ruby's "trustees, directors, officers, managers, or other agents are hereby suspended and the power of any directors or managers are hereby suspended. Such persons and entities shall have no authority with respect to Casa Ruby's operations or assets, except to the extent as may hereafter be granted by the Receiver."
The order concludes by directing the receiver to prepare a written report to the court by Sept. 13, 2022, on these issues:
• Assessment of the state of Casa Ruby's assets and liabilities
• Identification of potential D.C. grant funds that could still be accessed if Casa Ruby met the grant requirements and how Casa Ruby could meet those requirements
• Determine whether Casa Ruby can pay outstanding financial obligations, including but not limited to employees, landlords, and vendors
• A recommendation regarding whether Casa Ruby's Board should be reconstituted, and it should resume providing services, or instead whether Casa Ruby should be dissolved in an orderly manner pursuant to D.C. Code.
Corado also spoke at the Aug. 11 virtual hearing through a telephone hookup. Among other things, she said she does not oppose the appointment of a receiver.
But Corado disputed the AG office's allegations against her and Casa Ruby, claiming the group's financial problems that resulted in its shutdown of most Casa Ruby programs were caused by the D.C. government's decision to discontinue many but not all city grants providing funding for Casa Ruby.
In its court filings, the AG's office has disputed Corado's claims, saying the city grant funds for many of Casa Ruby's programs were suspended or discontinued because Casa Ruby failed to comply with the grant requirements that all city grantees are obligated to comply with.
"The mission of the Wanda Alston Foundation is to eradicate homelessness and poverty for LGBTQ youth between ages 18 and 24, the group states on its website. The statement adds that the Alston Foundation seeks to accomplish that mission by advocating for LGBTQ youth by "providing programs including housing, life skills training, case management services, linkages to medical care and mental health care and other support services, support in staying and returning to school, and employment support."
Another gay couple assaulted in D.C. in suspected hate crime
Two men holding hands when hit from behind by group of attackers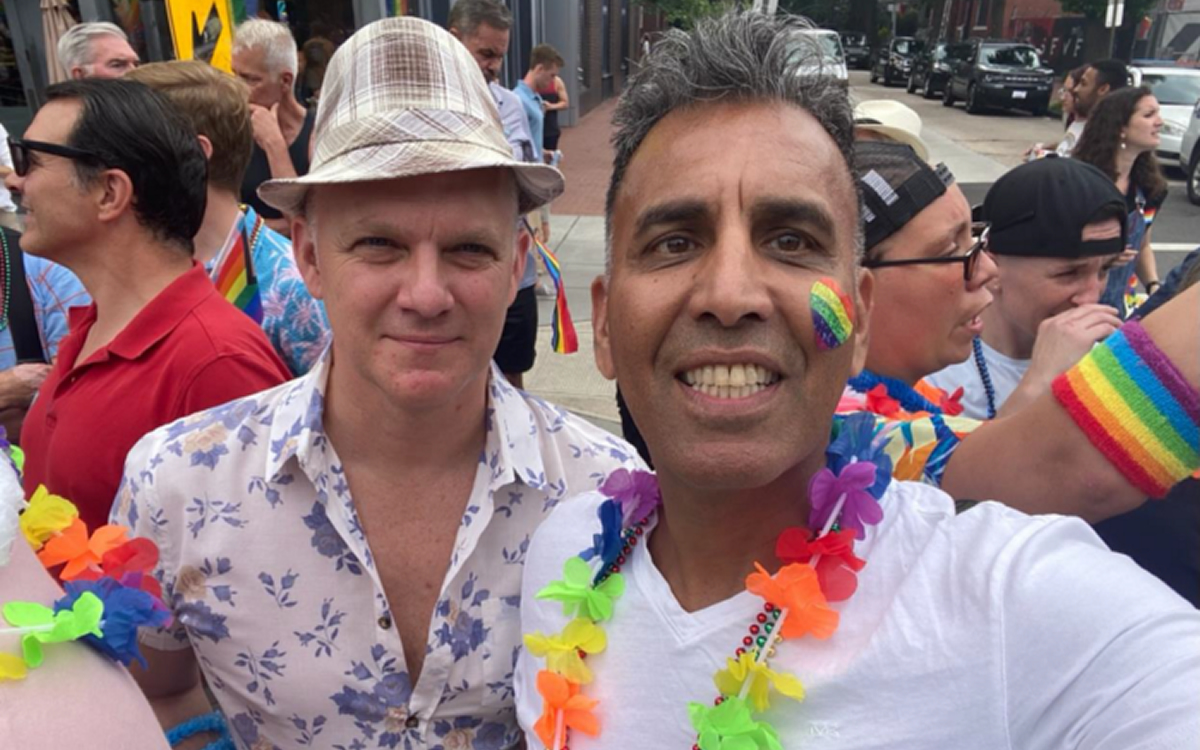 A gay male couple informed the Washington Blade this week that they were assaulted by a group of young men on June 17, at least of one of whom shouted the word "faggots," while the couple was holding hands walking home on the 1500 block of T Street, N.W. a few doors away from their house.
One of the two men suffered a broken jaw and fractured thumb when two or three of the attackers punched and kicked him in the head and face after knocking him to the ground, according to a D.C. police report that lists the incident as a suspected anti-gay hate crime.
The incident took place about six weeks before another gay male couple was attacked and punched in the head and face by a group of young males appearing in their late teens as at least one of them shouted "monkeypox faggots." The incident occurred on Aug. 7 along the 1700 block of 7th Street, N.W. in the Shaw neighborhood as the men were walking to a nearby bus stop.
D.C. police, who have released photos of two suspects in the Aug. 7 incident and a photo of one suspect in the June 17 case, say no arrests have been made in either of the cases but both cases remain under active investigation.
The two victims in the June 17 case identified themselves as J.P. Singh, Professor of Global Commerce and Policy at George Mason University, and Charles D. "Chuck" Johnson Jr., CEO and President of the Aluminum Association industry trade organization. They initially identified themselves in a little-noticed article about the incident that they wrote and published on June 23 in the blog Medium in which they also posted a photo of themselves.
"We, JP and Chuck, are a middle-age interracial gay couple," the two wrote in the article. "We have been together for nearly 27 years, and live in a gay neighborhood in Washington, DC. On Friday, June 17, while walking back from the gym at 10 p.m. and holding hands, a group of young African American men assaulted us on our street," the two wrote.
Their article goes on to explore issues surrounding racial justice and crime, and the possible impact of the Black Lives Matter movement on police response to crime, including anti-LGBTQ hate crimes, among other related issues.
"Assaults like ours open wounds in our society around race and LGBTQ issues," they state in the article. "Through writing this article, we want to emphasize context and healing, and not encourage racialized ways of thinking that we associate with divisive tactics."
Singh told the Blade the incident began on T Street, N.W., steps away from their house and in front of the house of gay D.C. Advisory Neighborhood Commissioner Kyle Mulhull. He said a group of the attackers approached him and Johnson from behind and the couple didn't see the attackers until they were struck with punches.
"Before we knew it, I heard Chuck yell," Singh said. "And when I turned to him, I felt a punch on my ear."
According to Singh's account, the attackers ran toward 15th Street and Johnson ran after them presumably to be able to inform police of their location, with the intent that the attackers could be apprehended.
But Singh said that another group of attackers emerged from an alley and appeared to have joined the first group and began assaulting Johnson again. The D.C. police report says officers responding to a 911 call from Johnson arrived on the scene when Victim 1, who was Johnson, was observed at the intersection of 15th and U Streets, N.W.
"The officers observed that Victim 1 was bleeding from his mouth as a result of the assault," the report says. The report says the officers call the D.C. Fire and Emergency Medical Services Department for assistance.
"Victim 1 stated that he and Victim 2 were walking eastbound in the 1500 block of T St., N.W. when 4 to 8 suspects approached from behind and assaulted them with punches," the report continues. "Victim 1 stated that at least one of the suspects yelled homophobic slurs at him as the assault was perpetrated.
Singh said he accompanied Johnson to the emergency room where he was treated and underwent surgery two days later to treat his jaw, which was broken in two places. Singh said Johnson was also treated for a fractured thumb.
Gay former D.C. Council hopeful backs fellow gay candidate
Parker would become first gay Council member since 2015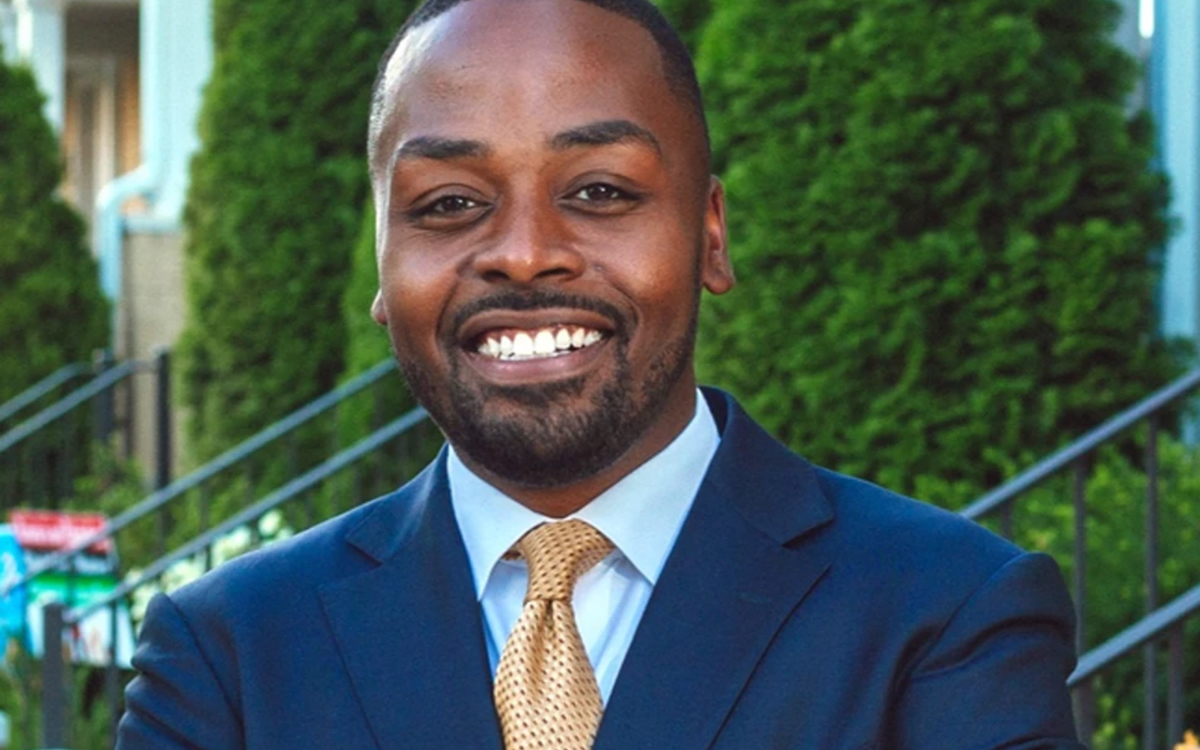 Gay former D.C. Council candidate Salah Czapary, who lost his race for the Ward 1 Council seat in the city's June 21 Democratic primary, is calling on LGBTQ voters and their allies to support fellow gay candidate Zachary Parker, who won the Democratic nomination for the Ward 5 Council seat in the June primary.
Parker, who is being challenged by Republican nominee Clarence Lee in the Nov. 8 general election, would become the first openly gay member of the D.C. Council since 2015 if he emerges as the winner in the November election.
As part of his effort to support Parker, Czapary helped to organize a meet-and-greet reception for Parker at the D.C. gay bar Number Nine that was scheduled for Wednesday evening, Aug. 10.
"D.C. ranks as the most accepting state for LGBTQ+ individuals, but that doesn't mean the work for equality is over," Czapary said in a statement announcing the event. "All of us know someone who came to D.C. fleeing a family or community that rejected them," he said.
"D.C. is, for many people, a sanctuary and a second chance. And I know that Zach will be a fighter to ensure D.C. remains an open and welcoming city for all who call it home," he said in his statement.
Czapary, a former D.C. police officer, lost his Council race to incumbent Ward 1 Council member Brianne Nadeau, who has been a longtime supporter of the LGBTQ community.