LGBTQ advocacy groups in Zimbabwe fight gender-based violence
GALZ study found majority of survivors don't report abuse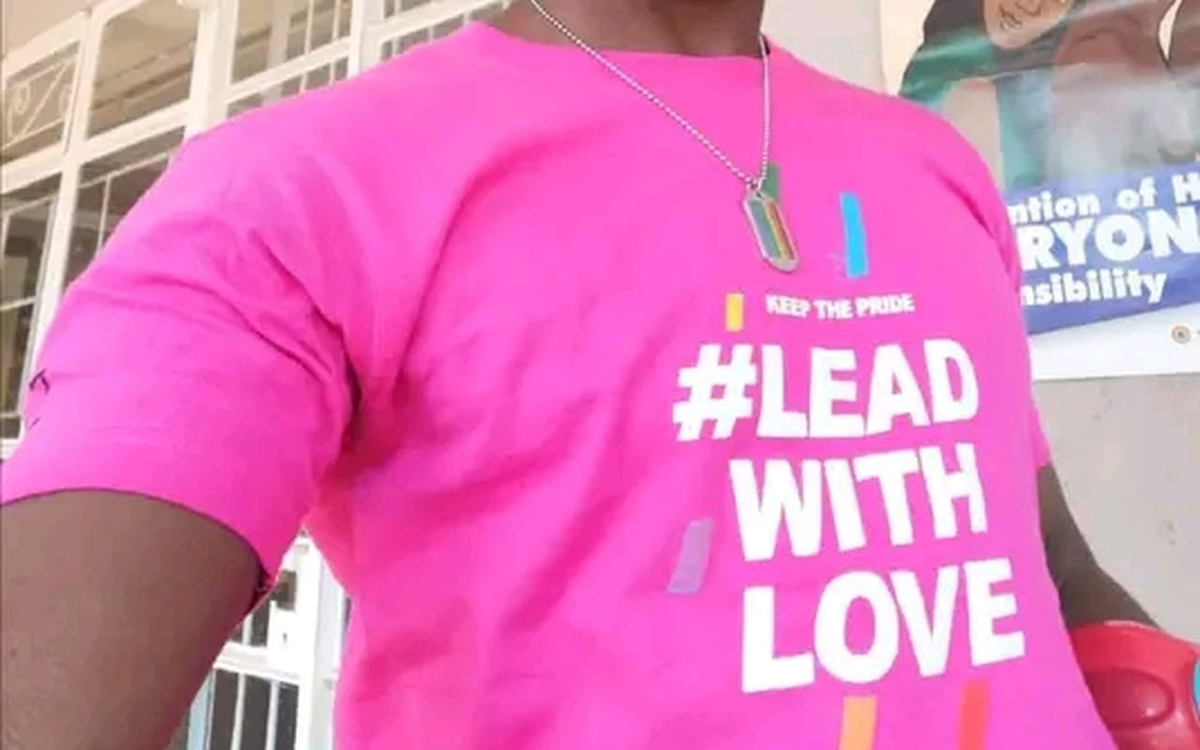 President Emmerson Mnangagwa's 2018 inauguration was seen as a new dawn not only for the country's political and economic elite, but for LGBTQ and intersex Zimbabweans and other groups. The LGBTQ and intersex community nevertheless continues to reel from intimidation, harassment and ostracization five years after the late-President Robert Mugabe, who ruled the country with an iron fist, left office.
The 2013 Constitution that is currently in use does not outlaw consensual same-sex sexual relations, but same-sex marriages if one is found engaging in sexual activity that is regarded as illegal. The Zimbabwean government, in other words, does not have a problem with anyone who is part of the LGBTQ and intersex community as long as they do not get married or have sex in public.
Even though the Constitution may appear to tacitly protect LGBTQ and intersex Zimbabweans, their everyday experiences, especially when it comes to the issue of gender-based violence, is vastly different.
"Mainstream dialogue of GBV (gender-based violence) in Zimbabwe has predominantly given salience to the experience of cisgender category of women over LBT women. Little to no conversation has been facilitated on the experiences of LBT women, who are disproportionally affected by GBV. GALZ (Gays And Lesbians of Zimbabwe) has recorded extreme cases of correctional rape, sexual assault and physical assault and intimate partner violence (IPV)," said Samuel Matsikure, programs manager for Gays and Lesbians of Zimbabwe, an LGBTQ and intersex rights group.
According to a study conducted by GALZ in 2021, at least one in three lesbian, bisexual and transgender women experienced violence inflicted based on perceived sexual orientation and gender identity. Gay, bisexual and trans men have also experienced heightened emotional and physical violence, and a lack of accountability exacerbates these experience.
GALZ has also documented cases of intimate partner violence, but the restrictive environment in which it works perpetuates silence around them. Other factors that contribute to this inaction include an unresponsive police force and judicial system and a patriarchal society that does not acknowledge violence between partners of the same sex and ridicules men who report they are survivors of intimate partner violence.
At least 65 percent of people who GALZ interviewed for their 2021 study said they never reported the abuse they experienced for fear of double victimization.
"This is primarily due to the fact that law enforcement is relatively lux to take action and investigate same-sex partner violence and general violence perpetrated on LGBTI people and society at large also turns a blind eye to this calibre of violence. Such attitudes in turn, discourage victims to speak out and report GBV," said Matsikure.
Matsikure also described the government's commitments to protect LGBTQ and intersex Zimbabweans through its National Development Strategy as nothing more than lip service.
"The government has indirectly made considerable efforts to protect LGBTI people from all forms of harm and abuse," said Matsikure. "However, government is yet to fulfill such commitments creating challenges such as, hesitancy of law enforcement agencies to crack down on GBV experienced by LGBTI persons and hesitancy of LGBTI persons to report or speak out against GBV due to fear of blackmail, homophobic backlash, stigma non-recognition of females as perpetrators of IPV. Lack of political will and leadership to address GBV against LGBTI persons. Delays in seeking treatment, there can be significant delays between GBV and presentation to medical care." 
"Moreover, constant threats of deregistration of organizations working on the protection of human rights and LGBTI rights by the State limits the interaction of communities with the law enforcers as same-sex conduct is still criminalized," added Matsikure. "The perception that the current Constitution outlawed homosexuality hinders some government entities from openly assisting LGBTI persons where GBV or IPV has been reported yet the Constitution only mentions same-sex marriage."
Trans and Intersex Rising Zimbabwe also said they were working on establishing a safe environment for LGBTQ and intersex Zimbabweans in which they will coexist with the heterosexual community.
TIRZ says it's working through a an initiative that focuses on three areas: Family and friends, sensitizing people on LGBTQ and intersex issues and building an educational and informational support system that focuses on creating lobby, advocacy, religion and cultural programs. TIRZ hopes these efforts will create common ground and allow dialogues with heterosexual Zimbabweans.
TIRZ Program Director Chihera Meki said LGBTQ and intersex Zimbabweans still face major challenges, despite these efforts.
"Challenges such as gate keepers as well as religious and cultural beliefs have affected the program to reach out to the various communities, to help close the gap on information," said Chihera.
Daniel Itai is the Washington Blade's Africa Correspondent.
Ugandan Constitutional Court to consider challenge to Anti-Homosexuality Act
Hearing is slated to begin on Dec. 11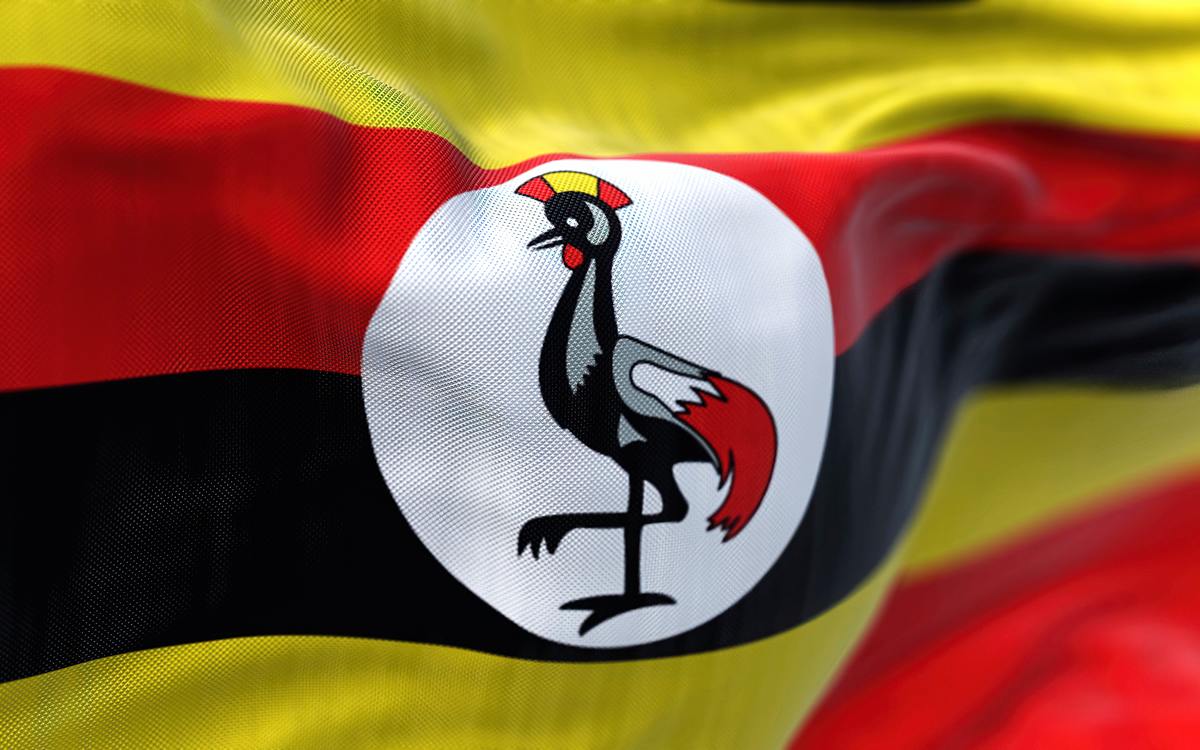 Activists in Uganda are optimistic the queer community will get justice from the Constitutional Court hearing on a petition that challenges the country's Anti-Homosexuality Act.
Some of the groups that spoke to the Washington Blade before the hearing begins on Dec. 11 termed the law that President Yoweri Museveni signed in May as "discriminatory, unconstitutional and a violation of fundamental human rights."
Uganda Minority Shelters Consortium, a local NGO which supports and advocates for the rights of LGBTQ victims of violence and homelessness, noted the Anti-Homosexuality Act has created a "climate of fear and persecution" for queer Ugandans.
UMSC Coordinator John Grace said this situation has led to a spike in homophobic violence, discrimination and the LGBTQ community's inability to access healthcare and other basic services due to fear.
"We believe the court should nullify this discriminatory law and pave the way for a more inclusive and equitable society for all Ugandans," Grace said in support of the four consolidated petitions that several LGBTQ activists filed.
The plaintiffs include Uganda's Deputy High Commissioner to South Africa Kintu Nyango, Makerere University Law professors Sylvia Tamale and Busingye Kabumba, veteran journalist Andrew Mwenda, West Budama Northeast MP Fox Odoi and several advocacy groups.
Odoi is Museveni's former legal advisor.
Petitioners in a pre-hearing conference on Tuesday argue the Anti-Homosexuality Act violates Article 92 of Uganda's constitution, which bars Parliament from enacting a law that goes against a decision by the country's Judiciary. This position is in response to the Constitutional Court's 2014 ruling that nullified a similar anti-homosexuality law.
The plaintiffs also argue the Anti-Homosexuality Act was hurriedly passed within six days instead of 45 days as Parliament's rules requires and that it was enacted without meaningful public consultation.
"This hearing is crucial for LGBTQ+ Ugandans as it provides a platform to expose the law's flaws and its detrimental impact on their lives, amplifies their voices to encourage dialogue about equality, tolerance and acceptance, and it instils hope and empowers the queer individuals to fight for their rights and dignity," Grace stated.
His remarks come a day after the U.S. Ambassador to Uganda William Popp defended the Biden-Harris administration's decision to impose sanctions against some Ugandan officials and announced plans to remove Kampala from Washington's duty-free trade program for sub-Saharan African countries over the anti-LGBTQ law.
Ugandan Parliament Speaker Anitah Among, who is targeted in the U.S. visa travel ban, on Wednesday disclosed the White House has targeted more than 300 MPs who supported the Anti-Homosexuality Act. (U.S. government policy is not to target officials over legislative activity.) Secretary of State Antony Blinken on Monday announced the additional sanctions. 
Among and the other MPs hit back at the U.S. and vowed to protect the anti-LGBTQ law "with our blood, sweat and souls," while cautioning Ugandans opposed to it should "leave our country and go to live in the United Kingdom or the United States."
Popp, while engaging with Ugandans virtually via X Spaces ahead of the Human Rights Day commemorations on Dec. 10 that will take place under the "Freedom, Equality and Justice for All" banner, said the U.S. "wants good things for Uganda as friends" through a sustained partnership.
"We have invested over 60 years of work, time, effort and resources as a partner of the Ugandan people," said Popp. "We spend about one billion dollars annually in areas like health, education, and food security to improve livelihoods to try and build a more prosperous, freer and secure future for Ugandans which is good for the country, the region, the U.S. and the world."
Popp noted, however, this economic progress cannot succeed without respect for human rights because there is a direct correlation between economic prosperity and societies that are more open and have greater respect for human and civil rights. Popp conceded no country in the world is perfect — including the U.S. — and the Biden-Harris administration is only helping Kampala to identify areas in which Ugandan institutions can improve as they relate to punishing people who violates citizens' human rights.
"Working on these issues as Ugandans and working collectively with us as partners is better for long-term goals and positive development in the country," he said. "If this is done, Uganda collectively will move forward and the U.S. will be the first to applaud it."
Let's Walk Uganda, another Ugandan advocacy group that openly LGBTQ people lead, is also challenging the Anti-Homosexuality Act. The organization told the Blade the case is a litmus test to the Judiciary's core mandate of protecting the "weak" in the society.
"We are challenging the act for violating the entire Bill of Rights and other key provisions of the constitution and its spirit generally," Martin Musiime, the group's legal manager, said. "The Ugandan constitution is against the backdrop of tyranny, oppression and abuse of power against those without power or the marginalized."
Musiime expressed optimism that the petition has strong, convincing grounds for the court to "annul the apartheid law" while also confirming that they are ready to appeal should the court rule against the complainants.
"These efforts are moving hand in hand with political and diplomatic engagements including piling pressure for sanctions," Musiime said. "We are convinced the sanctions are working and we see efforts by the government to lessen on the severity of the law."
Doctor Henry Mwebesa, the director general of Uganda's Health Services, in August issued a circular to all health workers that directed them not to deny services to anyone visiting hospitals; not to discriminate or stigmatize them based on sexual orientation and to protect their privacy, confidentiality and safety.
Let's Walk Uganda and UMSC maintain, however, this directive doesn't guarantee queer people enough protection until the punitive and discriminatory provisions in the Anti-Homosexuality Act, such as reporting a suspected gay person to authorities, are removed and the entire law is repealed.
South Africa poised to bolster penalties for homophobic attacks, hate speech
Bill awaits approval in Parliament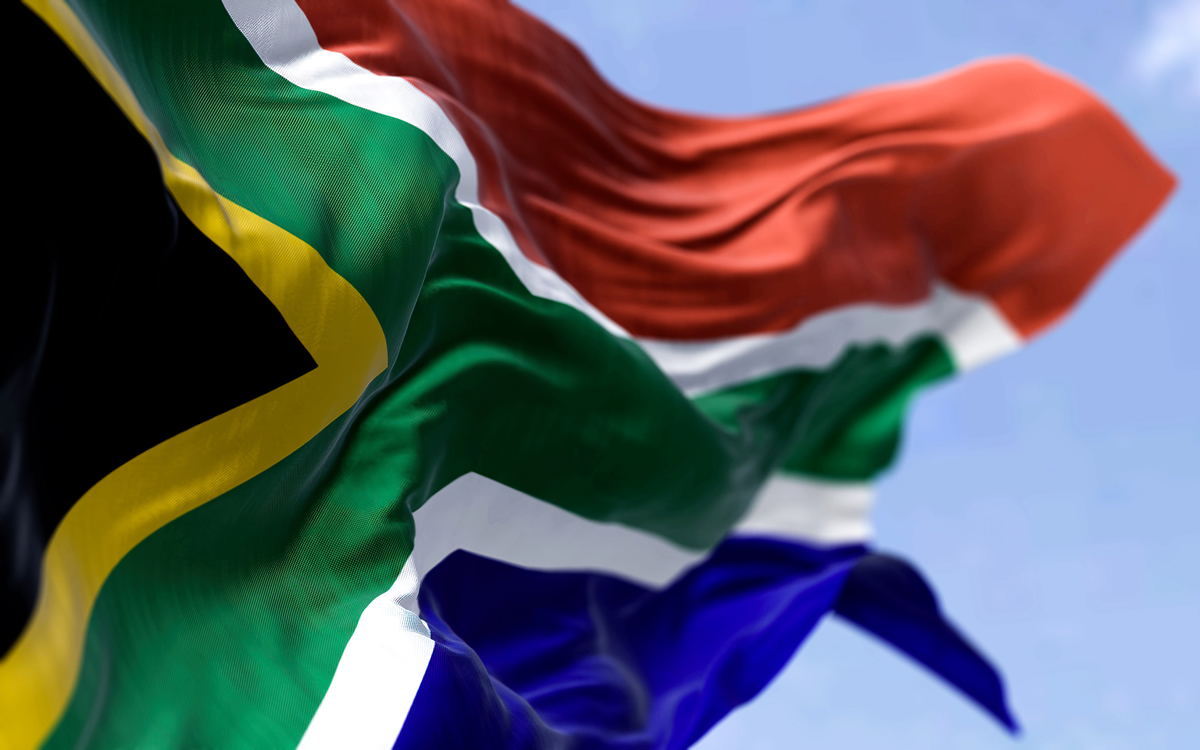 The South African government is one step closer to ensuring any form of homophobia will be subject to hefty penalties that could include a lengthy prison sentence.
Deputy Justice and Constitutional Development Minister John Jeffery on Nov. 22 noted the Prevention and Combatting of Hate Crimes and Hate Speech Bill is now waiting approval in the country's Parliament. President Cyril Ramaphosa will then sign it into law once it is approved.
First introduced in Parliament in 2018, the bill has been contested on its viability and how it would help protect people in South Africa against hate crimes and hate speech, particularly based on race, ethnicity, gender, sexual orientation or any other form of discrimination.
MPs approved the bill in March and then sent it to the National Council of Provinces, which approved it on Nov. 17. The Justice and Correctional Services Committee approved the NCOP's recommendations last Wednesday.
"Section 3 of the bill defines a hate crime as an offense committed where the offender is motivated by prejudice or intolerance towards the victim of the crime because of specified characteristics or perceived characteristics of the victim or another person associated with the victim," reads a Parliament press release about the bill. "These characteristics listed as grounds that could constitute a hate crime include age, albinism, birth, color, culture, disability, ethnic or social origin, gender or gender identity, HIV status, language, nationality, migrant or refugee status, occupation or trade, political affiliation or conviction, race, religion, sex, which includes intersex or sexual orientation."
The press release further notes Section 4 of the bill defines hate speech "as the intentional publishing or communicating of anything that can incite harm or promote hate based on grounds, including, among others, age, sexual orientation and race."
"The bill also provides for penalties such as fines, imprisonment or both for those who are convicted of the offenses," it reads.
Access Chapter 2, a South African LGBTQ rights organization, meanwhile, has now become the first LGBTQ-led law clinic in the country. The Legal Practice Council last week officially registered the group.
Although South Africa is the only African country that protects same-sex sexual relations in its constitution, there has been a surge in anti-gay attacks — kidnappings, hate speech, rape and killings — over the last few years. This trend has prompted many people who identify as LGBTQ to be cautious about disclosing their sexual orientation.
Gerbrandt van Heerden of the Center For Risk Analysis, a market research firm, says there is an urgent need to better equip society, law enforcement agencies and other sectors to fight homophobic attacks.
"Officials such as police, teachers, judges and magistrates should receive proper training and resources regarding LGBT issues," said van Heerden. "Sexuality and sexual health should be included as a subject in the healthcare worker curriculum so that professionals in the field will in future have sufficient skills to manage LGBT patients properly, and be more knowledgeable about their specific healthcare needs."
Van Heerden added companies and employers should receive guidance that helps them understand a hostile-free workplace for LGBTQ people can improve productivity and output and attract talent. Van Heerden also said official data, such as that in the national Census, should include trans South Africans and other members of the LGBTQ community.
"Doing so will demonstrate how serious South Africa and its policymakers are in cherishing and respecting the country's progressive constitution," said van Heerden.
Nigerian fashion industry provides safe haven for country's LGBTQ community
Homosexuality criminalized; lawmakers want to make cross-dressing illegal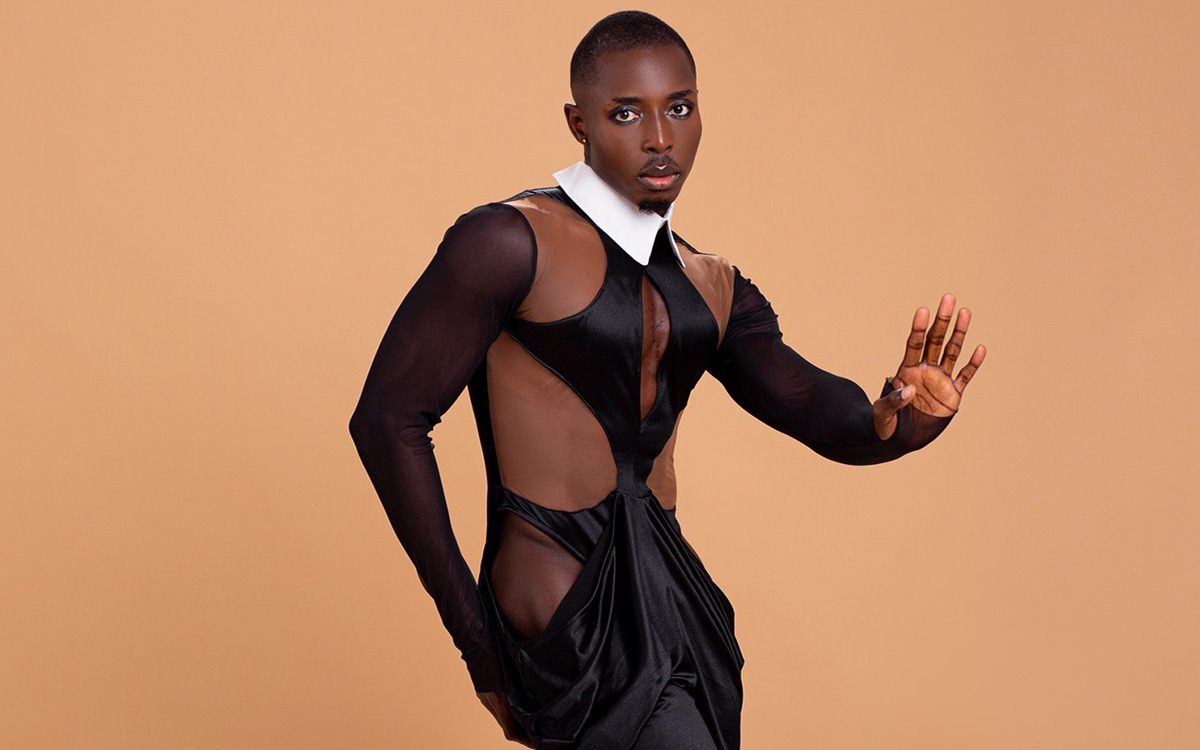 For their SS/24 collection titled Mea Culpa, Emerie Udiaghebi, a young Nigerian androgynous fashion label, ventures into the world of religion, and how conflicted they used to feel growing up as queer and Christian. The collection, built by Udiaghebi, who is a nonbinary designer, is a way for them to add colors to the lackluster they'd felt growing up with a religious background, translating their many experiences into garments they'd have loved to be in while growing up.
"[It] tackles every single feeling, and every single thing it means to be human," Udiaghebi told the Washington Blade. "There's love, there's lust, there's sadness and they are all open to a range of interpretations. This collection was my interpretation, but with garments."
Nigeria's fashion industry has a vibrant tapestry and cultural landscape, and it stands as a bold and expressive thread that weaves together the nation's rich heritage and contemporary trends. Beyond aesthetics, it serves as a powerful form of empowerment, particularly for the queer community that often faces unique challenges in this diverse and dynamic country.
For members of the country's queer community, fashion is more than just a collection of fabrics and garments; it's a means of empowerment.
"Mea Culpa touches a whole lot into my identity, down to how the pieces are constructed," Udiaghebi said, "If you looked closely at the collection, you'd find that no one garment is one thing. They're all elements of themselves."
In a country where LGBTQ individuals often face discrimination, violence and social stigmatization, clothing serves as a powerful tool for self-expression. The ability to choose what to wear can therefore be a liberating act, allowing queer individuals to challenge stereotypes and embrace their authentic selves.
Babatunde Tribe, a nonbinary Nigerian stylist, freelance model and artist, shares these sentiments.
"You see, every outfit I put together has a purpose, a message and a little rebellion against the ordinary," they told the Washington Blade, "It takes a keen eye to notice that I'm not just getting dressed; I'm crafting a visual narrative." 
For people like Tribe, fashion has become this gateway for expression and community building. It's become a way to celebrate their unique identity, and assert their presence in a world that often forces conformity.
Speaking of non-conformity, fashion week events in Nigeria are being swarmed with these incredible expressions. They have also presented themselves as a safe space for the queer community to dress expressively. These events, characterized by their eclectic mix of styles and designers, offer an environment where attendees can freely express their identities through clothing. It's a place where diversity is celebrated, and queer individuals can showcase their unique fashion sense without fear of judgement or discrimination.
Victor, a gay man who attended Lagos Fashion Week highlights in an interview with Dazed Media the significance of these events.
"My most considerable style inspiration would be societal issues like gender norms and discussions around masculinity," he said. "I try to use my style to push these kinds of conversations."
While fashion serves as a source of empowerment for the queer community, the Same-Sex Marriage Prohibition Act remains in place.
This law, which former President Goodluck Jonathan enacted in 2014, same-sex marriage and any form of public displays of affection between individuals of the same sex. The SSMPA not only perpetuates discrimination; but also extends its reach into clothing choices, placing queer people at risk for expressing themselves through what they wear.
The SSMPA has therefore had a chilling effect on personal expressions of style.
Dressing in a way that challenges traditional gender norms can lead to suspicion and harassment. Police officers, often motivated by prejudice or lack of understanding, have targeted individuals based on their attire, further exacerbating the challenges faced by the queer community.
Just recently, Nigerian authorities arrested suspected gay people for attending an alleged same-sex wedding and birthday party in Delta state and Gombe state respectively. MPs last year pushed for a bill that would criminalize cross-dressing in Nigeria — an update to the already existing SSMPA.
Despite the oppressive legal environment, many members of Nigeria's queer community are not deterred. Fashion has become a tool for activism and resistance. Designers, artists and activists are using clothing to raise awareness and advocate for LGBTQ rights. They recognize the power of fashion as a platform to challenge the status quo and fight for greater acceptance.
Queer City Media and other organizations have organized fashion events that celebrate queer identities and challenge stereotypes. These events provide a platform for designers and models to express their creativity while advocating for LGBTQ rights. It's a way for the queer community to make a powerful statement through fashion, showcasing that they refuse to be silenced or marginalized. As Nigeria grapples with complex social and political issues, the role of fashion in empowering the queer community is likely to evolve.
The future of fashion empowerment in Nigeria hinges on the collective efforts of the queer community, fashion industry and allies. As acceptance and understanding grow, so too will the opportunities for queer individuals to express themselves freely through clothing. Fashion weeks, already crucial safe spaces, may continue to expand, inviting a broader spectrum of voices and styles. As the Nigerian fashion scene continues to flourish and the conversation around LGBTQ rights gains momentum, the transformative power of fashion in this diverse nation remains a source of strength and inspiration for many. Nigeria's fashion industry stands as a beacon of empowerment for the queer community. It offers a safe haven where LGBTQ individuals can boldly express themselves, challenge stereotypes and celebrate their unique identities.