Sails, skis and snowboards
Several gay and lesbian winter trips and parties planned in major cities

From gay ski weeks to gay rodeos, some of the most popular LGBT events happen during the winter. Whether your tastes lean toward the more laid back affair, such as a romantic dinner for two, or if you are a social butterfly looking to be surrounded by thousands of gay counterparts, here are some must-do events that are happening throughout the remaining winter season:
Elevation Utah 2012
Rated as the No. 1 ski destination by Ski Magazine, Park City, Utah, presents its second annual Gay Ski Week Feb. 23-26. According to founder Tom Whitman, "Unlike some of the other ski weeks, the Elevation events are geared to be friendly and open and fun, not really geared toward VIP velvet ropes." Although these events are described as laid-back, the DJ line-up is quite impressive. World-class DJs such as Roland Belmares, Josh Peace and Pornstar will spin. "Daytime activities are usually taken up by skiing and snowboarding, while the official events happen at après-ski time," Whitman says. The welcome event is held Feb. 23, and culminates in a series of evening parties at venues such as Downstairs, Sidecar, and Jam Salt Lake City. Purchase tickets and get discounted hotel rates at utahgayski.com.
Telluride Gay Ski Week
Can't get enough of Elevation Utah? Hop over to its neighboring state Colorado where the city of Telluride presents its own Gay Ski Week, Feb. 25 through March 3. This weeklong event is produced by StraightOut Media & Marketing and supports the Telluride AIDS Benefit. Activities include Nuclia's Get Wasted Party, the annual White Night party, and the first ever "Wig Run," where everyone from locals to gay skiers can celebrate the week by skiing in their best wig creation. The guest list will be jumping, as three "A-Listers" from Logo TV will be in attendance, including Reichen Lehmkuhl, Chase Hutchison and Levi Crocker. To top the week off, the resort will be celebrating the repeal of "Don't Ask, Don't Tell" by allowing active members of the military to party for free the entire week and receive military discounts from lift tickets to rentals all over town. Purchase tickets and weekly passes at telluridegayskiweek.com.
Royal Caribbean's Allure of the Seas
Set sail with the world's largest cruise ship and surround yourself with 5,400 like-minded gay travelers. Royal Caribbean's Allure of the Sea departs Sunday and cruises to the Mexican cities of Cozumel, Costa Maya and Hispanolia and returns after an indulgent seven days on Feb. 5. The LGBT vacation company Atlantis Events, Inc. brings you attractions such as five architectural dance floors, 13 restaurants and cafes, a plethora of theaters presenting performances such as "Chicago" and Dixie Longate's "Tupperware" show, and adventuresome activities such as rock climbing, zip lining and ice skating. At the western Caribbean ports, you can take part in island excursions such as diving, snorkeling, exploring Mayan ruins or kicking back on the powder-white sand beaches. Broadway diva Idina Menzel and gay comedian Bruce Vilanch will appear. Go to atlantisevents.com for details.
Arizona Gay Rodeo
Looking for something low-key with warm weather, surrounded by dozens of gay cowboys? Visit the Rawhide at WildHorse Pass during Presidents Day weekend (Feb. 17-19) located in Chandler, Ariz. This is the kick-off Rodeo of 2012 hosted by the 25-year-old Arizona Gay Rodeo Association (AGRA). Experience events such as bull riding, roping challenges, speed events on horseback and the Wild Drag Race. Located only 17 miles from the city of Phoenix, you can end your day at one of the popular gay pubs in the capitol, such as Charlie's Phoenix, Kobalt or Apollo's Lounge, which offer specials during rodeo weekend. Visit agra-phx.com to purchase tickets and to obtain a discount code at the Radisson Hotel Phoenix-Chandler. For an affordable $25 weekend pass to all Rodeo events, gay cowboy heaven is only a Stetson away.
LGBT Winter Weekend in NYC
Taking a trip to New York City is always a blast, but now various Travel Alternatives Group (TAG) approved hotels offer an even greater incentive for a weekend trip to the city. Visit the Danfords Hotel & Marina Feb. 24 through March 31 and purchase the "Romance" package for two, starting at $429, which includes a one-night accommodation, Champagne and strawberries upon arrival, a 50-minute side-by-side couples massage at Blue Sapphire Spa and $100 credit toward the Wave Seafood Kitchen. The Garden City Hotel, also located in Long Island, is offering the "All for Love" couple's retreat ($399). Included are overnight deluxe accommodations, chocolate-covered strawberries and a three-course Valentine's dinner for two in the private dining room of the hotel's signature restaurant, Rein. Prefer to stay on the island of Manhattan? Enter the promo code, GLBT11 for up to 20 percent off the best available rate at the Hilton New York (newyork.hilton.com).
Winter Party Miami
Surround yourself with miles of white sandy beaches, thousands of men in Speedos and the bumping base of music spun by legendary DJs such as DJ Joe Gauthreaux. The expected attendance of 10,000 LGBT partiers will benefit the National Gay & Lesbian Task Force through each event and ticket purchased at the Winter Party. Heavily anticipated events include the Under One Sun Pool Party, Boiling Point (Sunday night dance party at Cameo nightclub), and Heaven & Hell at the Pool. Women can experience girls-only events at The Tudor House, which will host the Sunday Brunch party March 4, as well as dance parties at The Stage and Trio on the Bay. The Surfcomber Miami is the official hotel for the Winter Party and will host the welcome event Spark on Feb. 29 as well as being the location of the two pool parties. Tickets and weekly passes to the events can be purchased at winterparty.com.
Vallarta Girl
A chance to experience a five-day lesbian party in Puerto Vallarta, Mexico is worth the last minute splurge. The "Vallarta Girl" event is in its second year and takes place Feb. 16-20. Daily events include lesbian cruises, jungle excursions and night parties with world-class DJs. Celebrities such as Rose and Whitney from "The Real L World" will be in attendance as well as well-known artists, DJ Lezlee and DJ Saratonin. A popular gay-friendly destination, Puerto Vallarta offers a selection of women-only bars, such as CC, The Palms and Mañana. Purchase tickets and receive a discount fare from Alaska Airlines at vallartagirl.com.
Gay Mardi Gras, New Orleans
Famous for its huge Carnival celebrations, rowdy Bourbon Street crowds and inspirations from the French, Spanish and Native American cultures, Mardi Gras is one of the most anticipated annual celebrations in America. Thankfully, the "Fat Tuesday" festival offers a variety of LGBT events to celebrate our own Gay Mardi Gras. For example, The Mardi Gras Bourbon Awards has been an annual costume event for more than 40 years, where contestants can win awards in categories such as Best Drag, Best Leather, or Best of Show. This event will be held on Feb. 21. Other events include the Krewe Balls and Mardi Gras Bead Toss. Check out these after-party gay bars: Bourbon Pub, Café Lafitte, and Le Roundup.
Whistler Winter Pride
Not just another winter ski trip, Whistler presents an entire week of activities much like the summer Prides that take place across the U.S. From Feb. 5-12, Whistler Ski Resort in British Columbia, Canada organizes daily activities, ski trips and après-ski parties to keep you busy. For example, daytime activities include ski and snowboard lessons, snowmobile tours, inner tubing in the Coca-Cola Tube Park, dog sledding, zip lining and skeleton sliding. Evening activities include captivating events such as the Gender Bender Drag Ball at Garfinkles nightclub, a Ho Down at the Echo Valley Ranch & Spa, and a comedy night hosted by Vancouver's Drag Diva, Symone Says. Women don't get left behind, as there are special events just for the girls, such as the Burlesque show, starring Burgundy Brixx and the closing party, Shred Betties Bash. Tickets can be purchased for all events at gaywhistler.com/events.
A guide to mortgage pre-approval for potential homeowners
Review your credit report to ensure there are no errors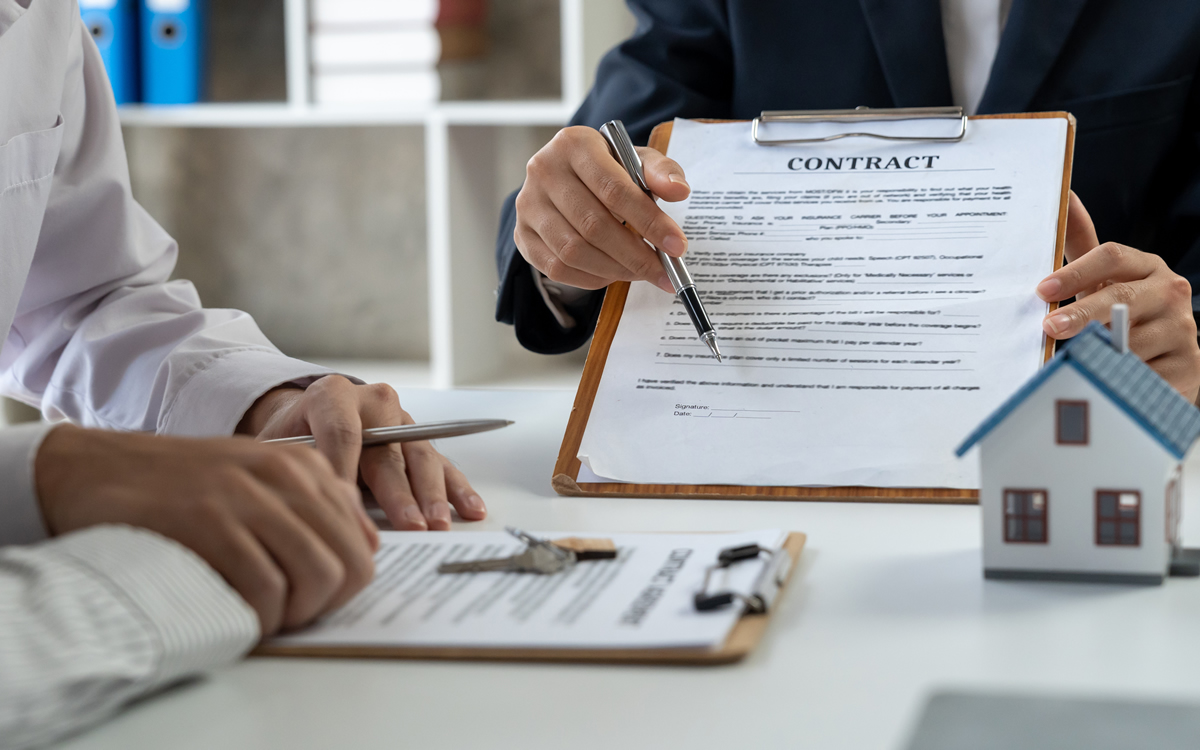 For many potential homebuyers, the mortgage pre-approval process can be a daunting and confusing experience. However, obtaining a mortgage pre-approval is an essential step in the home buying process, as it demonstrates your financial readiness and helps you stand out as a serious buyer in a competitive market.
In this article, we will outline the exact steps for getting pre-approved for a new mortgage loan, so you can confidently embark on your home buying journey.
Step 1: Research potential lenders. There are various mortgage lenders to choose from, including banks, credit unions, and non-bank lenders. Take the time to research and compare interest rates, fees, and customer reviews to find a lender that best suits your needs. Referrals are always great, and the real estate professionals at GayRealEstate.com can refer you to LGBTQ mortgage lenders they trust and have a relationship with.
Step 2: Review your credit report and score. Before starting the preapproval process, it's essential to review your credit report and score to ensure there are no errors or discrepancies. Your credit score plays a significant role in determining your eligibility for a mortgage and the interest rate you'll receive. If necessary, take steps to improve your credit by paying down debts, disputing errors, and making timely payments.
Step 3: Gather necessary financial documents. Lenders will require a variety of financial documents to assess your creditworthiness and ability to repay the loan. Some of the essential documents you'll need include:
Recent pay stubs
W-2 forms or 1099s from the past two years
Federal tax returns from the past two years
Bank statements from the past few months
Asset statements (e.g., retirement accounts, investments)
Proof of any additional income sources
Step 4: Determine your budget. Before seeking pre-approval, it's crucial to determine how much you can afford. Your GayRealEstate.com Realtor will help you to crunch the numbers. Together, you'll consider your monthly expenses, debt-to-income ratio, and desired down payment to establish a budget for your new home. Be realistic and remember to factor in additional costs such as property taxes, homeowners' insurance, and maintenance expenses.
Step 5: Submit your mortgage pre-approval application. Once you have chosen a lender, complete their mortgage pre-approval application. This will typically involve providing your financial documents, Social Security number, and permission for the lender to perform a credit check. Be prepared to answer questions about your income, employment, and financial history.
Step 6: Await the lender's decision. After submitting your application, the lender will review your financial information and credit history to determine your eligibility for a mortgage. This process is pretty quick and often happens the same day. If approved, the lender will issue a pre-approval letter, which outlines the maximum loan amount, loan type, and interest rate you qualify for.
Step 7: Keep your pre-approval up-to-date. A mortgage pre-approval is typically valid for 60-90 days. If you don't find a home within that time frame, you may need to update your pre-approval with your lender. Be sure to maintain your financial stability during the home search process, as any significant changes in your credit, income, or debt could affect your pre-approval status. (Don't make any new large purchases like furniture, cars, boats, etc.)
By following these steps and obtaining a mortgage pre-approval, you'll be well-prepared to navigate the competitive real estate market and confidently make an offer on your dream home.
(Jeff Hammerberg is a distinguished entrepreneur and broker, and the founder of GayRealEstate.com. For more than 25 years, he has been a prolific writer, coach, and author who has been instrumental in advancing the cause of fair, honest, and equitable representation for all members of the LGBTQ community in real estate matters. GayRealEstate.com, which he established, is the largest and longest-running gay real estate agent referral service in the nation, boasting more than 3,500 LGBTQ Realtors who operate in cities across the United States. His commitment to promoting inclusivity and accessibility in real estate has earned him a reputation as a passionate advocate for the LGBTQ community.)
Jeff Hammerberg is founding CEO of Hammerberg & Associates, Inc. Reach him at 303-378-5526 or [email protected].
Rental housing discrimination and you
There are many ways landlords can disadvantage LGBTQ renters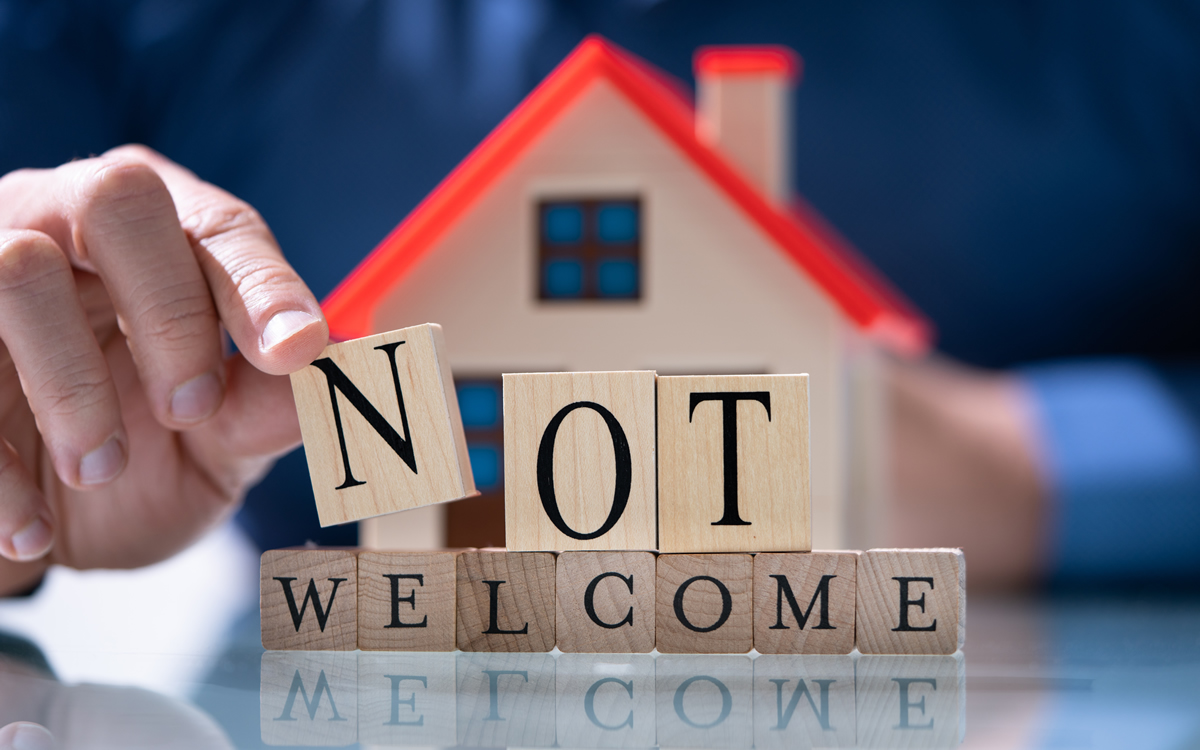 Housing discrimination based on sexual orientation and gender expression is illegal in the District of Columbia. This means that housing providers cannot refuse to rent to someone or treat them differently in their housing-related decisions because of their sexual orientation or gender expression.
But what might housing discrimination against LGBTQ home seekers look like?
Discriminatory treatment can occur at a number of stages in the home rental or purchase process, including when scheduling rental (or sales) showings, during a tour of the property, or during the application or post-application process.
But discrimination may also occur while you are living in a rental home. Today's discrimination may not be as blatant as an outright rejection or a snide remark about a protected category. There have been incidents of discrimination based on sexual orientation and gender expression discrimination cited in rental housing disputes and lawsuits.
Some of these include landlords refusing to rent or renew leases to LGBTQ tenants; harassment of LGBTQ tenants by landlords or from other tenants; imposing different rental terms and conditions; failing to provide necessary repairs or maintenance to a rental unit where LGBTQ individuals reside (while other non-LGBTQ tenants receive prompt service); as well as failing to take action against other parties who engage in discriminatory behavior toward the LGBTQ tenants.
But there is good news.
Housing industry leaders are actively working to eliminate these instances of discrimination in housing. Both at the national level through the National Association of Realtors (NAR) and at the local level through the Greater Capital Area Association of Realtors (GCAAR) association leaders are working with real estate professionals such as licensed sales agents, brokers, and property managers to improve understanding and sensitivity. Their overall promotion of Diversity, Equity and Inclusion (DEI) includes a substantial component surrounding sexual orientation and gender expression.
Christine Barnhart, Vice President of Strategic Communications at GCAAR told us, "We are doing our part to identify opportunities for diversity and inclusion conversation and education, and to promote the practice of inclusion and equity among our leadership, members, staff and within the industry." GCAAR seeks to drive a larger conversation around DEI In addition to their "DEI Champions" program, providing a summary of their larger DEI initiatives can be found on their website.  
That education of the key industry players is being delivered through a variety of initiatives and updates to codes and policies. Barnhart points out that the programmatic elements of the training being done keep their members up to date, "GCCAR's 'DEI Champions' program features three key diversity training elements:
"Completion of the six-hour 'At Home With Diversity' (AHWD) certification course
"The National Association of Realtors (NAR) 'Fairhaven fair housing simulation,' and
"NAR's Bias Override: Overcoming Barriers to Fair Housing video."
I took this certification course and found it very helpful. My original inspiration to become a GCAAR DEI Champion was to augment my service to the community. Now having been through the course, I'm better enabled to "put myself into others' shoes." I gained a stronger awareness of how each of us possesses inherent biases. And the program made me more authentically aware of the impact of my comments, my decisions, and my actions on others.
Similarly, the District of Columbia provides ethical codes and regulations for housing providers here in the city to address discrimination based on sexual orientation and gender expression. For example, D.C.'s Office of Human Rights (OHR) has implemented guidelines and training programs for landlords and property owners to ensure they are aware of their obligations under anti-discrimination laws.
These regulations, industry guidelines, ethic codes, and best practices all help to make the D.C. rental housing market more inclusive and welcoming than other jurisdictions for all individuals, regardless of their sexual orientation or gender expression,. However, if you feel that you have been a victim of discrimination, there are many agencies to turn to.
As a gay-owned business and long-term member of the Equality Chamber of Commerce, it is important to me that all who interact with me and my companies feel welcomed and taken care of, particularly the LGBTQ community.  Building on the foundation of the DEI courses, our firm will work to educate our staff and reinforce a culture of understanding and acceptance.  How about yours?
Scott Bloom is senior property manager and owner, Columbia Property Management. For more information and resources, go to ColumbiaPM.com.
All charged up: Ford Mustang Mach-E, Mercedes EQB
Move over, Tesla!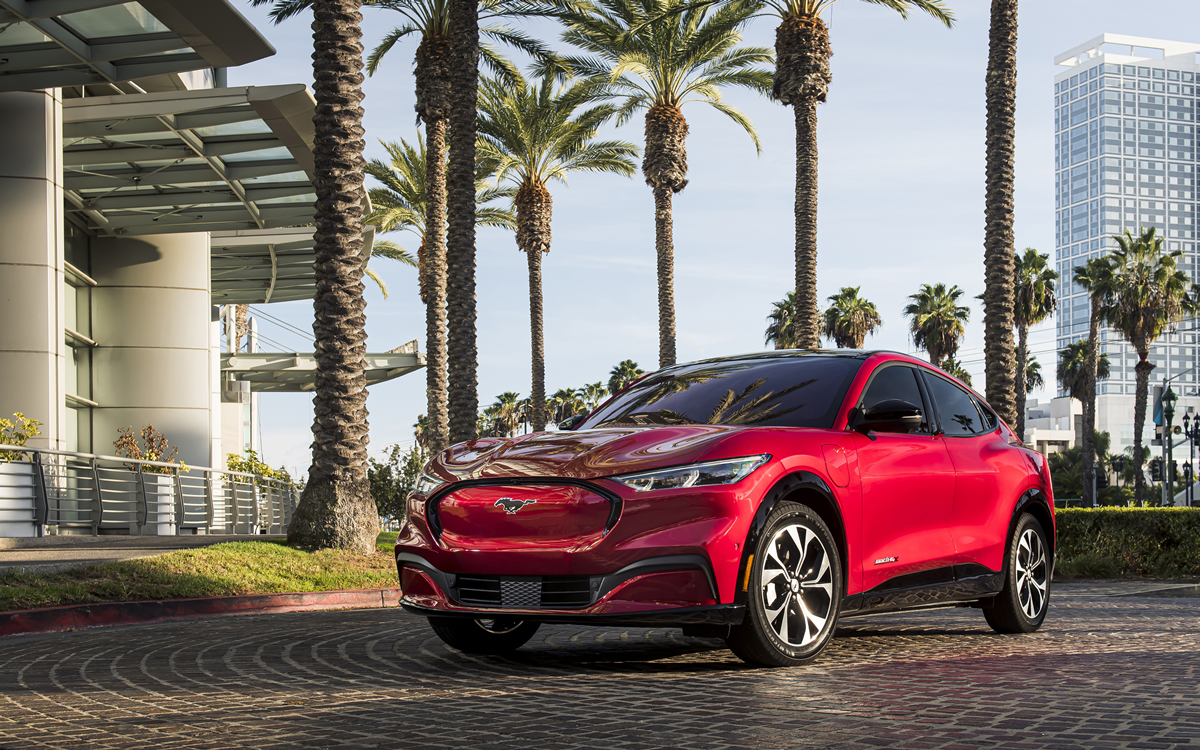 Move over, Tesla! Elon Musk may have delivered a record number of electric vehicles last year, but rivals are certainly nipping at his heels. Robust demand for the all-electric Mustang Mach-E, for example, has helped make Ford the second-best EV producer in the U.S. And global EV sales for Mercedes more than doubled in 2022, thanks in part to the automaker's all-electric crossover: the EQB. Motorheads like me are all charged about such electrifying rides, and for good reason.
FORD MUSTANG MACH-E
$46,000
Battery range: 270-312 miles
0 to 60 mph: 5.1 seconds
OK, fine, Ford sold fewer than 62,000 EVs in the U.S. last year compared with over 522,000 cars sold by Tesla. Yet while Tesla sales were up 40%, Ford EV sales skyrocketed a whopping 126%. Yes, Tesla sold an impressive 1.3 million-plus vehicles worldwide in 2022, but Ford expects to sell 2 million EVs by 2026. The Mustang Mach-E—first introduced as a 2021 model—shows you one way Ford expects to get there.
For 2023, Ford knew better than to mess with the winning design of the Mach-E, which is at once futuristic and timeless. My fave styling cue is the clever use of flush-mounted buttons on the outside door frames instead of clunky conventional door handles.
Inside, with the battery placed under the floor, there's oodles of room for passengers and cargo—including 60 cubic feet of stowage with the rear seats folded. Beneath the center console, there's enough space for a handbag or small computer case.
The wide dashboard has a built-in soundbar, as well as large vertical touchscreen for the infotainment system. An active-safety system—with forward-collision alert, emergency braking, evasive steering and such—is now standard across the lineup.
This year the battery range can reach up to 312 miles, which outpaces much of the competition—including the Hyundai Ioniq, Volkswagen ID.4 and Volvo C40 Recharge. Another plus: Mach-E sticker prices have been reduced between $400 and $5,700, depending on trim level. Pricing also has been slashed for the extended-range battery, from $8,600 to $7,000.
Sure, there's still a big difference between the $46,000 base model and $65,000 high-test GT. But trust me, the thrill of that GT is hard to resist. Stomp on the accelerator, enjoy the excitement as your body is thrust back against the driver's seat, and be prepared to achieve warp speed. Rocketing from 0 to 60 mph in just 3.5 seconds took my breath away—literally. Many auto aficionados were skeptical when Ford first gave this EV the seemingly bait-and-switch moniker of a "Mustang," but the GT version of the Mach-E comes closest to feeling like a true pony car.
One side note: With so much emphasis on EVs today, it's easy to forget how much of a gamble it was for Ford to create the Mach-E. After all, this was not the automaker's first electric-car rodeo. Henry Ford built a prototype for a low-cost battery-powered vehicle in 1913, then opted for the internal combustion engine. Other experimental EVs came and went, including the quirky 1966 Ford Comuta minicar and an all-electric 1998 Ford Ranger pickup, which lasted only four years.
Lucky for Ford, it looks like the Mustang Mach-E is a keeper.
(For more on the Ford Mustang Mach-E, read "One Lean, Mean Green Machine.")
---
MERCEDES EQB
$54,000
Battery range: 205-243 miles
0 to 60 mph: 5.6 seconds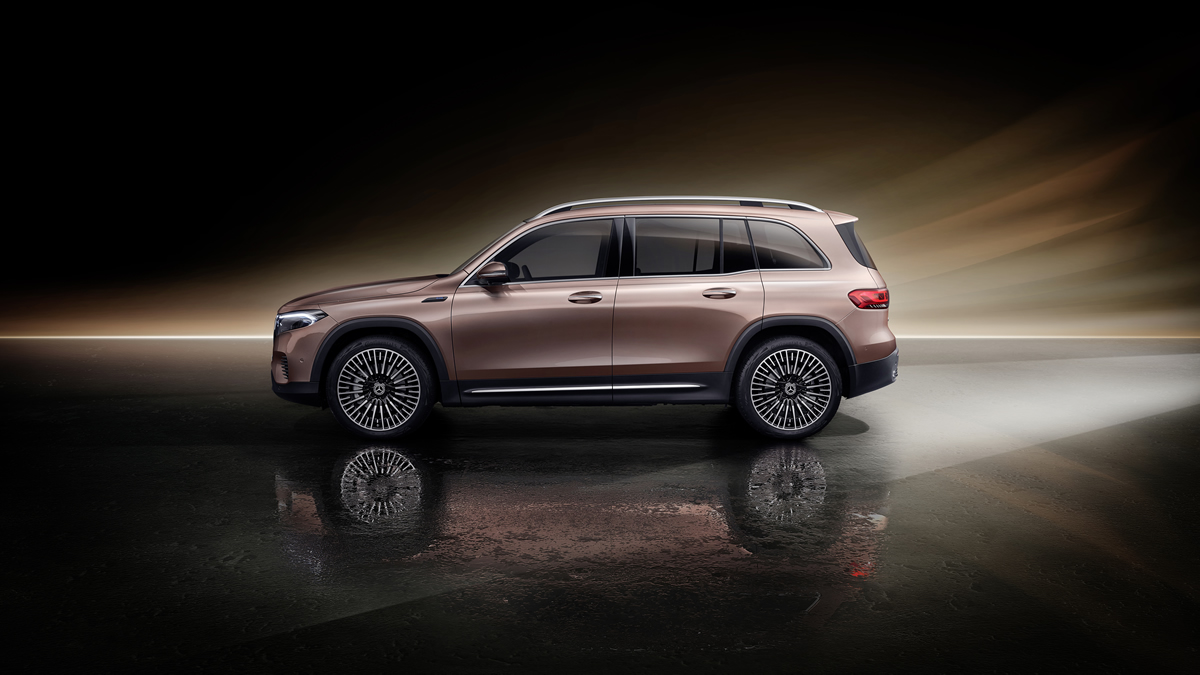 My, how time changes things. As recently as 2020, Mercedes said that its diesel-powered cars were here to stay. But within a year, Mercedes announced it would go all-electric by 2030.
Enter the Mercedes EQS. This flagship sedan debuted last spring in the U.S. and was followed by the seven-passenger EQS SUV. Both EVs are exquisite, oozing luxury and overflowing with techno gadgetry. But—ouch!—pricing for these beauties starts at $105,000 and tops out at close to $170,000.
Fortunately, for those of us on a plebian budget, there's the new Mercedes EQB. At half the price of its larger EQS siblings, the all-electric EQB is built on the same platform as the gas-powered GLB compact crossover. And except for minor styling tweaks and a bit quicker acceleration, the EQB looks and handles like the GLB. That's a good thing for anyone needing some reassurance when making the leap to their first EV.
Despite the low price on a base-model EQB, standard features include power liftgate, dual-zone climate control, automated parking, ambient interior lighting and other niceties. There's also the MBUX infotainment system, which comes with 10.25-inch touchscreen, voice-recognition technology, smartphone integration and a navigation system.
While the EQB does seat seven, third-row legroom is extremely tight. Best to leave those seats folded flat, unless carting around kids—and only for short distances.
Comparing the Ford Mustang Mach-E and Mercedes EQB is easy: Both have similar pricing and amenities. The Mach-E is certainly faster and has more of a space-age ambiance, but the traditional driving experience of the EQB is comforting on long drives. And, well, the EQB also has that coveted three-point star found only on a Mercedes.