Activist Elliott Brager dies at 72
Known for raising money to fight AIDS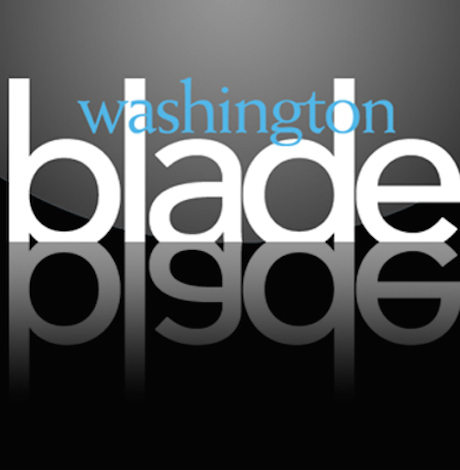 Attorney Elliott A. Brager died in his Mount Washington home on July 7 from heart failure at the age of 72.
He was known in Baltimore as a fundraising giant as he aggressively sold tickets to numerous fall fundraisers and spring bunches during the 1980s on behalf of the then- Gay and Lesbian Center of Baltimore.  He also founded the Baltimore chapter of GAMMA — Gay and Married Men's Association — a support group that met at the community center.
In addition, Brager was an activist in the fight against AIDS as he lost many friends from the disease during the 1980s. He worked with organizers of an annual charity, Lifesongs for AIDS, to raise money for medical research. He also advocated for the Chase Brexton Health Center and AIDS Action Baltimore.
He is survived by a brother, a son and a daughter and friends.
Dance parties: End-of-summer fun or monkeypox super-spreaders?
Health officials urge precautions as cases reach 12,689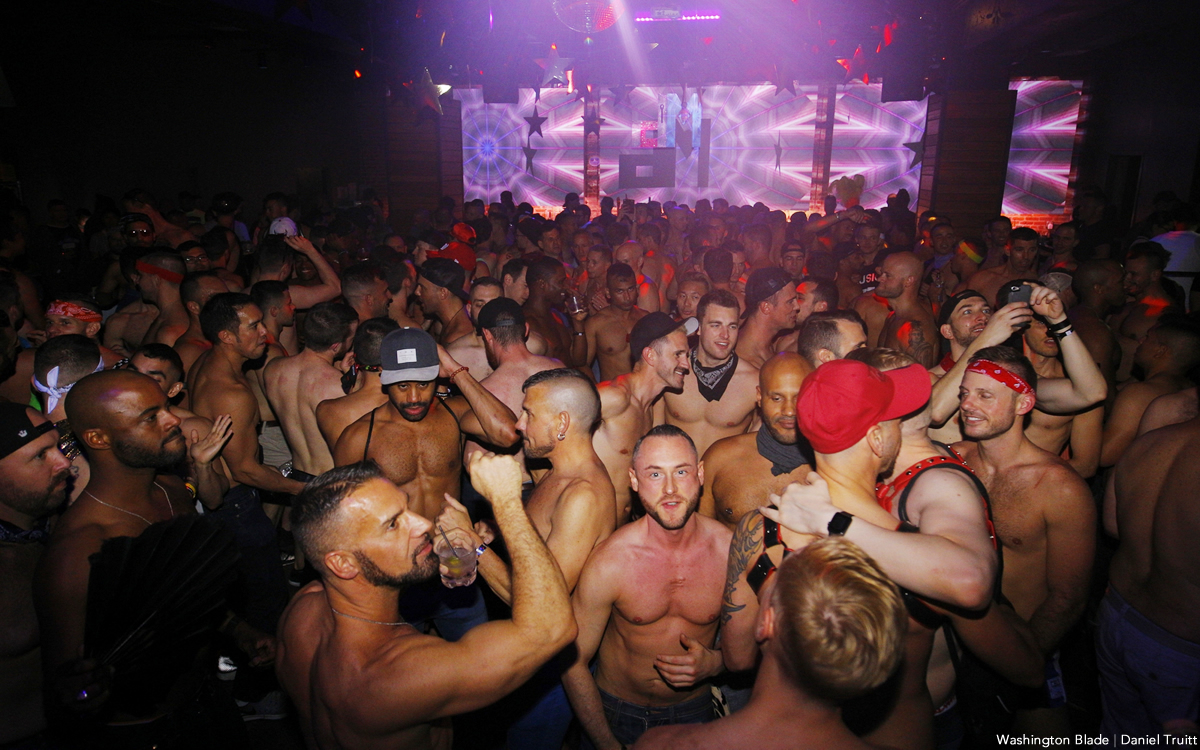 This is the time of year when gay men say farewell to summer with trips to the beach and resort towns for festivities, parties, and other revelry consisting of shirtless dancing and various forms of intimate contact — now a potential health risk as super-spreader events amid a monkeypox outbreak that continues to spread among men who have sex with men.
With the number of reported cases of monkeypox in the United States reaching 12,689 and demand for vaccines failing to keep up with supply, questions remain about taking precautions like those seen during the coronavirus epidemic as health experts and event organizers point to existing guidance to ensure a reasonable degree of safety.
Wes Combs, president of the CAMP Rehoboth board of directors, said his organization from the beginning of the monkeypox outbreak has been engaging with health officials at the state level in Delaware about what people should be looking for in terms of symptoms, as well as information about how people in high-risk categories can sign up to get vaccinations.
"As is everywhere in the country right now, where LGBTQ communities have big populations people are concerned, so we have received a number of calls about more information about monkeypox, about whether or not people can get vaccinated at CAMP Rehoboth," Combs said.
A monkeypox town hall hosted by CAMP Rehoboth in conjunction with Delaware state health officials took place Tuesday, providing an opportunity to offer the latest information and answer questions about the monkeypox outbreak. CAMP Rehoboth announced it has been identified as one of two additional sites for vaccinations in addition to what the Department of Health provides from its health centers.
Rehoboth is among the many places in the United States where gay men are expected to flock to celebrate, along with Fire Island and Provincetown on the East Coast, making vaccinations against monkeypox in high demand at a time when the Biden administration is facing criticism for not making them more widely accessible. (Gay cruises for the summer, however, may not be among these events. A Carnival Cruise Line spokesperson said the charters team has no LGBTQ cruises coming up.)
Brad Perkins, chief medical officer at Karius, Inc., when asked about appropriate guidance for these end-of-summer events advised "trying to encourage community awareness and responsibility to isolate yourself and not infect others if you believe that you've been exposed or know that you're infected."
"But the longer game here is that we don't want this disease to become endemic in the United States," Perkins added. "And I think there's a short-term threat, there's a long term threat, both of them are really important [and] I think should weigh on decisions like the one you're suggesting people need to make."
Perkins said Karius, which works on advanced molecular technology for diagnosis of infectious diseases, is seeking to apply microbial cell-free DNA technology to create monkeypox tests earlier than options currently available, which require a sample from already developed skin lesions. The proposed testing has detected the virus in hospital patients, Perkins said, and following research over the course of the next few months may be available on an outpatient basis.
In Rehoboth, Combs said CAMP Rehoboth as a result of work with state officials is set to obtain 200 doses of JYNNEOS vaccine and, per guidance from the Centers for Disease Control & Prevention, plans to distribute them in a two-dose regimen, with the first dose set for Aug. 23 and second one on Sept. 28. As of Tuesday, Combs said CAMP Rehoboth has already scheduled appointments for 135 shots in the two-doze regimen, which is more than two-thirds of the total available shots.
"We are in talks with the state to [see] if they are able to get additional doses to create a larger vaccination site that's capable of having more people vaccinated," Combs added. "Right now, it's one person every five minutes — over the span of from nine o'clock to three — and that's the rate based on the number of doses. But if we can get more, we will do more, and we tell that to the state."
Many of these end-of-summer events consist of gay men engaging in shirtless dancing in close proximity with each other as well as other intimate contact, creating ideal opportunities for a disease transmitted by skin-to-skin contact.
Be honest: While participants aren't engaging in sexual activity as part of these events per se, they can lead to sexual encounters in the aftermath with a causal partner (or causal partners should these participants elect to have group sex to close out the night).
The CDC has guidance on its website for safer sex and social gatherings amid the monkeypox outbreak, which suggests festivals, events, and concerts where attendees are fully clothed and unlikely to share skin-to-skin contact are safer, as well as being mindful of activities (even kissing) that might spread monkeypox. Enclosed spaces, such as private and public sex parties where intimate and often anonymous sexual contact with multiple partners occurs, the CDC says, may have a higher likelihood of spreading monkeypox.
During the COVID epidemic, many group events required proof of vaccination and were even cancelled in an effort to mitigate the spread of the dangerous and potentially fatal disease. The same, however, cannot be said about events during the monkeypox outbreak, where the disease can be painful, but not fatal, and the availability of vaccines has not kept up with demand.
Combs said he's unaware of any event being cancelled in Rehoboth due to monkeypox and, in fact, its biggest fundraiser of the year, the annual Sundance dance party is on track to happen over Labor Day weekend. Additionally, Combs said he cannot foresee a proof of vaccination requirement "largely because the availability of vaccines is so difficult to get right now, and there's…high demand and low supply."
"Certainly we understand what worked well with COVID, and that was getting information education out to the public about how this virus is transmitted and providing as much access to vaccines as possible," Combs said. "So the one thing that is different is the number of vaccines available seems to be much lower, so I know that there's lots of pressure being placed on the government at all levels to ensure that they get more supply to meet the demand that appears to be there."
Perkins, asked whether precautions taken during COVID would be appropriate for monkeypox, drew a distinction between the two diseases, pointing out "the sort of positive take on monkeypox is that we're somewhat prepared for this threat, mostly through efforts to prepare for smallpox."
"Certainly, the most relevant one I think the community at this point is if you think you have been exposed, or, particularly if you've been exposed and you're ill, getting vaccine, accessing the vaccine that's available, or at least discussing being vaccinated as prophylaxis or at least, if not prophylaxis, prevention of infection, at least decreasing the severity of illness if it does occur," Perkins said. "I think as is you know, it's one of the good news stories of the efforts that have been taken to date."
Although to date the transmission of monkeypox has been overwhelmingly among men who have sex with men, Perkins predicted that could change.
"In fact, we're starting to see more cases outside that circle," Perkins said. "I would expect that that will increase unless we control this epidemic. I think that will be a certainty moving forward that we'll see a broader distribution of cases, because certainly the transmission of this infection, unlike HIV…includes routes of transmission that are non-sexual."
WorldPride 2025 in Taiwan cancelled
Committee claims InterPride refused to allow use of island's name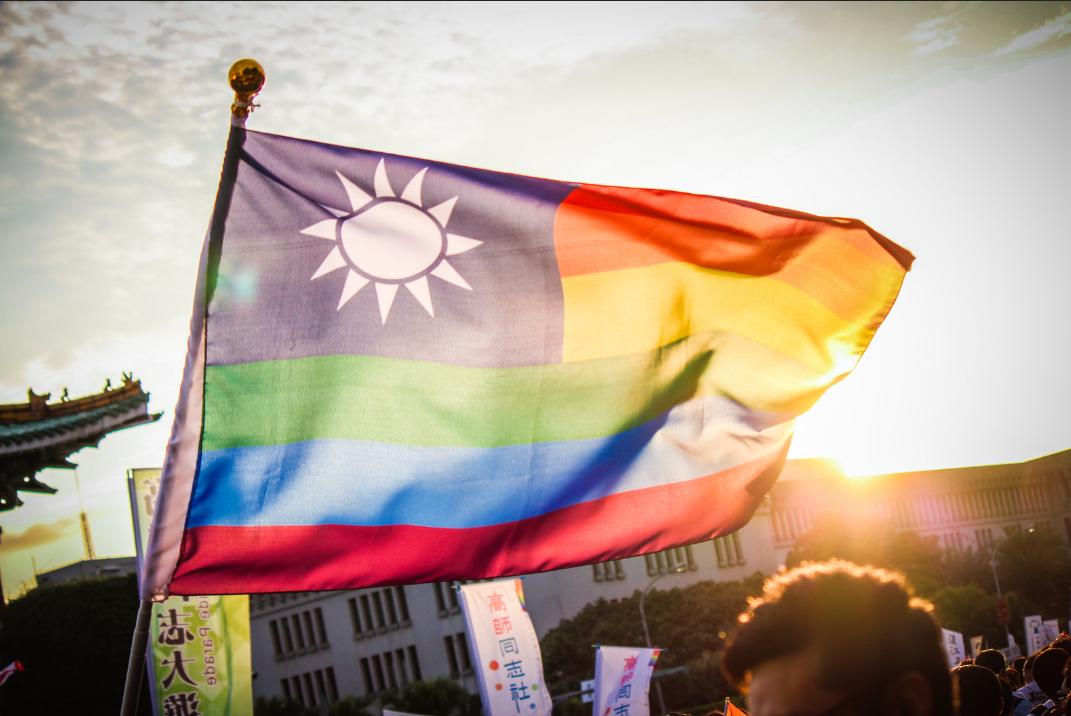 Editor's note: International News Editor Michael K. Lavers is a contributor to InterPride's monthly podcast, Interpod.
Taiwanese organizers of WorldPride Taiwan 2025 will not hold the event after they said InterPride, a global LGBTQ rights group, refused to let the Taiwanese organizers use the island nation's name in the event title.
WorldPride Taiwan 2025 was initially slated to be hosted by the southern city of Kaohsiung after the Taiwan Preparation Committee, consisting of representatives from Kaohsiung Pride and Taiwan Pride, had their bid accepted by InterPride.
 A-Ku, co-chair of the local WorldPride Taiwan 2025 organizing committee, told media outlets that InterPride had recently "suddenly" asked them to change the name of the event to "Kaohsiung," removing the word "Taiwan."
"After careful evaluation, it is believed that if the event continues, it may harm the interests of Taiwan and the Taiwan gay community. Therefore, it is decided to terminate the project before signing the contract," said the co-chair in a statement.
Taiwan's Ministry of Foreign Affairs helped organize a tripartite meeting with InterPride and Kaohsiung Pride on Nov. 16, 2021, during which the three parties agreed upon the name Taiwan, A-Ku told Focus Taiwan/CNA News English.
Despite this, InterPride subsequently announced in a letter dated July 26 that, based on a vote by the directors and supervisors, the event must be named either "WorldPride Kaohsiung" or "Kaohsiung WorldPride," A-Ku said.
He also noted that InterPride's assertion that it had suggested using the name "WorldPride Kaohsiung, Taiwan" was "completely inconsistent with the facts."
A-Ku added that the name "WorldPride Taiwan 2025" had been used throughout the entire bidding process from the beginning of 2021, including on application forms, plans, and other relevant documents.
Taiwan's Foreign Ministry released a statement noting that the event would have been the first WorldPride event to be held in East Asia.
"Taiwan deeply regrets that InterPride, due to political considerations, has unilaterally rejected the mutually agreed upon consensus and broken a relationship of cooperation and trust, leading to this outcome," the statement said adding;
"Not only does the decision disrespect Taiwan's rights and diligent efforts, it also harms Asia's vast LGBTIQ+ community and runs counter to the progressive principles espoused by InterPride."
Taiwan legalized same-sex marriage in 2019.
"On May 17th, 2019, in Taiwan, Love Won," tweeted President Tsai Ing-wen at the time. "We took a big step towards true equality, and made Taiwan a better country."
The island nation's recognition of same-sex marriage is a first for Asia, and Taiwan is proud of its reputation as a central bastion of LGBTQ rights and liberalism in Asia.
Hadi Damien and Linda DeMarco, the co-presidents of the InterPride board of directors, disputed the committee's claims during an interview with the Washington Blade on Monday.
Damien said an Oct 26, 2021, email thread with the committee confirms "the bidding committee is going to use the title 'WorldPride Taiwan 2025 candidate'" only during the bidding process. Damien said this decision was made "not because InterPride wants to cozy up to any government, not because InterPride does not respect, honor and acknowledge the right to self-determination of people in general."
"It's simply because the tradition of naming WorldPride is based on the city itself," said Damien, noting WorldPride Copenhagen 2021 did not include Denmark in its name.
Damien also told the Blade there were concerns about the committee's commitment to abide by previous agreements it made with InterPride and "precise financial statements."
The committee announced its decision to cancel WorldPride shortly after U.S. House Speaker Nancy Pelosi (D-Calif.)'s visit to Taiwan that prompted sharp criticism from the Chinese government, which considers the island a part of China.
DeMarco told the Blade that geopolitics did not factor into the negotiations between InterPride and the committee.
"In all our conversations, it was never even brought up, the geopolitical allegations," said DeMarco. "We were just all concentrating on making sure that we had a human rights conference there, that they had the finances to put on such an event. When we were negotiating with their team, it was all about our community and the WorldPride message that we would get in that area for equality and rights."
"Its unfortunate they brought it to this level," added DeMarco. "We were very clear that we weren't bringing it to that level."
WorldPride 2025 Taiwan's full statement:
Statement on Project Termination of Hosting WorldPride Taiwan 2025
The WorldPride 2025 Taiwan Preparation Committee would like to express our sincere gratitude for all the generous support we have received since winning the bid to host WorldPride 2025 in Taiwan. After months of preparation and collaboration with various government departments and corporate enterprises, it is a great pity to announce that the project of WorldPride Taiwan 2025 has been terminated.
When discussing and negotiating the event contract's terms and conditions, the WorldPride 2025 Taiwan Preparation Committee (consisting of Taiwan Pride and Kaohsiung Pride) was unable to reach a consensus with InterPride, the event licensor. There were major discrepancies between our stances on the event's naming, understandings of Taiwan's culture, and expectations of what a WorldPride event should look like.
In the back-and-forth discussions, InterPride repetitively raised their concerns and doubts about whether Taiwan has the capacity, economic and otherwise, to host an international event like WorldPride. This is despite our team consisting of highly competent Pride organizers who have successfully organized some of the largest Pride events in Asia. Although we have presented past data and relevant statistics to prove our track record, we were still unable to convince InterPride. However hard we have tried to cooperate, our efforts did not result in an equal and trusting working partnership with the event licensor.
The final straw that led the negotiation to a deadlock was the abrupt notice from InterPride, requiring the name of the event to change from "WorldPride Taiwan 2025" to "WorldPride Kaohsiung 2025." This is despite the fact that the name "WorldPride Taiwan 2025" was used throughout the entire bidding process: From the bid application and the bid proposal evaluation to the voting process and the winner announcement back in 2021.
We had made it clear to InterPride that there are some significant reasons why we insist on using the name "WorldPride Taiwan 2025." First, the name "Taiwan Pride" is of symbolic significance to the Taiwanese LGBTIQ+ community as it has been used for Taiwan's first and still ongoing Pride parade since the first edition in 2003. It was not named after the city but the nation as a whole. Second, WorldPride Taiwan 2025 was planned to connect several Pride events and activities across Taiwan, with many cities, in addition to Kaohsiung, participating.
After the winner announcement, upon reading InterPride's congratulatory letter which mistakenly named Taiwan as a region instead of a country, Taiwan's Ministry of Foreign Affairs (MOFA) helped organize a tripartite meeting with InterPride and KH Pride on November 16, 2021. In the meeting, the three parties (MOFA, InterPride, KH Pride) agreed on using "WorldPride Taiwan 2025" as the name for all the sequential events and activities. However, during the recent contract negotiation, InterPride suddenly made it a requirement that WorldPride 2025 can only be named after the host city rather than the country ("WorldPride Kaohsiung 2025" instead of "WorldPride Taiwan 2025.") This unexpected requirement essentially reneges on the previously made agreement.
In the face of many uncertainties such as InterPride's inconsistent attitude toward the event naming and doubts about our team and the Taiwan market, we have to make the painful decision to terminate the project of hosting WorldPride 2025 in order to strive for the best interest of the LGBTIQ+ community in Taiwan. The WorldPride 2025 Preparation Committee will also resign to take responsibility for failing to host the event.
We would like to express our most profound appreciation to everyone who has supported us. We are especially grateful for the continuous assistance and resources provided by Taiwan's Presidential Office and Ministry of Foreign Affairs.
We promise that the termination of hosting WorldPride Taiwan 2025 will not undermine our motivation to serve the LGBTIQ+ community. We will continue to promote Taiwan's LGBTIQ+ culture worldwide.
The WorldPride 2025 Taiwan Preparation Committee
2022/08/12
InterPride Board of Director's full statement:
Today, InterPride was surprised to learn about the decision of KH Pride to walk away from negotiations to host WorldPride 2025.
We were confident a compromise could have been reached with respect to the long-standing WorldPride tradition of using the host city name. We suggested using the name "WorldPride Kaohsiung, Taiwan."
We were also working with KH Pride to ensure they would deliver the event they promised to our members, who voted for their bid.
While we are disappointed, InterPride respects and acknowledges KH Pride's decision.
InterPride Board of Directors
Michael K. Lavers contributed to this story.
Most LGBTQ Advisory Neighborhood Commissioners not seeking re-election
No candidates running in 56 districts, reflecting waning interest in posts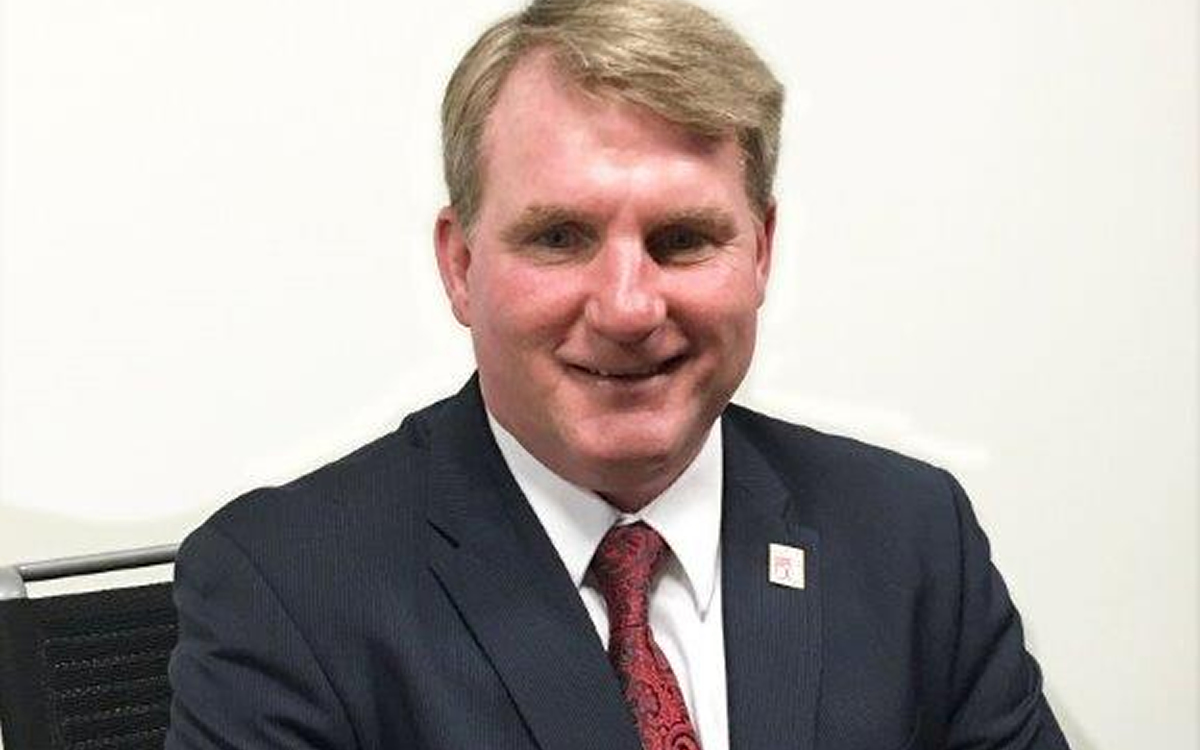 Only ten of D.C.'s 34 known LGBTQ Advisory Neighborhood Commissioners are running for reelection in the city's Nov. 8 general election, according to the most up to date list of ANC candidates released by the D.C. Board of Elections.
Some of the 24 LGBTQ incumbent ANC members who are not running for reelection have said they decided to step down after having served multiple two-year terms in an unpaid elective office that they say involves a considerable amount of time as well as political strife that can be stressful.
Congress created the Advisory Neighborhood Commissions as part of the city's home rule local government in the early 1970s. There are a total of 40 ANCs located throughout the city with each having between two and ten single member districts representing the city's diverse neighborhoods. Currently, there are a total of 345 single member districts citywide.
Under the city's Home Rule Charter, the ANCs are charged with making recommendations to city officials on a wide range of neighborhood issues, including the approval of liquor licenses for bars and restaurants, for which city officials are required to give "great weight" but the government officials are not required to adopt the recommendations.
Thirty-three of the current 34 openly LGBTQ ANC members were among a total of 47 known LGBTQ ANC candidates that ran in the city's 2020 general election.
One of the current LGBTQ ANC members, Dupont Circle community activist Randy Downs, won in a special election to fill a vacancy earlier this year for the Dupont Circle ANC Single Member District 2B07. Downs, who served as an ANC member in previous years, is among the 24 LGBTQ ANC incumbents who are not running for reelection in November.
Other LGBTQ members who have decided not to seek reelection include longtime Dupont Circle ANC member Mike Silverstein, who is completing his tenth two-year term, and Logan Circle ANC member John Fanning, who's completing his seventh term in office.
"I have served seven terms, and I just felt like it was time to allow another resident of my single member district an opportunity to serve," Fanning told the Washington Blade. "And I am happy that I accomplished the things that I did in my seven terms," he said.
Silverstein attributes what he called "COVID fatigue" as one reason some of the LGBTQ as well as non-LGBTQ ANC incumbents are not running for another term in office. He said another factor prompting at least some incumbents not to run again is greater demands on ANC commissioners and less support from city officials.
Among other things, he said, some community members who disagree with the recommendations made and positions taken by ANCs have filed multiple Freedom of Information Act requests seeking hundreds of email messages exchanged among ANC members, forcing ANC members to expend many hours of work tracking down those messages as well as other documents.
"People don't want to be hassled, they don't want to be subjected to the same crap that people who are making $140,000 a year go through when they're not being paid anything," Silverstein said. "We've had to beg people to run," he said in referring to him and other Dupont Circle ANC incumbents who were trying to find qualified people to replace them.
The D.C. Board of Elections list of ANC candidates shows that there are no candidates running in 56 single member districts across the city, the highest number of districts in which no ANC candidate is running since the ANC's were created. Observers familiar with the ANCs note that the candidate list also shows there are a record number of single member districts in which only one candidate is running, which the observers say indicates an apparent lack of public interest or support for the city's ANCs.
Silverstein and Fanning said they know of several non-incumbent LGBTQ ANC candidates running in the November election, but they don't have a complete list of all known LGBTQ ANC candidates citywide.
At the time of the 2020 D.C. general election, the then newly created LGBTQ ANC Rainbow Caucus compiled a list of the known LGBTQ ANC candidates. But Silverstein and Fanning said the Rainbow Caucus has been inactive this year, in part, due to its former chairpersons becoming involved in other activities.
One of the founding chairs of the caucus was local transgender activist and Ward 3 ANC member Monika Nemeth, who is not seeking reelection this year. Also serving as one of the founding chairs was gay Ward 1 ANC member Japer Bowles, who resigned from his ANC seat earlier this year after D.C. Mayor Muriel Bowser appointed him as director of the Mayor's Office of LGBTQ Affairs.
Nemeth and Bowles couldn't immediately be reached this week to determine whether they have arranged for others to replace them as leaders of the ANC Rainbow Caucus and whether the caucus will compile a list of LGBTQ ANC candidates running in the November election.
Among the other incumbent LGBTQ ANC members who are not running for reelection include longtime Southwest waterfront commissioner Andy Litsky of ANC 6D04; Dupont Circle ANC 2B09 member Kyle Mulhall, an attorney and longtime LGBTQ rights advocate; and Logan Circle ANC member John Guggenmos, the co-owner of the Logan Circle area gay bars Number 9 and Trade.
Also, among the LGBTQ incumbents not running this year are Logan Circle ANC members Rehana Mohammed and Alexandra Bailey.
Following is a list of the ten incumbent LGBTQ ANC members who are running for reelection in November, their ANC single member districts, and the neighborhoods they represent:
Kent Boese, 1E01 (Park View)
Michael Wray, 1E03 (Park View)
Larry Handerhan, 1B01 (Ledroit Park)
Michael Shankle, 2C01 (Penn Quarter-Chinatown)
Evan Yeats, 4B04 (Takoma)
Ra Amin, 5B04 (Brookland)
Salvador Sauceda-Guzman, 5D05 (Trinidad)
Robb Dooling, 6A06 (Capitol Hill East)
Ronald Collins, 6D02 (Near Southwest)
Anthony Lorenzo Green, 7C04 (Deanwood)