Beloved bartender Rudi Appl dies at 79
Worked at Mr. Henry's restaurant and pub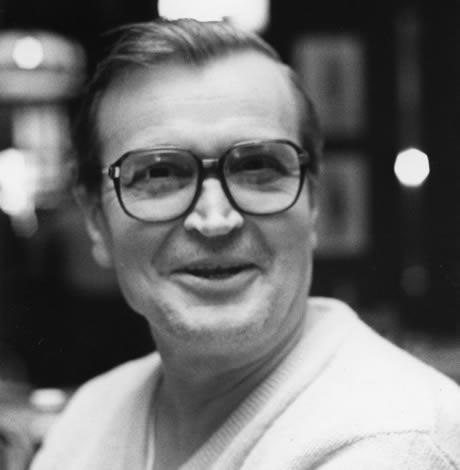 Rudi Appl, a bartender at Mr. Henry's restaurant and pub on Capitol Hill for nearly 50 years, died July 16 at his home from complications associated with heart disease. He was 79.
Longtime friends and co-workers at Mr. Henry's say Appl's bright and charming personality, his skills as a listener and conversationalist along with his distinctive accent as a native of Czech Republic appeared to immediately win over the affection of everyone that came in contact with him.
"I never heard him ever say a bad word about anybody," said Walter Quetsch, a longtime Capitol Hill resident and Mr. Henry's patron in whose basement apartment Appl lived for the past 33 years as a tenant.
"For him, everybody had a redeeming feature," Quetsch said. "He mixed with everybody. He knew how to mix with people as well as he knew how to mix drinks."
Chuck Sharman, a fellow bartender at Mr. Henry's and a friend of Appl's, said he has a copy of one of Appl's immigration documents that shows he was born June 6, 1935 in Brno, the largest city in the region of Moravia in what was then Czechoslovakia and is now part of the Czech Republic.
"I well recall my first shift with Rudi at Mr. Henry's, on a slow night upstairs," Sharman told the Blade. "With hours to kill, he led me through a lengthy and colorful autobiography."
Friends point to what they call Appl's fascinating and colorful background prior to his move to Washington in 1966 that emerges from people like Sharman and others who knew Appl. More details of Appl's background surfaced in a an interview and detailed profile of Appl written in May of this year by local businessman and writer Joe Englert for the Washington City Paper.
Englert reports that Appl told him that at the age of 9 his father arranged for him to escape World War II in Europe by sending him to Beirut, where he was enrolled in the American School. After the war the family reunited in Frankfurt, Germany, and settled there for a number of years, Appl said in his interview with Englert.
At about the age of 21 he and his parents moved to Canada and settled in the Canadian Rockies, where Appl worked for a while in the oil fields as a "roughneck." He later began work in the hospitality industry at a resort near Alberta before going to Nassau in the Bahamas to work at the Paradise Island resort owned by famed businessman and A&P Supermarket heir Huntington Hartford, according to Englert's profile.
Appl says in the interview that he became Hartford's drinking buddy and assistant and had a chance to mingle with the rich and famous at the resort and during trips with Hartford to Hollywood. He first came to D.C. in 1963, became attracted to the U.S. capital, and traveled back and forth between Paradise Island and Washington until he decided to settle in D.C. for good in 1966, Englert reports in his profile.
Alvin Ross, the current owner of Mr. Henry's, said he met Appl and became friends with him when the two first started working there as bartenders. The late Henry Yaffe, the founder and original owner of Mr. Henry's, had just bought the establishment, which, at the time, had been operating as a country-western bar called the 601 Club, Ross told the Blade. Ross said Appl had been working at the 601Club "and came with the bar as part of the deal" when Yaffe bought the business.
Yaffe transformed the place into a Victorian pub, with furnishings and decorations of the Victorian period of the late 1800s, when many of Capitol Hill's homes and buildings, including the nearby Eastern Market, sprung up in the surrounding neighborhood.
Appl, who was gay, got along well with the highly diverse crowds that have patronized Mr. Henry's, both gay and straight, black and white, and families with children, according to longtime customers.
Ross noted that Appl at some point moved into the second-floor apartment above Mr. Henry's as a tenant shortly after Yaffe became the owner. Ross and others who knew Appl have said he loved to tell the story of how he was "evicted" from the apartment as a result of famed singer and songwriter Roberta Flack, who got her career start at Mr. Henry's.
As Appl told friends, he took a vacation in Europe to visit relatives after Flack began performing there in the late 1960s. During his absence Flack became such a sensation and an attraction that Yaffe converted the apartment into an extended space for Mr. Henry's, where Flack performed to overflowing audiences.
Upon his return to Washington Appl discovered he no longer had an apartment, joking to friends that he was evicted because of Roberta Flack. However, he quickly found another apartment and continued to work at Mr. Henry's as a bartender. A short time later, he moved into the English basement apartment at Quetsch's townhouse on the 300 block of C Street, S.E., where he remained until the time of his death.
"Somehow or other we came to an agreement that he didn't have to pay rent," Quetsch said.
Englert reports in his City Paper profile that in the following years Appl, while working as a bartender, became a part-time real estate investor, buying and selling houses in the rapidly gentrifying Capitol Hill neighborhoods in the 1970s. The extra income enabled Appl to pursue his love for traveling throughout the U.S. and Europe as well as other places such as Thailand.
Ann Bradley, a longtime Capitol Hill resident and Mr. Henry's patron who, like many others, became friends with Appl, said she enjoyed listening to his frequent stories about getting to know famous people, including Hollywood celebrities.
Bradley told the Blade she remained a bit skeptical, thinking that Appl may have embellished some of these stories. But around 1984, when Appl took her to a D.C. nightclub to see famed singer Peggy Lee perform, she witnessed first-hand his connection with at least one mega-star.
"After the show ended he said I'm going to go up and say hello to Peggy," Bradley said. "And I thought, umhum, yeah right. He walked up and said something. And she didn't say Hi Rudi," Bradley recounted. "But she did say, 'Oh, how are you!' And they started talking and everything," convincing Bradley that Peggy Lee genuinely appeared to recognize and show affection for Appl.
"The man was just unbelievable," Bradley said. "He never had a bad day. He always had this positive attitude."
Eric Monaghan, a longtime friend and next-door neighbor, said Appl became a mentor to him after the two first met in the early 1970s.
"Rudi was someone you meet and almost immediately want to keep on the first page of your telephone book," Monaghan said. "You can't file him alphabetically but as a major influence in your life."
Terry Michael, executive director of the Washington Center for Politics and Journalism, has for years been among the wide range of Mr. Henry's customers that have gotten to know Appl, including congressional staffers, politicians, journalists and ordinary working people.
"In my 40 years in these 68.3 miles surrounded by reality, I have seen much change," Michael said. "But Rudi was a constant presence and force in a place that was a hangout for so many of us. With a constant smile on his face and a twinkle in his eyes, he exuded energy that was infectious."
Ross said that because of his declining health, Appl had to cut back on the days he worked in recent years. In the last three or four months, Appl wasn't able to work at all following the replacement of a heart pacemaker and additional complications associated with his heart ailment.
However, on his 79th birthday on July 6, Appl returned to Mr. Henry's where employees and friends helped him celebrate.
"We had him come in and basically stay behind the bar and talk to people who came in to see him," Ross said. "And he enjoyed that, but that was really his last day working."
Sharman, who has access to some of Appl's personal documents, said he is survived by two brothers who currently live in Germany and three nephews, two of whom live in Germany and one in Switzerland.
Ross said a memorial tribute for Appl is tentatively scheduled for Saturday, Sept. 6 in the upstairs room at Mr. Henry's. He said further details of the memorial event will be announced on the Mr. Henry's Facebook page.
D.C. social worker, therapist Allen Pittinger-Dunham dies at 57
Specialized in mental health needs of LGBTQ community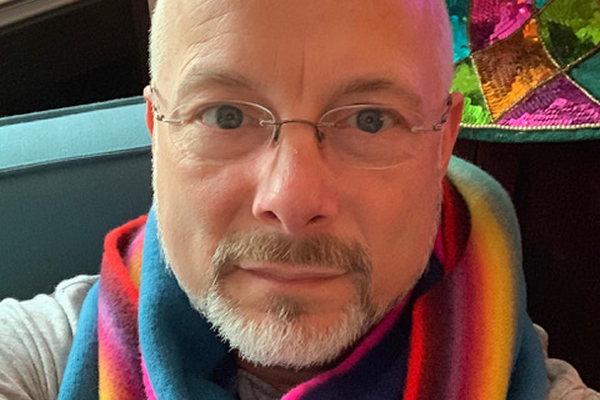 Walter "Allen" Pittinger-Dunham, a licensed clinical social worker and certified addictions counselor who served since 2018 as Clinical Director of the Anacostia-based behavioral health and community development organization Inner City Family Services while also operating a D.C. private behavioral health practice focused on LGBTQ clients, died Jan. 4 of unknown causes. He was 57.
His husband, Phillip Pittinger-Dunham, said Allen Pittinger-Dunham's passing was sudden and unexpected and the cause of death is pending ongoing medical tests by the Office of the D.C. Medical Examiner.
Information posted on the website of Allen Pittinger-Dunham's private therapy practice, which he called Safe Space Our Place, says he was a Licensed Independent Clinical Social Worker, a Certified Addictions Counselor and Masters Addictions Counselor – all licensed in the District of Columbia.
The write-up on his site says he had experience working as a therapist, diagnostician, clinician manager, and program director at various organizations.
"I created Safe Space Our Place specifically with the goal of being DC's most comprehensive Behavioral Health Private Practice to serve the needs for all with a specialization of the needs of the LGBTQIA+ Community," his website write-up says. "I provide individual, couples and group therapy," it says.
His Linked In page says his work as Clinical Director at Inner City Family Services included supervising and overseeing all aspects of the organization's clinical department, which included mental health, counseling, and substance use disorder services.
Phillip Pittinger-Dunham said he and his husband had been a couple for 21 years and were married for eleven years. They would have celebrated their 12th anniversary on March 9 of this year.
He said Allen was born and raised in Union City, Tenn. According to Phillip, Allen has two sons from a previous marriage, one of whom, Alexander Jonathan Pittinger, lives in D.C., and the other, Devin Michael Pittinger, lives in Benton, Ark.
Allen Pittinger-Dunham's Linked In page shows he received his bachelor's degree in psychology in 1986 at Arkansas Tech University and received a master's degree in social work in 2013 from the Catholic University of America in D.C.
"He was an incredible dynamic man and also my caretaker," said Phillip Pittinger-Dunham, who says he is currently mostly wheelchair bound due to a disability.
Elizabeth Pittinger, Allen's daughter-in-law, wrote in a GoFundMe appeal that Phillip needs financial support for funeral expenses for Allen as well as expenses associated with his need to move to a location where she and her family will help support him due to his disability.
"Phillip has had his world turned upside down and needs your help," the GoFundMe appeal says. "Not only did he lose his life partner, but he is now going to lose their home. He physically does not have the ability to pack 21 years on his own and needs financial help with Allen's funeral expenses, debt, and packing and moving costs," the appeal says. "He simply cannot do this without a lot of assistance."
Phillip, who says he is embarrassed over the GoFundMe appeal, said he was moved to tears from a lengthy quotation that Elizabeth Pittinger included in the appeal from one of Allen Pittinger-Dunham's former therapy clients who sent a message to Phillip after learning of Allen's death.
"As you are well aware, your husband has a magnetic soul and was one of the most beautiful people I have ever crossed paths with," wrote the client, whose identity is not disclosed. "I feel so honored to have connected with Allen on such an inspiring and deep level in this lifetime," the client wrote.
"He transformed my life at a time when I felt so utterly lost," the client continued. "He has forever changed me and will continue shaping my life. His optimistic aura and calming demeanor made me feel safe and his enlightening words provided the reassurance I needed to begin a new journey."
Allen Pittinger-Dunham is survived by his husband, Phillip Pittinger-Dunham; his father, John Pittinger and stepmother, Carol Pittinger, of Georgia; his sons Alexander Jonathan Pittinger of D.C. and Devin Michael Pittinger of Benton, Ark.; and his daughter-in-law Elizabeth "Beth" Pittinger of Arkansas.
Phillip said his husband made it known that he preferred cremation and not to have a funeral or memorial service. He said he and his husband also supported D.C.-area food service charities and a contribution in Allen Pittinger-Dunham's name could be made to groups such as Food & Friends, Martha's Table, or Bread For The City.
Contributions through the GoFundMe site can be made here: gofundme.com/f/help-walter-allen-pittingerdunhams-husband
Beloved 'organizer, planner' Ryan Moberly Bennett dies at 37
Worked as lighting DJ at Town, Nation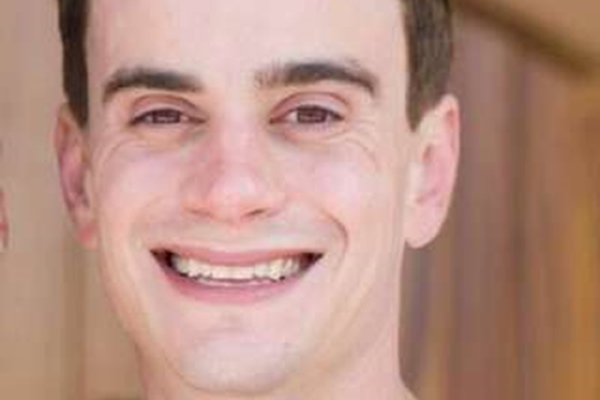 Ryan McMillan Moberly Bennett, a longtime resident of Falls Church, Va., who served as a lighting DJ at the D.C. gay nightclubs Nation and Town Danceboutique and assisted with stage lighting design for the Gay Men's Chorus of Washington, died peacefully in his sleep on Dec. 9, 2021, at the age of 37, according to his husband Rick Bennett.
Rick Bennett said the cause of death is pending the outcome of toxicology tests from the Virginia Medical Examiner that could take several months to complete.
"Anyone who has met Ryan will tell you he was the most generous, giving, and energetic person," a write-up about his life prepared by his husband and other family members and friends says. "He was the life of the party, and the hostess with the most-est," the write-up continues.
It says his hosting of Friday night RuPaul's night gatherings got him through the pandemic years, and his co-hosting of an annual XMAS Thieves party with his husband Rick was celebrated for the 16th time in early December.
"He spent his life welcoming people to the table; he could (and would) always find room for one more," the memorial write-up about his life says, which is posted on the website of the Alexandria-based Cunningham Turch Funeral Home. "His table was never too full, and those of us who are lucky enough to have been seated at his table will keep welcoming others in his spirit."
According to his husband Rick Bennett, Ryan was born and raised in Falls Church and attended Falls Church High School, where he graduated in 2002. He studied culinary arts for a few years before graduating from Northern Virginia's Stratford University with a degree in Hospitality Management. Ryan worked in the field of property management for most of his career, Rick Bennett said.
He said that during the past two years, Ryan served as an assistant executive property manager for Carydale Apartments, a local company that serves as property manager for apartment buildings and town homes in Arlington, Alexandria, and Fairfax counties.
In earlier years, his work for more than 14 years as a lighting DJ at Nation and Town Danceboutique nightclubs, which have since closed, "was a huge part of Ryan's social circle," Rick Bennett said. "He loved being in the DL booth creating exciting light shows for the dancers but also working with the drag queens," Bennett said. "The last few years at Town he worked behind the stage with the drag queens to make sure the shows ran smoothly."
Jarrod Bennett, technical director of the Gay Men's Chorus of Washington, said Ryan was considered a valued member of the GMCW family.
"He was always willing to help with lighting designs for shows, bringing a spark to our annual retreat decorations, assisting with sound reinforcement, ensuring our pride float was powered and pumping out the tunes and so much more," Jarrod Bennett said. "Ryan's dedication to GMCW was truly amazing and his presence will be missed. Our hearts go out t his husband, Rick Bennett, and his family."
Rick Bennett said he and Ryan would have celebrated their 18th anniversary as a couple on April 10 of this year. He said the two met when Ryan was 20 and he was 24.
"Ryan was my everything and truly balanced me," Rick Bennett said. "He had the most caring and empathetic nature, always wanting to help anyone who needed it. He was also the organizer, planner, and leader when it came to vacations, parties, and getting our sometimes-disparate groups of friends all together," Rick Bennett added.
"He wanted everyone to know they were welcomed," said Rick Bennett. "We loved to host, and Ryan would cook up the most amazing dinners. He was our friends' 'mama' since day 1."
The write-up posted on the funeral home website says the love Ryan shared with everyone had its roots in his family. "Ryan deeply loved his family and was deeply loved by them," it says.
"Mama, as his closest family group of friends called him, was the organizer, the planner, and always the driver," according to the write-up. "The scale of his abilities was wide and varied: from installing stereos for friends to designing and providing lighting setups for the Gay Men's Chorus of Washington to cooking batches of Grandma's BBQ sauce and Mom's Martha Bars, Ryan was someone for whom a creative spark came naturally," says the write-up.
"Ryan was always unapologetically himself. We are all better for having known him and we will mourn his loss for years to come," the write-up concludes.
It says Ryan Moberly Bennett is survived by his husband, Rick Bennett; his parents, Bill and Cathy Moberly; his brother Evan Moberly; his sisters Laura Jones and Kristin Forsht; his nephews Harvey and McCarroll Moberly; and his grandmother, Jackie Fleming – along with many aunts, uncles and cousins.
A celebration of life service in his honor was held Dec. 18 at St. Matthews United Methodist Church in Annandale, Va., on the same day he was interred at National Memorial Park in Falls Church, Va.
Family and friends have said donations in his honor could be made to the Gay Men's Chorus of Washington.
In memoriam: Remembering queer lives lost in 2021
Activists, artists, and politicos who changed the world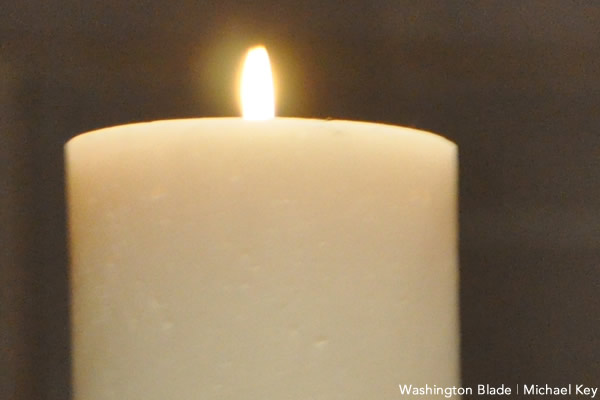 The many acclaimed LGBTQ+ people and allies who died in 2021 include:Laura Weinstein, a transgender activist in Colombia died on Jan. 2 four days after she was hospitalized with difficulty breathing. She was director of Fundacion Grupo de Accion y Apoyo a Personas Trans (GATT), a trans rights group. Siegfried Fischbacher, the magician, who with the late Roy Horn, performed in Las Vegas as Siegfried & Roy, died on Jan. 13 at 81 from pancreatic cancer.
Bob Avian, a choreographer, director and producer died at 83 in Fort Lauderdale, Fla. from cardiac arrest on Jan. 28. With his frequent collaborator, Avian worked with some of Broadway's most well-known and longest-running shows, including "A Chorus Line."
Sophie Xeon, a.k.a. Sophie, a transgender producer and performer whose music was known as hyperpop, died on Jan. 30 in Athens at 30 after an accident.
Cloris Leachman, the Academy and Emmy Award-winning actress who performed in numerous movies and TV shows from "The Last Picture Show" to "Young Frankenstein" to "The Mary Tyler Moore Show," died at 94 at her Encinitas, Calif. home.
Joseph Sonnabend, a physician who helped to establish the AIDS Medical Foundation (now Amfar), died at 88 on June 24 in a London hospital from complications from a heart attack.
Carmen Vazquez, a force in the world of LGBTQ rights died on Jan. 27 in Brooklyn at 72 from complications of COVID-19.
Sandie Crisp, a.k.a. the Goddess Bunny, a transgender actress, model and muse to West Hollywood's avant garde, died on Jan. 27 at a Los Angeles hospital at 61 from COVID-19.
Lawrence Ferlinghetti, the acclaimed poet, who published gay poet Allen Ginsberg's groundbreaking work "Howl," died on Feb. 22 at his San Francisco home at 101.
James Levine, the Metropolitan Opera maestro and acclaimed conductor, died at 77 on March 9 at his Palm Springs, Calif. home. In 2018, the Met fired him after investigating allegations of sexual improprieties.
Robina Asti, a World War II veteran, mutual fund executive and oldest active flight instructor, died at 99 in her daughter Coca Astey's home. Asti, who transitioned in the 1970s and had lived as a woman for four decades, applied for survivor benefits from the Social Security Administration after her husband died in 2012. Her application was denied. Asti, represented by Lambda Legal, successfully fought against this. As a result of her advocacy, the rules regarding survivors benefits were changed.
Jimmy Gamonet de los Heros, resident choreographer of Miami City Ballet, before he became director of the National Ballet in Peru, died on Feb. 26 at 63 at a Lima hospital from COVID-19.
John Stephen Hunt, writer and global rights activist died at 85 in Chicago.
Pat Collins, a Tony Award-winning lighting designer, died on March 21 at her Branford, Conn., home at 88 from pancreatic cancer.
Judge Paul G. Feinman, the first openly gay judge to be appointed to New York State's highest court, the Court of Appeals, died on March 31 at 61 in a Manhattan hospital from acute myeloid leukemia.
Allen Jesse Carroll, who owned bars and nightclubs in Washington, D.C., including lesbian bar Phase 1 and gay nightclub Ziegfeld's-Secrets, died at 79 on April 14 from heart failure.
Alber Elbaz, acclaimed fashion designer whose celeb clients included Meryl Streep, died at 59 from COVID-19, on April 24 in Paris.
Paul Kellogg, who led the Glimmerglass Opera in Cooperstown, N.Y. and, later, simultaneously, led the New York City Opera died at 84 in a Cooperstown hospital on April 28.
Alix Dobkin, the folk singer who celebrated lesbians and made the iconic 1973 album "Lavender Jane Loves Women," died at 80 on May 19 from a brain aneurysm and a stroke at her Woodstock, N.Y. home.
Kay Tobin Lahusen, gay rights activist and photographer, died at 91 on May 26 in West Chester, Pa.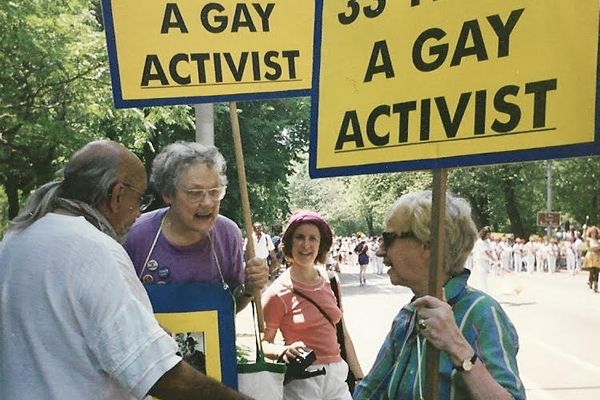 Rusty Warren, a 1960s comedian, called a godmother of the sexual revolution, died on May 25 at 91 from chronic obstructive pulmonary disease at a caregiver's home in Lagura Hills, Calif.
Douglas S. Cramer, who produced "Dynasty" and other popular TV shows, died at 89 from kidney failure at his Martha's Vineyard home on June 4.
Madeline Davis, the first openly lesbian delegate to a national political convention (the Democratic 1972 convention) died on April 28 at 80 from complications from a stroke at her Amherst, N.Y. home.
Richard J. Meislin, a New York Times editor and journalism pioneer, died at 68 from Merkel cell carcinoma at a Manhattan hospital on June 25.
Paul Huntley, for decades the hair stylist and wig designer for Broadway stars from Carol Channing to Alan Cumming, died at 88 in London on July 9.
Mat George, co-host of the podcast "She Rates Dogs," died at 26 in Los Angeles on July 17. He was hit and killed by a car.
Gil Wechsler, who designed the lighting for more than 100 Metropolitan Opera productions, died at 79 from dementia on July 9 at a Warrington, Pa. memory-care facility.
Sally Miller Gearhart, a prominent LGBTQ rights activist, died July 14 at 90 in Ukiah, Calif.
Louise Fishman, an artist whose work expressed her feminist, lesbian and Jewish identity, died on July 26 in Manhattan at 82.
James Hormel, America's first openly gay ambassador (to Luxembourg under President Bill Clinton), died at 88 in San Francisco on Aug. 13.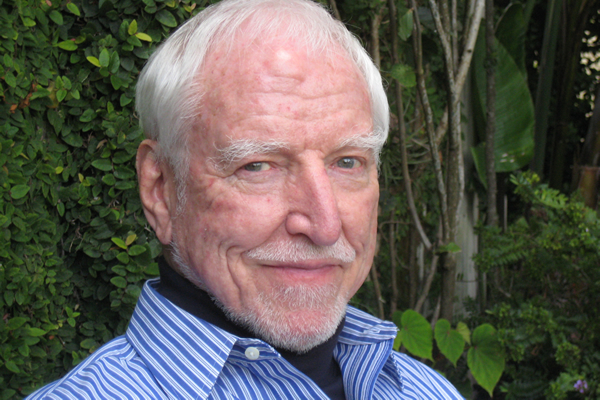 Barbara Kannapell, a renowned deaf activist, died at 83 from complications from hip surgery on Aug. 11 in Washington, D.C.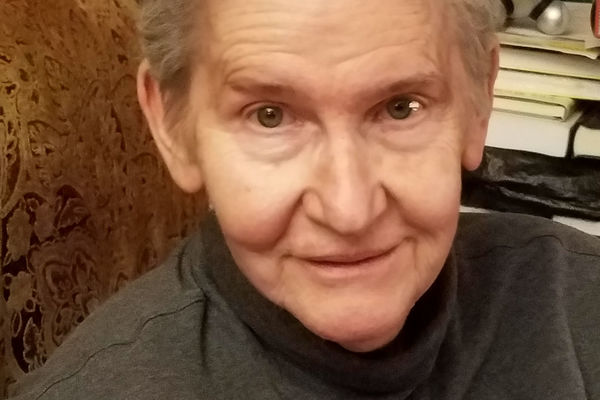 Saleem Kidwai, co-editor of the groundbreaking anthology "Same-Sex Love in India: Readings from Literature and History," died at 70 at a Lucknow, India hospital on Aug. 30.
Carl Bean, 77, a minister and AIDS activist died in a Los Angeles hospice on Sept. 7. He helped make the 1970s Motown hit "I Was Born This Way" into a gay Pride anthem.
George Malkemus, who helped Manolo Blahnik's shoe designs to become known worldwide, died on Sept. 16 from cancer at 67 at his Manhattan home.
Tommy Kirk, child star of "Old Yeller" and other Disney movies, died at 79 at his Las Vegas home on Sept. 28.
Ganga Stone, who co-founded God's Love We Deliver, an organization that delivers meals to people homebound with AIDS and other diseases, died at 79 on Sept. 29 in a Saratoga Springs, N.Y. health care facility
Marcia Freedman, the first American-born woman to serve in Israel's Parliament, known as the Knesset, died from renal and heart disease at 83 on Sept. 21 at her Berkeley, Calif. home.
Brian Carney, Blade TV and film critic, died at 58 from complications associated with congestive heart failure and advanced kidney disease on Jan. 28.
Stephen Karpiak, a pathbreaking researcher who advocated for elders with AIDS and against ageism, died from kidney damage from an infection at 74 on Oct. 16 at Manhattan hospital.
Elaine Romagnoli, a fixture of New York nightlife and creator of the lesbian bars Bonnie & Clyde's, the Cubby Hole and Crazy Nanny's, died at 79 on Oct. 28 at her Manhattan home.
Etel Adnan, an acclaimed Lebanese American writer and artist, died at 96 in Paris on Nov. 14.
Scott Robbe, 66, a progressive activist and TV-film-stage producer, died in hospice care at his sister's Hartford, Wisc. home on Nov. 21. He was a prominent founding member of two New York City direct action groups: ACT UP and Queer Nation.
Stephen Sondheim, 91, the acclaimed, award-winning composer – one of the most notable composers of the 20th century – died on Nov. 26 at his Roxbury, Conn. home. His many musicals include: "Company," "Follies" and the Pulitzer Prize-winning "Sunday in the Park with George."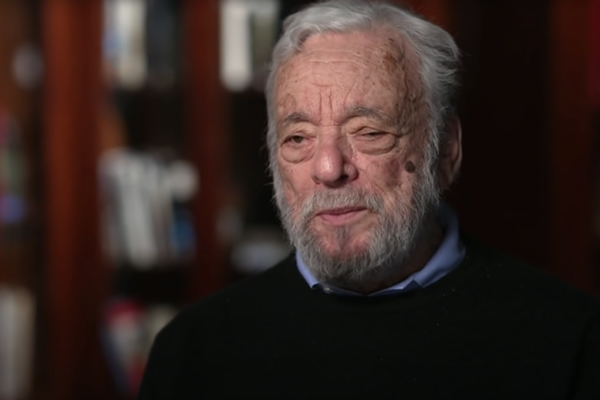 Adolfo Sardina (a.k.a. Adolfo), the fashion designer who won worldwide fame for dressing Nancy Reagan, died at 98 at his Manhattan home on Nov. 27.
Stu Rasmussen, 73, the first openly transgender mayor in America, died on Nov. 17 from prostate cancer at his home in Silverton, Ore. where he served as mayor for two terms.
Antony Sher, a British actor acclaimed for his interpretations of Shakespeare, died at 72 on Dec. 2 from cancer his Stratford-upon-Avon, England home.
Marie-Claire Blais, an acclaimed French Canadian novelist, often compared to Virginia Woolf, died at 82 on Nov. 30 at her Key West, Fla., home.
Venus Thrash, a nationally acclaimed Black, lesbian, Washington, D.C. poet, who wrote her first poem when she was in first grade, died at 52 on June 19 from heart disease at the MedStar Washington Hospital in D.C.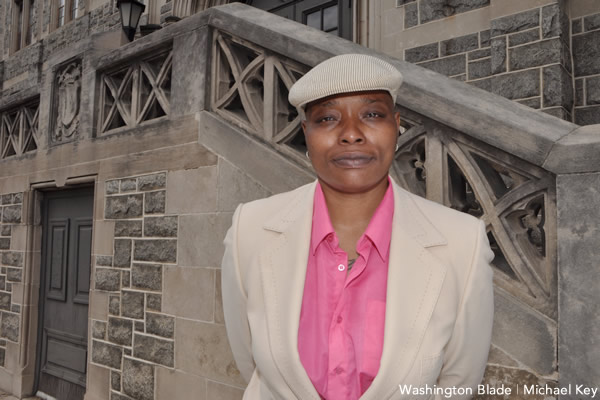 Linda Lopez McAlister, a philosopher and founder of the feminist journal "Hypatia," died at 82 from heart failure at her Albuquerque on Nov. 9.
bell hooks, the trailblazing Black feminist writer whose groundbreaking work focused on race, class, gender, justice and discrimination, died at 69 from end-stage renal failure at her Berea, Ky., home on Dec. 15.