December 18, 2014 at 1:31 pm EST | by Mariah Cooper
GIFT GUIDE 5: Last-minute gems
We get it — you procrastinated. You want something fast, memorable and fun but don't want to make it look like you just swung by the Hickory Farms stand at the local mall. We got you covered.
Furry friends deserve a special gift just like everyone else. Eco-friendly pet store the Big Bad Woof (117 Carroll St., N.W.) has toys and essentials with a socially conscious twist. Keep things festive with a box of Holiday Buddy Biscuits, treats shaped like gingerbread men with gingerbread flavor, for $6.45.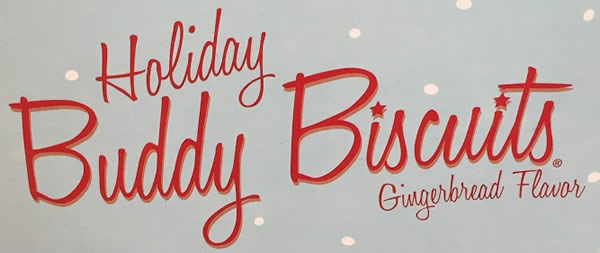 A spot that's easy to miss or might be more extensive than you realized is the delightful (and gay friendly!) Beadazzled (1507 Connecticut Ave., N.W.) just steps from the Dupont Circle North Metro stop. Hand-made necklaces from Guatemala are shockingly reasonable for the quality and everything from baby booties to scarves to colorful change purses are available. You can select beads to make something yourself, buy a kit that has everything your recipient will need to make his or her own project or choose from a wide array of hand-made items.
When you don't know what to get but want something quirky and fun, try Franklin's General Store (5123 Baltimore Ave., Bladensburg, Md.). Franklin's has something for anyone on your list from toys and candy to random knick-knacks. They also sell beer and wine like its Mommy's Time Out wine that comes in moscasto, pink and pinot grigio for $8.79 each.
If you really want something quick and easy, pick up a few gifts at Whole Foods while doing your Christmas meal shopping at the same time. They have a surprisingly large collection of soaps, candles, bath salts and more.
Ulta Beauty has variety perfume gift packs for fragrance brands like Coach and Marc Jacobs. Pick up a Daisy by Marc Jacobs rollerball perfume set that includes Daisy and Daisy Dream for $44. For a location near you visit, ulta.com.
Last-minute can still be a big gift that will keep giving all year long. Belmont TV (4723 King Street, Arlington, Va.) offers competitive pricing on the best upscale electronic brands and offers free home theater consultation to give your home the full-theater HiFi experience. Your recipient may never leave his or her couch again! Call Jeff at 703-671-8500 or e-mail jeff@belmonttv.com.
Lush Cosmetics has Christmas-themed gift sets available. Themes include Secret Santa and the Night Before Christmas with prices varying. The sets are already wrapped and have "to/from" tags. One gift set includes soap, shower gel and a snowman shower jelly for $29.45.
Moleskine (3029 M St., N.W.) has a pop-up shop in Georgetown until January when its owners will look for a more permanent location. The Italian company sells planners, journals, writing utensils and much more. In addition to the entire Moleskine collection in one place, the Georgetown store features the (MOLESKINE)RED #OneREDDay Special Edition Collection, which includes a large hard cover notebook, a pen, a luggage tag and planner. Moleskine sends 5 percent of the retail price of the items directly to the Global Fund to fight AIDS.
Barnes & Noble (many D.C.-area locations) isn't just for books and these reproductions of vintage toys aren't just for kids. With several possibilities in the $10-20 range, these delights from Ridley's will help you learn to juggle, perform magic tricks, make animals out of balloons and much more.
Another spot brimming with ideas for the young or young at heart is Sullivan's Toys & Art Supplies in Tenleytown (4200 Wisconsin Ave., N.W.) which has everything from educational toys, games, arts and craft projects and whimsical novelties like these puppets, available in every kind of beast or fowl (almost!) that you can imagine. Prices vary. Parking is tricky there but the Tenleytown Metro is within walking distance. It's worth the effort.
Second Story Books (12160 Parklawn Dr., Rockville, Md.) has the perfect selection of out-of-the-ordinary gifts. The store has numerous shelves of used, rare and out-of-print books as well as a vintage record collection and a selection of antiques. Located in Rockville and Dupont Circle (2000 P St., N.W.), the Rockville location is having a 40 percent off sale everything in the store. While the Dupont location is charming and well-stocked, if you want to spend hours looking for just the right find, the cavernous Rockville location is worth a visit.
Another easy, fast, no-brainer option — treat your recipient to dinner at one of the trendy new-ish spots in Washington like Le Diplomate (1601 14th St., N.W.) or Pearl Dive Oyster Palace (1612 14th St., N.W.) with gift certificates. Le Dip is pricey but lives up to the hype. Pearl Dive is every bit as good as Hank's and has a mouth-watering array of imports and a decent entree menu as well.
Cakelove (1506 U St., N.W.) is great for grabbing a last-minute sweet treat. Flavors like toffee crunch and red velvet are available as well as vegan options. Pick up a large cake for $49.50, a small cake for $29.50 or get as many cupcakes as you want for $3 each.
OK, we can't guarantee that these exact items will still be there, but if you want to induce some pop culture nostalgia, you're sure to find something vintage and fun at Mount Vernon Antique Center (8101 Richmond Highway, Alexandria). It's easy to find and has plenty of parking.
Men's clothing store Universal Gear (1919 14th St., N.W.) has clothing, shoes, underwear, accessories, swimwear and more. Don't worry about what exactly to get and buy a gift card. The store's gift cards can have an unlimited amount of money put on the card so your recipient can choose what they like best.
Give an Amazon Prime membership for a wide selection of movies and television shows to stream. Enjoy popular shows like "American Horror Story," "Sopranos" and the Golden Globe-nominated "Transparent" (seen above). Membership also includes free two-day shipping, free e-books and unlimited music streaming. Get a free trial membership for 30 days and afterwards, membership is $99 a year.
For the sports fanatic, give the Nationals Baseball Racing President Tom's Holiday Gift Pack. Each pack includes three games and a free racing president Tom ornament. See popular teams like the Cardinals, Phillies, the Mets and more play the Nationals. Gift packs start at $50 depending on specific games and seats.
And finally, for the person who truly has everything, consider giving a donation to the D.C. Public Library in his or her honor. Details at dcplfoundation.org.