Pop culture casserole 2018 remix
'Pose' pops, Gaga soars, 'Drag Race' goes mainstream and Emmys gayer than ever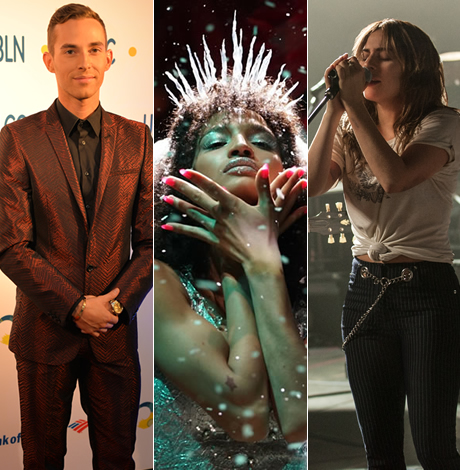 No. 10 — Highly gay Broadway year
Broadway, of course, is always gay to some extent but 2018 seemed gayer than ever with revivals of landmark gay-themed works such as Mart Crowley's "The Boys in the Band," Tony Kushner's "Angels in America" and Harvey Fierstein's "Torch Song Trilogy." 
"Boys," which debuted 50 years ago, made its Broadway debut at the Booth Theatre in late April and ran until early August with an all-gay cast including Matt Bomer, Jim Parsons and Zachary Quinto. It got mixed reviews. "I wish I could report that …. I shuddered and sobbed in sympahy but even trimmed from two acts to an intermission-free 110 minutes, the show left me largely impatient and unmoved," a New York Times critic wrote.
In February, the Royal National Theatre production of "Angels in America," Kushner's landmark, two-part AIDS-themed masterpiece, transferred to Broadway for an 18-week engagement at the Neil Simon Theatre with Andrew Garfield and Nathan Lane in the cast. The 25th-anniversary revival won three Tonys out of a record 11 nominations. The Times said the play "courses into your system like a transfusion of new blood … when you hit the streets afterward, every one of your senses is singing."
Less overall successful was a slimmed-down revival of Harvey Fierstein's 1980s piece "Torch Song Triology," a classic about a drag performer looking for love and family. The revival, starring Michael Urie and Mercedes Ruehl got strong reviews but may have been a victim of gay Broadway fatigue after "Boys" and "Angels." It closes Jan. 6 after weeks of weak ticket sales, the New York Times reports.
Oh, and Bette Midler returned to her Tony-winning role in "Hello Dolly!" at the Shubert Theatre July 17-Aug. 25. (JD)
No. 9 — Breakout year for Troye Sivan
Former YouTube star Troye Sivan solidified his status as an A-list "legit" pop star this year with the release of his sophomore album "Bloom," which peaked at no. four on the Billboard 200 sales chart. Lead single "My My My!" became Sivan's second no. 1 Billboard dance hit, though it only made it to no. 80 on the Hot 100. 
Sivan performed on "Saturday Night Live" and made several other high-profile media appearances. He toured the "Bloom" record (he played D.C.'s The Anthem in October) and shot an iconic, gender-bending video for the song "Bloom." 
The 23-year-old South Africa native (raised in Australia) headlined at Capital Pride in June and co-starred in the acclaimed conversion therapy drama "Boy Erased." 
"A Troye Sivan concert leaves one with two major impressions," the Blade wrote of his fall tour. "One, it's amazing the magic he can weave using so little and two, the juxtaposition of his sonic/video/TV show performances — where he comes off as an androgynous, gay sex-starved coquette gyrating lasciviously — dovetails quite nicely with his stage/interview persona where he's self deprecating, down to earth, sweet seeming, even anodyne."
Sivan tours Europe and Asia through winter and spring, 2019. (JD) 
No. 8 — Celebs come out in droves
Once upon a time coming out was considered a move that could ruin a celebrity's career. Times have changed and 2018 was the year many celebrities announced their gender identities and sexualities with empowerment. 
Actress and singer Janelle Monáe told Rolling Stone she identifies as pansexual. Actress Tessa Thompson, who has been rumored to be in a relationship with Monáe, revealed this year that she is bisexual. 
During a Q&A, a fan asked Paris Jackson if she is bi. "That's what you guys call it, so I guess, but who needs labels?" Jackson said. This was her first time publicly addressing her sexuality but she says she's been out since she was 14.
Singer Jason Mraz subtly came out in a poem for Billboard's "Love Letter to the LGBTQ Community" writing, "We still have a long way to go. But know. I am bi your side. All ways." He told Billboard he's had sexual experiences with men and considers his sexuality "two spirit."
Former Disney star Garrett Clayton came out as gay on Instagram after reflecting on filming his upcoming movie "Reach," which tells the story of a teenager who contemplates suicide as a result of bullying. Clayton opened up that he and his boyfriend have had similar bullying experiences. 
Panic! at the Disco frontman Brendon Urie shared with Paper that "you could qualify me as pansexual" and said that he is simply attracted to people. Actor Amandla Stenberg, who came out as non-binary and bisexual in 2016, announced they are gay and have "a romantic love for women" in a profile for Wonderland. Rebecca Sugar, "Steven Universe" creator and Silver Spring, Md., native, came out as non-binary. Pop star Rita Ora received backlash for her song "Girls," which critics argued exploited bisexual and lesbian relationships. Ora revealed that the song mirrored her own experiences and that she has had romantic relationships with women. 
"Glee" star Kevin Michael McHale came out as gay with the help of Ariana Grande tweeting, "#NoTearsLeftToCry is gayer than me and I ACCEPT. Ty @ArianaGrande."
Actor Lee Pace confirmed his sexual orientation by revealing he has dated both men and women.
Journalist Ronan Farrow publicly declared he is "part of the LGBT community" while being honored with the Point Courage award for his work covering the #MeToo movement and transgender issues. He stated: "being a part of the LGBT community — which recognized that reporting I was doing early on and elevated it, and has been such a stalwart source of support through the sexual assault reporting I did involving survivors who felt equally invisible. That has been an incredible source of strength for me."
Other celebrities who came out this year include "Broad City" star Abbi Jacobson (bisexual), actress/singer Alyson Stoner (bisexual), "Gotham" actor Cory Michael Smith (queer) and singer Daya (bisexual). (MC) 
No. 7 — 'A Star is Born'
"A Star is Born" is a quintessential tragic love story and rags-to-riches film trope that has become one of Hollywood's favorite movies to crank out to the masses. The 2018 version follows the classic plot of country music superstar Jackson Maine (Bradley Cooper) who helps rookie singer/songwriter Ally (Lady Gaga) kickstart her career. 
Along the way, the pair fall in love while struggling with addiction and navigating fame. The film gave the co-leads monumental firsts in their careers. For Gaga, it's her first lead role in a major motion picture. Meanwhile, Cooper made his directorial debut. 
Lady Gaga also became an unexpected meme for repeating a variation of the quote "There can be 100 people in a room and 99 of them don't believe in you, but all it takes is one and it just changes your whole life," in reference to Cooper, numerous times during the film's press run. 
Despite it being the fourth remake following the original 1937 version, the 1954 musical starring Judy Garland, the 1976 rock musical led by Barbra Streisand and a 2013 Bollywood version, audiences and critics alike proved they were far from tired of the tale."A Star is Born," Lady Gaga, Cooper and Sam Elliot have all earned nominations ranging from the Golden Globes to the SAG Awards. The film's soundtrack is also nominated for a Grammy Award. It's unclear if the movie will snatch any trophies but "A Star is Born" is already a winner for capturing attention yet again. (MC)
No. 6 — 'Pose' dramatizes late '80s ball culture
"Pose," Ryan Murphy's latest television project, was co-created with Brad Falchuk and Steven Canals and made history with the largest cast of transgender characters in a fictional TV show. 
The groundbreaking series focuses on the black and Latinx ball culture and the luxury yuppie Trump era in New York City in the late '80s. Blanca Rodriguez-Evangelista (Mj Rodriguez) decides to leave the House of Abundance and become the founder and mother of the House of Evangelista. Blanca gathers together her makeshift group to try to compete with the legendary House of Abundance. However, balls aren't their only worry as their family confronts the looming AIDS epidemic, finds and loses love and faces the everyday struggles of being transgender or gay.
Out actor Billy Porter portrays Pray Tell, the ball emcee and Blanca's best friend. His role earned him a Golden Globe nomination for Best Actor/Television Series Drama.
The series also was praised for adding transgender talent behind the camera. Transgender activist Janet Mock penned scripts, along with transgender writer Our Lady J, for a few episodes and served as director. Silas Howard, a transgender activist, writer and director, also directed an episode. "Pose" will continue into 2019 as the show was green-lit for a second season. (MC) 
No. 5 — Big year for gay movies
Gay-themed movies are released every year but they're getting a little bit more mainstream with increasingly A-list budgets. This year was especially strong.
"Love, Simon," a teen dramedy, opened in March and told of Simon Spier, a closeted gay high school student forced to balance friends, family and a blackmailer threatening to out him. It made back more than three times what it cost to make with worldwide grosses totaling about $66 million. It has a 92 percent fresh rating on Rotten Tomatoes. 
"The Miseducation of Cameron Post" opened in the U.S. in August and told of the title character caught in a same-sex "encounter," who gets shipped off to "conversion" therapy camp where she discovers solidarity with her fellow enrollees. It stands at 86 percent fresh on Rotten Tomatoes and tells its story with "wit, compassion and an affecting overall generosity of spirit," according to an aggregate review.
"Boy Erased" took a more serious glimpse at "conversion" therapy with a biographical adaptation of Garrard Conley's 2016 memoir of the same name. Starring Lucas Hedges, Nicole Kidman and Russell Crowe, it opened in the U.S. in November to strong reviews and is up for two Golden Globe Awards. A Blade review praised the strong cast for carrying the film. It's 80 percent fresh on Rotten Tomatoes. 
And "Bohemian Rhapsody" depicts British rock band Queen with its late flamboyant lead singer Freddie Mercury who was gay (or perhaps bi; Mercury never officially came out). Long delayed, it finally debuted in the U.S. in November and has grossed nearly $600 million worldwide. At about $50 million, it had the highest budget of any of the aforementioned movies. A Blade review called it "full of exuberant energy and good-natured high spirits" and said it's "an impossible film not to get caught up in." (JD) 
No. 4 — "A Fantastic Woman" wins Oscar
"A Fantastic Woman," a 2017 Chilean drama, tells of Marina (Daniela Vega), a young trans woman in Santiago, Chile who experiences abuse and harrassment following the sudden death of her boyfriend Orlando, an older man who had recently moved in with her. 
This Sony Pictures Classics release could have been one of the 2017 year in review stories —  it won two major awards at the Berlin International Film Festival — but it went on to even greater acclaim this year winning the Academy Award for Best Foreign Language Film, the first Chilean film to win this category. Openly trans star Daniela Vega became the first trans person to present at the Oscars at the Academy's 90th annual ceremony on March 4. 
It holds at 94 percent approval rating on Rotten Tomatoes. An aggregate review said it handles "its timely, sensitive subject matter with care."  (JD) 
No. 3 — Biggest year in

  

"RuPaul's Drag Race" herstory
"RuPaul's Drag Race" is a veteran in reality TV. The show premiered in 2009, but the drag competition show has only recently gained mainstream attention with its switch from airing on Logo to VH1. 
"RuPaul's Drag Race All Stars 3" brought back seasoned queens from seasons past including Trixie Mattel (season seven), Shangela (season two and three), BenDeLaCreme (season six), Kennedy Davenport (season seven), among others. DeLa appeared to be the girl to beat as she won challenge after challenge.
For "All Stars," Ru required the lip-sync winner to send one of their own home. As DeLa kept slaying the competition, she eventually eliminated herself because she couldn't take the pressure of sending her sisters home. After her departure, Shangela became a fan favorite with many viewers believing she would win. However, Trixie won the title causing an uproar on social media from Shangela fans who wanted their fave to say "Halleloo" to the crown.
Season 10 ushered in 13 new queens and one returning queen. Eureka was welcomed back to compete after being removed from the show in season nine due to an injury. The final four came down to Aquaria, Eureka, Kameron Michaels and Asia O'Hara. The final lip-sync featured a poorly constructed butterfly release from O'Hara that earned her the boot. 
Aquaria, the self-proclaimed "bitch from New York City," was crowned the winner after being a consistent judge favorite "turning looks" for the mini, maxi and runway challenges. Her win didn't come as too much of a surprise but it was herstory-making. Aquaria became the youngest queen to ever win the competition at 21 years old. The fierce competition made season 10 the most viewed season in the show's history. 
The show won five Emmys this year out of 12 nominations. A "Holi-slay Spectacular" aired Dec. 7 to mixed reviews. "All Stars" season four began Dec. 14 and will continue into the new year. Season 11 has been announced but no premiere date is set. (MC) 
No. 2 — The gayest Emmys ever
The 2018 Emmy Awards may have been the gayest Emmys in the history of the award show. 
The ceremony opened with a dance number featuring out "Saturday Night Live" cast member Kate McKinnon, "Unbreakable Kimmy Schmidt" star Tituss Burgess and RuPaul. The rest of the night was filled with LGBT wins and appearances. 
Ryan Murphy's "The Assassination of Gianni Versace" won Outstanding Directing for a Limited Series, Movie or Dramatic Special and Darren Criss' portrayal of spree killer Andrew Cunanan earned him a win for Outstanding Lead Actor in a Limited Series or a Movie. 
Australian comedian Hannah Gadbys, who received critical acclaim for her Netflix special "Nanette," made an appearance to present the award Outstanding Directing for a Drama Series. "RuPaul's Drag Race" secured its fifth Emmy win this year with Outstanding Reality Competition Series. RuPaul, Michelle Visage, Ross Matthews and Carson Kressley all accepted the award on stage where Ru delivered his signature phrase, "If you can't love yourself, how in the hell are you gonna love somebody else? Can I get an amen up in here? Now let the music play" to the star-studded Emmys crowd. 
The "Queer Eye" cast continued its pop culture reign with Bobby Berk, Karamo Brown, Tan France, Antoni Porowski and Jonathan Van Ness all appearing as presenters. The Fab Five has been traveling around the Atlanta area to upgrade the lives of men and women on everything from grooming and fashion to personal development. The series released two seasons in just six months but already won the Emmy's top reality show honor, and the show's first Emmy, for Best Structured Reality Program. (MC) 
No. 1 — Adam Rippon, America's sweetheart
Figure skating is, of course, Adam Rippon's initial claim to fame but in 2018, he became much more than that. 
Rippon's skating career was highly uneven. He was the 2016 U.S. national champion but until this year, had never previously qualified for the Olympics and never placed higher than sixth at the World Championships. 
It was controversial that he even made the Olympic team after coming in fourth at nationals. But skating officials decided Rippon was a stronger candidate for the team than Ross Miner who came in second at nationals. Rippon, Vincent Zhou and Nathan Chen went on to compete in Peyongchang, South Korea coming in 10th, sixth and fifth respectively. Chen and Rippon took home bronze medals (along with several other U.S. skaters) in the team event which incorporates all skating disciplines. That made Rippon the first openly gay Olympic athlete to win a medal at the Winter Olympics. 
He and freestyle skier Gus Kenworthy were the gay toast of the Olympics. Rippon especially stayed in the headlines for refusing to meet with Vice President Mike Pence because of his anti-gay views and his spacey, ditzy on-camera interviews with NBC's Andrea Joyce, the best straightwoman to Rippon's antics as one could have imagined. 
That cemented Rippon's status as the gay celebrity du jour and he went on to several high profile media appearances, magazine covers and a win on season 26 of "Dancing With the Stars." Oh, and yeah, there was that harness he wore to the Oscars and the nude photo spread in ESPN Magazine. 
Rippon, now retired from competitive skating at 29, is a judge on "Dancing with the Stars: Juniors" and guest on the "Will & Grace" reboot. 
Rippon has been praised for being "unabashedly nelly, effeminate, bawdy and obviously gay in a way we've been asked to cover up," as writer Alxander Chee wrote. (JD) 
HONORABLE MENTION — Kathy Griffin makes lemonade
Kathy Griffin attends White House Correspondents' Association dinner as guest of the Blade. In April, the Washington Blade invited Griffin to its table to thank her for her LGBT advocacy work over the years. At the dinner, Griffin had a run-in with Deputy White House Press Secretary Hogan Gidley in which she told him, "Suck my dick." The exchange garnered international media attention and Griffin landed on multiple talk shows after the dinner. 
Hip-Hop's complicated history with queer representation
At 50, experts say the genre still doesn't fully welcome LGBTQ inclusion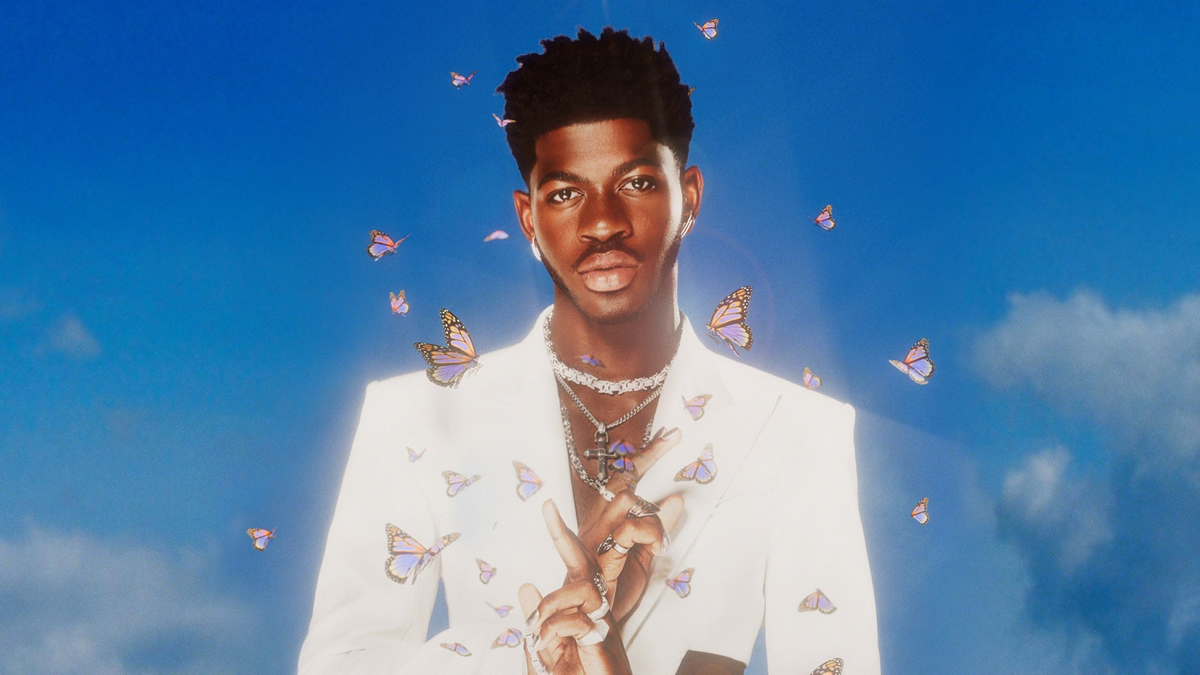 I didn't really start listening to rap until my college years. Like many queer Black children who grow up in the closet, shielded by puritanical Christianity from the beauty of a diverse world, I longed to be myself. But the affirming references I could pull from — in moments of solitude away from the wrath and disdain of family and friends — were in theater and pop music.
The soundtrack to my teenage years was an endless playlist of pop divas like Lady Gaga and Beyoncé, whose lyrics encouraged me to sashay my hips anytime I strutted through a long stretch of corridor.
I was also obsessed with the consuming presence of powerful singers like Patti LaBelle, Whitney Houston, and the hypnosis that was Chaka Khan. My childhood, an extrapolation of Tuesdays, Thursdays, Saturdays and Sundays spent in church groups, choir practices, and worship services, necessitated that I be a fan of throaty, from-the-stomach singing. But something about the way these artists presented themselves warmed my queer little heart. LaBelle wore avant garde geometric hairdos paired with heavily shoulder-padded blazers. Houston loved an elegant slender gown. And Khan? It was the voluminous red mane that gently caressed her lower back for me.
Listening to rap music in college was a political experience. My sociology classes politicized me and so it was only natural that I listened to rap music that expressed trauma, joy, and hope in the Black experience. However, I felt disconnected from the music because of a dearth of queer representation in the genre.
Nevertheless, groups like Outkast felt nostalgic. While delivering hedonistic lyrics at lightning speed, André 3000 — one half of the rap duo — mesmerized with his sleek, shoulder-length silk pressed hair and colorful, flowing shirts and trousers — a style that could be translated as "gender-bending." Despite the patriarchal presentation rampant in rap and Hip-Hop, Andr​​é 30000 represented to me, a kind of rebellious self-expression that I so badly wanted to emulate but couldn't because of the psychological confines of my conservative upbringing.
My discovery of Outkast was also sobering because it was a stark reminder of how queerness is also often used as an aesthetic in Hip-Hop while actual queer people are shunned, rebuked, and mocked. Queer people in Hip-Hop are like backstage wingmen, crucial to the development of the show but never important enough to make a curtain call.
As Hip-Hop celebrates 50 years since its inception in New York City, I am filled with joy because it's been half a century of Black people owning their narratives and driving the culture. But it's fair to ask: At whose expense?
A viral 2020 video shows rapper Boosie BadAzz, famed for hits like "Set It Off" and "Wipe Me Down," rebuking NBA star Dwayne Wade and award-winning actress Gabrielle Union-Wade for publicly supporting their then-12-year-old daughter after she came out as transgender.
"Don't cut his dick off, bro," said BadAzz with furrowed eyebrows and a gaze that kept turning away from the camera, revealing his tarnished diamond studs. "Don't dress him as a woman dawg, he's 12 years. He's not up there yet."
The responses from both Wade and Union-Wade were a mixture of swift, sarcastically light-hearted, and hopeful.
"Sorry Boosie," Union-Wade said to an audience during a live podcast appearance at Live Talks Los Angeles. "He's so preoccupied, it's almost like, 'thou doth protest too much, Little Boos.' You've got a lot of dick on your mind."
Wade also appeared on an episode of podcast, "I AM ATHLETE," and looked directly into the camera.
"Boosie, all the people who got something to say, J-Boogie who just came out with [something] recently, all the people who got something to say about my kids," he said. "I thank you because you're allowing the conversation to keep going forward because you know what? You might not have the answers today, I might not have the answers, but we're growing from all these conversations."
This exchange between the Wades and BadAzz highlights the complicated relationship between Black LGBTQ individuals and allies and the greater Hip-Hop and rap genres and communities. While Black queer aesthetics have long informed self-expression in Hip-Hop, rappers have disparaged queerness through song lyrics and in interviews, or online rants like BadAzz, outside the recording studio.
And despite LGBTQ rappers like Queen Latifah, Da Brat, Lil Nas X, and Saucy Santana achieving mainstream success, much work lies ahead to heal the trauma that persists from Hip-Hop's history of patriarchy and homophobia.
"'Progression' will always be relative and subjective based on one's positionality," said Dr. Melvin Williams said in an email. Williams is an associate professor of communication and media studies at Pace University. "Hip-hop has traditionally been in conversation with queer and non-normative sexualities and included LGBTQ+ people in the shaping of its cultural signifiers behind the scenes as choreographers, songwriters, make-up artists, set designers, and other roles stereotypically attributed to queer culture."
"Although Hip-Hop incorporates queerness in their ethos, ideas, and trends, it does not privilege the prospect of an out LGBTQ+ rapper. Such reservations position LGBTQ+ people as mere labor in Hip-Hop's behind-the-scenes cultivation, but not as rap performers in its mainstream distribution," he added.
This is especially true for Queen Latifah and DaBrat who existed in the genre for decades but didn't publicly come out until 2021. Still, both faced backlash from the Black community for daring to challenge gender roles and expectations.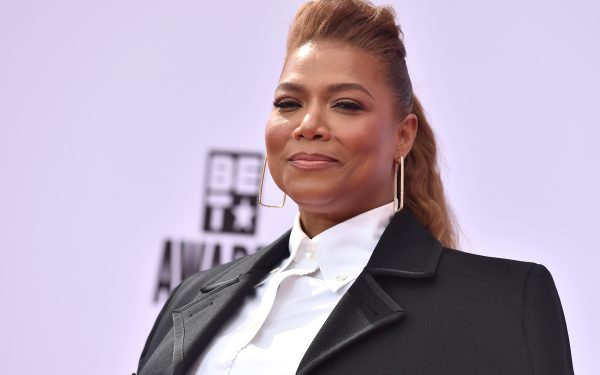 Lil Nas X also faced backlash for his music video "Montero" with satanic references, including one in which he slides down a pole and gives a character representing the devil a lap dance. Conservatives such as South Dakota Gov. Kristi Noem accused him of trying to scandalize children.
"You see this is very scary for me, people will be angry, they will say I'm pushing an agenda. But the truth is, I am," Nas X said in a note that accompanied "Montero." The agenda to make people stay the fuck out of other people's lives and stop dictating who they should be."
Regardless, "Montero" debuted atop the Billboard 100.
In an article published in "Souls: A Critical Journal of Black Politics, Culture, and Society," scholar C. Riley Snorton posited that celebrating queer visibility in mainstream media could be a problem as this kind of praise relies on artists presenting in acceptable forms of gender and sexuality expression and encourages representation that is "read alongside…perceptions of Hip-Hop as a site of Black misogyny and homophobia."
In the case of Frank Ocean, who came out in 2012 prior to the release of his album "Channel Orange," his reception was warmer than most queer Hip-Hop artists because his style of music is singing, as opposed to rapping. Because of this, his music was viewed more as R'n'B or pop.
"Frank Ocean ain't no rapper. He's a singer. It's acceptable in the singing world, but in the rap world I don't know if it will ever be acceptable because rap is so masculine," rapper Snoop Dogg told the Guardian in 2013. "It's like a football team. You can't be in a locker room full of motherfucking tough-ass dudes, then all of a sudden say, 'Hey, man, I like you.' You know, that's going to be tough."
So what's the solution for queer people in Hip-Hop? Digital media.
Williams, the Pace University professor, says that being divorced from record labels allows queer artists to be independent and distribute their music globally on their own terms.
"We witnessed this fact with artists such as Azealia Banks, Cakes Da Killa, Fly Young Red, Kevin Abstract, iLoveMakonnen, Lil Nas X, Mykki Blanco, and Saucy Santana, as well as legacy LGBTQ Hip-Hop acts like Big Freeda, DeepDickCollective, and Le1f," he said. "The music industry has experienced an increasingly mobilized market due to the rise of digital media, social networking platforms, and streaming services."
"More importantly, Black queer Hip-Hop artists are historicizing LGBTQ+ contributions and perspectives in documentaries, films, news specials, public forums, and podcasts. Ultimately, queer people engaging in Hip-Hop is a revolutionary act, and it remains vital for LGBTQ+ Hip-Hoppers to highlight their cultural contributions and share their histories," he added.
(Hip-Hop pioneers Public Enemy and Ice-T will headline The National Celebration of Hip-Hop, free concerts at the West Potomac Park on the National Mall in D.C. on Oct. 6 and 7.)
Cuisine and culture come together at The Square
D.C.'s newest food hall highlights Spanish flavors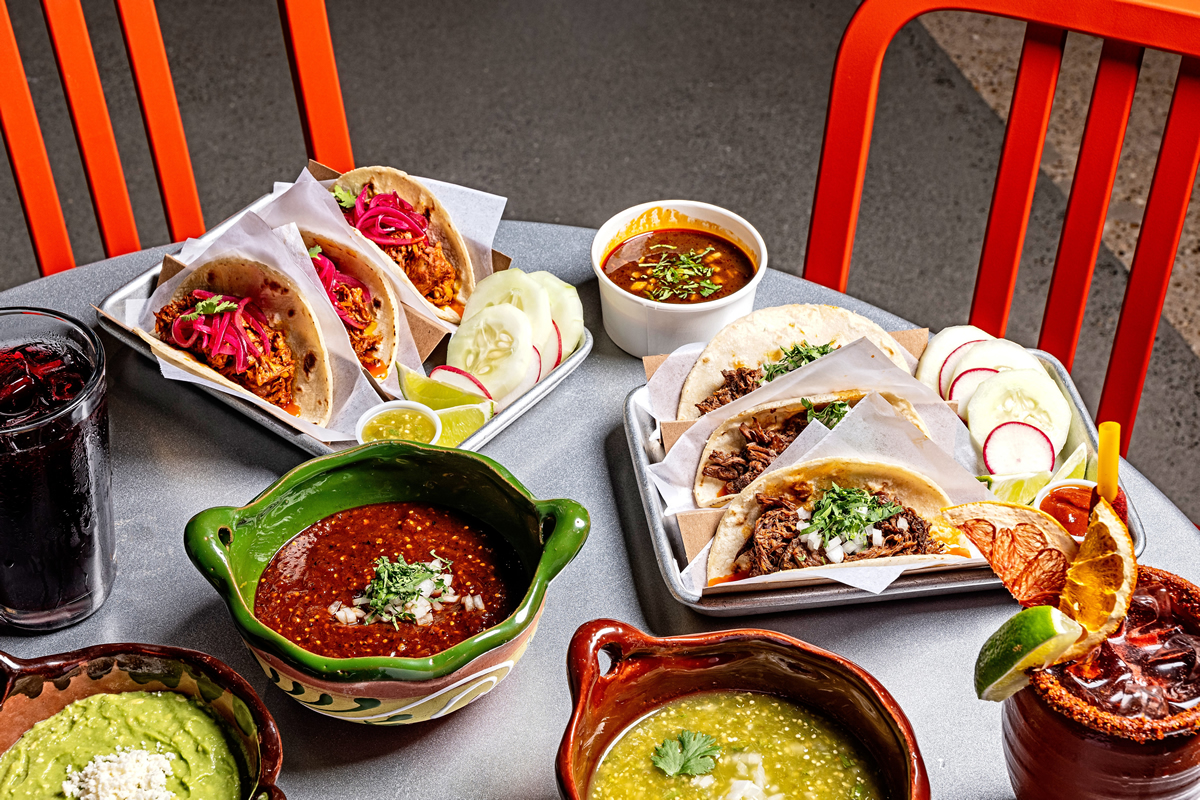 Downtown got a bit tastier when "the next generation of food halls" opened its doors on Tuesday near the Farragut West Metro stop. Dubbed The Square, its half-dozen debut stalls are a Spanish-flecked mix of D.C. favorites, new concepts, and vendor-collaborative spirit.
After two years of planning – and teasing some big-name chefs – the market is, according to the owners, "where cuisine, culture, and community are woven together."
Behind this ambitious project with lofty aims are Richie Brandenburg, who had a hand in creating Union Market and Rubén García, a creative director of the José Andrés Group who also was part of the team of Mercado Little Spain, the fairly new Spanish-themed Andres food hall in Hudson Yards.
Food halls have come a long way since the new Union Market awakened the concept a decade ago. Instead of simply rows of vendors in parallel lines, The Square has a new business model and perspective. This food hall shares revenue between the owners and its chef partners. Vendors are encouraged to collaborate, using one software system, and purchasing raw materials and liquor at scale together.
"Our goal was two-fold: to create a best-in-class hospitality offering with delicious foods for our guests; and behind the scenes, create the strong, complex infrastructure needed to nurture both young chefs and seasoned professionals, startups, and innovation within our industry," says Brandenburg.
The Square has embraced a more chef-forward methodology, given that the founders/owners themselves are chefs. They're bringing together a diverse mix of new talent and longtime favorites to connect, offer guidance to each other, and make the market into a destination.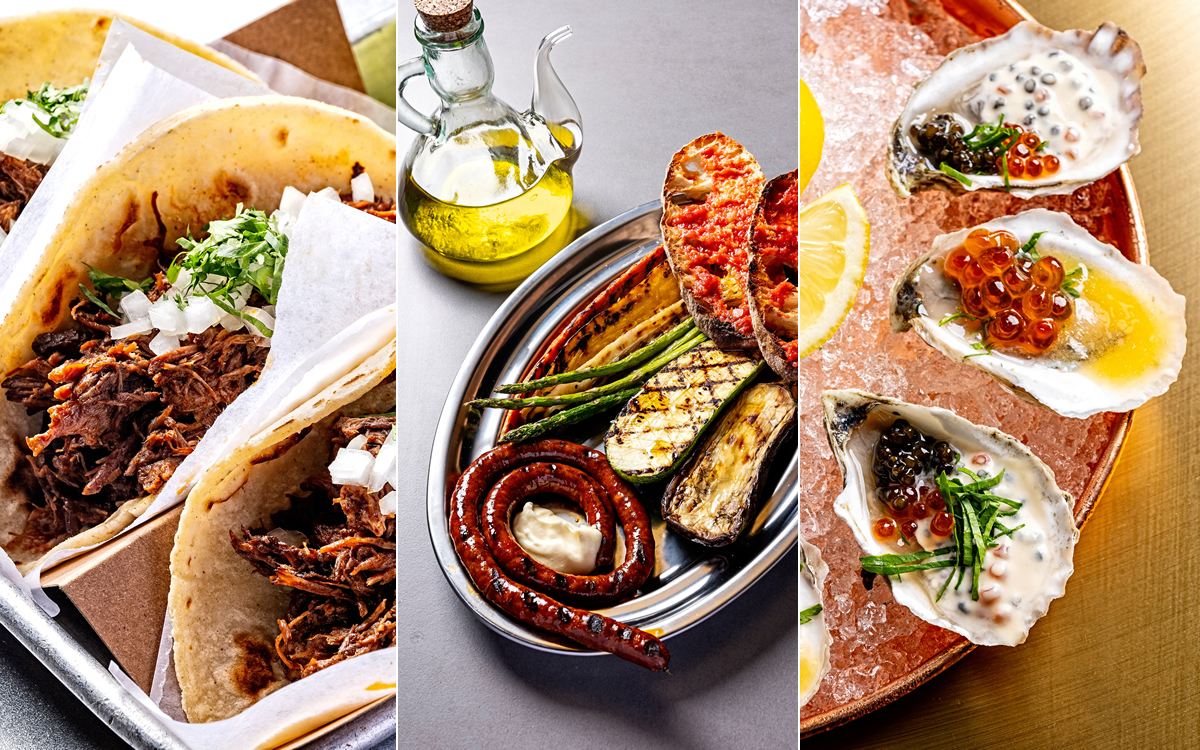 The first phase of The Square premiered this week. This phase encapsulates a selection of original concepts from well-known local chefs and business owners, and includes:
• Cashion's Rendezvous – Oysters, crab cakes, and cocktails, from the owners of D.C. institutions and now-closed Cashion's Eat Place and Johnny's Half-Shell (Ann Cashion and John Fulchino).
• Jamón Jamón – Flamenco-forward food with hand-cut jamón Iberico, queso, and croquetas, sourced by García himself.
• Brasa – Grilled sausages and veggies are the stars here. Chef García oversees this Spanish street-food stall as well.
• Taqueria Xochi – Birria, guisado, and other street tacos, plus margs. Named after the ruins of Xochitecatl in Central Mexico, and from a Jose Andres alum.
• Yaocho – Fried chicken, juices, sweets, and libations.
• Junge's – Churros and soft serve ice cream. Brandenburg and García both have a hand in this stall.
• Atrium Bar – The central watering hole for drinks. Atrium Bar serves cocktails, wine, and beer curated by The Square's Beverage Director Owen Thompson.
"Having been part of Jose Andres's restaurant group and getting to know Ruben and Richie, it's amazing to see how their values align with ours at Taqueria Xochi. Seeing all these incredible chefs heading into Square feels like a full-circle moment," said Geraldine Mendoza of Taqueria Xochi.
Slated for fall 2023, the next round of openings includes Flora Pizzeria, Cebicheria Chalaca, KIYOMI Sushi by Uchi, Shoals Market (a retail hub), and more. Additionally, chef Rubén García's Spanish restaurant, Casa Teresa, will soon open next door to The Square.
The Square is just one of a handful of new food halls blossoming in and around D.C. Up in Brentwood, Md., miXt Food Hall is an art-adjacent space with tacos, a year-round fresh market, coffee, and beer. Across from Union Market is La Cosecha, a Latin marketplace with everything from street food to a Michelin starred restaurant and a festive vibe. Closer to The Square is Western Market by GW University, which opened in late 2021 with a buzzy, relaxed style.
For now, the Square is open Monday through Friday, 11 a.m. to 3 p.m. The Square plans to open on weekends and extend hours to offer dinner service in the coming months. A few alfresco seats will accompany the hall.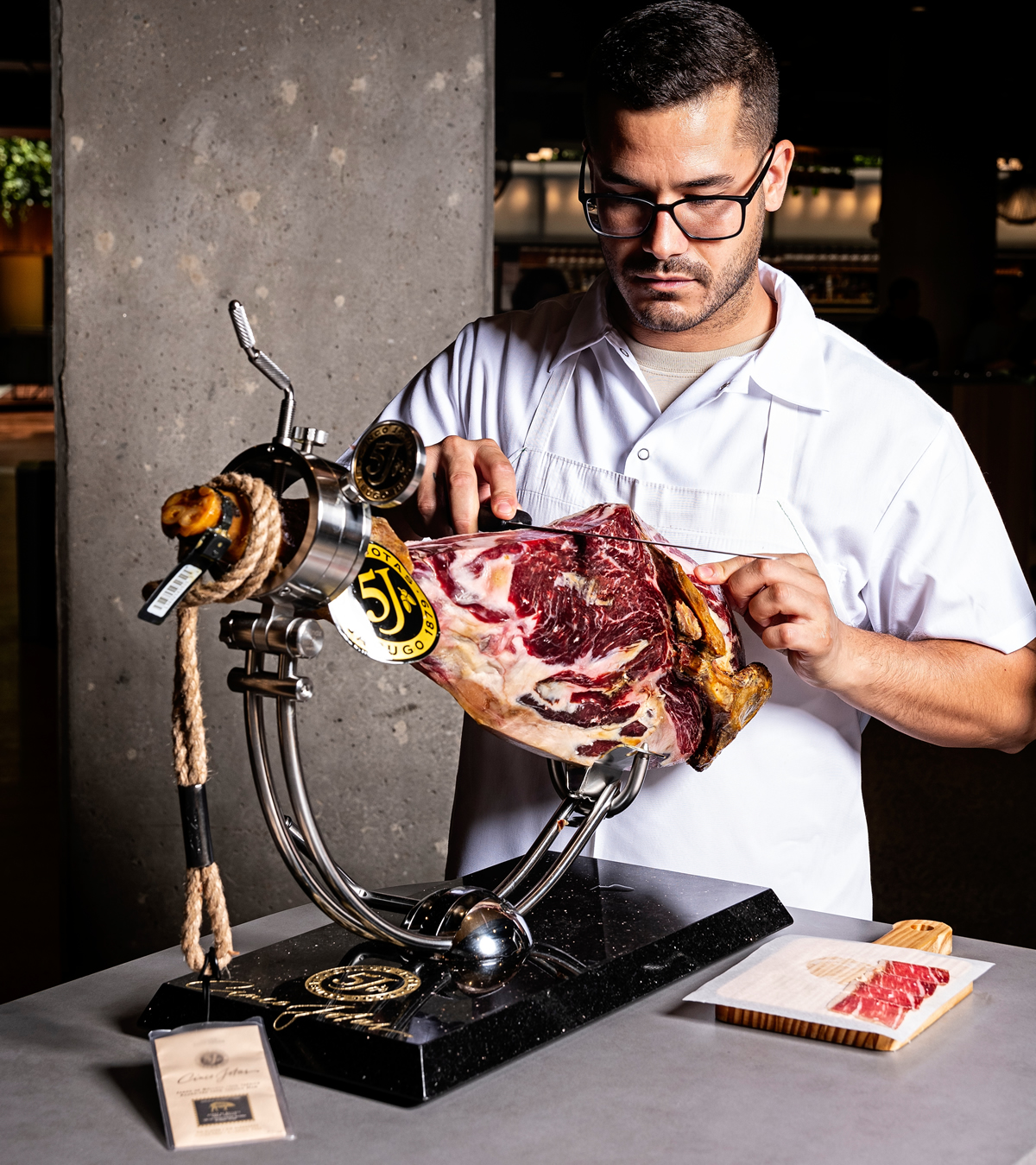 Charles Busch reflects on the paths he didn't take in new book
'Leading Lady' a riveting memoir from legendary entertainer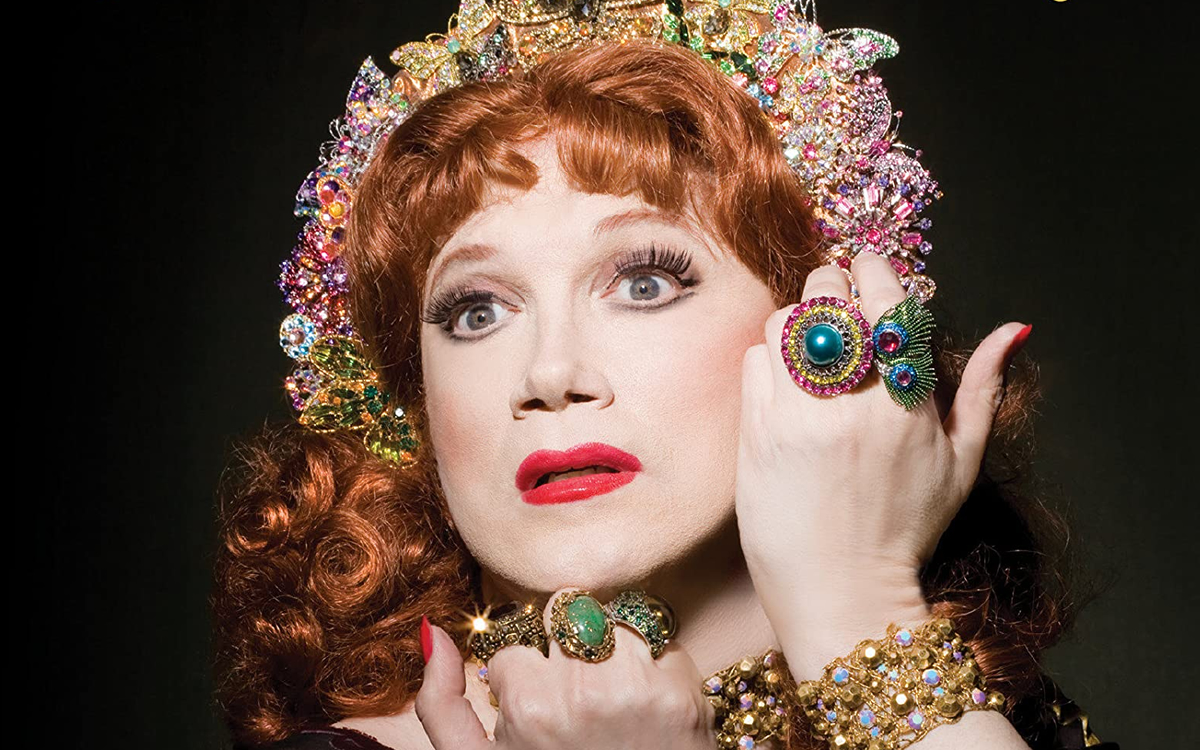 "Charles, I'm telling you, I go to plays in rat-infested basements where I'm the only one who shows up," the late queer icon Joan Rivers once told the queer, legendary playwright, actor, director, novelist, cabaret performer and drag icon, Charles Busch. "I can see the actors peeking through the curtain and groaning, 'Oh God, that old bitch in the fur coat is here. Does that mean we've gotta go on?'"
Busch reminded Rivers that she'd seen him perform in a rat-infested basement.
This is just one of the many stories that Busch, born in 1954, tells in his riveting memoir, "Leading Lady: A Memoir of a Most Unusual Boy," which comes out on Sept. 12.
"Leading Lady" is a page-turner. Some of its tales of Busch's life and career, such as his account of a Christmas party with Rivers as a guest, are dishy. Others, like his memories of trying to care for his beloved Aunt Lil, when he knew she was dying, would make even the Wicked Witch in Oz tear up.
The memoir, is, as Busch says on his website (charlesbusch.com), the story of "a talented artist's Oz-like journey."
"Leading Lady" isn't linear. This isn't a detriment. Busch deftly intertwines memories of his life and career from his mom dying when he was seven to being raised by his loving Aunt Lil to being the author and star of the cult classic "Vampire Lesbians of Sodom" to watching Kim Novak handle fans to being the Tony-nominated writer of "Tales of the Allergist's Wife" to being creative during the pandemic.
"Storytelling is a huge part of my life," Busch told the Blade in a lengthy phone interview, "I get into various adventures and, I think, this could be a good story to tell."
Interviewing Busch is like chatting with a fab storyteller over coffee or a glass of wine. Except that you're talking to a legend who's entertained and inspired queers (and discerning hetero audiences) for decades. (I'm wearing my "Vampire" T-shirt as I write this.)
As a playwright, Busch writes "linear" plays, with a beginning, middle and an end, he said. As a cabaret singer, "the way I sing songs is telling a story," Busch said.
Since childhood, he's been creating vivid scenes in his imagination. From early on, Busch has felt as if he's both a spectator and star in the movie of his life.
It seemed inevitable that he'd write a memoir. It's the ultimate form of storytelling. "You reach a certain point in your life," Busch said, "where you're more reflective and see your life as a whole."
"You reflect on the paths you didn't take," he added.
Busch spent his childhood in Hartsdale, N.Y. He had two older sisters, Betsy and Margaret. His mother's death was devastating for Busch. His Aunt Lil and Joan Rivers have been among the women who have been "mothers" to Busch since his mom died.
Once, Busch said he and Rivers dined with friends. "Joan Rivers said 'I wish I had a gay son I could phone at midnight and discuss whatever movie was on TCM,'" he recalled.
Busch would have loved to have been Rivers's "gay son."
Life in Hartsdale was hard for Busch after his mother passed away. His father was often absent and showed little interest in his children.
Things were miserable for Busch when his grandmother, for a time, cared for the family. He knew, as a boy, that he was gay and hated going to school where a movie-and-theater-loving kid who liked to draw wasn't one of the cool kids.
Yet Busch forgave his "father's failings," he writes in "Leading Lady, "because he gave me the theater."
Busch became entranced with the theater when his father, an aspiring opera singer who performed in summer stock, took him to the old Metropolitan Opera House in New York City to hear Joan Sutherland sing the role of Amina in Bellini's "La Sonnambula."
Busch was saved from a life of boredom and bullying when Aunt Lil, his mother's sister, took him to live with her in Manhattan. There, like Auntie Mame, she raised him. She prodded him into applying to the High School of Music and Art in New York City. He was accepted there.
After high school, Busch graduated with a bachelor's degree in drama from Northwestern University in 1976.
"My Aunt Lil is the leading lady [of the title of his memoir]," Busch said, "she was the most influential person in my life."
One of the reasons why Busch wrote "Leading Lady" was to paint a full portrait of her. "It was important that it not be this kind of gauzy, sentimental memory piece," he said, "making her out to be a saint."
Aunt Lil adopted Bush when he was 14. Her goal was that he would go to college, become independent, be a survivor – make a place for himself in the world.
"I don't know what would have happened if she hadn't stepped in," Busch said.
"She was very intellectual," he added, "I've never met anyone [else] with such a pure devotion to thinking. It was a little intimidating."
Aunt Lil's standards for caring – for giving of oneself – were so high that it was almost impossible to meet them. "She believed that you should anticipate what people would need," Busch said, "before they told you."
Looking back, Busch is most proud of himself when, "I've gone past my natural self-absorption," he said, "when I've thought of someone else."
Busch is being too hard on himself. In "Leading Lady," and when interviewed, he's caring and curious as well as witty, savvy, and as you'd expect, a bit campy.
His sister Margaret died recently. "She declined gradually over nine months," Busch, said, choking up, "I gave her my bedroom and I slept on my sofa."
Like many of her generation, Aunt Lil didn't understand queerness or drag. But she loved Busch. She didn't go to see his productions, he said. "She could have gone like other parents," he said, "and been tight-lipped. And said something nice that she didn't believe."
But "she didn't want to lie or be hurtful," Busch added, "so, for her, it was: can't I just love and support you, and not go?"
Aunt Lil didn't get Busch's sexuality. But she knew about secrecy. Busch learned of a terrifying secret that his aunt had long kept hidden. In the 1930s, during the Depression, Aunt Lil worked as a nurse. One day, when she worked overtime, one of the patients suffered a burn. She had to leave nursing. "Her sister in a nasty mood revealed this," Busch said, "Aunt Lil never discussed it."
In the 1970s, Busch had trouble getting into theater because there were only roles for actors playing straight male characters. "The only way I could get on stage was to write my own roles," he said, "I have a rather androgynous nature."
Busch found that the feminine within him was a place of authority and strength. "I'm fine when I play male characters," he said, "but I'm better when I play female characters."
Why this is so liberating for him is a bit of a mystery to Busch. "But I accept and love it," he said.
Times have changed since Busch made his first big splash with "Vampire Lesbians of Sodom." "In 1985, being a drag queen was considered a negative," Busch said, "my generation of drag performers bristled at being referred to as drag queens."
Busch no longer bristles. "I feel like the characters," he said, "I enjoy costumes and getting the right wig."
"But, I go from male to female not through trickery or anything visual, I transfer through my soul."
In "Leading Lady," Busch recalls AIDS and other dark moments from the past. Many of his friends and colleagues died from AIDS. "AIDS was the World War II of our generation," he said.
But Busch, in his memoir and in his life, isn't only looking back. He's very much in the present. Busch is embarrassed to say he was lucky. During the pandemic, devastating to many, he made art. He did play readings on Zoom and finished writing "Leading Lady" which he'd worked on for 14 years.
During the pandemic, Busch with Carl Andress co-wrote and co-directed the movie "The Sixth Reel." The film's cast includes Busch, Julie Halston (Busch's longtime muse), Margaret Cho and Tim Daly.
Busch describes the film, an homage to the Hollywood madcap movies of the 1930s, as "a comic, caper movie."
"I play a disreputable dealer in movie memorabilia," Busch said, "a legendary lost film is found, and I see it as my ticket out of debt."
The "Sixth Reel" is playing from Sept. 21 to Sept. 27 at the LOOK Dine-In Cinema West 57th Street in New York City.
"I hope the run in New York will encourage people to distribute this little movie," Busch said.