Pop culture casserole 2018 remix
'Pose' pops, Gaga soars, 'Drag Race' goes mainstream and Emmys gayer than ever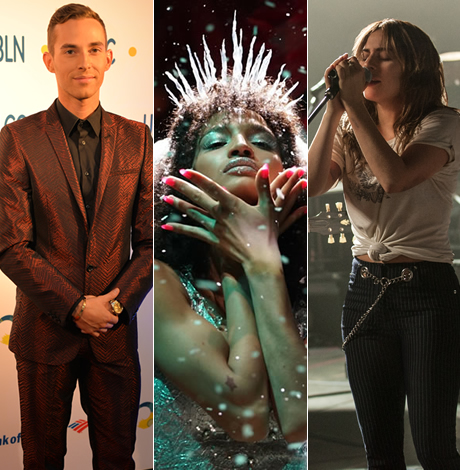 No. 10 — Highly gay Broadway year
Broadway, of course, is always gay to some extent but 2018 seemed gayer than ever with revivals of landmark gay-themed works such as Mart Crowley's "The Boys in the Band," Tony Kushner's "Angels in America" and Harvey Fierstein's "Torch Song Trilogy." 
"Boys," which debuted 50 years ago, made its Broadway debut at the Booth Theatre in late April and ran until early August with an all-gay cast including Matt Bomer, Jim Parsons and Zachary Quinto. It got mixed reviews. "I wish I could report that …. I shuddered and sobbed in sympahy but even trimmed from two acts to an intermission-free 110 minutes, the show left me largely impatient and unmoved," a New York Times critic wrote.
In February, the Royal National Theatre production of "Angels in America," Kushner's landmark, two-part AIDS-themed masterpiece, transferred to Broadway for an 18-week engagement at the Neil Simon Theatre with Andrew Garfield and Nathan Lane in the cast. The 25th-anniversary revival won three Tonys out of a record 11 nominations. The Times said the play "courses into your system like a transfusion of new blood … when you hit the streets afterward, every one of your senses is singing."
Less overall successful was a slimmed-down revival of Harvey Fierstein's 1980s piece "Torch Song Triology," a classic about a drag performer looking for love and family. The revival, starring Michael Urie and Mercedes Ruehl got strong reviews but may have been a victim of gay Broadway fatigue after "Boys" and "Angels." It closes Jan. 6 after weeks of weak ticket sales, the New York Times reports.
Oh, and Bette Midler returned to her Tony-winning role in "Hello Dolly!" at the Shubert Theatre July 17-Aug. 25. (JD)
No. 9 — Breakout year for Troye Sivan
Former YouTube star Troye Sivan solidified his status as an A-list "legit" pop star this year with the release of his sophomore album "Bloom," which peaked at no. four on the Billboard 200 sales chart. Lead single "My My My!" became Sivan's second no. 1 Billboard dance hit, though it only made it to no. 80 on the Hot 100. 
Sivan performed on "Saturday Night Live" and made several other high-profile media appearances. He toured the "Bloom" record (he played D.C.'s The Anthem in October) and shot an iconic, gender-bending video for the song "Bloom." 
The 23-year-old South Africa native (raised in Australia) headlined at Capital Pride in June and co-starred in the acclaimed conversion therapy drama "Boy Erased." 
"A Troye Sivan concert leaves one with two major impressions," the Blade wrote of his fall tour. "One, it's amazing the magic he can weave using so little and two, the juxtaposition of his sonic/video/TV show performances — where he comes off as an androgynous, gay sex-starved coquette gyrating lasciviously — dovetails quite nicely with his stage/interview persona where he's self deprecating, down to earth, sweet seeming, even anodyne."
Sivan tours Europe and Asia through winter and spring, 2019. (JD) 
No. 8 — Celebs come out in droves
Once upon a time coming out was considered a move that could ruin a celebrity's career. Times have changed and 2018 was the year many celebrities announced their gender identities and sexualities with empowerment. 
Actress and singer Janelle Monáe told Rolling Stone she identifies as pansexual. Actress Tessa Thompson, who has been rumored to be in a relationship with Monáe, revealed this year that she is bisexual. 
During a Q&A, a fan asked Paris Jackson if she is bi. "That's what you guys call it, so I guess, but who needs labels?" Jackson said. This was her first time publicly addressing her sexuality but she says she's been out since she was 14.
Singer Jason Mraz subtly came out in a poem for Billboard's "Love Letter to the LGBTQ Community" writing, "We still have a long way to go. But know. I am bi your side. All ways." He told Billboard he's had sexual experiences with men and considers his sexuality "two spirit."
Former Disney star Garrett Clayton came out as gay on Instagram after reflecting on filming his upcoming movie "Reach," which tells the story of a teenager who contemplates suicide as a result of bullying. Clayton opened up that he and his boyfriend have had similar bullying experiences. 
Panic! at the Disco frontman Brendon Urie shared with Paper that "you could qualify me as pansexual" and said that he is simply attracted to people. Actor Amandla Stenberg, who came out as non-binary and bisexual in 2016, announced they are gay and have "a romantic love for women" in a profile for Wonderland. Rebecca Sugar, "Steven Universe" creator and Silver Spring, Md., native, came out as non-binary. Pop star Rita Ora received backlash for her song "Girls," which critics argued exploited bisexual and lesbian relationships. Ora revealed that the song mirrored her own experiences and that she has had romantic relationships with women. 
"Glee" star Kevin Michael McHale came out as gay with the help of Ariana Grande tweeting, "#NoTearsLeftToCry is gayer than me and I ACCEPT. Ty @ArianaGrande."
Actor Lee Pace confirmed his sexual orientation by revealing he has dated both men and women.
Journalist Ronan Farrow publicly declared he is "part of the LGBT community" while being honored with the Point Courage award for his work covering the #MeToo movement and transgender issues. He stated: "being a part of the LGBT community — which recognized that reporting I was doing early on and elevated it, and has been such a stalwart source of support through the sexual assault reporting I did involving survivors who felt equally invisible. That has been an incredible source of strength for me."
Other celebrities who came out this year include "Broad City" star Abbi Jacobson (bisexual), actress/singer Alyson Stoner (bisexual), "Gotham" actor Cory Michael Smith (queer) and singer Daya (bisexual). (MC) 
No. 7 — 'A Star is Born'
"A Star is Born" is a quintessential tragic love story and rags-to-riches film trope that has become one of Hollywood's favorite movies to crank out to the masses. The 2018 version follows the classic plot of country music superstar Jackson Maine (Bradley Cooper) who helps rookie singer/songwriter Ally (Lady Gaga) kickstart her career. 
Along the way, the pair fall in love while struggling with addiction and navigating fame. The film gave the co-leads monumental firsts in their careers. For Gaga, it's her first lead role in a major motion picture. Meanwhile, Cooper made his directorial debut. 
Lady Gaga also became an unexpected meme for repeating a variation of the quote "There can be 100 people in a room and 99 of them don't believe in you, but all it takes is one and it just changes your whole life," in reference to Cooper, numerous times during the film's press run. 
Despite it being the fourth remake following the original 1937 version, the 1954 musical starring Judy Garland, the 1976 rock musical led by Barbra Streisand and a 2013 Bollywood version, audiences and critics alike proved they were far from tired of the tale."A Star is Born," Lady Gaga, Cooper and Sam Elliot have all earned nominations ranging from the Golden Globes to the SAG Awards. The film's soundtrack is also nominated for a Grammy Award. It's unclear if the movie will snatch any trophies but "A Star is Born" is already a winner for capturing attention yet again. (MC)
No. 6 — 'Pose' dramatizes late '80s ball culture
"Pose," Ryan Murphy's latest television project, was co-created with Brad Falchuk and Steven Canals and made history with the largest cast of transgender characters in a fictional TV show. 
The groundbreaking series focuses on the black and Latinx ball culture and the luxury yuppie Trump era in New York City in the late '80s. Blanca Rodriguez-Evangelista (Mj Rodriguez) decides to leave the House of Abundance and become the founder and mother of the House of Evangelista. Blanca gathers together her makeshift group to try to compete with the legendary House of Abundance. However, balls aren't their only worry as their family confronts the looming AIDS epidemic, finds and loses love and faces the everyday struggles of being transgender or gay.
Out actor Billy Porter portrays Pray Tell, the ball emcee and Blanca's best friend. His role earned him a Golden Globe nomination for Best Actor/Television Series Drama.
The series also was praised for adding transgender talent behind the camera. Transgender activist Janet Mock penned scripts, along with transgender writer Our Lady J, for a few episodes and served as director. Silas Howard, a transgender activist, writer and director, also directed an episode. "Pose" will continue into 2019 as the show was green-lit for a second season. (MC) 
No. 5 — Big year for gay movies
Gay-themed movies are released every year but they're getting a little bit more mainstream with increasingly A-list budgets. This year was especially strong.
"Love, Simon," a teen dramedy, opened in March and told of Simon Spier, a closeted gay high school student forced to balance friends, family and a blackmailer threatening to out him. It made back more than three times what it cost to make with worldwide grosses totaling about $66 million. It has a 92 percent fresh rating on Rotten Tomatoes. 
"The Miseducation of Cameron Post" opened in the U.S. in August and told of the title character caught in a same-sex "encounter," who gets shipped off to "conversion" therapy camp where she discovers solidarity with her fellow enrollees. It stands at 86 percent fresh on Rotten Tomatoes and tells its story with "wit, compassion and an affecting overall generosity of spirit," according to an aggregate review.
"Boy Erased" took a more serious glimpse at "conversion" therapy with a biographical adaptation of Garrard Conley's 2016 memoir of the same name. Starring Lucas Hedges, Nicole Kidman and Russell Crowe, it opened in the U.S. in November to strong reviews and is up for two Golden Globe Awards. A Blade review praised the strong cast for carrying the film. It's 80 percent fresh on Rotten Tomatoes. 
And "Bohemian Rhapsody" depicts British rock band Queen with its late flamboyant lead singer Freddie Mercury who was gay (or perhaps bi; Mercury never officially came out). Long delayed, it finally debuted in the U.S. in November and has grossed nearly $600 million worldwide. At about $50 million, it had the highest budget of any of the aforementioned movies. A Blade review called it "full of exuberant energy and good-natured high spirits" and said it's "an impossible film not to get caught up in." (JD) 
No. 4 — "A Fantastic Woman" wins Oscar
"A Fantastic Woman," a 2017 Chilean drama, tells of Marina (Daniela Vega), a young trans woman in Santiago, Chile who experiences abuse and harrassment following the sudden death of her boyfriend Orlando, an older man who had recently moved in with her. 
This Sony Pictures Classics release could have been one of the 2017 year in review stories —  it won two major awards at the Berlin International Film Festival — but it went on to even greater acclaim this year winning the Academy Award for Best Foreign Language Film, the first Chilean film to win this category. Openly trans star Daniela Vega became the first trans person to present at the Oscars at the Academy's 90th annual ceremony on March 4. 
It holds at 94 percent approval rating on Rotten Tomatoes. An aggregate review said it handles "its timely, sensitive subject matter with care."  (JD) 
No. 3 — Biggest year in

  

"RuPaul's Drag Race" herstory
"RuPaul's Drag Race" is a veteran in reality TV. The show premiered in 2009, but the drag competition show has only recently gained mainstream attention with its switch from airing on Logo to VH1. 
"RuPaul's Drag Race All Stars 3" brought back seasoned queens from seasons past including Trixie Mattel (season seven), Shangela (season two and three), BenDeLaCreme (season six), Kennedy Davenport (season seven), among others. DeLa appeared to be the girl to beat as she won challenge after challenge.
For "All Stars," Ru required the lip-sync winner to send one of their own home. As DeLa kept slaying the competition, she eventually eliminated herself because she couldn't take the pressure of sending her sisters home. After her departure, Shangela became a fan favorite with many viewers believing she would win. However, Trixie won the title causing an uproar on social media from Shangela fans who wanted their fave to say "Halleloo" to the crown.
Season 10 ushered in 13 new queens and one returning queen. Eureka was welcomed back to compete after being removed from the show in season nine due to an injury. The final four came down to Aquaria, Eureka, Kameron Michaels and Asia O'Hara. The final lip-sync featured a poorly constructed butterfly release from O'Hara that earned her the boot. 
Aquaria, the self-proclaimed "bitch from New York City," was crowned the winner after being a consistent judge favorite "turning looks" for the mini, maxi and runway challenges. Her win didn't come as too much of a surprise but it was herstory-making. Aquaria became the youngest queen to ever win the competition at 21 years old. The fierce competition made season 10 the most viewed season in the show's history. 
The show won five Emmys this year out of 12 nominations. A "Holi-slay Spectacular" aired Dec. 7 to mixed reviews. "All Stars" season four began Dec. 14 and will continue into the new year. Season 11 has been announced but no premiere date is set. (MC) 
No. 2 — The gayest Emmys ever
The 2018 Emmy Awards may have been the gayest Emmys in the history of the award show. 
The ceremony opened with a dance number featuring out "Saturday Night Live" cast member Kate McKinnon, "Unbreakable Kimmy Schmidt" star Tituss Burgess and RuPaul. The rest of the night was filled with LGBT wins and appearances. 
Ryan Murphy's "The Assassination of Gianni Versace" won Outstanding Directing for a Limited Series, Movie or Dramatic Special and Darren Criss' portrayal of spree killer Andrew Cunanan earned him a win for Outstanding Lead Actor in a Limited Series or a Movie. 
Australian comedian Hannah Gadbys, who received critical acclaim for her Netflix special "Nanette," made an appearance to present the award Outstanding Directing for a Drama Series. "RuPaul's Drag Race" secured its fifth Emmy win this year with Outstanding Reality Competition Series. RuPaul, Michelle Visage, Ross Matthews and Carson Kressley all accepted the award on stage where Ru delivered his signature phrase, "If you can't love yourself, how in the hell are you gonna love somebody else? Can I get an amen up in here? Now let the music play" to the star-studded Emmys crowd. 
The "Queer Eye" cast continued its pop culture reign with Bobby Berk, Karamo Brown, Tan France, Antoni Porowski and Jonathan Van Ness all appearing as presenters. The Fab Five has been traveling around the Atlanta area to upgrade the lives of men and women on everything from grooming and fashion to personal development. The series released two seasons in just six months but already won the Emmy's top reality show honor, and the show's first Emmy, for Best Structured Reality Program. (MC) 
No. 1 — Adam Rippon, America's sweetheart
Figure skating is, of course, Adam Rippon's initial claim to fame but in 2018, he became much more than that. 
Rippon's skating career was highly uneven. He was the 2016 U.S. national champion but until this year, had never previously qualified for the Olympics and never placed higher than sixth at the World Championships. 
It was controversial that he even made the Olympic team after coming in fourth at nationals. But skating officials decided Rippon was a stronger candidate for the team than Ross Miner who came in second at nationals. Rippon, Vincent Zhou and Nathan Chen went on to compete in Peyongchang, South Korea coming in 10th, sixth and fifth respectively. Chen and Rippon took home bronze medals (along with several other U.S. skaters) in the team event which incorporates all skating disciplines. That made Rippon the first openly gay Olympic athlete to win a medal at the Winter Olympics. 
He and freestyle skier Gus Kenworthy were the gay toast of the Olympics. Rippon especially stayed in the headlines for refusing to meet with Vice President Mike Pence because of his anti-gay views and his spacey, ditzy on-camera interviews with NBC's Andrea Joyce, the best straightwoman to Rippon's antics as one could have imagined. 
That cemented Rippon's status as the gay celebrity du jour and he went on to several high profile media appearances, magazine covers and a win on season 26 of "Dancing With the Stars." Oh, and yeah, there was that harness he wore to the Oscars and the nude photo spread in ESPN Magazine. 
Rippon, now retired from competitive skating at 29, is a judge on "Dancing with the Stars: Juniors" and guest on the "Will & Grace" reboot. 
Rippon has been praised for being "unabashedly nelly, effeminate, bawdy and obviously gay in a way we've been asked to cover up," as writer Alxander Chee wrote. (JD) 
HONORABLE MENTION — Kathy Griffin makes lemonade
Kathy Griffin attends White House Correspondents' Association dinner as guest of the Blade. In April, the Washington Blade invited Griffin to its table to thank her for her LGBT advocacy work over the years. At the dinner, Griffin had a run-in with Deputy White House Press Secretary Hogan Gidley in which she told him, "Suck my dick." The exchange garnered international media attention and Griffin landed on multiple talk shows after the dinner. 
CAMP Rehoboth's president talks pandemic, planning, and the future
Wesley Combs marks six months in new role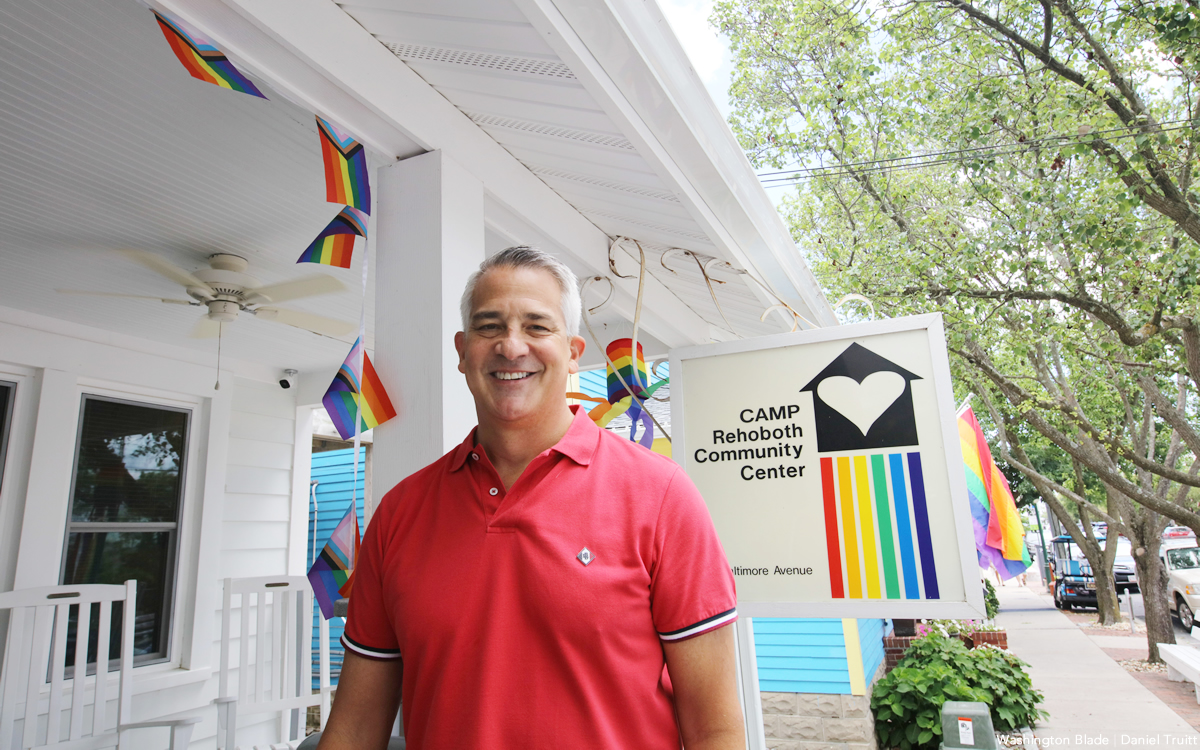 June marks half a year since Wesley Combs stepped into his role as president of CAMP Rehoboth. In a conversation with the Blade, Combs recounted his first six months in the position — a time he said was characterized by transition and learning.
Since 1991, CAMP Rehoboth has worked to develop programming "inclusive of all sexual orientations and gender identities" in the Rehoboth Beach, Del. area, according to the nonprofit's website. As president, Combs oversees the organization's board of directors and executive director, helping determine areas of focus and ensure programming meets community needs.
For Combs, his more than three decades of involvement with CAMP Rehoboth have shaped the course of his life. In the summer of 1989 — just before the organization's creation — he met his now-husband, who was then living in a beach house with Steve Elkins and Murray Archibald, CAMP Rehoboth's founders.
Since then, he has served as a financial supporter of the organization, noting that it has been crucial to fostering understanding that works against an "undercurrent of anti-LGBTQ sentiment" in Rehoboth Beach's history that has, at times, propagated violence against LGBTQ community members.
In 2019, after Elkins passed away, Combs was called upon by CAMP Rehoboth's Board of Directors to serve on a search committee for the organization's next executive director. Later that year, he was invited to become a board member and, this past November, was elected president.
Combs noted that CAMP Rehoboth is also still recovering from the pandemic, and is working to restart programming paused in the switch to remote operations. In his first six months, he has sought to ensure that people feel "comfortable" visiting and engaging with CAMP Rehoboth again, and wants to ensure all community members can access its programming, including those from rural parts of Delaware and those without a means of getting downtown.
Still, Combs's first six months were not without unexpected turns: On May 31, David Mariner stepped down from his role as CAMP Rehoboth executive director, necessitating a search for his replacement. Combs noted that he would help facilitate the search for an interim director to serve for the remainder of the year and ensure that there is "a stable transition of power." CAMP Rehoboth last week announced it has named Lisa Evans to the interim director role.
Chris Beagle, whose term as president of CAMP Rehoboth preceded Combs's own, noted that the experience of participating in a search committee with the organization will "better enable him to lead the process this time."
Before completing his term, Beagle helped prepare Combs for the new role, noting that the "combination of his professional background, his executive leadership (and) his passion for the organization" make Combs a strong president. Regarding the results of the election, "I was extremely confident, and I remain extremely confident," Beagle said.
Bob Witeck, a pioneer in LGBTQ marketing and communications, has known Combs for nearly four decades. The two founded a public relations firm together in 1993 and went on to work together for 20 years, with clients ranging from major businesses like Ford Motor Company to celebrities including Chaz Bono and Christopher Reeve. According to Witeck, Combs's work in the firm is a testament to his commitment to LGBTQ advocacy.
"Our firm was the first founded primarily to work on issues specific to LGBTQ identities, because we wanted to counsel corporations about their marketing and media strategies and working in the LGBTQ market," he explained. By helping develop communications strategies inclusive of those with LGBTQ identities, Combs established a background of LGBTQ advocacy that truly "made a mark," Witeck said.
Witeck emphasized that, in his new position, Combs brings both business experience and a renewed focus on historically underrepresented in LGBTQ advocacy — including people with disabilities, trans people and people of color.
Looking to the rest of the year, CAMP Rehoboth hopes to host a larger-scale event during Labor Day weekend. In addition, the organization will revisit its strategic plan — first developed in 2019 but delayed due to the pandemic — and ensure it still meets the needs of the local community, Combs said. He added that he intends to reexamine the plan and other programming to ensure inclusivity for trans community members.
"CAMP Rehoboth continues to be a vital resource in the community," he said. "The focus for the next two years is to make sure we're doing and delivering services that meet the needs of everyone in our community."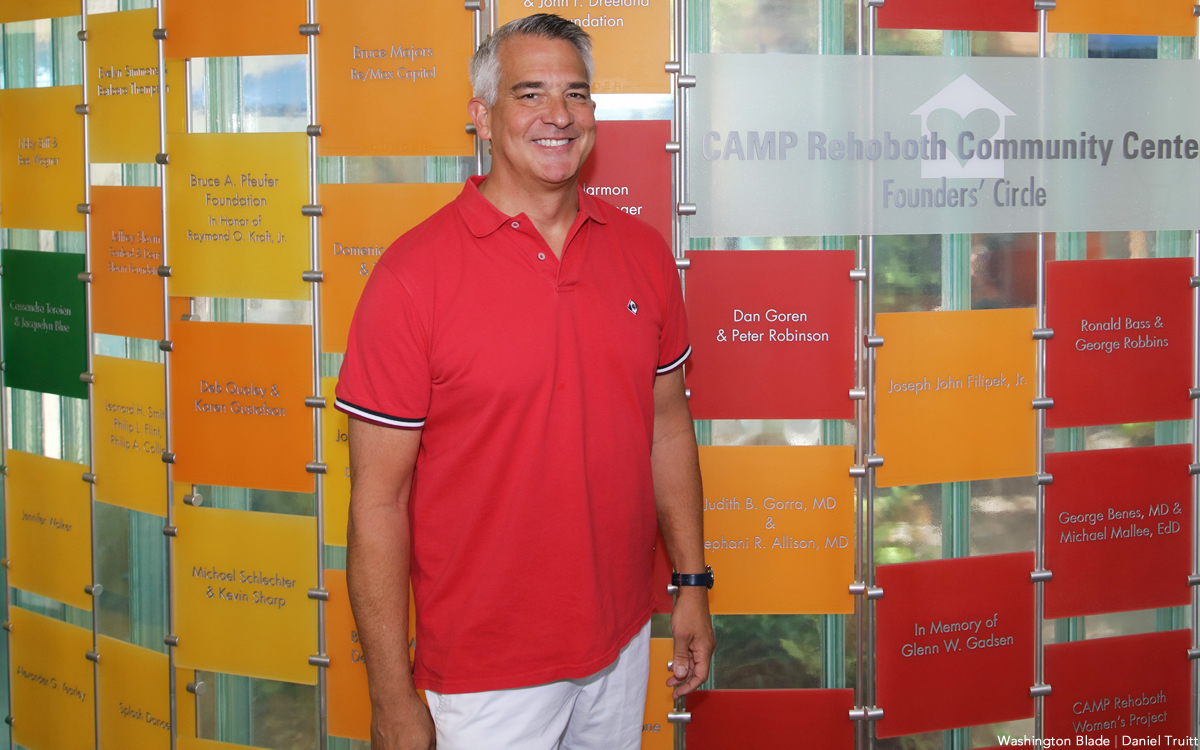 Melissa Etheridge shares Q&A in advance of April 26 Tysons tour stop
Rock pioneer finds inspiration in the past — from revisiting old demos to reconnecting with celeb pals like Ellen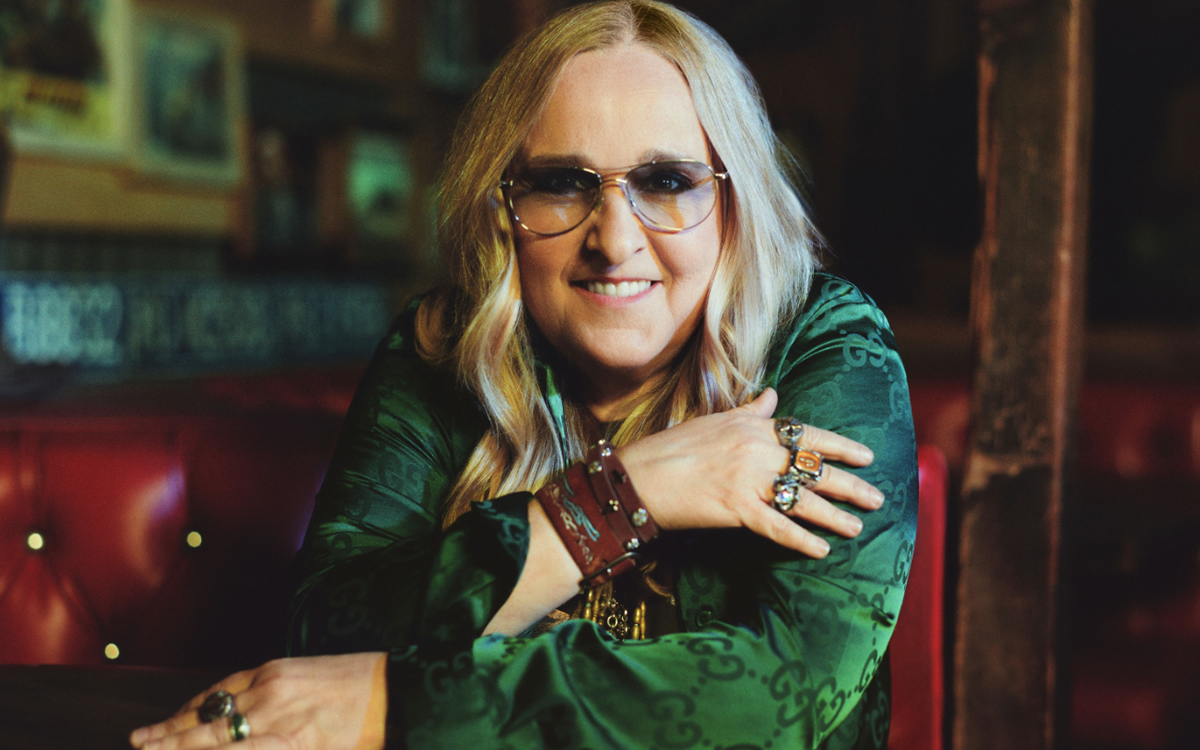 Melissa Etheridge
'One Way Out Tour'
Tuesday, April 26
Capital One Hall
7750 Capital One Tower Rd.
Tysons, VA
7:30 p.m.
Tickets: $55
ticketmaster.com
capitalonehall.com
melissaetheridge.com
We caught up with rock legend Melissa Etheridge on April 8 by phone from Snoqualmie, Wash. — it's about 26 miles east of Seattle —where she was playing the Snoqualmie Casino on her "One Way Out Tour," which plays our region on Tuesday, April 26.
It's named after her latest album, released last fall, which found Etheridge, who's been out since '93, revisiting demos from early in her career.
Her comments have been slightly edited for length.
WASHINGTON BLADE: "One Way Out" sounds like such a cool project. Was it all re-recorded stuff of old songs or were some of those vintage takes on the record as well?
MELISSA ETHERIDGE: The last two songs, the live songs, were from where? From 2002? OK, but the other songs were newly recorded.
BLADE: And how many of them did you remember?
ETHERIDGE: You know, when I found them again, they all came back very clearly. And I was like, "Oh, this is — why did I throw that away? That's weird." And I really enjoyed, you know, hearing them, they were just old demos. I'd never done full-blown recordings. So I thought, "This is great, I want to do these songs."
BLADE: We have a relatively new venue you're going to be playing, Capital One Hall. I've only been there once. You excited?
ETHERIDGE: Yeah, it's always fun. I love the D.C.-area crowd. It's just really, really nice.
BLADE: And how do you decide where you'll be? Or do you have any say in it?
ETHERIDGE: Well, it's not necessarily me. I do have a say in it, in what I want the whole tour to look like. But it is really up to William Morris, my agent, to find the right venue that understands what we need and the kind of atmosphere we're looking for that and the amount of people and, you know, that sort of thing.
BLADE: Tell me about Etheridge TV. I just wonder, when we were in that acute phase of the pandemic, wasn't it even remotely tempting to you to just take a break?
ETHERIDGE: No, because since I was 12 years old, I sang all the time for people, like five days a week and it's just been what I do. And so when it was like, I was looking at a massive, cavernous amount of time that I was going to be home, I still needed a way to pay the bills, so we put our heads together — I've got one of the greatest television minds with me, you know, my wife (TV producer Linda Wallem), so I had the space and I had the equipment, and I was like, "Let's do it." And it was really fun to learn new things. It was fun to learn about computers and sound and streaming and lights and cameras and all these things that I didn't know. … I feel a little smarter.
BLADE: When did you start back on the road?
ETHERIDGE: We went out last fall. We went out September, October, right around there. And you know, it was a little different, Now things are things are loosening up … but some places still require masks. But people are starting to get back out and it feels good. It's not the overwhelming thing that it was a few months ago.
BLADE: And what was it like being on 'Ellen' again for her final season?
ETHERIDGE: Oh, I love her. She's such an old friend. You know, I say that about myself, too. (chuckles) But, you know, she's just a relationship in my life that I have treasured. We've watched each other grow and the changes we've made and the successes and what we've gone through and I love that she had me on and just it was just a really — she's a dear friend. And she showed an old photo there, and we both said, "Oh, that was before we were so busy."
BLADE: Do you talk to her often?
ETHERIDGE: I would say we see each other socially once or twice a year. It just seemed like once we started having children, all my friends from my 20s and 30s when we were not as busy — it just gets harder to stay in touch and life got crazy.
BLADE: So when you were hanging out back in the day with Ellen and Rosie and everybody, how was it that Brad Pitt was in that group too?
ETHERIDGE: Well, my girlfriend (Julie Cypher) had been married to Lou Diamond Phillips and we were all very good friends with Dermot Mulroney and Catherine Keener and Catherine Keener did a movie with Brad, like a movie nobody saw, like Johnny Dangerously or something (1991's "Johnny Suede"), some really weird movie. So I met Brad before he was terribly famous. He was a part of that group. There was a whole group of all of us that just hung out, and we were all totally different. We were just like young, hungry Hollywood and we'd talk about, "Oh, I had this audition," or "I went and did this," and we were just all trying to make it in that town. So we'd get together and have fun.
BLADE: I was so terribly sorry to hear about Beckett (Etheridge's son, who died in 2020 at age 21 after struggling with opioid addiction). How are you and the rest of the family, especially (Beckett's twin) Bailey, dealing with it now?
ETHERIDGE: There are many, many families like us that deal with a loss like that. It just blows a family sideways. But we have a deep love and connection, all of us. We all knew he had a problem and it's a problem that starts way before he actually passes, so it was not a surprise. So now we're just living with the missing aspect. You try not to think about what could have been and you try to think about him in a happier place and that he's out of pain, so that helps us.
BLADE: Had he and Bailey been as close in recent years?
ETHERIDGE: They were very close, but in the last couple of years as he made worse and worse choices, we couldn't support that, so they were less close, but of course in her heart, it was her brother, he was very dear to her.
BLADE: Did you watch the Grammys? Was there anybody you were particularly rooting for?
ETHERIDGE: I watched bits and pieces of it. I had a show that night, so I didn't get to see the main thing, but I have seen pieces and I just love the crazy diversity and you know, the TikTok people winning stuff, it's like, "Wow, this is so not the Grammys I remember from the '80s," but that was what, 30 years ago? So it's all good.
BLADE: You were such a perennial favorite back in the day in the best rock female category. Were you pissed when they eliminated it?
ETHERIDGE: It's sad because I felt like the criteria they were using to judge what is female rock, they just really dropped the ball. I still think there are some amazing musicians that could be considered, you know, rock, but it feels like we're having a hard time even defining what rock and roll is now anyway. There's a whole bunch of strong women out there playing, rocking, you know, playing guitar, being excellent musicians and songwriters. If you can't call it best rock female, OK, call it something else.
BLADE: I remember so vividly when you were on the Grammys in 2005, in the midst of chemo, when you sang "Piece of My Heart." I remember you saying you were wondering how people would react to seeing you bald. Having been through that, any thoughts on the Will/Jada Oscars situation since her baldness, too, was due to a medical condition?
ETHERIDGE: You know, it's funny, I did feel a little remembrance of (thinking), "I just hope people don't make fun of me." That was kind of the first thing because to go out there bald, that was so different for me as an artist whose hair had kind of defined her. I was thinking, "How am I gonna rock without my hair?" I thought people might make fun of me, but I got over that. I just thought, "Well, if somebody makes fun of me, that just makes them look bad." So I just walked through it. And you know, it's hard to draw the line between what's funny and what's painful and how to look at something. I feel for all parties involved.
BLADE: When you go on these cruises, do fans give you some space or do they swarm around the minute you walk out? Is it even enjoyable for you?
ETHERIDGE: Yeah, it is. You know, we did our last one, now we're doing Etheridge Island, we now have a destination in Mexico, outside of Cancun, it's just this island that we're going to that is really fantastic. But I do I make myself available, I don't run away. When I have to be somewhere, I have a great company we work with called Sixthman that knows how to get me from point A to point B without being bogged down. But I do my make myself available. Everyone gets a picture with me. It's my work, but I love it. I try to make myself available but also have some time just for myself too.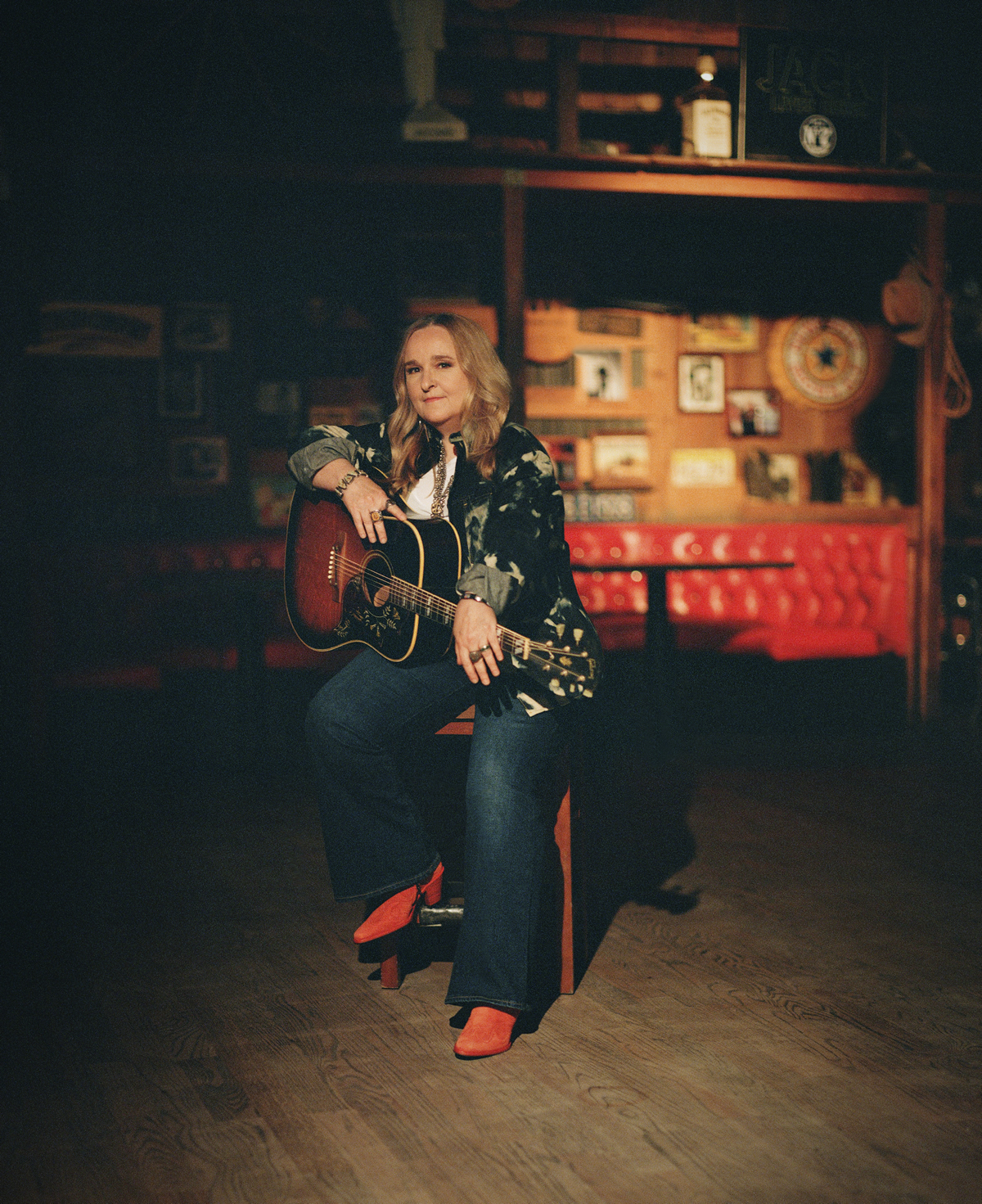 BLADE: You Tweeted a few nights ago about having a tight curfew of just 90 minutes at a casino but then it worked out and you got to do a full set. Why are the curfews so tight at casinos?
ETHERIDGE: Why do you think? They want people at the tables. Like for tonight, we we settled on 100 minutes. They're giving me 10 extra minutes. I don't like it, but in some areas, the only really good venue is a casino, so if you want to reach your folks there, you kind of have to meet them half way.
BLADE: Yeah, but it seems like in concert halls, the curfews can sometimes be really tight too. Even Madonna got her lights shut off a couple years ago. Of course, she's notoriously late, but why are they so strict with these things nowadays?
ETHERIDGE: There are all different situations — concert halls often have union crews that will absolutely shut you down if you go one second over. There are also sound curfews, noise curfews, mostly with outdoor venues, but sometimes indoor as well. They have an agreement with the neighborhood. So you have people in the neighborhood standing by with their phones ready to pounce the minute it goes over one minute, they're gonna call the police. As a performer, you just realize, "OK, it's not just about me." When I don't have a curfew, I usually land at about two hours and some change. That seems comfortable to everyone. Any longer and I think I'm wearing my audience out. When I'm at a place with a shorter show, I just do my best.
BLADE: I know you're a big Chiefs fan. Did you watch that game back in January all the way to the end?
ETHERIDGE: Well, at the end of it, I was on the floor. My wife was like, "Honey, honey, there's still 13 seconds," and I was moaning and sort of getting my feet on the floor and, you know, laying down and throwing a fit. And she's like, "No, there's still 13 seconds." I dragged myself back to the television. And I couldn't believe it. I was like, "Wait a minute. Did we just win?" You know, just really crazy, really crazy stuff. … When you're a fan like that, it's a ride you can't fully explain.
BLADE: Are you in a cordial or good place with your exes? Does it get easier when the kids are starting to grow up?
ETHERIDGE: Oh, yeah. Oh, yeah. And you realize that it's best for the kids if you can really get along and that any sort of conflict that can't get resolved, that gets emotional, does no good for anyone. And absolutely, I have, I've gotten better at that as the years have gone by.
BLADE: Do you have the slightest inkling yet what the next studio album might be like?
ETHERIDGE: Well, I've got some interesting projects that I'm not ready to talk about just yet. But they have to do with my life story. There's a lot of digging up of my past and really telling the story. So I imagine the next series of music you'll get from me is going to be very focused on my journey.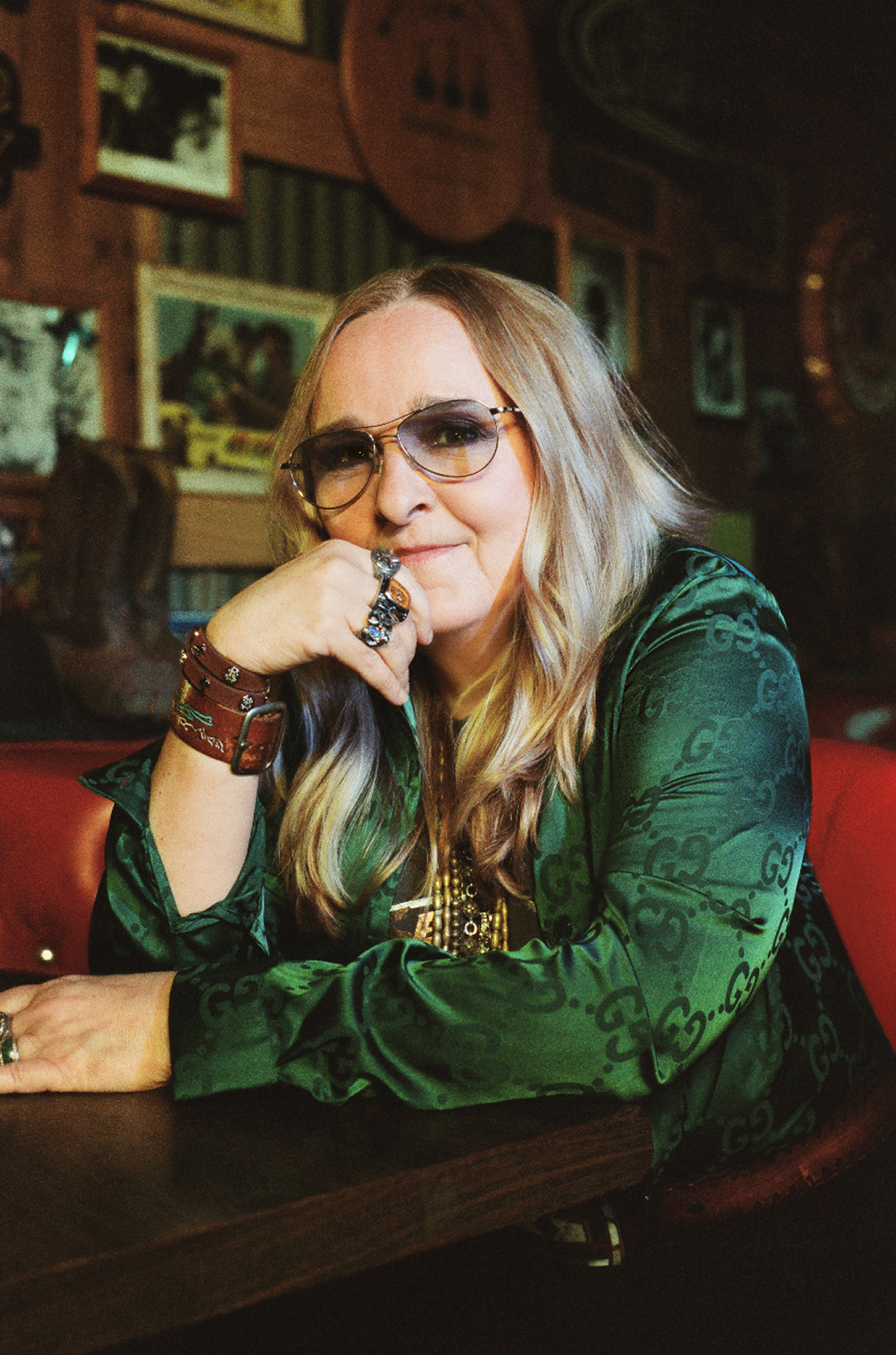 New Cranes sommelier brings spirit to wine and sake program
Stewart-Woodruff curates eclectic list for Michelin-starred restaurant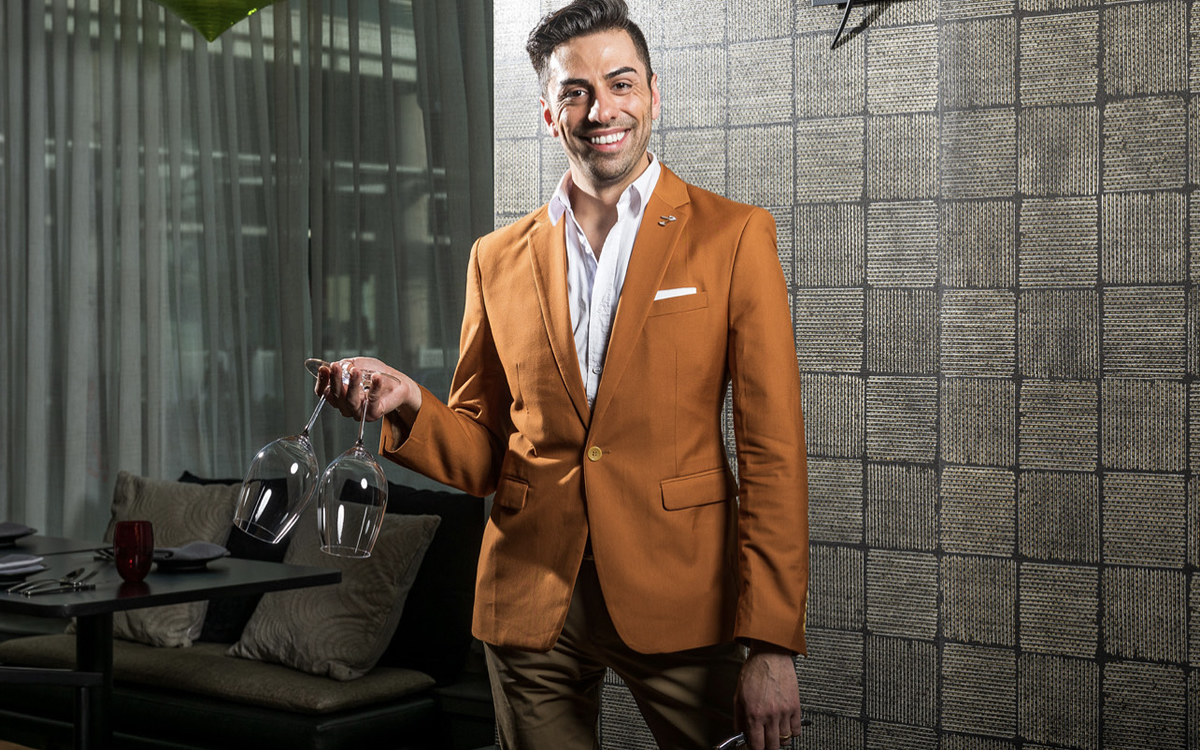 Outfitted in a blue damask dinner jacket with satin lapels and an energetic smile, Eric Stewart-Woodruff carves an impressive figure when chatting about his favorite vintages. Stewart-Woodruff, who's gay, is the new sommelier at Michelin-starred Cranes in Penn Quarter.
Stewart-Woodruff curates an eclectic wine – and sake – program focusing on pairings with celebrated Chef Pepe Moncayo's innovative, global flavors. Cranes, which explores intersections of Spanish and Japanese cuisine, opened just before the pandemic, and received a coveted Michelin star in 2021.
Stewart-Woodruff did not start off in the wine industry. In fact, he does not have any formal training in wine. Instead, after a career as a professional photographer, he pivoted to the restaurant industry, where he developed his love of wine. While working for a distributor, he connected with D.C.'s own District Winery. This opportunity allowed him to express his truest self, as a lead tour guide, wine ambassador and sommelier. He credits his identity and personality as his reason for thriving.
"I bring my whole self to work," he says, "offering a level of humanity and approachability."
After the pandemic temporarily shuttered District Winery, Stewart-Woodruff found himself interviewing at Cranes, enamored with Moncayo's "creative vision," he says – and was sold. He began in late summer of 2021.
Through his work in hospitality, Stewart-Woodruff notes that the industry can be hetero-male dominated. He has been able to break through by not holding back on his identity.
"I tend to play with expectations of what a sommelier may look or act like," he says. "I move away from what one may stereotypically look like, but still present like one."
For him, that means talking about wine and wine education "as if it were gossip," he says. "I like to view wine like we are at brunch. Wine has personality, it's performative, and it has stereotypes." He is seeking to break molds of specific likes and dislikes, exploring the depth that wine has to offer, in the context of the Spanish-Japanese Cranes menu. In fact, he says, Moncayo is supportive of his innovative, certification-less angle. "I become more relatable," he says.
He also presents original events. He paired with local guest sommelier Andrew Stover (also a gay man) on Tuesday, March 29 for a springtime showcase of specialty rosé wines paired with Moncayo's dishes. The duo poured tastes of specialty, small-batch wines from Brazil, Italy, Spain, Uruguay, and Maryland.
Leaning into the innovative spirit, the wine-by-glass list is not split by color. Instead, it is divided into evocative categories. For example, both a chardonnay and a pinot noir fall into the "Elegant, round, and mellow" category.
As a Spanish-Japanese restaurant, Cranes not only possesses an extensive wine cellar, but has consistently expanded its sake program. Sakes by the glass are split into the same exact categories. The very same "Elegant, round, and mellow" list includes Ginjo Nama Genshu and junmai daiginjo.
Stewart-Woodruff explains that wine and sake should be attended to similarly. "Sake is something you can think about like a beer in terms of production but treat like a wine," he says. Sake is a fermented polished-rice beverage, dating back more than two millennia in Japan.
"Sake has aromatics, texture, body, and finish." He takes pride in discussing customers' palate preferences, and turning them onto a specific sake, for their qualities of earthiness, acidity, or others.
"Many people don't experience sake outside of college or bars. Now, I can be a sommelier for sake, and for the marriage of Eastern and Western cuisine and beverage." He expresses excitement at being innovative in his sake beverage pairings, occupying a niche space. When discussing both wine and sake, he aims to bring an artistic flair and tour-guide enthusiasm to the table.
Woodruff credits his identity and background for his success. He aims to bring a level of humanity and approachability to what has been a formal, stuffy area. He has high ambitions to portray sake as sophisticated as wine in the customer's mind, "but it pairs well with Moncayo's conceptually ambitious menu," he says.
"Wine and sake are as eclectic as humanity. I want people to accept experiencing wine like the world has accepted me."