October 25, 2019 at 7:30 am EDT | by Sherri Anne Green
Downsizing dilemmas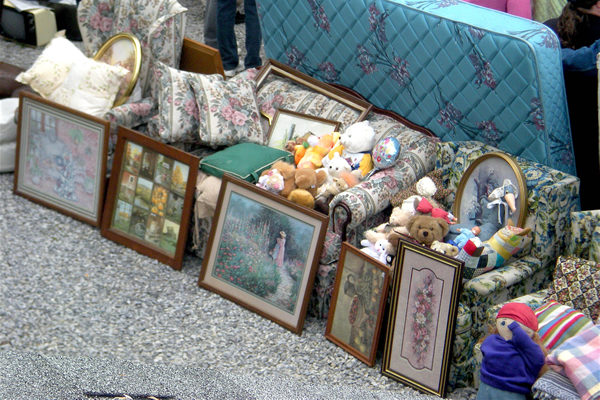 As a first-time home buyer, you may have looked to your parents for down payment assistance, advice on what to look for in a home or as an extra sounding board during the process. As your parents get older and look to downsize their home, they may turn to you for the same support.
Aging adults often need help downsizing from their current home so they can move into a more manageable home size, transition to an assisted living facility or relocate to a retirement community. When that time comes, you can return the favor your parents did for you and help them through their selling and buying experience. Trust me, they will need you.
It can be very emotional for older adults to leave the home they've lived in for years, raised their family in and have so many memories wrapped up in.
I've worked with numerous aging adults and parents. They have lots of questions, can get confused by the decisions to make, need questions answered more than one time and generally are overwhelmed by the financial decisions and emotional toll of selling and moving. So remember to pack your patience as you help them pack their belongings.
The first step in helping your parents downsize is to identify with them how much space they will need to feel at home. Downsizing includes not only moving into a smaller space, but it can also mean parting with personal belongings that hold important memories. Organize the paring down into three piles — need, may need and give away. Usually the give away pile is easiest, so start there. As you work through the process of what to keep and what to give away, identify various family members or a charity that can benefit from the belongings you parents need to discard. It may help your parents let go of certain items if they know that they are going to a charity, or to assist someone they know, rather than just tossed to the side.
With the paring down in progress, you need to engage a real estate agent. You will want to have an agent in place from the start to help you prepare and sell the home, as well as, purchase their next place. You should interview agents together with your parents so that you can ask the tough questions your parents may be too polite to ask. Make sure you hire an agent who has worked with people in this exact stage of life. Many agents may be eager to help, but one that has gone through this stage of life with their own family, and also with clients, can help your parents, as well as you, with the process.
The sale and purchase may not be quick, your parents may need things explained more than once, showings may be tough to negotiate if they don't want to leave the house often and other particulars can come into play, so the patience, communication style and personality of the agent you select will be imperative to a smooth transaction on both sides.
Help your parents by reading the listing agreement and the buyer broker agreement and explaining the contents along with the agent. Your reassurance that the agent is guiding them in the right direction can be very comforting. Moreover, you knowing your parents are working with someone you trust and the agent knowing that the family is supportive of the effort, are also important.
When it comes time to look for a new home, go with your parents to showings. They will likely be eager to hear your thoughts and you can also make sure the agent is explaining things about the homes that are important for your parents to learn.
As the home sale progresses, make sure the agent is providing regular feedback. Are there things you can do to help make your parents' home more appealing during the showings? Can you take them to lunch during the open house events so that the buyers have freedom to look and ask questions while touring? Little things that you can assist with will go a long way to the success of their home sale.
Make sure your agent gives your parents a seller net proceeds worksheet and a buyer's settlement cost estimate from a title company so they can feel comfortable in their decisions. It's also helpful to have the title company run title and check on payments like taxes and water bills to ensure there is nothing outstanding that could impede a successful closing.
There will be a lot of decisions to make, but with you, and a great agent by their side, the process can go smoothly.
Sherri Anne Green is an award winning REALTOR® with Coldwell Banker Residential Brokerage having earned the prestigious International Sterling Society, a Top 1000 Award from NRT, and numerous Top 100 awards. Focusing on custom, data-driven marketing and client service, Sherri Anne provides impeccable, high-touch service tailored to her client's unique situation. She can be reached via phone or text: 202-798-1288, email: sherri.green@cbmove.com, on Facebook or Instagram: SherriAnneGreen.