Nonbinary physician fights COVID-19 without legal protections
LGBTQ healthcare workers are stepping up, saving lives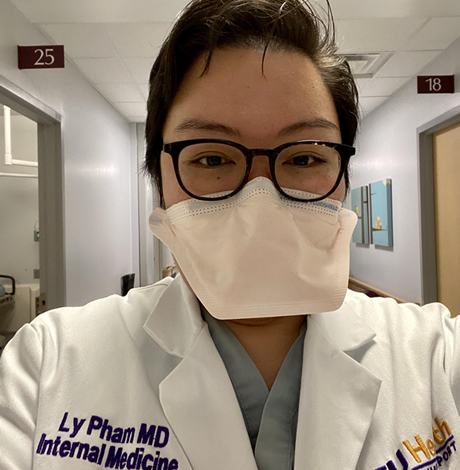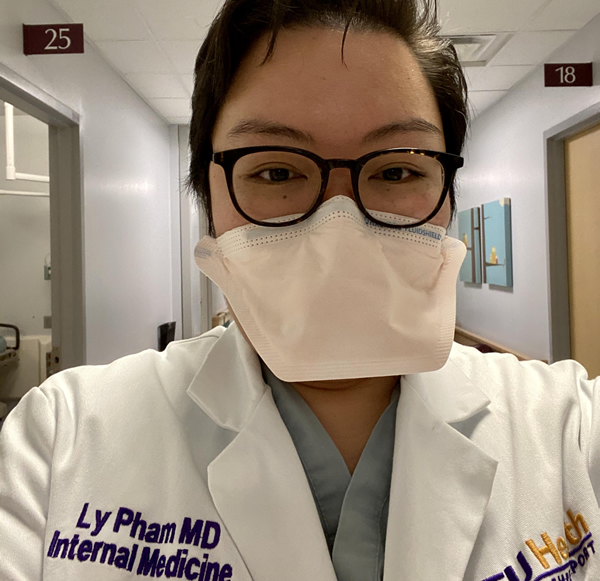 Dr. Scott Nass and Dr. Ly Pham are LGBTQ physicians on the front lines of the pandemic fight, but only one is protected from workplace discrimination. While Nass is fortunate to be a gay cisgender man practicing in California, Pham is a queer nonbinary doctor working in Louisiana without legal protections.
"Shreveport is a level one trauma center similar to Baltimore," said Pham who uses singular they pronouns. "The hospital was fairly busy before COVID [but the pandemic] added another layer of stress and anxiety."
Adding to Pham's stress is the feeling that LGBTQ people are tolerated but not fully accepted into the larger Shreveport community. While HRC reports both Shreveport and New Orleans ban discrimination on the basis of sexual orientation and gender identity, Louisiana has had a tumultuous history with attempts to mandate a statewide ban.
"I get misgendered all the time," Pham said before describing a usual day when they arrive at the hospital around 8 a.m. "Mostly by patients coming in and some coworkers. But I'm here to treat the patients and not educate them because they're in a crisis right now and need to be treated and admitted to the hospital."
Pham says they allow their patients to interact with them in a way that is emotionally damaging because they feel harms need to be triaged during a crisis. Louisiana governors have sought remedies to this preventable situation.
However, in 2018 the Louisiana Supreme Court struck down Gov. John Bel Edwards' (D) executive order protecting LGBTQ state employees and contractors from workplace discrimination, according to a report by The Advocate.
The resulting tally from Freedom for All Americans shows Louisiana is one of 28 states where an LGBTQ worker, including essential medical personnel during a global health crisis, can legally be fired or face other negative action on the basis of sexual orientation or gender identity.
"The case of healthcare workers helps illustrate why it is in everyone's interest that people are able to work regardless of factors that have nothing to do with their ability to do the job," said Jon Davidson, Freedom for All Americans Chief Counsel. He is also an LGBTQ attorney who attended the Supreme Court arguments on this issue. "I hope the court sees this is not just important to the employees affected, but for society as a whole."
But not every state will be equally impacted by the ruling.
Davidson explains a Supreme Court ruling on the Bostock v. Clayton County, Altitude Express v. Zarda and Harris Funeral Homes v. EEOC cases determining if Title VII protections "on the basis of sex" includes sexual orientation and gender identity won't affect the 22 states that already have LGBTQ-inclusive nondiscrimination protections.
In April, Virginia Gov. Ralph Northam signed into law the Virginia Values Act, expanding nondiscrimination protections in his state to include sexual orientation and gender identity and making it the first state in the South with such inclusions.
"We need every healthcare worker possible saving lives," Davidson emphasized. "So having protections is both important to keep qualified people in their jobs and it is also important that LGBTQ workers not be worried about who might learn they are LGBTQ. If you have to hide your partner [or who you are] because you're afraid your employer might find out and you might be fired, that's unacceptable."
He added it was "just outrageous and cruel" for healthcare workers to endure such uncertainty during a crisis.
HRC, the Movement Advancement Project and other national policy trackers have noted California, where Dr. Nass encountered the initial waves of the deadly virus, has passed a series of increasingly inclusive statewide measures over the years. Their legislative efforts culminated in the recent Gender Nondiscrimination Act in 2011.
As a result, though Nass also finds the pressures of the pandemic to be "incredibly stressful," he has not faced the added stress of having to conceal his orientation.
"When I'm not working, I am sheltering in place at home with my husband," Nass said. "A police officer in Los Angeles who is also on the front lines of the pandemic."
While their lives are at risk, their jobs and identities are not. However, the situation is very different outside of California.
Pham currently shelters-in-place with their fiancee, who uses both female and nonbinary pronouns and identifies as queer in orientation. The couple bought a two-person hammock so they can lie together under the trees and daydream about a future when they can travel. They are also planning their wedding and an eventual move to Los Angeles.
"It's spring," Pham said. "And we are appreciating nature and the flowers blooming and a time to slow down."
But the rest period doesn't last long for the physician who graduated in the midst of a global crisis. Pham has been out as an LGBTQ person since attending medical school at the University of Texas in San Antonio. Although Texas is another state without LGBTQ-inclusive workplace protections, Pham was able to find mentors who helped them through their personal journey from self-described butch lesbian to nonbinary as well as through their professional journey from student to physician.
Pham details the rest of their current daily routine with almost machine-like precision.
"I park in a parking lot that is gated using my badge," Pham said. "There I put on my surgical mask that I have in my car. Parking is in the back of the hospital. I walk to the front. There is only one entrance to the hospital. I try to keep six feet from anyone else and I try to see if anyone else is walking toward the entrance."
"Everyone feels a little more distant than usual," agrees Nass in less constrained cadence when discussing his own routine, which begins at 6:30 a.m. "And I've worked on speaking more with my eyes now that no one can see me smile under the constant masks."
Pham is a little more reserved beneath their mask as workplace interactions usually lead to misgendering without reasonable recourse, especially during the crisis.
They arrive at a screening station where they answer a hospital worker's questions and get their temperature checked. When they pass the checkpoint, they get a sticker on their badge.
"Different colors for different days," Pham explains. "Before I even get to my office, I usually swing by the ground floor and pick up my N95 mask and face shield, if I'm seeing COVID patients."
But Pham admits it's hard to know which patients are COVID positive, so they wear an N95 mask whenever they see patients. They also wipe down their keyboard, desk, chair, mouse, phone — everything in their work area.
Nass may be fortunate when it comes to workplace protections, but his personal equipment seems a little less protective than Pham's, who works in a larger hospital and more closely with COVID patients.
"I stop at the front desk of the hospital to get an ear-loop mask," Nass explains. "Not the most protective kind, but those are kept even more securely in particular patient areas."
Nass notes "on administrative days" he doesn't usually see much of anyone as access into the office space has been limited to reduce the risk of spreading the virus.
"I am not assigned to take care of confirmed COVID-19 patients in one of the two units we've designated for that," he said. "But we have started to treat every patient, and each other, as though we may be carrying the virus."
And this may be sound advice, though reminiscent of the early stages of the HIV/AIDS epidemic. In March, when PPE distributions were no match for the steady influx of patients in New York City, Kious Kelly, a gay nurse working at Mount Sinai hospital, contracted COVID-19 and died from it.
Kelly's sister, Marya Patrice Sherron, told BuzzFeed News of a homophobic comment posted to a GoFundMe page set up to help with funeral expenses.
"It was a very, very, very hateful and insensitive comment suggesting that [his death] didn't matter because he was a gay male."
Pham faces similar insensitivity from nonbinary erasure even as they struggle to save lives during the crisis.
Pham's hospital has a dedicated COVID team where they work when they are on call. Pham said in the beginning stages of the crisis it took a week to get test results back so they weren't certain who was infected and who wasn't. Now, with better testing, the turnaround has been 24 hours or less.
"We know definitively if they are positive or negative faster, instead of just suspecting that they are," Pham said. "It helps us triage better."
Pham also said this is safer for the medical staff since many of the infected are asymptomatic. As a result, everyone is tested regardless of symptoms.
"We stress the importance of social distancing because you don't know who could test COVID positive and they could be spreading it around unknowingly," Pham said.
At the end of their shift, Pham removes their gear by following the guidance of a hospital instructional video. They then wipe down their shield with hospital-grade wipes and they toss the mask if it has been visibly soiled.
After cleaning themselves and their workstation again, they wear a surgical mask down to their car. They then clean themselves and the interior of their car with alcohol again. When they get home, they keep a six feet distance from their fiancee and toss their clothes into the washing machine before jumping into the shower.
When it is safe, the two of them can finally relax together and reconnect by cooking, watching Netflix or daydreaming in their shared hammock.
Nass similarly ends his day with a trip to the washing machine and shower before collapsing on the couch with his husband and Boston Terrier. In the hour or two before he falls asleep he catches up on "The Magicians" or "Schitt's Creek."
"Sometimes I eat dinner," he said in a rare consideration of his own health.
"LGBTQ healthcare workers are stepping up to save lives in this crisis," said Hector Vargas, the executive director of GLMA: Health Professionals Advancing LGBTQ Equality, an LGBTQ medical professionals advocacy organization. "It's long past time we step up for them to make sure they're protected under the eyes of the law."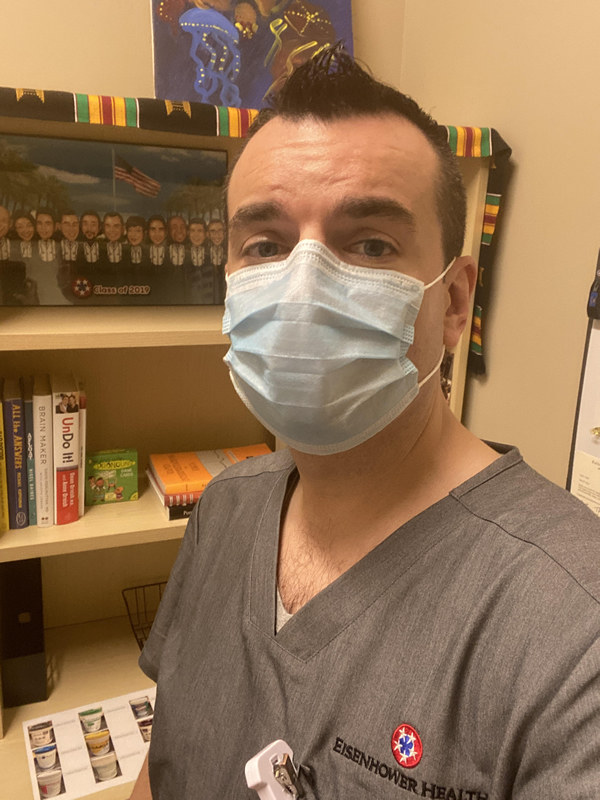 Deaf, gay poet explores loss of a twin in new book
'Once Upon a Twin' ponders how life would differ if sibling had survived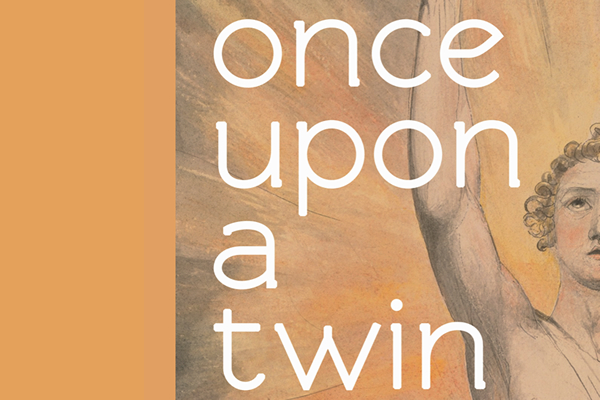 "Asshole/battybat/big baby/blundering boob/…deaf & dumb/dick/dumbdumb/fag," Deaf, gay poet and playwright Raymond Luczak writes in his poem "the easiest words to lipread in a schoolyard (even if you're not deaf).
The poem appears in Luczak's new book "Once Upon a Twin," released this year by Gallaudet University Press.
Luczak, 55, who lives in Minneapolis, graduated from Gallaudet University in Washington, D.C. with a bachelor's degree in English in 1988. He has written and edited more than 20 books, including "QDA: A Queer Disability Anthology," the award-winning Deaf, gay novel "Men with Their Hands," "The Kiss of Walt Whitman Still on My Lips" and the drama "Snooty: a Comedy."
Growing up wasn't easy for Luczak. He grew up in Ironwood, a small mining town in Michigan's Upper Peninsula.
At eight months old, he lost his hearing due to double pneumonia and a high fever. This wasn't detected until he was two-and-and-a-half years old. He was one of nine siblings in a hearing family.
At that time, many Deaf people weren't permitted to communicate with their language – American Sign Language. Forbidden to sign, he was outfitted with a rechargeable hearing aid. There was no program for deaf children in Ironwood. For nine years, he stayed with foster families during the week in Houghton, a town two hours away. In Houghton he was in a speech therapy program.
Life opened up for Luczak when he enrolled at Gallaudet where he could communicate with American Sign Language.
In interviews conducted by email, Luczak talked with the Blade about a wide range of topics from coming out to what inspired him to write "Once Upon a Twin" to why Whitman would take selfies today.
Growing up as the only Deaf person in a hearing family was frustrating and infuriating for Luczak. "A classic situation: I'm sitting at the big kitchen table with all 11 of us, and everyone is talking at once," Luczak said, "Where do I focus for lipreading? Why is my sister laughing? What was so funny?"
Luczak wants you to imagine what going through this for every meal would be like. It's one thing if you endure this with strangers who know nothing about deafness, he said. But, it's quite another thing if you're with a family who should know better about your deafness.
"It's as if they wanted to believe that my lipreading skills are so superior I didn't need further assistance. Not true," Luczak said. "I don't have the ability to geolocate a sound so this explains why I cannot catch who is speaking and turn my attention in order to lipread that person."
Language is a powerful bond for a community. In Milan, Italy in 1880, there was a conference on the education of the Deaf, Luczak said. There it was decreed that the use of sign language would be banned as a teaching method.
Up until then, "the Deaf community had a real Golden Age in which they came together through the establishment of Deaf residential schools, Deaf clubs and whatnot," Luczak said.
It was devastating to the Deaf community when Alexander Graham Bell and his ilk made every effort they could to eradicate sign language, Luczak said. Luczak likens the attempt to eradicate sign language to the attempts made throughout history to force LGBTQ people to change their sexual orientation.
Luczak always knew that he was interested in men. Though, it didn't have a name or specific feeling, and it had nothing to do with sex. He gradually came out, slowly, when he was in his teens.
Luczak came to Gallaudet University in the summer of 1984 and came out publicly a month later.
"What gave me the strength to come out were the first batch of books I'd bought from Lambda Rising [the LGBTQ bookstore that closed in 2010]," Luczak said. "That place was really my second home away from Gallaudet…And the fact that I was allowed to use ASL really gave me the self-confidence I had sorely needed all my life."
Luczak in poetry, non-fiction, and plays has written in various styles from formal poetry to free verse about many topics from love to Thomas Edison to Walt Whitman to being queer. If Walt Whitman had a love child with a photographer's eye, it would be Luczak.
In "Once Upon a Twin," Luczak imagines what his life would have been like if he had a twin. Growing up, he knew that his mother had had three miscarriages, but he never asked her about them. When he was 16 "she mentioned that her third miscarriage happened in the same year I was born," Luczak said, "and that it happened while she was sitting on the toilet. The fetus had apparently popped out."
"I couldn't get that image out of my head," Luczak added.
Over the years, his mother told Luczak conflicting stories about the miscarriage. About 10 years ago, he looked into whether it was possible for a twin to miscarry and to have the other twin undetected in the womb. "It turns out that the ultrasound technology during the 1960s wasn't advanced enough so the possibility was quite real," Luczak said.
Luczak had long wondered how different his life would have been if his twin had survived. In 2018, he wrote a collection of formal verse. After that, he was eager to write in a different style. "Once I realized how I should write my next book (no formal poetry, almost no punctuation, etc.), it hit me that I really should explore the idea of my lost twin," Luczak said.
"Would I feel as left out at family gatherings if my twin helped include me?" he said, "…Would my twin speak up for me?…I hadn't dared to examine the possible changes in our family's dynamics, and how it would've affected my self-confidence."
Luczak was surprised by how easily the book wrote itself. It had been waiting a long time to be written.
Like queer poet Walt Whitman, Luczak's creativity contains multitudes. In 2016, Luczak's volume of poetry "The Kiss of Walt Whitman Still on My Lips" was released by Squares & Rebels. Because Whitman wasn't taught to him when he was in high school or college, Luczak had few preconceptions about Whitman. Other than, he said, that Whitman was a poet with a boyfriend who was a streetcar conductor. But when he read the opening of the "Song of my Self," Luczak said "Whoa!"
"The poet had conjured a palpable vision of what America could be," he said, "if Walt were alive today, he'd be sharing selfies and Tweeting away."
"He loved having his picture taken; he had 127 photographs taken when Abraham Lincoln scored 128 photographs," Luczak said, "in fact, Whitman was probably America's first celebrity nude model!"
How does Luczak feel about being a Deaf, gay writer? It's complicated. On one level, he doesn't think of himself as a Deaf, gay writer at all. "I do mention this fact but that's only because I need to stand out a bit more in a country that brings out thousands and thousands of new books each year. It's a marketing angle," Luczak said.
He hopes readers will recognize that he's much more than just a Deaf, gay writer and accept his work as beyond those labels.
Yet, "I still feel proud of being a Deaf gay man," Luczak said. "It's enriched my life in ways that I don't think anyone would've anticipated. It's certainly led me to meet people I wouldn't have met otherwise. For that I'm grateful."
PHOTOS: Dupont Circle fountain turns 100
Iconic landmark site of protests, vigils and meetings for decades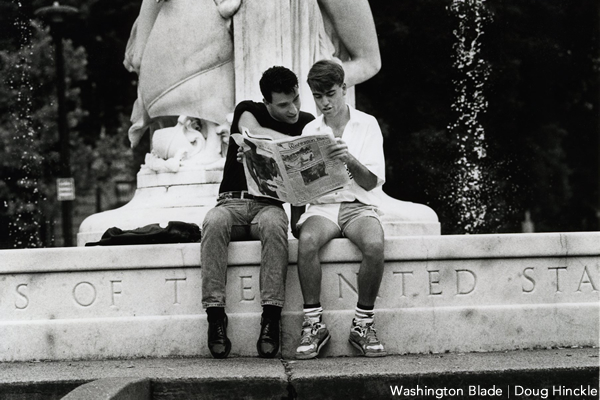 The 100th anniversary celebration of the dedication of the iconic Dupont Circle fountain is to be held from noon until sundown today. The fountain has long been considered a center for the LGBTQ community in Washington, D.C. The park in the circle has been the site of many protests, vigils and a place to meet people. Here are some photos from the Washington Blade archive documenting Dupont Circle through the years.
'Hamlet/Horatio' queers the Bard
A contemporary take on classic play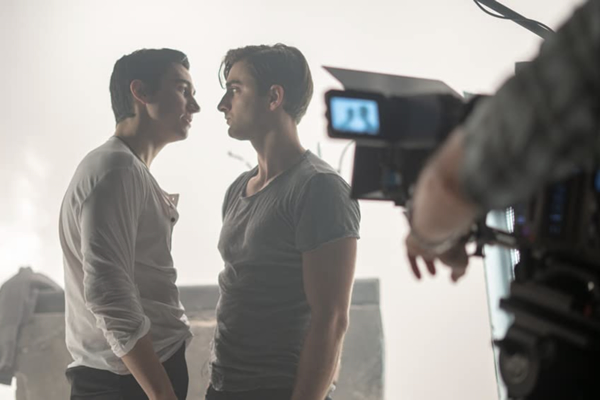 While it's not exactly a pressing topic in most people's lives, the subject of Shakespeare's sexuality has been hotly debated by literary scholars, theater artists, and historians for centuries. After all, not only are his plays filled with gender-swapping characters and sexual confusion, he also wrote a series of sonnets, widely considered the most romantic poems ever composed in English, and dedicated them to a mysterious young nobleman. Even in the Renaissance, when the "cult of male friendship" was a real thing and male artists could create breathtakingly erotic depictions of young men to be displayed in a church, such a bold gesture of affection from one man to another must have raised at least a few eyebrows.
It's a controversy that isn't likely to go away, considering the fact that anyone who might give us first-hand knowledge on the subject has been dead for about 400 years. And while some contemporary artists, across various media, have been willing to explore the playwright's work through the lens of his possible queerness, most cinematic interpretations – with a few notable exceptions, like Derek Jarman's "The Tempest" – have kept things decidedly hetero-centric.
Paul Warner, director of the soon-to-be-released "Hamlet/Horatio," which riffs on a central but often overlooked relationship in Shakespeare's most famous tragedy, can't imagine why. A graduate of both Harvard and the American Film Institute, Warner is currently a senior instructor of acting, directing, and producing at The New York Film Academy. He's also a Shakespeare veteran, having been involved in many stage renditions of the Bard's work (including a rock musical version of "Twelfth Night") throughout his career – and as he tells the Blade, it's obvious to him that the revered wordsmith was either gay or bisexual.
"There's a tremendous amount of exploration of gender fluidity in his work," he says. "There's never a label on it, but it permeates Shakespeare. There are a lot of characters who fall in love with the soul of the person, rather than the gender."
While these themes may run through comedies like "Twelfth Night" or "As You Like It," they are considerably less obvious in Shakespeare's tragedies – but that doesn't mean they aren't there, and Warner's new film hinges on using them to illuminate one of the most iconic male friendships in literature.
For those unfamiliar, Shakespeare's "Hamlet" is the tale of a Danish prince, who is visited by the ghost of his recently murdered father and told to seek revenge against the murderer – none other than Hamlet's uncle Claudius, who has not only murdered the former king but taken both his throne and his queen, Gertrude, who is also Hamlet's mother. Seeking confirmation of the crime, Hamlet engages in a game of cat-and-mouse with his uncle, in which both Hamlet's presumed future bride Ophelia and her brother Laertes become unwitting pawns. It goes without saying that things don't turn out well – but through it all, one steadfast and trusted figure stands at Hamlet's side: his confidant and companion, Horatio.
"Hamlet/Horatio," which Warner directed from a script by playwright (and frequent stage collaborator) David Vando, reimagines the original play through an unusual conceit. In his dying moments, Hamlet (Andrew Burdette) sees his life flashing before his eyes, unfolding through a film that Horatio (Themo Melikidze) directs to tell his story. By shuffling dialogue, resetting scenes, and leaning deeply into subtext, Warner reframes Hamlet's experience into a story of spiritual and humanistic transcendence – and reveals a deeply intimate, loving bond between these two young men that has perhaps been "hiding in plain sight" all along.
Despite his interest in exploring the relationship between Hamlet and Horatio, Warner insists that he didn't set out to make a "gay Shakespeare movie." Indeed, he is adamant even now that the intention behind Vondo's script (which he helped to adapt into a screenplay) was to "move past" that conception.
"Part of it was trying not to make things 'gay' or 'straight,' or 'this' or 'that' anymore, but really it's about two people who are flip sides of each other," he explains. "They are spiritually two sides of the same coin. And they're in a relationship – it's clear that there is a repressed love there. And there's definitely an exploration of their homosexuality, but also of the fluidity of their sexuality.
"This is why the characters don't wear their 'identities' on their sleeves. We wanted to show something more closely resembling a non-binary, gender-fluid vision of love and sexuality that is part of a bigger story about human truth."
To that end, he envisioned a version of "Hamlet" in which the Denmark's Elsinore castle bears a striking resemblance to the Trump White House. The usurping king is a despot posing as a benefactor, exerting an authoritarian rule and setting the people close to him against each other to prove their loyalty, while his queen turns a blind eye to his increasingly obvious misdeeds.
"Maybe I'm one-sided, but I tried to depict the 'ickyness' of that Melania-Donald dynamic between Claudius and Gertrude," he says, not without a hint of relish. "I've made her trapped, like Melania, and she's constantly drinking – she's an immigrant, and she doesn't speak up because she's controlled by his finances."
In this light, as Warner puts it, Hamlet becomes a hero of resistance, who rises to "slay" fascism, while Horatio is the filmmaker who documents it.
"It's ultimately about Hamlet's spiritual journey to fullness. It's about him letting go of rage and embracing the light."
Yet, when all is said and done, it's the love between these two men that shines above all else.
"Hamlet eventually sacrifices his life to root out the corruption and to save those who are still alive – which is basically Horatio, his boyfriend, because everybody else is dead."
"Hamlet/Horatio" has already played in front of audiences at a number of festivals, and has taken honors at several of them – including a Best Feature Film Jury Award at last year's inaugural FFTG (Film Festivals to Go) Fest. The enthusiastic response has given Warner reason to hope that, despite his "queering of Shakespeare," his film will find a "wider audience" when it debuts on digital platforms in June.
Of course, Warner fully expects to be raked across the coals for some of the liberties he has taken, such as the choice to cast transgender Native American actor Ty Defoe as the Player King and the inclusion of a scene where Hamlet and Horatio take a steam bath together – "which is not anywhere in 'Hamlet,' of course," he says with a laugh.
Still, for him, his approach to the material rings true to the source.
"There's a timelessness in the way Shakespeare deals with the danger of rage, and how that threatens spirituality. In his plays, you always have the autocrats, who want to control others, and then you have the purer people, usually younger characters, like Hamlet, who propose love, who pursue a humanitarian vision against them. That's Shakespeare, who was, of course, writing under a monarchy.
"And after four years of authoritarian rule under Trump, I think he was way ahead of his time."