Pandemics and home purchases
Homebuyer demand, refinance market strong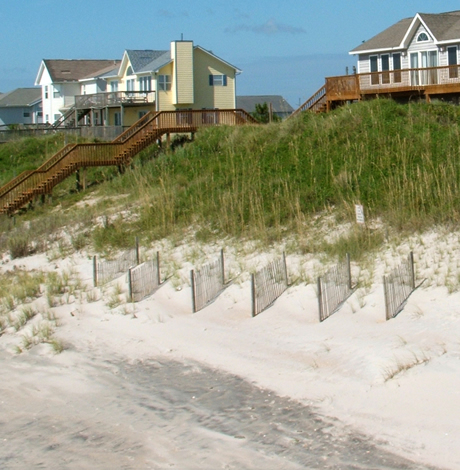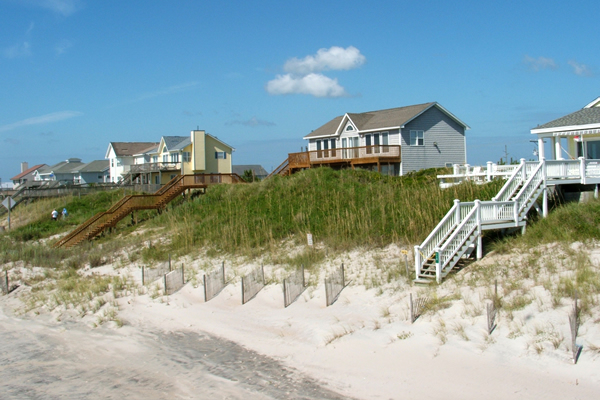 People ask me what the market is like or how I think the market is doing. Well what the market is telling me and many of my colleagues is that homebuyer demand is strong, and so is the refinance market for existing homebuyers.
Interest rates are low right now and they look like they may be dropping even further. This combined with the fact that people have spent 3-4 months in their homes almost without interruption means that if anyone found that their current arrangement wasn't suitable for them anymore, they are probably calling lenders and headed out the door when they can to see other properties.
Homes with outdoor areas, extra bedrooms, buildings with rooftops and balconies, houses with yards or porches – these are being looked at more than ever before. People are considering rural areas more than before, as well as suburban areas. And it makes sense. Before the pandemic, things were different. During and after the pandemic, having outdoor or just extra space is more valuable than ever before.
People are more interested in buying beach homes, river homes, mountain homes, buildings with rooftops, and homes with yards or situated near parks than they were before the pandemic. Interest rates are low and this is making the lenders and title companies and many Realtors busier than they have been for most of the year as they help satisfy the demands of the deferred spring market.
Demand is high, and supply is not as high as demand so there are multiple offers, competitive situations, and escalations.
If you are thinking of buying or selling, make sure you find an experienced Realtor that can help you navigate all the competitive waters or make sure that the home you are selling is looking its best in a competitive market.
Some brokerages are even offering to help front the costs of doing renovations or projects for the sellers before the sale and then getting reimbursed out of the proceeds of the sale. Find an experienced Realtor to help you buy or sell.
Joseph Hudson is a Realtor with The Rutstein Group of Compass. Reach him at 703-587-0597 or [email protected]
Tips to properly prep your home to sell for the most
Paint, wallpaper, lighting, and more will set the tone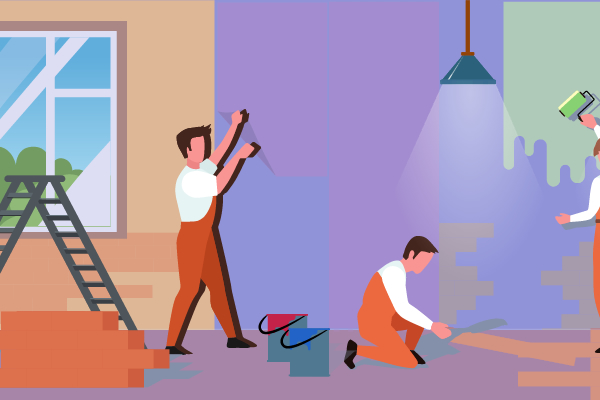 So you've lived in your home for a few years now and while you were able to turn a blind eye to those little items that need some TLC they now need your immediate attention. Fido gnawed on the baseboards instead of the $200 worth of dog toys you've purchased for him. Or maybe that one time your friend Tim wore heels — and didn't wear them well, which resulted in several scuffs on the once beautiful white-oak wide plank flooring you have.
These items are things that you will surely already have on your "pre-market" list of things to do, but what else can you do to maximize your presence in the market while not breaking the bank?
Paint colors are vital to first impressions. Paint colors evoke so many sensory feels and emotions. It is important to pick a color that is neutral enough but does not cast a hue on the surrounding areas. For example, grey. Who didn't know I was going there? It's GREY. Not Blue. Not green. Be sure to pick a pure grey color to neutralize the space and add in other sensory cues. For example, if you select a grey leaning toward a blue hue you might get prospective buyers to question the brightness of a space as blue tones are often found to be "cold" or barren. This is the foundation for a buyer. Do not skip the fresh coat of paint. It will cover up all the imperfections and make a buyer feel welcomed and like your property is truly move-in ready.
Light fixtures are another thing that can easily, and inexpensively, change the feel of a property. Go with what is trendy these days. Don't worry if it's something that you feel might be too taste specific, as most buyers understand that light fixtures can easily be changed out and if not then it's their real estate agent's job to let them know.
When I walk through a property with clients who are selling their home, I always recommend paying close attention to light fixtures in the entryway, dining room, pendant lighting in the kitchen, and bathrooms. Again, first impressions are important and everyone judges. Ensure that the foyer light fixture is trendy and takes your breath away. Like the paint color, it will set the tone for the rest of the property. Be sure to pay attention to the lumens or wattage of a light fixture – no dimly lit spaces here.
Wallpaper is another great option to make a space pop. I would urge one considering this to use wallpaper that has a removable adhesive backing and not traditional wallpaper. Ensure it's something that is not permanent as everything is taste specific. Be sure to mention to your real estate agent that you have placed REMOVABLE wallpaper so that they can inform buyers that it will not be a painstaking process to remove. Go crazy. Use a statement large print wallpaper to attract attention and if you use a neutral color paint you can really go in any direction as far as pattern. One more tip: wallpaper isn't just for the wall anymore. Think bigger, like the ceiling of an office or powder room, perhaps the inside of a coffered ceiling or a wall above a fireplace.
Keeping with the "judge a book by its cover" theme here — and ensuring that you set the right tone for your home — one of your largest investments is the curb appeal. This is not only important to homes, so if you have a condo you aren't getting away that easily. Think of things like a doormat, perhaps door decor, etc. Just make sure that your HOA/condo association does not have any issues with these items. Be sure to plant seasonal plants and potted plants that speak to the season in which your home will be on the market. If you have overgrown trees or shrubs be sure to trim those so that everyone can see your home. Be sure to power wash a driveway or walkway leading to the front door so that everything on the outside looks as great as that freshly painted, wallpapered and well-lit home.
I hope that these simple and rather inexpensive suggestions help you ensure that your property looks its best. If you are interested in ensuring that your home is marketed the best, please feel free to reach out.
Justin Noble is a licensed Realtor in D.C., Maryland, and Delaware. Reach him at 202-503-4243 or [email protected].
Can you buy a home with Bitcoin?
Buyer, seller must agree to terms before using cryptocurrency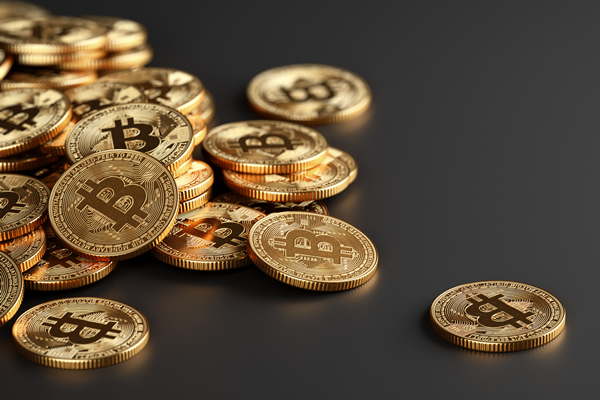 Bitcoin. Most of us have heard of it. Increasingly, many are looking to invest in it. For many, cryptocurrency has now gone beyond being somewhat of an exclusive province for the more adventurous and risk inclined investors and is becoming far more mainstream, as more than 100,000 vendors worldwide accept it as a valid currency. All of this leads to an important question – can you purchase a home with Bitcoin?
For those hoping to do so, the good news is that it is a possibility. In fact, it is a possibility that may not be as distinct or far-fetched as many might have expected. First and foremost, both buyer and seller must agree on the exchange of Bitcoin for the property. As opposed to situations where more traditional forms of payment are utilized, a Bitcoin transaction requires the agreement of all parties up front.
Although you can buy a home with Bitcoin, this doesn't mean that most buyers are in a place yet where they actually do. Certainly, using virtual currency to purchase real estate is still a very new and novel idea, so of course, there is still some hesitation in certain sectors of the market. Often, these concerns center around a lack of regulation and understanding of cryptocurrency. Others have concerns about how Bitcoin transactions will be taxed. All of these questions and concerns are understandable, and it is expected that as cryptocurrency continues to become more mainstream these concerns will lessen, and purchasing a home in this manner may be an option for an increasing number of buyers.
There are also definite pros and cons to a bitcoin home sale. One of the advantages, for many, is that the transaction can be completed very quickly. Often, after everything is signed, the transaction can be completed in as little as 10 minutes, depending on network congestion. On the other side of the coin, however, it's important to be sure that you trust the other party if you're making a real estate purchase. Bitcoin transactions are often not reversible, so it's important to be certain about your choices ahead of time.
Ultimately, while there are many ways to finance the purchase of a home, there's only one way to ensure that you have a smooth and successful real estate experience – and that's by getting connected with the Realtor who knows and loves the community that you're interested in.
As an LGBTQ home buyer or seller, you want someone who values you for who you are, who understands your needs and real estate goals, and who will be committed to helping you achieve them. At GayRealEstate.com, that's where we come in. It is our passion and our purpose to connect LGBTQ homebuyers and sellers, with agents across the country who have the talent, experience, and dedication necessary to make your real estate experience the best it can be. You deserve nothing less. We would be honored to help you get started on your next real estate journey today. Contact us anytime.
Jeff Hammerberg is founding CEO of Hammerberg & Associates, Inc. Reach him at 303-378-5526 or [email protected].
The trendiest paint colors of 2021
Ultimate Gray, Illuminating, Urbane Bronze among year's hues.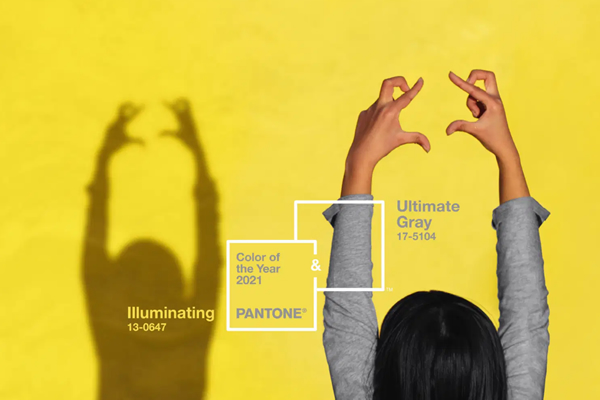 Last year, I decided to forego writing about the paint colors of the year, since many people in our vibrant community were out of work. Buying Farrow and Ball paint for $125 a gallon, it would seem, was not the first thing on their to-do lists.
So here we are in 2021 where the Pantone color of the year is…wait for it…Ultimate Gray.
Aren't we tired of gray yet? Sure, Pantone pairs it with an outrageously bright yellow called Illuminating, which I would have guessed was a blue-toned white had I not seen it online. The combination of gray and yellow has been used in linens and fabrics for several years, albeit in softer hues, so while the stronger hues have been updated for 2021, I don't find them fresh or exciting anymore.
There is an array of colors in the lineup this year that are reminiscent of dirt. Dulux has Brave Ground, a neutral earth tone that "creates a feeling of stability, growth and potential, and provides a firm foundation for change and creativity." That sounds like a color I need to have in my paint collection just to write articles, negotiate real estate contracts, and watch the news.
Sherwin Williams brings us Urbane Bronze, which they describe as "sophisticated" and "rooted in nature." Harvard naturalist Dr. Edward Wilson would have likened it to biophilia, a term he coined for humankind's desire to search for "a connection to nature and other forms of life." I think it would accent cicadas nicely.
Contemplative, the 2021 choice from Pratt and Lambert paints, is a color to think about. It's a deep moss like that found in the rainforest or on the front of my house. I guess it's time for a power-wash.
Teal has been around for decades, but it became so over-used that 20 years ago, Crayola removed Teal Blue from its crayon collection. Now it's back in Benjamin Moore's Aegean Teal, a deep, muted blue-green-gray combination, the ocean's equivalent of mossy Contemplative.
Southwestern dirt is represented by Behr's Canyon Dusk, which looks a little like a New Mexico landscape on a hot, dry day, without the cacti interspersed or the mountains on the horizon. Or try it on the exterior of your organic adobe home.
Glidden suggests using its 2021 choice, Aqua Fiesta, a softer, muted turquoise-aqua blend that won't overpower your bedroom, bathroom and kitchen walls, and will promote a feeling of calm where used.
Dutch Boy has selected Earth's Harmony for 2021. While the name implies a brown tone, this color is actually a cheerful blue that takes you to the moon and back. (Well, to the sky anyway.) Check out how it looks on kitchen cabinets on Dutch Boy's website. Forget the gray-on-the-bottom and white-on-the-top cabinet theme and liven up your kitchen with this vibrant color.
Now, if you're not already on overload, Valspar gives us 12 new colors to select from. Many are neutral and all are muted.
The brown and tan tones include Maple Leaf (think Vermont maple syrup candy), Unforgettable (a perfectly forgettable beige), Arizona Dust (refer to Behr's Canyon Dusk above), and Gallery Gray (gray is possibly a misnomer – it looks tan to me).
The blues and greens are Lucy Blue (teal by another name), Blissful Blue (a mid-toned blue gray), Granite Dust (a very light blend of green and gray), Garden Flower (a happy green with only a touch of gray), and Academy Gray (more akin to teal than gray and the darkest of their 2021 choices).
In addition, Valspar gives us Soft Candlelight (a not-too-bright yellow), Cherry Taupe (a neutral with slightly pink tones), and my favorite, Dusty Lavender (true to its name, although anything called Dusty makes me want to go and take a shower).
Clark and Kensington paint combines its colors into three collections of six colors each: Understated Impact, Mindful Living, and Creative Escape, which sound like things to ruminate about while doing goat yoga.
Each collection features hues that are like the blues, greens, tans, and grays created by every other paint company. The one exception is Red Tulip, found in the Understated Impact collection. It's more of a ruby or garnet than a true red, but it's nice to see someone paint outside the box.
This month, I hope to see more decorating in gem colors: Garnet, Amber, Citrine, Emerald, Sapphire, and Amethyst, with accents of Smoky Quartz and Tiger Eye, and a smattering of Sky-Blue Topaz, Rose Quartz, and Pearls.
Now, wouldn't that make a nice flag?  Stay colorful, my friends.
Valerie M. Blake is a licensed Associate Broker in D.C., Maryland, and Virginia with RLAH Real Estate. Call or text her at 202-246-8602, email her via DCHomeQuest.com, or follow her on Facebook at TheRealst8ofAffairs.