Helping transform city's living landscape
Developer, Universal Gear owner Franco puts his passions to work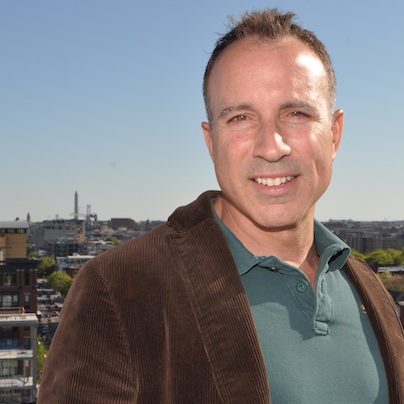 Last week was the anniversary of the 1968 riots in D.C., following the assassination of Dr. Martin Luther King, Jr., in Memphis. The ensuing five days of destruction that befell Washington and filled the sky with smoke scarred the city's landscape for decades and cut a hole in the heart of commerce through the prominent local retail districts of the era.
Washington neighborhoods hollowed out by looting and fires are only now beginning to fully finish recovering as commercial and residential real estate development repurposes the remaining empty buildings and reconstructs many of the last vacant lots across a wide swath of the city. Nowhere has this transformation been more dramatic than along the 14th Street, N.W., commercial corridor, as it intersects with U Street and stretches northward into Columbia Heights.
It is in this area that long-time community entrepreneur and local businessman and real estate developer David Franco continues to have a significant impact on a still rapidly evolving landscape. Uppermost in his mind has been this guiding principle: "How can I impact the community by creating a positive environment and contribute effective change in a concentrated area?"
A Washington-area native and lifelong resident, Franco recalls his father vividly detailing the riots of 44 years ago. Now 47, he remembers the pride and gratitude in the recounting of customers driving to the family-owned clothing store in downtown Washington at 12th and G streets, now a Macy's department store in the former Hecht's building, to stand in front waving on potential looters. Appreciative of the years of dedicated customer service conveyed to generations of families, "not this place" they implored in defending the business. The store remained untouched throughout the extended melee of anger and frustration.
Franco grew up understanding firsthand the importance of providing attentive and personalized customer service and engendering this type of loyalty. He would later infuse his own business activities with building relationships in the marketplace. A strong sense of ethics, a spirit of community-mindedness and dedication to the client experience and product provided were to become the trademarks of his future endeavors.
Following a three-year stint at the University of Maryland where he studied architecture, business and urban affairs, Franco continued working with the family enterprise, a successful local chain of discount department stores, until 1989. It was then that he became one of the investors backing the management team at the iconic nightclub Tracks that would dominate the gay dance scene through the next decade. He also partnered with the group in opening Trumpets restaurant and lounge on the 17th Street dining and entertainment strip near Dupont Circle.
Soon after, during the April 1993 weekend of the national March on Washington for Lesbian, Gay and Bi Equal Rights and Liberation, Franco would launch a clothing and accessories store with then business partner and commercial interior designer Keith Clark.
Universal Gear, located above Trumpets in a street level retail space at the corner of 17th and Q streets, quickly skyrocketed in popularity, outfitting many a gay man casually attired for work, play or the gym. The store would soon expand into a second level, nearly doubling in size with a complete interior renovation and striking new layout.
Franco would later explore market opportunities with since discontinued stores in Atlanta and Chicago's Boystown, as well as opening a thriving Manhattan store in the heart of Chelsea and another in Rehoboth Beach. Universal Gear is adding a second New York location early next month in the trendy Hell's Kitchen midtown west neighborhood at 9th Avenue and 49th Street.
In tandem with his development activities in the 14th and U area and following his customer base eastward, the local Universal Gear relocated to 14th and P streets in November 2007, becoming an expansive new neighborhood retail anchor.
Franco had earlier discovered that his passion for architecture and urban planning would lead him to residential real estate development, first renovating and marketing a 12-unit condo building on Chapin Street in Columbia Heights with business partner Jeff Blum, with whom he co-founded Level 2 Development. Excited by the then-booming pre-recession housing market, they started looking around for additional opportunities and set their sights on developing a larger project.
A Scorpio, Franco admits to "loving a challenge."
This led Franco and Blum to undertake one of the largest and most prominent residential development projects along 14th Street.
Located at Florida Avenue and standing as the gateway at the sloping incline into adjoining Columbia Heights, the massive View 14 building and its 185 rental units and 30,000 sq. ft. of ground floor retail space – replacing an auto repair garage and an unattractive array of satellite dishes and communication towers – became a harbinger and symbol of extensive change in the area. David calls one of the penthouse units with a south-facing pinnacle terrace overlooking the area home.
Construction cranes are once again jutting into the sky along the high-density thoroughfare. The outline of a large glass-clad apartment building across the street from View 14, originally designed by Level 2 and subsequently sold to another firm for construction following initial planning, is quickly progressing toward completion.
Level 2 Development will next begin construction of a 144-unit studio and one-bedroom apartment project on 14th Street at Wallach Place, only steps south of U Street. Groundbreaking for the yet to be named project, located at 1919 14th St., will signal the Level 2 duo's next project in the District, undertaken in association with Keener-Squire Properties.
The long road to project approval was not an easy one, according to Franco. He compares the process to the infamously cumbersome regulatory obstacles experienced by restaurant and bar owners under the city's liquor licensing regimen.
Acknowledging that some neighborhood residents are often skeptical regardless of the track record of a local business, he notes that an "overabundant sense of empowerment" by small numbers of frequently ill-informed neighborhood opponents of change and small citizens groups requires advance calculation of the substantial expense for both hard and soft costs related to project delays and extensive round-robin negotiations. This results in higher rental or sale prices and can endanger project viability.
Underscoring how challenging a place the District can be to conduct business, Franco longs for local entrepreneurs to be respected as shared stakeholders. He points out that better cooperation would yield greater benefits for all.
Franco does not hesitate to confirm that a new ethos has taken hold for housing construction and resident lifestyles in the most vibrant and developing areas of the city. "We're betting the ranch on it," he offers, describing a distinct consumer preference for smaller home environs with modern finishes and amenities designed for a diverse demography drawn to a life largely experienced outside the front door.
"That's how we live now," he adds, identifying retail stores and shops of all types, dining and entertainment destinations and social watering holes as current interactive magnets and contemporary gathering places. Franco points out that demand for such community spots will likely continue to outpace capacity as the area – already experiencing the city's greatest growth and a dramatic recent double-digit percentage population increase – adds more than 3,000 new residents in the next year.
Despite the business hurdles and regulatory obstacles, Franco remains committed to pursuing additional projects and public/private partnerships with and in the city he loves and lives. Enlivened by the development process and passionate about the results is what continues to motivate and inspire his efforts to play an ongoing role in the creation of a livable and engaging urban environment.
Mark Lee is a local small business manager and long-time community business advocate. Reach him at [email protected].
Help! I bought a house in the pandemic and winter is coming!
Insulate pipes, locate the water main and more to get ready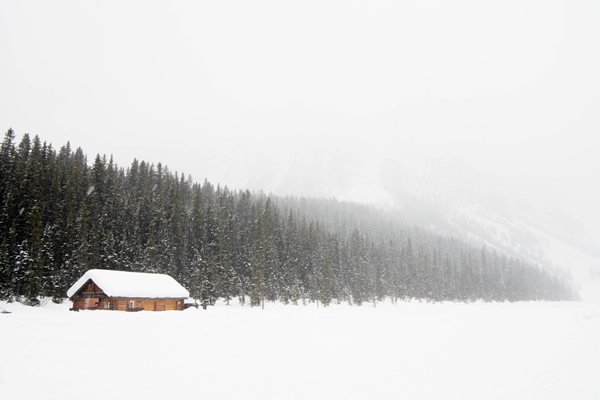 So you bought a home in the pandemic and now you need to get it ready for winter? What do you need to be thinking of as the colder months approach? Well, the majority of insurance claims in winter months revolve around broken or busted water pipes. It's a good idea to know where the main water shut off in your house is, in case you have an emergency. You can also buy pipe insulation that is not too expensive to wrap around exposed pipes.
Another area of the home that is good to consider is the windows. If you swap out screens for storm windows that gives an extra pane of glass to provide protection from the cold winter air. Screens can go back on in the springtime.
The roof is another area – if you know that any roof tiles are loose, you are going to want to fix those before any large snowstorms, so that any ice or snow doesn't further loosen the tile and expose your roof to moisture when the snow and ice melts. Make sure the fireplace is ready for winter by having a chimneysweep check it out and also make sure the cap is in place to keep animals out of it.
It's a good idea to service your HVAC twice a year. Once in the fall, after it has worked hard all summer to cool the house, and right before it works hard again to keep the house warm for the winter. The second time is in the spring when it has just finished the winter's hard work and is getting ready for round two in the summer.
Lastly, go outside and inspect the gutters – clean them and double check that they are sturdy and able to handle the fall leaves, or have covers that keep them from getting full from leaves. I spent a good part of my childhood on a ladder cleaning out the gutters! It's how my Mom got me out of the house. And while you are outside, check trees for vulnerable branches that might snap if there is a heavy snow or ice storm and get those trimmed so they don't fall onto the house.
Have a great autumn! 
Joseph Hudson is a Realtor with the Rutstein Group of Compass. Reach him at [email protected] or 703-587-0597. Scott Leidner is a Realtor with the Rutstein Group of Compass. Reach him at [email protected] or 443-670-2165.
Fall market brings mortgage options
Find a loan you can afford with guidelines that make sense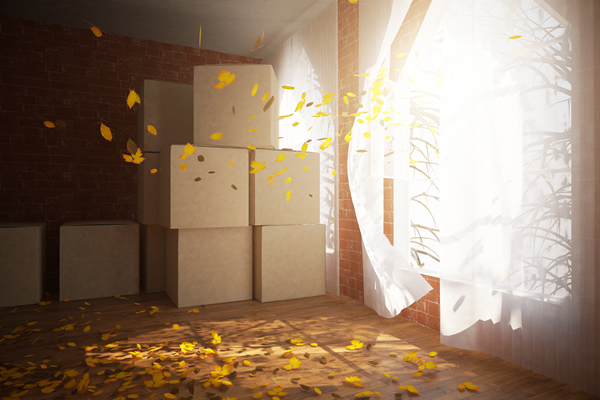 One effect of COVID-19 has been to throw us off schedule in the normal seasonal nature of real estate sales. At long last, however, we're beginning to see its return.
Traditionally throughout the nation, spring begins in late March or April and is the most popular time of year for buying and selling homes. In the DMV, however, spring comes early – as early as February – and the market begins to heat up as what little snow we get dissipates.
Summer has usually seen interest wane, while house hunting takes a back seat to vacations, summer camp, and participation in barbecues, family gatherings, and other outdoor activities and celebrations.
Fall has normally been the second major season for housing purchases and sales, ranging from Labor Day to Thanksgiving. Thereafter, during the winter market, people begin to plan for holidays and, although houses sell well when adorned with holiday decorations, the fall market may be better suited to allowing for settlements prior to the end of the tax year.
Even though housing inventory remained low, we saw homes in some areas take slightly longer to sell during July and August. In addition, instead of 20 competitors for a single home in a popular area, there might be only five to 10.
Still, in the past two weeks, I have seen activity on my client portals, where buyers receive information about homes that are new to the market, jump exponentially from two or three a week to the same amount in a day.
With businesses and government agencies continuing to promote remote work, more people are realizing that they need to revamp their existing homes to accommodate office space or purchase new homes with an extra room or two for that purpose. It's not mini-mansions they want or even a 10/10 on Room Rater or Zoom, just a carved out, quiet space with a door to keep out the household noise.
Interest rates remain low and loan guidelines are not as strict as they were post-2005, with new loan programs available for a variety of situations. If you already own a home and have significant equity and good credit, refinancing your current mortgage might be just what you need to cut costs, eliminate private mortgage insurance, renovate your current space, buy a new residence, or invest in a second home or rental property.
For example, I bought my current home six years ago with a first mortgage at 4.125% and a second mortgage at 5.75%, both good rates for a 5% down purchase at the time. This past spring, I consolidated those into a single loan at 2.875%, saving roughly $600 per month to put toward bills, renovations, unforeseen home repairs, retirement, and a little bit of just plain fun.
Want to pay off your home faster? If you make just one additional payment of principal on your loan annually, you can pay off a traditional 30-year loan earlier and save several years of interest. A 15-year mortgage is another option.
As of Sept. 22nd, NerdWallet showed the nationwide average interest rate for a 15-year mortgage to be 2.169%, compared with 2.904% for a 30-year note. Your monthly payment will be higher when the loan is shortened to 15 years, but you will save thousands in interest over the life of the loan. Just remember that quoted rates may not take into consideration how your credit, debts, and equity affect your ability to borrow.
For those looking for an investment property, your income and credit may allow you to refinance and use any excess cash from your equity to start your career as a landlord. This can be an excellent retirement program or savings account for college, since a tenant pays your mortgage.
According to Karen Guess of HomeFirst Mortgage, lending rules now allow a 15% down payment from your own funds (no gifts), rather than the 20% that was previously the standard. A credit score of 620 gets you started and 75% of the average rental income reported in the area can be credited as an asset based on an appraisal of the property. The current interest rate is only 3.5%, but rates can fluctuate daily, so always check with your lender to be sure you have the most current information.
No matter what your need, financing is not what it was in the early 2000s, when lenders wrote pre-approval letters on cocktail napkins and everyone was eligible for a no-documentation, "fake news" mortgage. Contact your loan officer for a mortgage you can afford with guidelines that make sense.
Valerie M. Blake is a licensed Associate Broker in D.C., Maryland, and Virginia with RLAH Real Estate. Call or text her at 202-246-8602, email her via DCHomeQuest.com, or follow her on Facebook at TheRealst8ofAffairs. 
Nationwide housing trends: A look back at 2021 and ahead to 2022
After overheated year and low interest rates, a cooler market to come?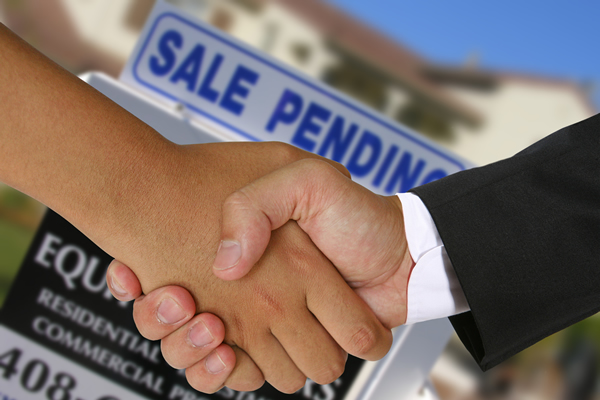 For many potential homebuyers, 2021 was a difficult year in the real estate market. Finding a home that you love at the right price – and having an offer accepted at or around the asking price, in some markets, seemed nearly impossible. On the opposite side of the coin, for sellers, 2021 was a year that, for many, meant multiple offers above the asking price, record sales prices, and the chance to make significant profits. According to a recent Forbes article, cities across the country saw rocketing sales prices – which made for some frazzled home buyers – and some very happy sellers.
A review of housing trends in a few of the country's larger and popular LGBTQ-friendly cities prove that this is true.
• In New York City, the average home sale price was $429,288 in 2020 while the average list price was $579,667 in 2021, indicating an increase in average sale price of approximately 3.3%.
• The Los Angeles area saw an average sale price of $674,395 in 2020 and an average list price of $864,998 in 2021, indicating an increase in average sale price of 5.49%.
• In Seattle, the average home sale price in 2020 was $512,046 while the average list price in 2021 was $651,648, indicating an increase in average sales price of around 6.7%.
• Denver indicated an average home sale price in 2020 of $433,268 and an average list price in 2021 of $526,633, reflecting an increase in average sale price of around 4.40%.
• San Francisco saw rising prices too, with the average home sale price in 2020 coming in and around $811,787, and the average list price in 2021 being $872,296, marking an increase in average sale price of 2.31% over the course of the year.
From a nationwide perspective, real estate statistics gathered over the course of the last year indicate that the average home sale price between February 2020 and February 2021 was $264,300 across the 97 most populated metropolitan areas in the United States and that the average list price during the same time was $301,389. Moreover, on average, cities across the country reflected a year-over-year increase in home sale prices from 2019-2020 to 2020-2021 at 5.43 percent.
Without question, 2021 saw skyrocketing prices in most major cities and fierce competition for available homes. Mortgage rates are low, and supply has also been somewhat low, increasing demand even more in most cities across the country. Although the market is still certainly a seller's market, there are some signs here and there that it is beginning to cool down a bit, and that 2022 may see a more even playing field. Indeed, recent reports have indicated that housing inventory is beginning to increase, which will mean more options for buyers, and thus, less competition per home, and a wider selection of homes to choose from.
While this appears to be likely, many experts are finding it unlikely that the market will turn completely. It is thus not expected that 2022 will be a buyer's market per se, but simply that the market will be slightly more balanced overall. Mortgage rates and financing generally are expected to remain favorable, which will also enhance the buying power of those looking to make a home purchase. While home prices are expected to rise, it's generally assumed by financial experts that they will rise at a slower and more reasonable rate for buyers than they did this year. Ultimately, then, whether you're a buyer or a seller, 2022 looks to be a promising year.
Without question, for much of the country, 2021 was an excellent time to sell a home, and perhaps a more difficult time to buy the one you loved at the price you wanted to pay. While that is currently the case, it's important to remember that the truth about the real estate market is that it's ever-changing. Trends can change from year to year or even month to month. That's why it's important, whether you're a buyer or a seller, to connect with a real estate agent who understands those trends, and who can help you determine the best strategies to reach your real estate goals.
At www.GayRealEstate.com, that's where we come in. We are passionate about connecting LGBTQ buyers and sellers across the country with talented, experienced, LGBTQ-friendly agents who know and love their communities, and who are dedicated to helping their clients achieve their dreams. Having the right agent can make the difference between a smooth and successful real estate experience and a stressful one – and you deserve the best. We're here to help you find it. Get in touch with us any time – we look forward to helping you soon.
Jeff Hammerberg is founding CEO of Hammerberg & Associates, Inc. Reach him at 303-378-5526 or  [email protected].