Cyprus lawmakers approve civil unions bill
The measure passed by a 39-12 vote margin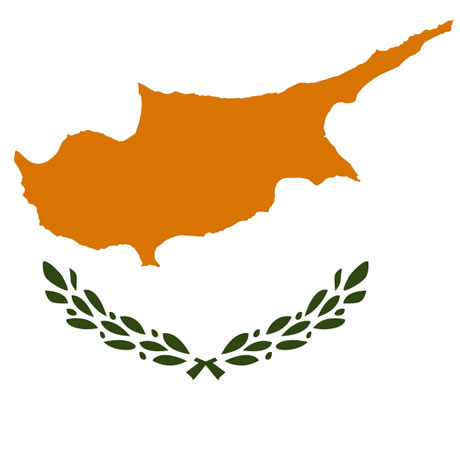 Lawmakers in Cyprus on Nov. 26 approved a bill that would allow same-sex couples to enter into civil unions.
The Civil Partnership Bill passed in the Cypriot House of Representatives by a 39-12 vote margin.
Three parliamentarians abstained from the vote.
"Civil union is a crucial bill for Cyprus on many levels," said ACCEPT-LGBT Cyprus, a Cypriot advocacy group, in a statement it released after the vote. "Mainly, it sets new foundations for the building of any future dialogue regarding human rights issues; but especially for being the first time ever that equality has been recognized in practice amongst all citizens, for matters regarding personal relationships, family and love."
"Same-sex couples are no longer excluded from that; the bill in itself is a crucial attempt for their integration and acceptance," it adds. "Once a state legally recognizes these rights, more and more members of our society will be in position to form proper family values, thus encouraging even more people to follow in their steps."
ILGA-Europe Executive Director Evelyne Paradis also applauded the vote.
"Same-sex couples and their families are just as deserving of protection as their heterosexual friends and neighbors," she said in a statement. "This is not about giving one group 'special rights' but about recognizing the wonderful diversity of families that live in Europe."
The British Commission in Nicosia, the Cypriot capital, also celebrated the bill's passage.
Cyprus is a divided island in the eastern Mediterranean Sea.
Cypriot lawmakers in 1998 decriminalized homosexuality. Northern Cyprus — formally known as the Turkish Republic of Northern Cyprus — in January 2014 became the last European jurisdiction to legalize consensual same-sex sexual acts.
A law banning employment discrimination based on sexual orientation took effect in 2004 before Cyprus joined the E.U. The country in 2013 amended its penal code to ban anti-LGBT discrimination.
Former President George Vassiliou was among the thousands of people who took part in the country's first LGBT Pride parade that took place in Nicosia in 2013. A local advocate described the event to the Washington Blade as a "huge success," despite reported clashes between police and Orthodox Christians who protested it.
@UKinCyprus #CivilUnion bill passed by Parliament of #Cyprus. #humanrights #LGBT @AcceptCY #historymadeCY pic.twitter.com/10zWZjEeuU

— UK in Cyprus (@UKinCyprus) November 27, 2015
TikTok in talks with Kenyan government to stop LGBTQ-specific content
Official says 'draft framework' will be ready by end of this month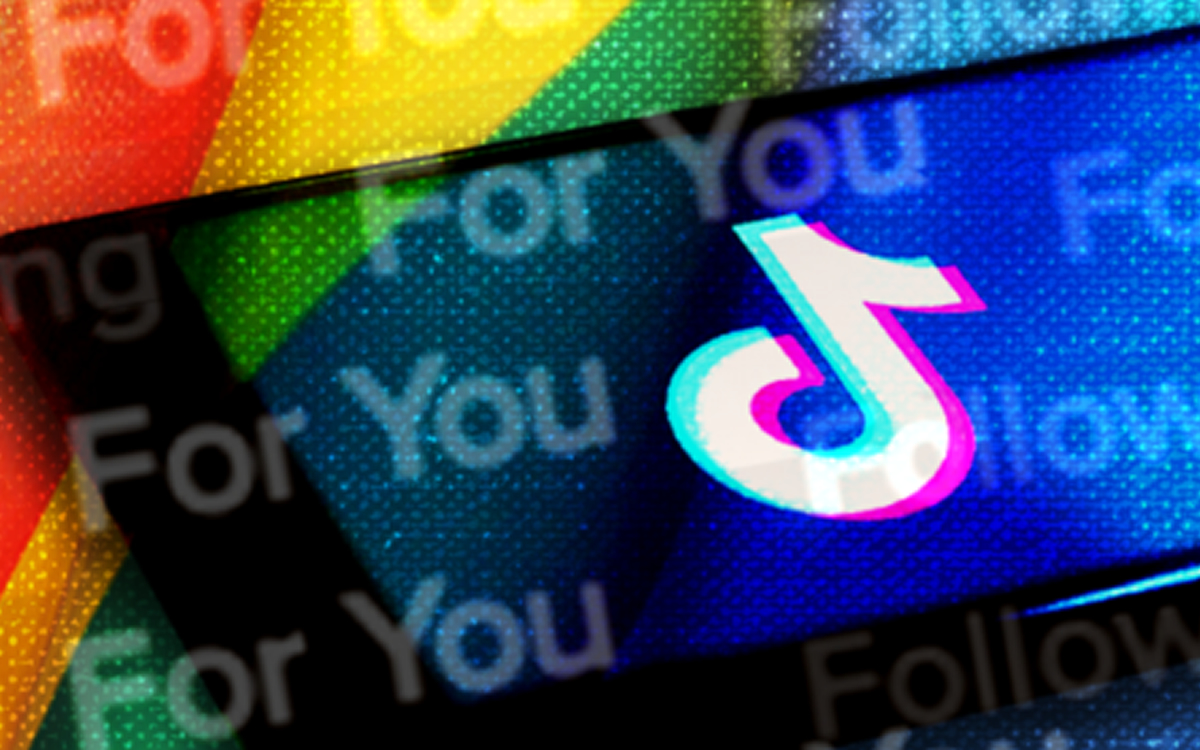 TikTok is the latest global digital video platform to enter talks with the Kenyan government to stop access to LGBTQ-specific videos and other content prohibited under the country's laws.
TikTok, a popular short-form mobile video-streaming platform, is currently in joint talks with government officials to develop a framework for censoring such content classified under the "restricted category."
"A draft framework of the content regulation is being worked on by a joint team and it will be ready by the end of this month. The larger regulatory framework will address specific content like LGBTQ, explicit and terrorism materials shared on TikTok," an official who is familiar with the discussions told the Washington Blade.
The joint team is compelled to develop the framework to regulate TikTok users who enjoy full control of videos they share on the platform without the service providers' prior approval, unlike Netflix and other movie streaming platforms that readily classify content for users.
Consensual same-sex sexual relations are criminalized under Section 165 of Kenya's penal code.
The move to regulate TikTok content arises from a petitioner who wrote to the National Assembly last month demanding the country ban the social media platform for promoting what he deemed harmful and inappropriate content. 
The petitioner, Bob Ndolo, an executive officer for Briget Connect Consultancy, cited violence, explicit sexual videos, hate speech, vulgar language and offensive behavior as content with a "serious threat to cultural and religious values of Kenya" shared on TikTok. 
The petition ignited an uproar among Kenyans, particularly TikTok users who make a living from their videos through monetization.
They asked the government not to ban the platform, but instead enact a regulatory framework to stop inappropriate content. This request prompted President William Ruto and several senior government officials to convene a virtual meeting with TikTok CEO Shou Zi Chew on Aug. 24 over content regulation under Kenya's guidelines and monetization.  
Chew during the meeting committed to "moderate content to fit community standards" by removing inappropriate or offensive content from TikTok and pledged to set up an office in Nairobi to serve the African continent.
The virtual meeting was followed by another physical one at State House between Ruto and TikTok Africa Director Fortune Sibanda on Sept. 2, where it was announced that the social platform is set to launch a national training program to empower its users on creating and promoting so-called positive content. 
TikTok has already stopped monetization for users sharing inappropriate or restricted content and deactivated their accounts as efforts to draft the regulatory work continue.
"A joint artificial intelligence tool is being used in the meantime to detect offensive content for removal and the accounts brought down," stated the official. "It has significantly reduced inappropriate content for the last few weeks since Kenya and TikTok started engaging."
The latest Reuters Institute Digital News Report released in June revealed that Kenya leads the world in TikTok usage with an astounding 54 percent share of global consumption. Thailand and South Africa follow with 51 percent and 50 percent respectively.
The Kenya Film Classification Board, the country's film regulator, signed an agreement with Netflix in February this year to stop the streaming of LGBTQ-specific movies. The regulatory body is part of the ongoing talks with TikTok.
The KFCB is also yet to finalize its talks with Showmax and two local video-on-demand platforms to stop the streaming of LGBTQ-specific movies.
The regulatory body derives its powers from the Films and Stage Act that regulates the exhibition, distribution, possession or broadcasting of content to the public.
The ever-changing digital technologies that include TikTok and other social media platforms have prompted the KFCB to reconsider its regulatory framework by coming up with new measures.
One such proposal, dubbed the Kenya Film Bill, would empower the KFCB to classify and regulate content in this digital era to stop ones that go against government-mandated standards.
The Information, Communication and Technology Ministry last week appointed a special team to look into existing laws and recommend policy and regulatory framework for the digital platforms. The ministry's senior officials, including Assistant Minister John Tanui, are also taking part in the talks with TikTok.
The ministry's newly unveiled panel will also ask whether the Kenya Film Bill can be enacted independently or combined with new legislative proposals.
The regulation of TikTok content in Kenya comes amid the anticipated introduction of the Family Protection Bill in the National Assembly that would criminalize any form of promotion of LGBTQ activities with harsh punishment of at least 10 years in jail or not less than a $67,000 fine or both.     
TikTok in April 2022 suspended the Human Rights Campaign, the largest LGBTQ rights group in the U.S., for a couple of days after it included the word "gay" in a reel against Florida's 'Don't Say Gay' law. The company determined the post violated "community guidelines."
A British lawmaker criticized TikTok in September 2019 over reports that it censored LGBTQ-specific content, such as two men kissing or holding hands, and artificially prevented LGBTQ users' posts from going viral in some countries.
Theo Bertram, TikTok's director of public policy in Europe, the Middle East and Africa, apologized to the British parliamentary committee and confirmed the company only removes such LGBTQ-specific content if law enforcement agencies in countries of operation request it.
South African police arrest seven men linked to kidnapping of Grindr users
Advocacy groups welcomed arrests, urged authorities to investigate other cases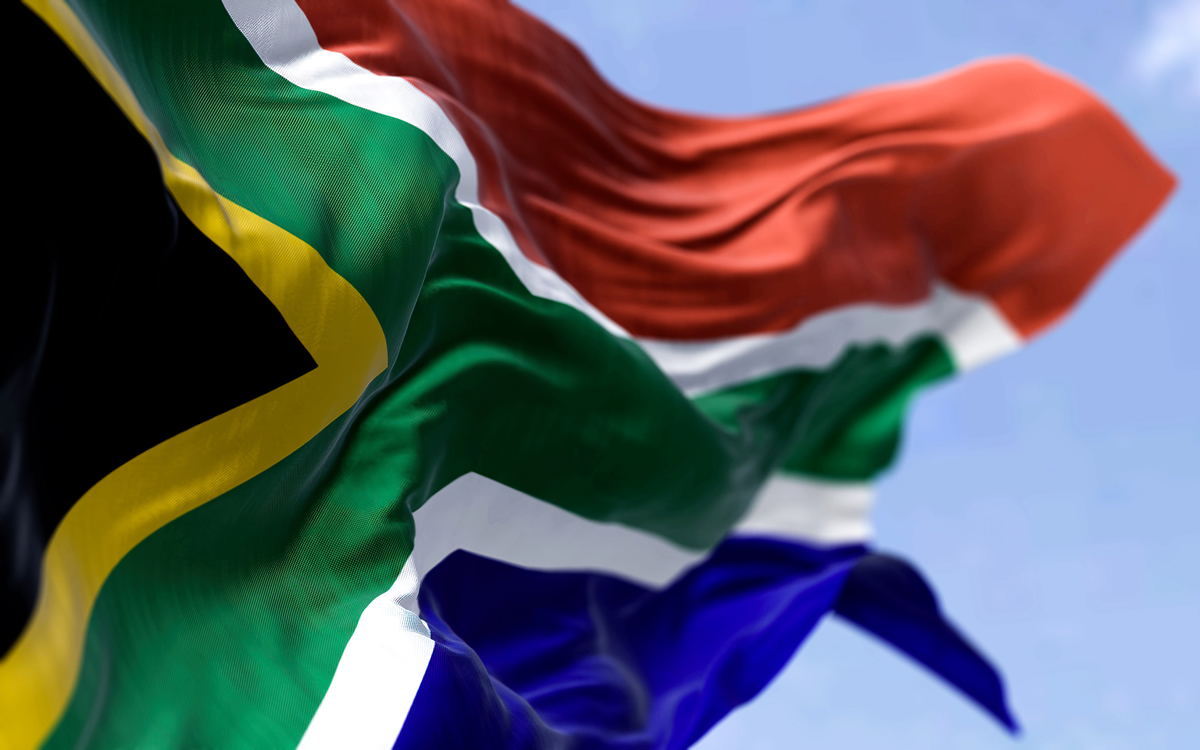 South African LGBTQ organizations have welcomed the arrest of seven suspects linked to a series of kidnappings liked to Grindr.
Several Grindr users in South Africa in recent months have been kidnapped for ransom through the dating app.
The South African Police Service said the seven suspects were arrested following an investigation into the kidnapping of an 18-year-old Wits University student on Sept. 19.
SAPS said suspects demanded $1,500 for the student's release. Authorities set up a sting operation and a breakthrough came on Sept. 20 when they identified an ATM where one of the suspects was expected to withdraw the ransom money. Officers placed one of the suspects under arrest as soon as he arrived, and he agreed to show them where the victim was being held captive.
"The student was reported missing the same day by his roommate. It is reported that he was lured to the suspects through a dating site called Grindr," said SAPS spokesperson Brenda Muridili. "Afterwards, the police conducted surveillance and arrested one suspect as soon as he arrived. He then led the authorities to the Denver Men's Hostel (in Johannesburg), where they discovered the 18-year-old victim bound and unconscious. Six additional suspects were apprehended, and the victim was rushed to the hospital for medical attention."
Muridili also said there is a high possibility that the suspects are further linked to 86 similar Grindr-related cases.
"We cannot rule out the possibility because this is not the first case of its kind," said Muridili. "We have several cases that are being investigated."
Access Chapter 2 Media Liaison Officer Mpho Buntse said the organization welcomed the arrest, but it still worried about why such incidents continue to take place.
"We congratulate SAPS in Johannesburg for acting swiftly in arresting seven homophobes who have been using Grindr, to terrorize and torture their victims. We believe that this arrest is a firm demonstration of the force's commitment to confront crimes of this nature. As an organization, we have been vocal in calling for swift action, as many of these cases have been reported to the organization," said Buntse. "However, we are deeply concerned at the sporadic nature of these syndicates. Not so long ago, we celebrated the arrest of the initial Grindr kidnapping and extortion group in the area of Johannesburg, which gave rise to this newly arrested group. It raises a sharp concern as to why these groups keep emerging."
Gauteng Police in February arrested four men who they say used Grindr to extort and victimize LGBTQ people.
"We continue to call upon members of the community, gay men in particular to limit the use of the application where it poses threats, we further acknowledge the erotic justice due to queer persons and the freedom to associate without fear and prejudice," said Buntse. "We also commend Grindr for listening to the call to strengthen the safety of the app."
Out Human Rights Coordinator Sibonelo Ncanana echoed Buntse, but questioned why the police are not actively investigating similar cases in other provinces.
"We are happy that seven suspects have been arrested but we need that same swiftness that happened in Gauteng to also transpire in other provinces because there are other similar cases that have not been solved or investigated that involve Grindr," said Ncanana. "This worries us a lot but we are grateful and appreciate the swift response of the police hopefully it will extend to other provinces." 
Ruth Maseko of the Triangle Project said LGBTQ people continue to be targeted because of their place in society, even though Grindr and other dating apps have issued warnings to their users.
"Although no dating app is necessarily safe, LGBTIQ persons can be viewed by prospective suspects as easy targets because of the stigma surrounding orientation and identity," said Maseko. "This means that it may be the thinking of perpetrators that LGBTIQ people will not report these incidents and give in to extortion."
Out in the World: LGBTQ news from Europe and Asia
Malaysian prime minister reiterated opposition to LGBTQ rights at UN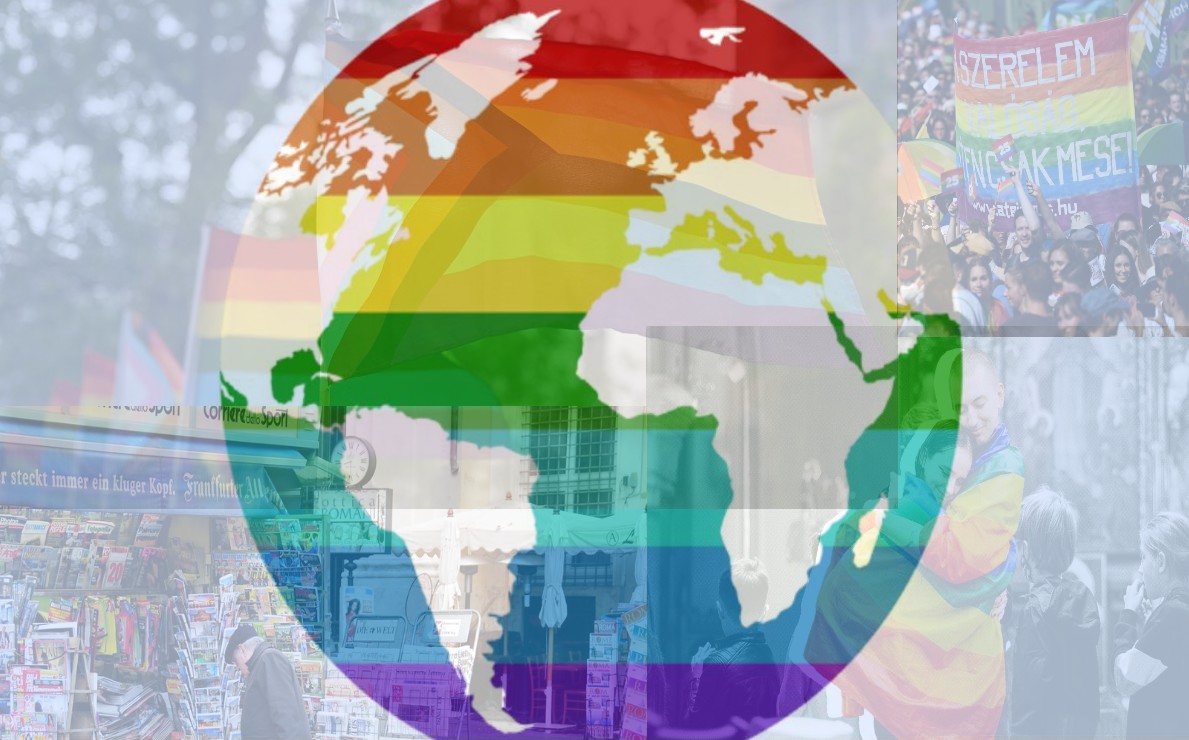 AUSTRALIA
A group has petitioned the Australian Human Rights Commission for an exemption to hold 'Lesbians Born Female only' events that exclude transgender people at the Victorian Pride Center for the next five years.
Lesbian Action Group Melbourne, wrote in their petition to apply for the exemption that the group, exclude "heterosexual, bisexual and gay males, heterosexual and bisexual females, transgender people and queer plus people."
The Sydney Star Observer, Australia's largest LGBTQ media outlet, reported that the event would be held to celebrate International Lesbian Day at the Victorian Pride Center on Oct. 15, 2023.
Under Australian codes the AHRC is empowered under Section 44 of the Sex Discrimination Act of 1984 (Cth) to grant temporary exemptions for up to five years from the provisions of the anti-discrimination law.
According to the Star-Observer, the group said it was set up to promote and organize events for "lesbian born females "without the fear of being hauled before the Victorian Civil and Administrative Tribunal, as we have in the past and told our exclusive lesbian born female events are illegal and having to cancel them." 
The group claimed that over the past two decades, they were able to "organize and hold private lesbian meetings and gatherings over these past 20 years to avoid any more challenges by the transgender community." The application then went on to allege that "lesbians who publicly speak out about lesbian rights are also sacked from their jobs, ridiculed and threatened with all kinds of abuse."
Basketball star suspended over anti-gay remarks
Australian NBL professional basketball star Corey Webster was suspended for two games after he posted homophobic remarks to his X/Twitter social media account. In the now deleted tweets, Webster replying to a post that asked: "What's the first thing that comes to mind when you see this flag," accompanied by the LGBTQ Rainbow Pride flag," said: "mental illness."
After Perth Wildcats fans and followers started calling out him for the blatant homophobia Webster posted a follow-up that read in all caps: "PROTECT THE CHILDREN," and put his social media profile on private.
The team reacted issuing an apology and also released an apology from Webster. In his statement the player said:
"While it certainly wasn't my intent, I understand the hurt my comments have caused and I am sincerely sorry for this. It wasn't how I intended my comments to be perceived and I will take a break from social media and use that time to better educate myself on the impact comments such as this can make on individuals I may have offended."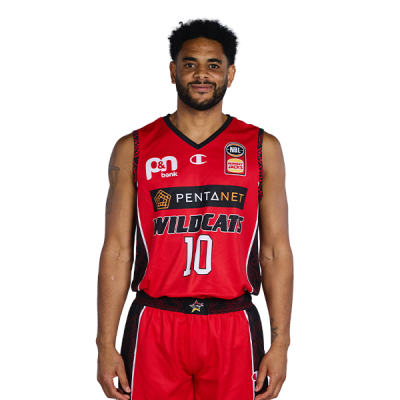 Perth Wildcats team owner Richard Simkiss said: "We are really disappointed in these comments and have made this clear to Corey. They don't reflect our values, and we have committed to working with Corey to help educate him about the harm such comments can bring. As a community driven club, we stand for inclusiveness and have strongly supported the NBL's Pride Round. We look forward to promoting this initiative again in the upcoming season. Our values are clear — we want to bring people together in a positive way and we understand our responsibility as leaders in the community to live these values both on and off the court."
VIETNAM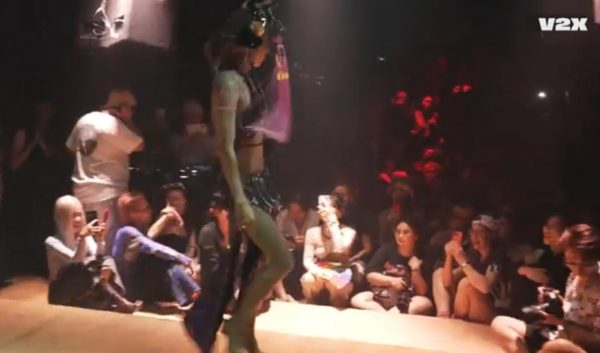 A decidedly queer subculture import from the U.S. that gained rapid popularity this vibrant southern Vietnamese metropolis is providing a safe haven for gay and trans youth. 
Al Jazeera contributor Xuan-Tung Le reported during a recent event, a catwalk for would-be models with fiery dance-off battles, as well as an emotional celebration of kinship between Vietnam's queer people — all rolled into a single evening of deep connections for trans people especially.
Le notes that not to be confused with ballroom dancing, which evolved from the heterosexual courtship tradition of European aristocrats, ballroom culture emerged in the 1960s among marginalized Black and Latino queer people in the U.S.
Gathering at a "ball" function, queer people "walk" to show off their talents in dancing, lip-syncing, performing and catwalk modelling as a way to both compete on the night and, more broadly, transcend the everyday realities of gender identities, occupational roles and social status assigned in society.
Viral videos of voguing battles have also been helped by the digital power of YouTube and TikTok algorithms, giving people around the world access to the dance form Le added.
"Ballroom is more than dancing," Minerva Sun Mizrahi, using a stage name preferring that their real name not be used, told Al Jazeera.
"Here, people can vogue, do runway walk, or simply look and act straight-passing — all are considered talents," Minerva said.
"It is a space to empower queer people."
Another queer performer told Al Jazeera that social acceptance of transgender people also lags behind in Vietnam, even in Saigon where gay men and women enjoy relative acceptance in society. Naomi Sun, also using a preferred stage name, told Al Jazeera: "That is why ballroom events are so unique, as they are one of the few safe spaces in Saigon where trans women can just 'let loose and have fun,'" Sun said.
"You don't have to do anything to your body or take hormones; just dress up as a fem queen [which is the ballroom slang for a trans woman], go there, and live your dream as a fem queen," she said. "It's fine! That's how ballroom is."
Related: Vietnam's "ballroom" culture: A safe space to celebrate trans people (link)
MALAYSIA
In an interview with CNN's Christiane Amanpour, Malaysia's Prime Minister Anwar Ibrahim says Malaysia will never recognize LGBTQ rights. Recently prison sentences were threatened for selling rainbow watches. "I wouldn't defend that," Ibrahim told the veteran journalist. He says he'd like to see things change, but must respect the consensus of the people.
Anwar said that as prime minister, he has to respect the consensus of Malaysians and that they do not accept public displays of LGBTQ (people and issues.) "The Muslims, non-Muslims, Christians, Hindus or Buddhists, they have a consensus in the country. They do not accept this (LGBTQ+)," he said. However, he said while there is a need to exercise some degree of tolerance, harassment has to be avoided.
UNITED KINGDOM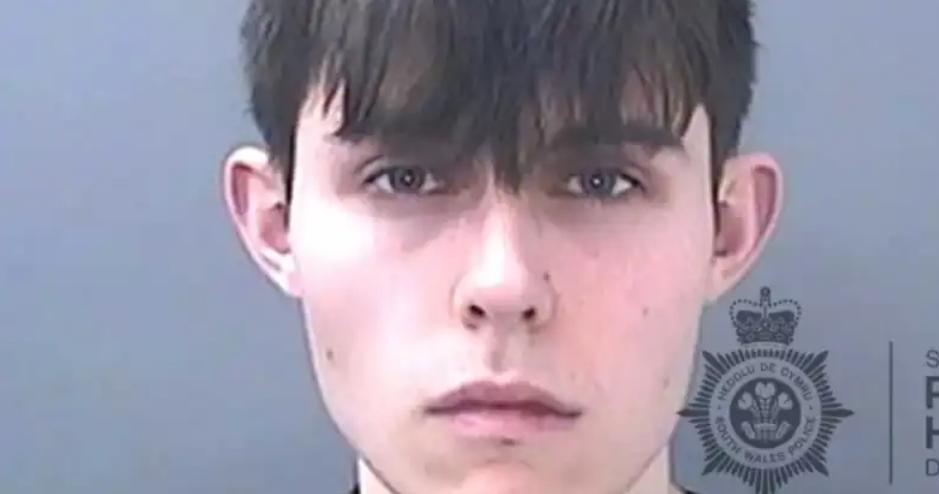 A 17-year-old teenage boy from South Wales has been publicly named after being convicted and sentenced on Sept. 21, for a homophobic and racist vandalism crime spree in South Wales and Cardiff.
Haynes and a second 15-year-old male accomplice carried out several racially and homophobically charged counts of criminal damage across South Wales, including extremist Nazi graffiti on a Windrush mural in Port Talbot where the teen was living at the time.
British LGBTQ media outlet PinkNewsUK reported that just hours after the mural, depicting local beloved nurse Donna Campbell and her mother Lydie, was complete, it was daubed with swastikas, the words "Nazi zone," and a racial slur.
The presiding justice, Jeremy Baker, sent the teen to jail for one year and seven months and ordered the former Royal Air Force Cadet to an additional one year's probation.
According to Sky News, Counter terrorism police in Wales last year began investigating the two teenagers in connection with "several offenses of racially and homophobically aggravated criminal damage."
A smoke bomb was also rolled into the Queer Emporium, an LGBTQ business in Cardiff city center.
The 15-year-old, from Tonyrefail, South Wales, appeared at Cardiff Youth Court and pleaded guilty on Aug. 15 to one charge of criminal damage and four charges of racially aggravated criminal damage. He was given community service for one year, and probation for two additional years and ordered to pay £100 ($122.42) compensation to the Queer Emporium.
In the case of Hayes, Baker said the teen had "essentially became self-radicalized" and held "entrenched" racist, antisemitic and homophobic views.
"I am satisfied that not only did you hold entrenched racist, antisemitic and homophobic views at the time of the commission of these offenses, but that these are views which you have not genuinely disavowed," the judge told him at his sentencing. "It is apparent that you were not someone who limited your behavior to the expression of your views online, but were prepared to put some of those views into action," he added.
The judge also noted, "It is of particular concern that not only had you asserted that one of your goals in life was to kill someone … but you had already carried out research as to the availability of one of the components for constructing a gun."
According to Counter Terrorism Policing Wales Detective Chief Inspector Andrew Williams who spoke at the sentencing:
"For the older boy in particular, it became evident that he was also involved in the online distribution of extreme right-wing material, which clearly fell into the space governed by terrorism legislation," he said.
"The offences were particularly abhorrent in nature and understandably caused upset to many people, both within the communities the boys targeted, and beyond.
"The sentencing today concludes the investigation and enables professionals to work intensively with them in the hope that they can lead far more productive lives in their respective futures."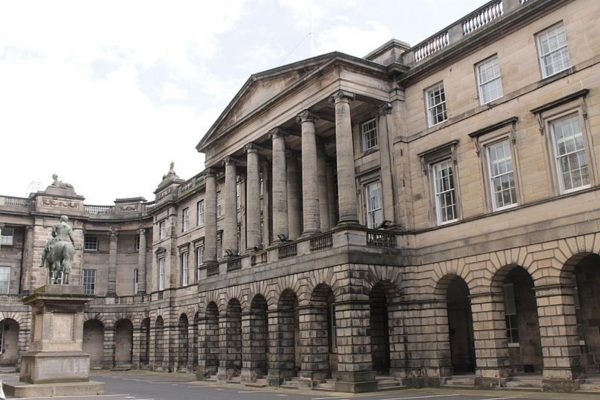 The court battle over to overturn the UK Secretary of State for Scotland Alister Jack's veto block of the Gender Recognition Reform ended this week with a ruling by Judge Lady Shona Haldane of the Court of Session in Edinburgh not expected for "some time" according to a statement from the court.
Haldane said after the judicial review concluded a day earlier than expected — that she will take "some time" to reach her decision on the matter. She added she write her opinion following what she described as a "unique, very interesting and challenging case."
The Gender Recognition Reform bill introduced by the Scottish government to Parliament last spring was passed in a final 86-39 vote days before this past Christmas 2022. The sweeping reform bill modifies the Gender Recognition Act, signed into law in 2004, by allowing trans Scots to gain legal recognition without the need for a medical diagnosis.
The measure further stipulates that age limit for legal recognition is lowered to 16.
Jack had released a statement indicating that with the backing of 10 Downing St., he would use a Section 35 order under the Scotland Act to block the king's signature which is referred to as royal assent.
Under Section 35 of the Scotland Act, UK ministers can stop a bill getting royal assent. Jack can do so if he is of the opinion that a Scottish Parliament bill would modify laws reserved to Westminster and have an "adverse effect" on how those laws apply.
PinkNewsUK reported the legislation itself was not discussed, with the case instead focusing on whether or not the Jack had the legal right to veto the bill.
Whoever loses the case, when Haldane issues her ruling, will have the right to appeal the outcome at the Court of Session Inner House. Whoever loses that appeal will have the option to take the case to the Supreme Court in London.
This means, regardless of the result, the political and legal battle could go on for months, or even years.
Additional reporting from the Star Observer, Al Jazeera, CNN, Sky News and PinkNewsUK