Aretha's ups and downs: a posthumous appreciation
Soul legend transcended erratic chart stats, uneven musical output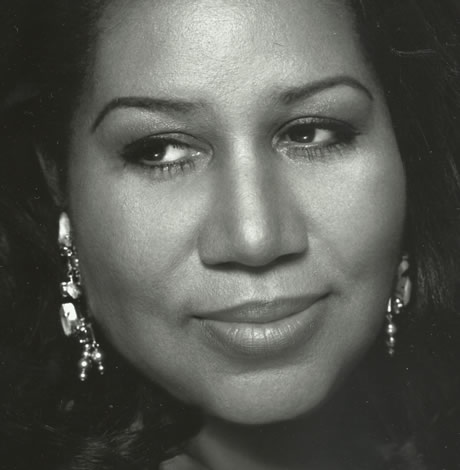 Aretha Franklin's career accomplishments were, of course, impressive — 18 competitive Grammys (only Beyonce with 22 and Alison Krauss with 27 have her beat among women), first woman inducted into the Rock & Roll Hall of Fame and a gravitas in the culture that meant when the U.S. wanted to put its best foot forward — Obama's inauguration, Pope Francis' stateside visit — Franklin was the go-to performer (oddly, those two performances were among her less memorable musically).
In a way, Franklin's accomplishments are a bit curious. She was more a singles-oriented artist, so her various albums (often cobbled together from various recording stints not necessarily recorded with any cohesive statement in mind) never went through the roof. When the 1985 title "30 Greatest Hits" reentered the Billboard chart last week at No. 7 upon news of her death, it was her highest-charting album since her landmark gospel masterpiece "Amazing Grace" made it to no. 7 way back in 1972.
There were also long stretches where Franklin went eons between albums and even when she did release them, they sometimes barely made blips on the charts. Beyonce is, of course, an arbitrary comparison in many ways — she and Franklin are of different eras — but a Beyonce album is always an event. All six of her studio albums have hit the top spot, while Franklin never once had a no. 1-selling album. During her hottest era upon first signing with Atlantic in the late '60s, the top spot proved evasive with 1967's "I Never Loved a Man" peaking at no. 2, "Aretha Arrives" at no. 5, "Lady Soul" at no. 2 and "Aretha Now" at no. 3.
Later releases sometimes tanked for decent records like "Through the Storm" (no. 55) and "What You See is What You Sweat" (no. 153), unthinkable numbers for a Beyonce or a Mariah Carey. Franklin was 47 when "Through the Storm" came out in spring, 1989. Carey was 45 when her last album, 2014's "Me. I Am Mariah …" made it to no. 3. For some hard-to-pinpoint reason, Franklin never developed the fiercely loyal fan base that ensures veteran acts top 10 album releases even decades after their heydays.
And although Franklin's overall Billboard Hot 100 chart heft is impressive — she held the women's record with 73 entries until Nicki Minaj broke it (mostly with a legion of "featured artist" cameos) last year — she only hit the no. 1 spot twice (with "Respect" and "I Knew You Were Waiting For Me," a George Michael duet) compared to Carey's 18 no. 1 Hot 100 hits, Rihanna's 13 and Madonna and the Supremes' 12 each. Franklin did rack up a bounty with 20 no. 1s on the R&B chart.
And Franklin — friendly with gay men but rarely outspoken about gay rights — had a relatively meager three platinum (1 million copies certified) albums in her whole career (two were for compilations) and just one certified double platinum album ("Amazing Grace"). She never had a monster-selling legendary album like a "Rumours" (Fleetwood Mac, 20x platinum), a "Come On Over" (Shania Twain, 20x platinum), or a "Jagged Little Pill" (Alanis Morissette, 16x platinum). And yet could you imagine Twain or Morissette being called upon to perform for the pope or a historical presidential inauguration? Hardly.
What I'm getting at is that despite an impressive track record in all the usual ways we measure music industry success, Franklin's stats are not quite what you'd think they would be considering her cultural impact.
There's no question about it — her output is uneven. Put any of her studio albums on at random and track for track, you're just as likely to encounter filler as grandeur. There are moments to enjoy on them all — all of which I own — but efforts like "Hey Now Hey," "You," "Sweet Passion," "Almighty Fire" and "La Diva" are erratic. "A Rose is Still a Rose" (1998) was her last great album although 2003's "So Damn Happy" is underrated and quite good. Later efforts like "This Christmas Aretha" (2008) and "A Woman Falling Out of Love" (2011) are almost painfully bad despite glimmers of magic.
So what gives exactly? In some ways I feel Franklin was underrated; in other ways I think it's remarkable what she managed to achieve considering how up and down her overall quality — admittedly a subjective assessment — was. Franklin, especially in later years, did things her way. She would never have handed over a project to an outside producer the way, say, Loretta Lynn did with her classic "Van Lear Rose" album that Jack White produced in 2004 or the way Johnny Cash did with his American Recordings series with Rick Rubin which gave him a nice victory lap in his final years. Impresario Clive Davis held some sway with Franklin — we can largely thank him for Franklin's final studio effort, 2014's solid "Aretha Franklin Sings the Great Diva Classics," but only to a point. Even some of the '80s work they collaborated on like "Jump To It" (1982) and "Get it Right" (1983) (both of which Luther Vandross produced) are hit and miss.
But while Franklin's choice of material was often uneven, her interpretive abilities were nearly peerless. She knew how to unfurl her trademark improvised melismas with a finesse that never sounded overwrought as it often does in lesser hands (I've heard singers whoop and dip so recklessly they end up in different keys than they began). Were a lesser singer (and many have) to have taken the luxuries of tempo and pacing Franklin did on the title cut of her "Amazing Grace" album, for example, for most, it would sound ridiculously self-indulgent and extreme.
"Would you just sing the damn song already," as a friend of mine used to say about such musical excesses. It's just a "thing" in the black gospel tradition, though. A singer I used to work with at the Blade — we'd sometimes goof off watching YouTube clips when we should have been working — would say of this approach, she took a common song and "made it her own," which is exactly what Franklin does with expert pacing, theatrics and phrasing.
Many of the obits this week have erroneously referred to her as a mezzo soprano, a tessitura usually associated with opera (Franklin, of course, did sing opera a bit later in her career, but always in a very "Aretha" style; she didn't possess anything like a Leontyne Price-type voice, nor did she pretend she did). Franklin's range, even in the '60s-'70s was never stratospheric (Patti LaBelle has higher notes at her disposal, for example) but Franklin's interpretive abilities were so solid, you never really thought much about what her range exactly was. After she quit smoking in the early '90s, her range expanded noticeably. Just think of the big finale number of "Natural Woman" from the first VH1 "Divas" show back in 1998. Who was caterwauling (Celine) and who was holding court (Aretha)? And who was relegated to the sidelines (pretty much everyone else)?
I was lucky to have seen Franklin live in concert eight times over 20 years, all but once in the D.C. area. I tried to go every time she was in town and saw her many times at Wolf Trap, at Constitution Hall and other venues. Her shows — like her studio albums — could be everything from head scratching to transcendent. I kept going back because there was never any doubt, even in her later years, that I was in the presence of greatness. As another friend of mine likes to say, Aretha takes your ass to church. Of course, it was always fun to hear "Chain of Fools," "Respect" and "Don't Play That Song," but the moments I enjoyed most were the gospel numbers like "Old Landmark," "Amazing Grace" or sometimes not even a song, just an extended, black church-style gospel vamp in which Sister 'Ree would give her testimony.
In recent years it was often a riff on how she'd been supposedly healed from her mystery 2010 illness. Perhaps the pancreatic cancer that ultimately killed her had been in remission for a time. Her pal Stevie Wonder said this week she'd battled it for more than a decade. That it eventually did her in does nothing to sully those cherished concert memories however. Franklin's testifying transcended creed or denomination. She sort of reminded you that hope — even if you feel life is random — is still a commodity in the world, God is still there at work. "Just wait on him," she used to say.
Franklin was preceded in death by her sisters Erma (who died at age 64 in 2002), Carolyn (who died at age 43 in 1988) and brother Cecil (who died at 49 in 1989). We're lucky that Aretha, the one Jesse Jackson famously said "wears the coat of many colors" on her 1987 live gospel album "One Lord, One Faith, One Baptism," was with us as long as she was. As a journalist, I hate it when people say such-and-such defied words. I make my living with words, so I tend to think there's a way to say just about anything. However with Aretha's music — both live and on recording — I would say it touched me in a way that does somehow defy language, emotion and logic. That was her brilliance.
The Blade's Joey DiGuglielmo has written extensively about Aretha Franklin including a review of her last album, a 2014 concert review and critique of David Ritz's notorious biography and a 2012 interview with Franklin scholar Anthony Heilbut. 
Bruce & Janet & John Legend, oh my!
Slew of iconic acts hitting the road after pandemic cancellations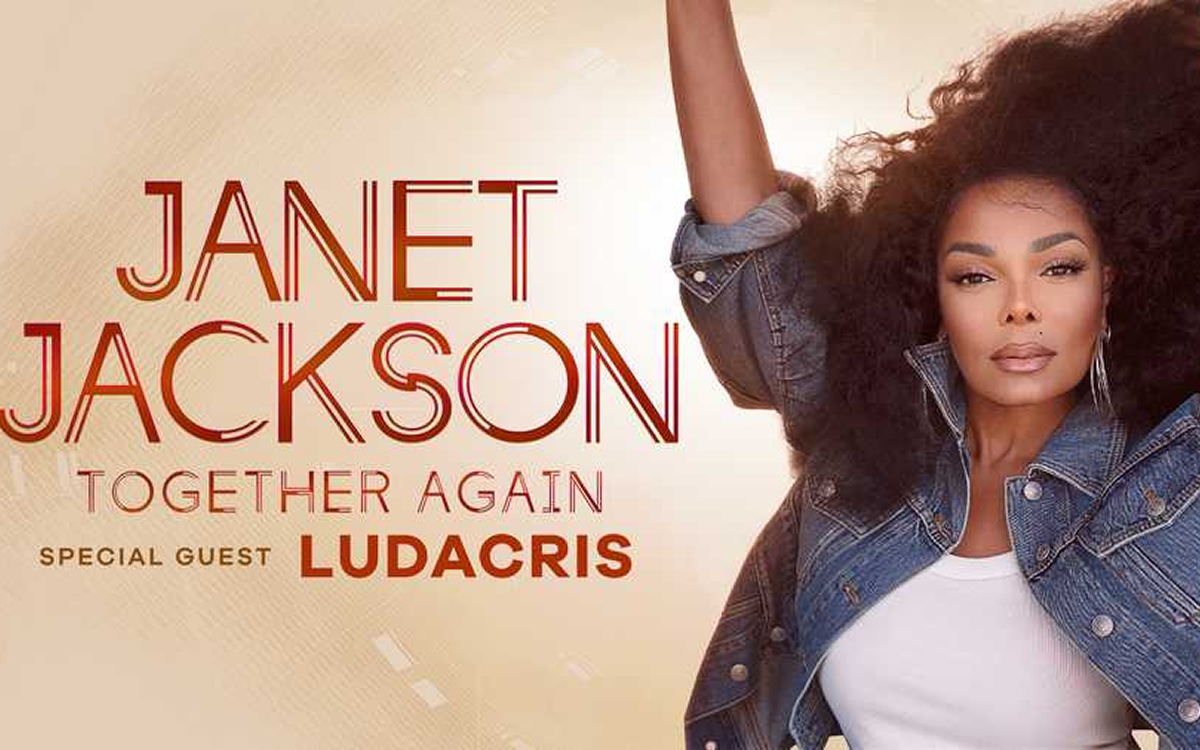 Pop and rock icons are releasing their pent-up pandemic frustrations by mounting huge tours this spring and summer. After three years of canceled and postponed shows, everyone from Bruce Springsteen to Janet Jackson is hitting the road at long last. But save your coins because the TicketMaster algorithms are driving ticket prices to astronomical highs. Here are a few highlights from D.C.-area venues this spring. Although some of the iconic acts aren't coming until summer — Beyonce, Madonna, Pink — several others are hitting the road this spring.
ANTHEM
Betty Who plays March 10; Keyshia Cole headlines the All Black Extravaganza 20 Year Anniversary tour on March 18; the Yeah Yeah Yeahs come to town on May 3; Seal brings his world tour to town on May 10; and the beloved Pixies are back on the road with a new North American tour stopping here on June 10.
9:30 CLUB
Don't miss Gimme Gimme Disco, an Abba dance party on March 18; Inzo arrives on March 31, followed by Bent on April 1; Ruston Kelly brings his The Weakness tour on April 17 along with Purr; The New Pornographers show on May 19 is sold out but there are tickets available for the May 20 show; The Walkmen have added a fourth show on May 23 because the other three shows are sold our;
CAPITAL ONE ARENA
Living legend Bruce Springsteen and the E Street Band are back with a vengeance, playing one of four area shows on March 27. (They're in Baltimore the night before.) If you missed out this time, don't worry, Bruce is playing Nats Park in September as well as at Baltimore's Camden Yards. April 1 brings the R&B Music Experience, including Xscape, Monica, Tamar Braxton, and 112. Blink-182 comes to town on May 23. And this summer watch for Sam Smith to continue his hot streak, bringing his "Gloria" tour to town on Aug.4.
JIFFY LUBE LIVE
Janet Jackson makes her highly anticipated return to the stage this spring, arriving in our area on May 6 along with guest Ludacris. The LGBTQ ally and icon has promised new music on her upcoming "Together Again Tour," which follows the pandemic-related cancellation of her "Black Diamond Tour." Jackson also plays Baltimore's newly renovated CFG Bank Arena on May 13.
OTHER HIGHLIGHTS
John Legend plays two nights at Wolf Trap on June 2 and 3; Charlie Puth follows on June 4. Wolf Trap also hosts the Indigo Girls on June 7 just in time for Pride month. Celebrate St. Patrick's Day with the Smithereens at the Birchmere on March 17. Fans of '80s alternative will be lined up for the Church also at the Birchmere at April 4, followed by Suzanne Vega on April 26. Amy Grant returns to the stage this spring and plays the Birchmere on May 2. Echostage plays host to a slew of buzz worthy shows this spring, including Ella Mai on April 8 and Fisher on May 12.
Internationally acclaimed pianist to play at Strathmore
Brian Ganz to celebrate 12th annual concert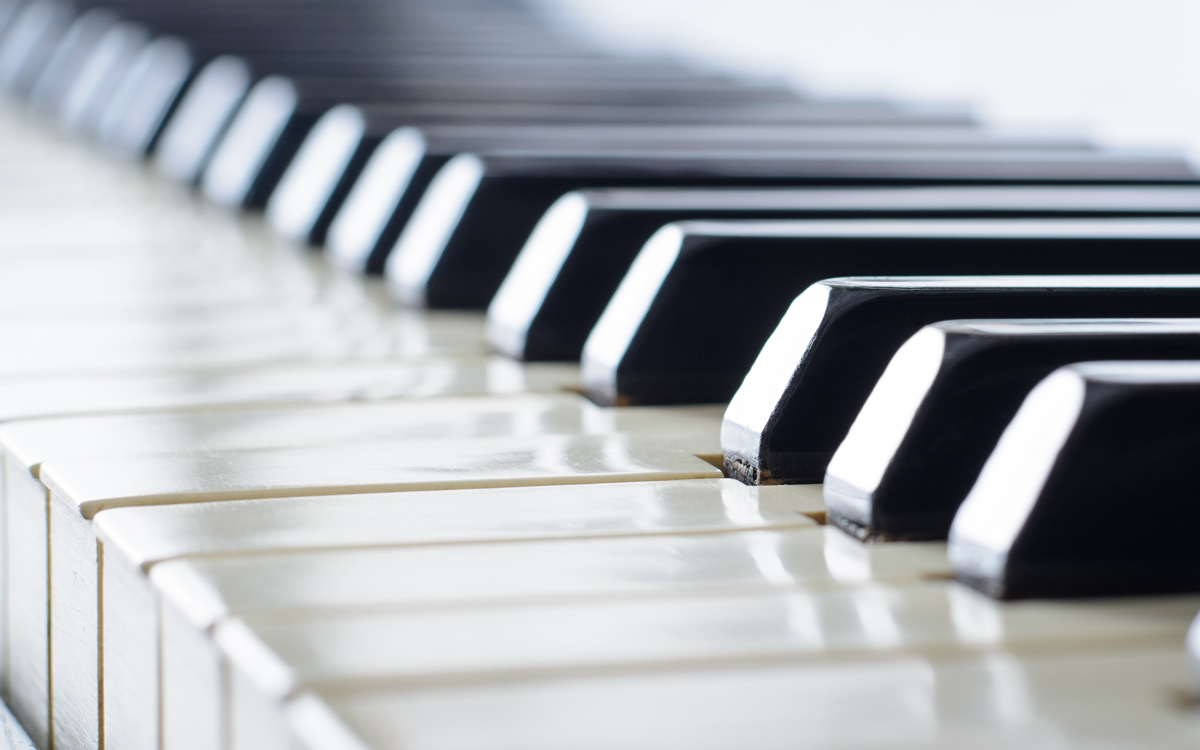 "An Evening of Chopin's Chamber Music with Brian Ganz and Friends" will be on Saturday, Feb. 25 at 8 p.m. at the Music Center at Strathmore.
Pianist Brian Ganz will celebrate his 12th annual concert in his quest to perform the complete works of Frédéric Chopin. He will be joined by Carter Brey, principal cellist for the New York Philharmonic, and Laura Colgate, concertmaster for the National Philharmonic. The artists will perform all the major chamber music works written by Chopin, including the rarely heard Trio in G minor for piano, violin and cello, Op. 8, as well as the famed Sonata for Cello and Piano in G minor.
Ticket prices start at $29 and free for young people 7–17. For more details, visit nationalphilharmonic.org.
Boston Gay Men's Chorus builds bridges in new documentary
'Music Triumphs Homophobia' chronicles group's travels around the world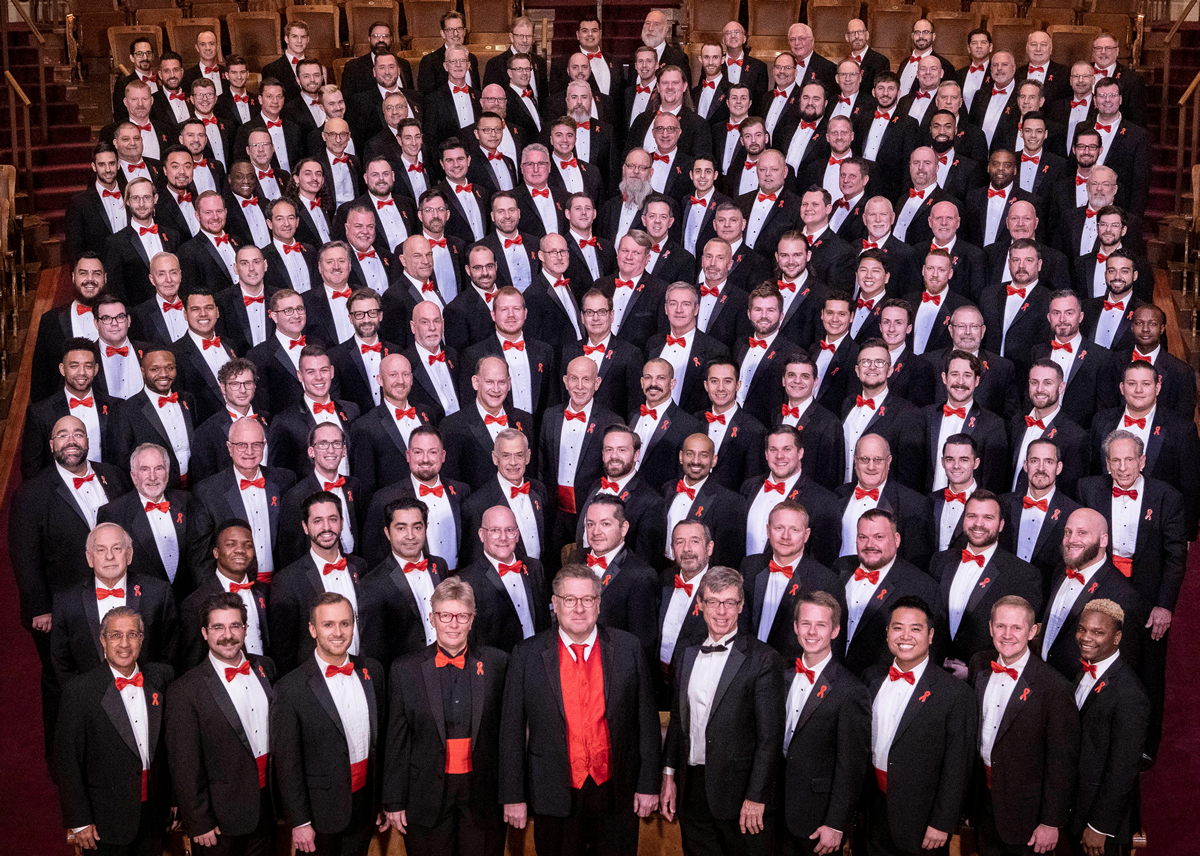 Poland, Turkey, and South Africa are among the places the Boston Gay Men's Chorus has traveled, facing discrimination, but also finding acceptance and camaraderie on the road.
"Music Triumphs Homophobia," a new documentary available on Amazon Prime Video written and directed by filmmakers Craig Coogan and Michael Willer, follows the Chorus's tours around the world and grapples with how spiritual LGBTQ people contend with the homophobic mistranslations of religious texts. It also explores the power of music.
"Our goal is to share … the joy and inspiration that music can have in overcoming prejudice," Coogan, the former executive director of the chorus, said in an interview. "What BGMC has done for 40 years, and other choruses have done as well, is infusing the world with joy, inspiration, and hope."
And it's not just Christianity that misinterprets religious doctrines, Coogan said.
"It wasn't just Christian, and it wasn't Muslim. It wasn't Jewish. It wasn't one particular denomination. It actually was overall," Coogan said.
The Boston Gay Men's Chorus was founded in 1982 and is comprised of more than 200 performers, from all different backgrounds. This diversity of perspective is what drives the mission of the chorus and the documentary, Coogan said.
"The universality of coming together as one voice, to tell one story, is incredibly powerful. And I think that's what audiences identify with," Coogan said.
Because the Boston Gay Men's Chorus had to go on hiatus from performing at the onset and height of the pandemic, Coogan and Willer sought out a solution — to put together a documentary chronicling the history and work of the group.
The pair already had most of the footage before putting together a full, nearly two-hour documentary was a reality for them. For years, people at the chorus, including Coogan and Willer, had captured the various trips for the archives.
"This actually afforded us a unique opportunity to immerse ourselves in 30 terabytes of footage," Willer said.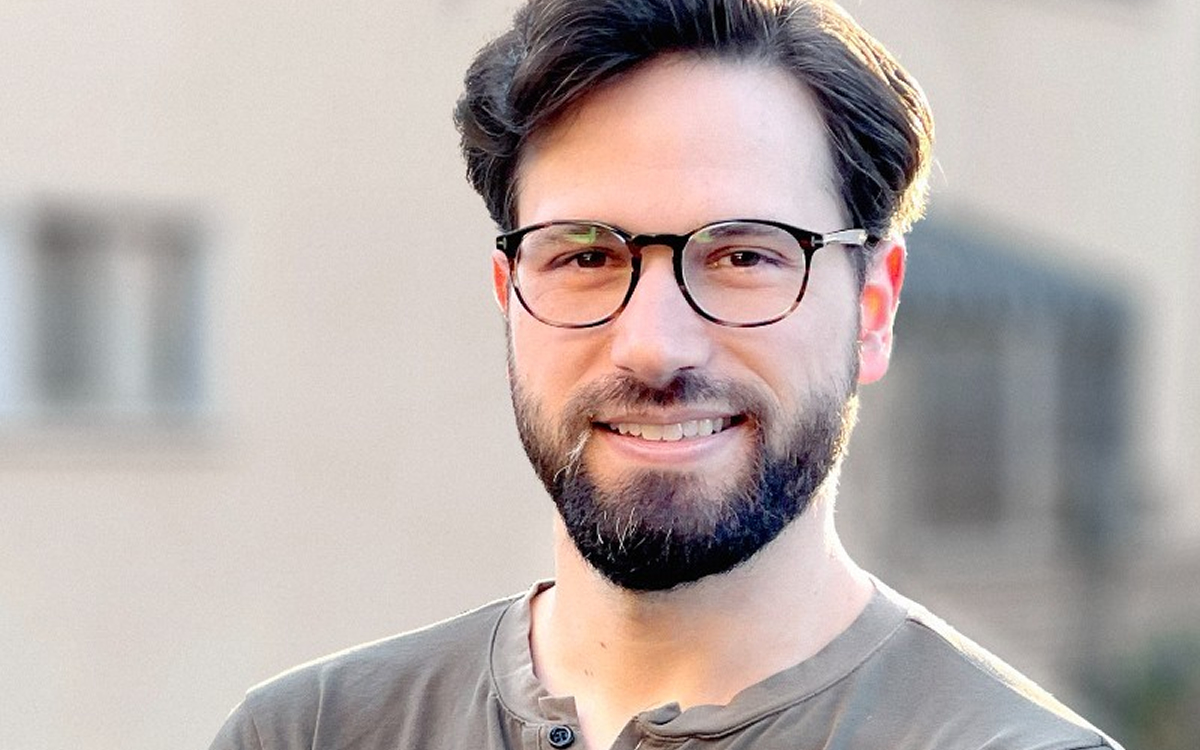 Coogan and Willer put together the footage and filled gaps with additional interviews, which they filmed in a studio at the height of the shutdown while following health and safety protocols.
The entirety of the music paired with the documentary is also produced by the chorus.
Coogan and Willer hope LGBTQ people and non-LGBTQ people alike watch the film and that they experience a "shifting perception."
"We tried to cover as many different perspectives as we had access to that had stories to share," Willer said. "And to give a sense of relatability and humanity to people that are human, and deserve to have their voices heard, and hopefully in a way that is affecting, and that lasts for whoever might watch it."
"It's not about one person, but all these different perspectives," Coogan added.
The title of the documentary is a spin on a translated news headline in Poland when the chorus went there in 2005 — "Music Triumphs Intolerance." It also communicates the mission of the group in a clear, concise way, Coogan said.
"When it really comes down to it, music does triumph over homophobia," he said.