BACK TO SCHOOL 2019: New kids' books spotlight LGBTQ life
'In My Footprints,' 'What Riley Wore' among standouts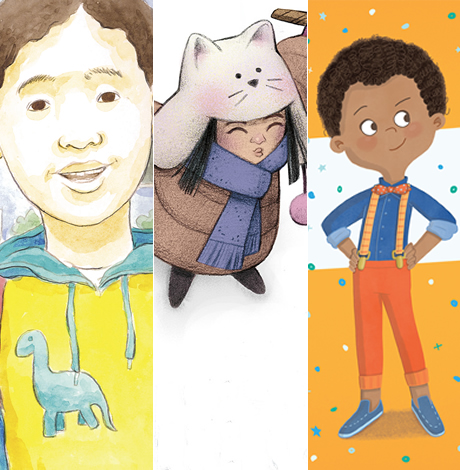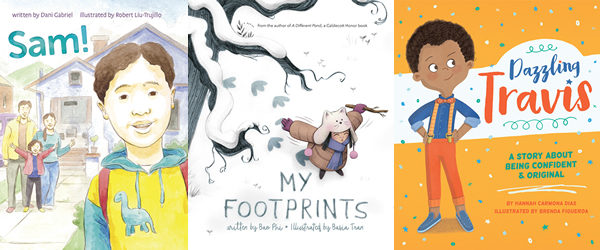 For back-to-school time, here are some new and soon-to-be-published picture books with LGBTQ and gender-creative characters, all involving schools and classmates.
"What Riley Wore," by Elana K. Arnold and illustrated by Linda Davick (Simon & Schuster), is the winsome tale of a child who delights in playing dress up. On the first day of school, Riley (whose gender is never stated) wears a bunny outfit. Rather than making Riley an object of ridicule, Riley's soft bunny ears comfort a classmate who was crying. We then see Riley around the neighborhood and at school, switching between a ball gown, a hard hat and overalls, a tutu and more — outfits that elicit praise from other children and Riley's teacher.
At one point, another child asks, "Are you a girl or a boy?" and Riley simply answers "Today I'm a firefighter. And a dancer," and several other fanciful things. The other child responds, "Want to play?" Arnold refreshingly conveys a message of acceptance without raising issues of teasing or bullying — important issues, but too often the only narrative told about children expressing gender creativity. The completely positive outlook makes this book stand out.
In "Ogilvy," by Deborah Underwood (Henry Holt), the titular and gender ambiguous bunny is excited about meeting other children in a new town. Ogilvy's medium-length garment confuses them, however, and they tell Ogilvy, "Bunnies in dresses play ball and knit socks," but "Bunnies in sweaters make art and climb rocks." Underwood smartly doesn't divide the activities here along traditional gender lines, helping readers see the absurdity of such divisions. Ogilvy relabels the outfit at will and plays accordingly, until one day the other bunnies demand a fixed choice.
Ogilvy finds self-confidence, speaks out and convinces the other bunnies that everyone benefits from wearing and doing what they choose. The rhymes have a clear echo of Dr. Seuss and T. L. McBeth's simple illustrations evoke Mo Willems, but the story blends its influences into an original tale whose combination of message and merriment should find many fans.
More heavy handed is "Dazzling Travis: A Story About Being Confident and Original," by Hannah Carmona Dias and illustrated by Brenda Figueroa (Cardinal Rule Press). "Dresses and armor: Pink, black or green. I pretend I'm a knight, a king or a queen," proclaims Travis, a young black boy.
Some of his classmates, however, nastily tell him that boys and girls must each play with different things. A few others, who express gender creativity themselves, remain silent. Travis summons his courage and explains to the bullies, over several pages, why they are wrong. "It's not weird or strange to express the true you," he concludes. The message is good, but it's a bit pedantic, and many of the rhymes feel forced.
At the end there are short bios of several real people who "struggled against the opinions of others," including 19th-century baseball player Elizabeth Stride, dancer Fernando Bujones, designer Coco Chanel and writer Langston Hughes. More contemporary choices might resonate better with likely readers (and Chanel's connections with Nazis make her a dubious choice). Still, many may appreciate Travis' self-confidence in the face of bullying (not to mention his dazzling style).
"Sam!," by Dani Gabriel (Penny Candy Books), with illustrations by Robert Liu-Trujillo, is the tale of a 9-year-old transgender boy "filled with dreams and spirit and laughter." After he hears another boy in his class say, "Boys are born a certain way and girls are born a certain way," however, he is sad and scared. He confides in his older sister Maggie that he's not a girl like people think, but a boy. "Was I born wrong?" he asks.
Maggie assures him otherwise. She supports him at school and encourages him to tell their parents. They immediately accept him, but also acknowledge they all have a lot to learn together. More than anything, though, their pride in him shines through. Some kids tease him, but with Maggie's support, he continues to play, succeed in school and dream.
Sam and his family could be read as Latino and they live in a racially diverse neighborhood. Robert Liu-Trujillo's soft watercolor illustrations bring out the characters' emotions in this warm story of sibling support and family love.
"In My Footprints," by Bao Phi and illustrated by Basia Tran (Capstone), Thuy, a Vietnamese-American girl, finds solace in nature and in her imagination after being teased by classmates about her two moms and her ethnic origins. She imitates a cardinal and envisions flying away like a bird; she growls like a bear.
Momma Arti and Momma Ngoc join her in pretending, "because we're stronger together." Momma Ngoc suggests a phoenix, which we learn in an afterward has both Eastern and Western origins, just like Momma Ngoc. Momma Arti suggests the "part lion, part bird" Sarabha from her Hindu heritage. Thuy then makes up her own creature — one that is "both a boy and a girl" and whose skin changes "from black to light brown to lighter and back to black — not to hide, but because it always wants to be different shades of pretty." One could buy the book for that empowering line alone.
Phi, a poet and author whose awards include a Caldecott Honor and an Ezra Jack Keats Honor, has crafted a lyrical tale about the power of imagination and finding strength in family and cultural heritage. It's also notable as one of few LGBTQ-inclusive picture books to focus on Asian characters. Consider this a must-have for any LGBTQ kids' collection.
For more LGBTQ back-to-school resources, see my annual list at mombian.com.
Dana Rudolph is the founder and publisher of Mombian (mombian.com), a GLAAD Media Award-winning blog and resource directory for LGBTQ parents.
'Harley Quinn: Ravenous' a dark Gotham novel with a feminist warrior
New book awash in crazy action, humor, and superheroes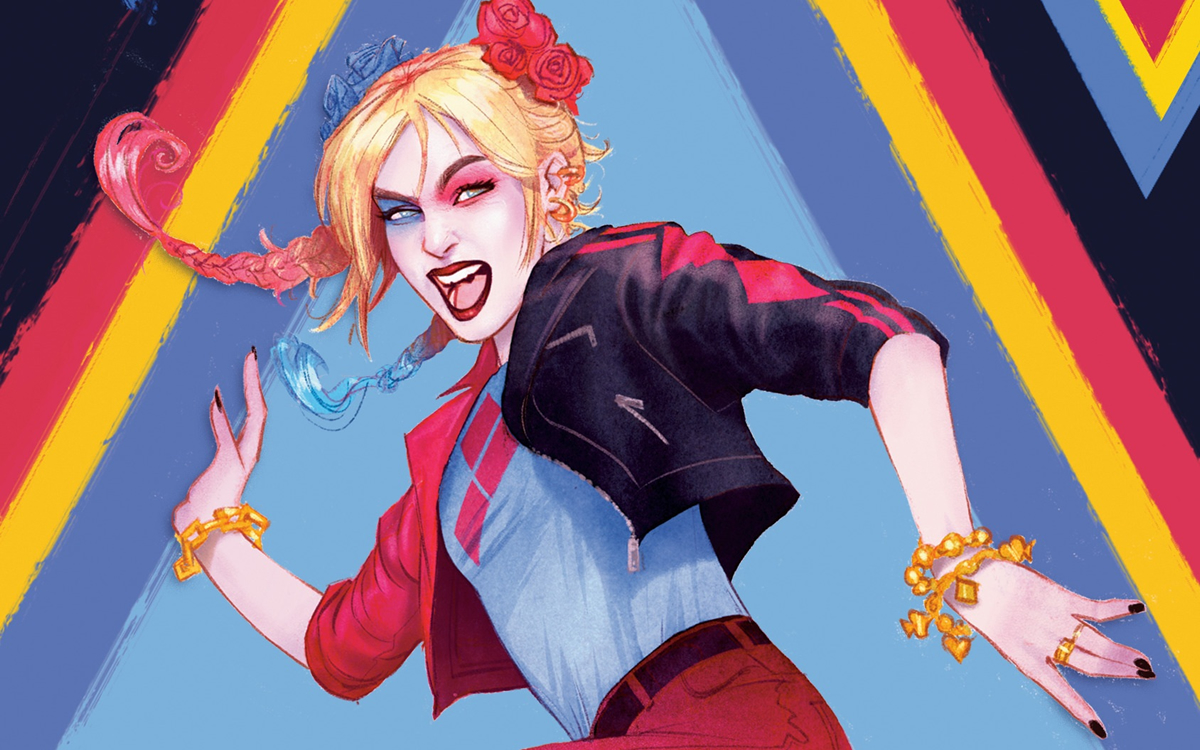 'Harley Quinn: Ravenous' 
By Rachael Allen
c.2023, Random House 
$19.99/349 pages
Forget about it.
Put it out of your mind; don't worry about it. It's likely nothing, so let it rest. Let it go and don't be afraid because, as in the new book "Harley Quinn: Ravenous" by Rachael Allen, fear is how they make you scream.

Being a first-year intern at Gotham University was going to be the best.
Having completed the university's gap-year program last year, Harleen Quinzel was practically bouncing. She'd decided on research, possibly psychology, as a career and first year program included mentorship and a chance to study some of Gotham's worst, most notorious criminal minds. The Joker, Two-Face, King Shark, Mr. Freeze, she could be assigned to any one of them at Arkham Asylum.
First year was also going to be a bit of a relief.
Sure, she'd still have to put up with classmates like the jerk who kept asking if she was "straight now" (nope, still bi, today, tomorrow, last week) and she'd have to try to fit in, which was hard to do after what happened at the end of last year. Then, some of Harleen's friends were attacked with a fear spray that made them scream and scream, and her best friend died from it. There was gossip but Harleen had her research to enjoy, she loved her mentor, and she was fascinated by Talia al Ghul, who'd tried to assassinate Gotham's mayor. Talia was a great study-subject – even though Harleen wasn't technically supposed to ever speak to her.
Until Talia said that she knew who made the fear spray. She needed information for information, tit for tat, and she hinted that she knew the truth about Straw Man, who was rumored to haunt Arkham and who had a hand in the fear spray, so…
So then Harleen woke up in the hospital, the victim of a bad accident and amnesia. But was it an accident? Were this guy, Win, and the adorable Ivy trustworthy? And the escape of Gotham City's worst, most violent criminals — was Harleen at fault?
Let's say a movie theater mushed its film to a pulp and made a novel from the leftover cells. Or they used the mush to paint a Ben-Dot artwork panel, but in words. That's kinda how you could think of this book. As a part of the "DC Icons" franchise, "Harley Quinn: Ravenous" almost screams graphic novel or comic book.
So what's the problem?
Nothing, as long as you know that before you pick it up because that's the sort of feel you'll get in what only looks like a regular novel. Nothing, if you relish a story that starts with action and peppers it with chaos before dropping readers into a land of dark monsters and crime. Nothing at all, if you've read author Rachael Allen's novel-before-this-one – otherwise, you'll be awash in humor, feminism, superheroes, and scrambling to find your footing. Be warned.
Overall, if you love a funny, crazy-paced dark-Gotham novel with a feminist warrior, you'll devour "Harley Quinn: Ravenous." As for a bookmark…? Nah, forget about it.
When artists we love behave badly
New book 'Monsters' explores this common fan dilemma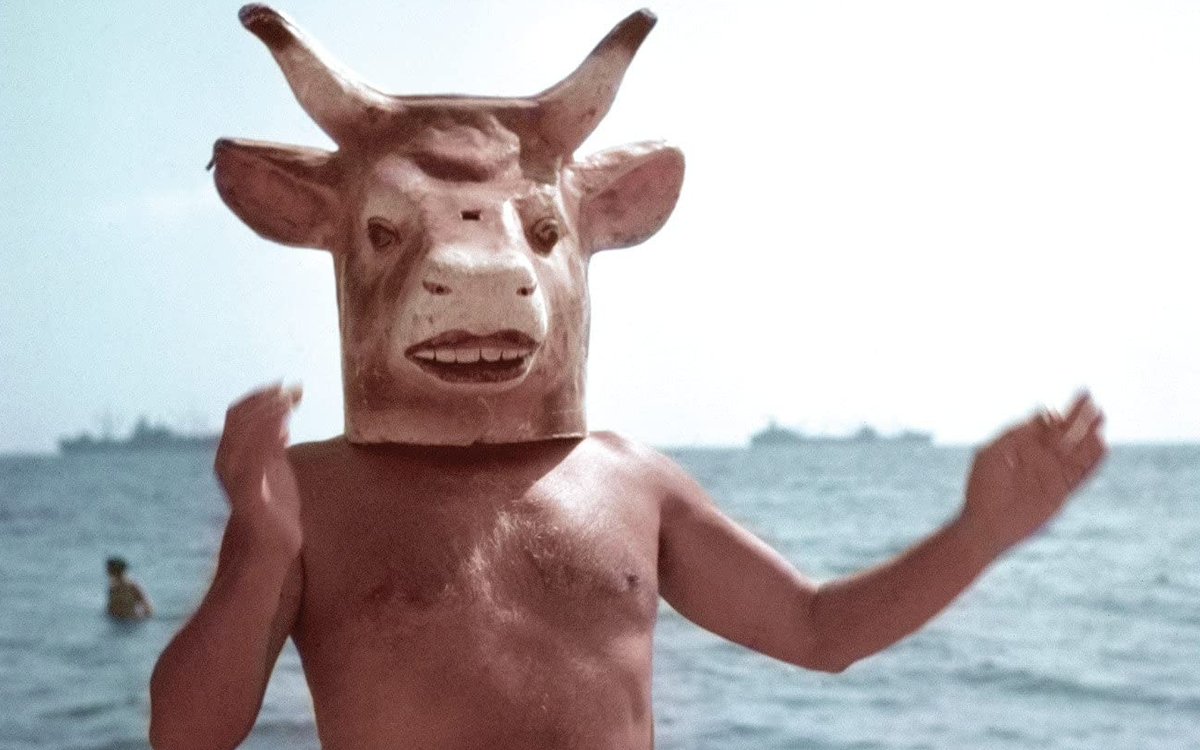 'Monsters: A Fan's Dilemma'
By Claire Dederer
c.2023, Alfred A. Knopf
$28/288 pages
Recently, I listened to an audio version of "The Sorcerer's Stone," the first of J.K. Rowling's "Harry Potter" series. I cheered when Rowling said Dumbledore is gay.
Yet, I wondered, should I read the Potter books (no matter how much I love them) when Rowling has made hurtful remarks about trans people?
That is the question many fans ask today: What do we do when artists make art we love, but behave badly?
"Monsters: A Fan's Dilemma," by memoirist and critic Claire Dederer delves into this  vexing question.

This perplexing query has no "right" answer that works for everyone. Yet, if you enjoy art, you're likely to keep wrestling with it.
A book delving into this conundrum could be as outdated as the last news cycle. The cancel culture debate has engulfed social media for eons.
Yet, Dederer's meditation on the relationship between art and its fans is provocative and entertaining. Reading "Monsters: A Fan's Dilemma" is like downing two, three, maybe four espressos after a couple of cups of strong coffee.
One minute, you may feel that Dederer has it exactly right. The next moment, you might wonder what planet she's on.
I applauded Dederer when she wrote, "There is not some correct answer…The way you consume art doesn't make you a bad person, or a good one."
But I wanted to throw the book across the room as I read that Dederer preferred Monty Python over queer comedian, writer, and actor Hannah Gadsby. "Listen, I'd rather watch the Pythons than Gadsby any day of the week," Dederer writes.
To be fair, Dederer opines about Monty Python to make a point about the "monster" of exclusion. "None of these guys has the bandwidth," she writes about Monty Python, "to even entertain the idea that a woman's or person of color's point of view might be just as 'normal' as theirs, just as central."
Dederer, the author of two critically acclaimed memoirs "Love and Trouble: A Midlife Reckoning" and "Poser: My Life in Twenty-Three Yoga Poses," struggles, as a fan and critic, with many types of monsters.
Dederer, who started out as a movie critic, began grappling with monsters in 2014. Then, "I found myself locked in a lonely–okay, imaginary–battle with an appalling genius," she writes.
The "appalling genius" was filmmaker Roman Polanski, who, Dederer reports, raped a 13-year-old. Despite her knowledge of Polanski's crime, "I was still able to consume his work," Dederer writes, "[though] he was the object of boycotts and lawsuits and outrage."
Her gallery of monsters contains the usual hetero male suspects from Bill Cosby to Woody Allen. Dederer deplores Allen's behavior, but considers "Annie Hall" to be the greatest 20th century film comedy. She finds "Manhattan" unwatchable because Allen's character dates a high school girl, but considers "Annie Hall" to be better than "Bringing Up Baby." (Mea culpa: I love "Annie Hall." But, better than "Baby?)
For Dederer, monsters aren't only male or hetero. She wonders, for instance, if the brilliant poet Sylvia Plath, was a monster because she abandoned her children for her art.
Dederer muses about the actor Kevin Spacey (who will be on trial in June for alleged sexual assault in the United Kingdom), Michael Jackson, and J. K. Rowling.
"One of the great problems faced by audiences is named the Past," Dederer writes, "The past is a vast terrible place where they didn't know better."
'But, Dederer reminds us: sometimes they did.Queer writer Virginia Woolf (author of the luminous "Mrs. Dalloway" and the gender-bending "Orlando") is a god to many queers. Yet, Dederer reports, Woolf, though married to Leonard Woolf, who was Jewish, made flippant anti-Semitic remarks in her diaries. You could say Woolf was just "joking" as people in her time did. Yet, Dederer reminds us, gay author E.M. Forster wrote in a 1939 essay, "…antisemitism is now the most shocking of all things."
I wish Dederer, who writes of racism and sexism in art, had written about the homophobia in art (in the past and present). I'd have loved it if she'd mused on the brilliant queer, anti-Semitic, racist writer Patricia Highsmith who gave us the "Talented Mr. Ripley."
I'd liked to have seen some mention of Islamophobia, ableism and racism against Asian-Americans and indigenous people in art in "Monsters."
Despite these quibbles, "Monsters: A Fan's Dilemma" is a fascinating book. There's no calculator (as Dederer wishes there was) to tell us whether we should go with the art we love or renounce the work of the artist whose behavior we deplore. But, Dederer turns this dilemma into an exhilarating adventure.
The Blade may receive commissions from qualifying purchases made via this post.
Chasten Buttigieg's new book a comforting read for teens
Coming out tale told with an upbeat, fatherly calm tone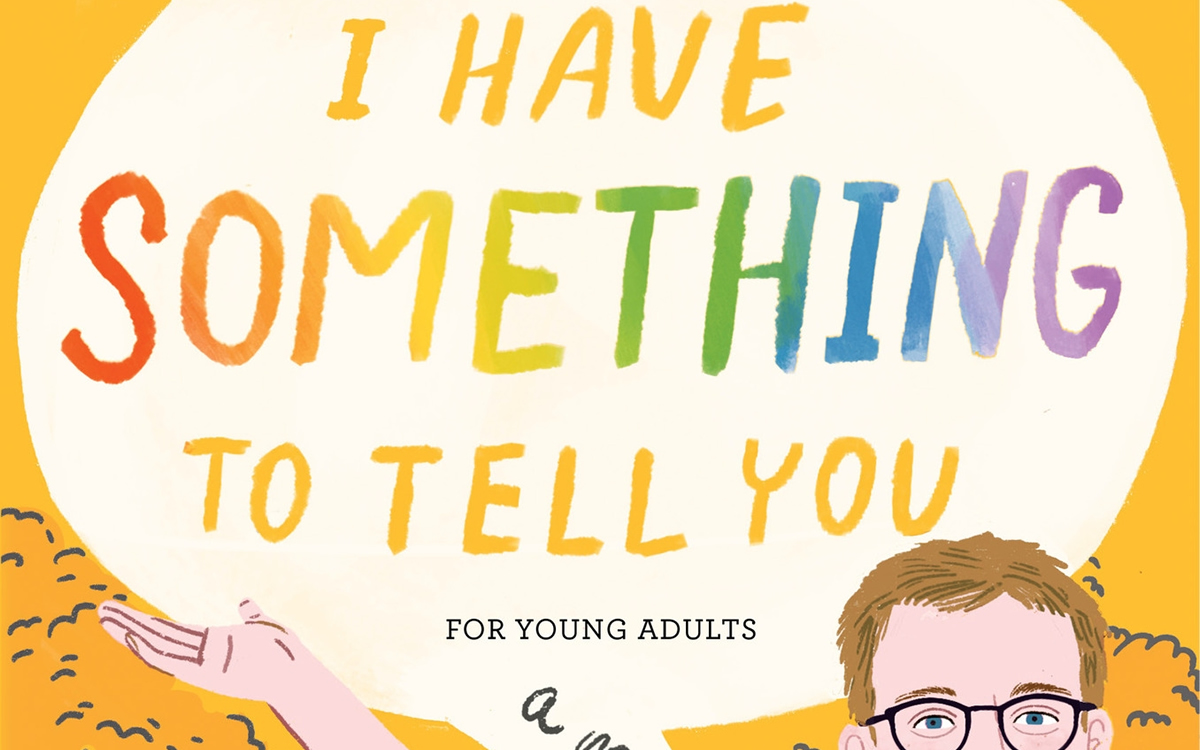 'I Have Something to Tell You'
By Chasten Buttigieg
c.2023, Simon & Schuster Children's Publishing
$18.99/209 pages
Experience, they say, is the best teacher.
Once you've done something, you can say you like it and you'll do it again or not. The subject comes with a different viewpoint, once you've gotten a little experience with it. You're wiser, more confident. As in the new book "I Have Something to Tell You" by Chasten Buttigieg, you'll have the chops to offer valid advice.

If you'd have asked 8-year-old Chasten Buttigieg what life was like, he probably would've told you about his big brothers and how wild and daring they were. He would've said he didn't have many friends and that he loved his parents. He wouldn't have told you about being gay, though, because he had no frame of reference, no experience, or role models. He just knew then that he was "different."
A year later, he watched "Will & Grace" on TV for the first time, and it was hilarious but he had to be careful. Already, he understood that being "someone 'like that" had to be hidden. He watched Ellen and he was sure that "gay people weren't found in places" like his Northern Michigan home town.
For much of his childhood, Buttigieg says he was bullied, but being lonely was worse. He was awkward, but he found his happy place in theater. "In school," he says, "I felt a constant tug-of-war between where I was and where I wanted to be," between authenticity and pretending. A year as a high school senior exchange student in gay-friendly Germany, then a "safe space" in college in Wisconsin clarified many things and helped him gain confidence and "broaden [his] perspective."
By the time he met the man he calls Peter, "I felt at ease to present myself in ways I hadn't felt comfortable doing."
Still, he says, things may be better or they may be worse, "We've got a long way to go, but you, the reader, get to be a part of that promising future."
Filled with an abundance of dad jokes and a casual, chatty tone that never once feels pushy or overbearing, "I Have Something to Tell You" may seem like deja vu for good reason. This gently altered version of a 2020 memoir, meant for kids ages 12 and up, says all the right things in a surprisingly paternal way.
And yet, none of it's preachy, or even stern.
Though there are brief peeks at his adult life on the campaign trail with his husband, now-Secretary of Transportation Pete Buttigieg, the heart of author Chasten Buttigieg's book is all memoir, set in a loving household in a small town. It's lightly humorous but not trite; to this, Buttigieg adds a layer of subtle advice, and genuineness to a tale that's familiar to adults and will appeal to young, still-figuring-it-out teens.
You can expect a "you are not alone" message in a book like this, but it comes with an upbeat, fatherly calm. For a teen who needs that, reading "I Have Something to Tell You" will be a good experience.
The Blade may receive commissions from qualifying purchases made via this post.