Calendar: Feb. 7-13
Parties, performances and events in the week to come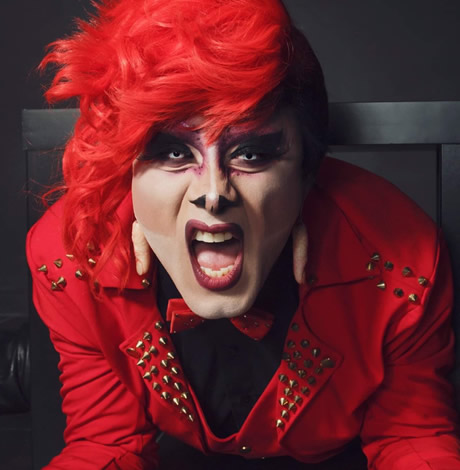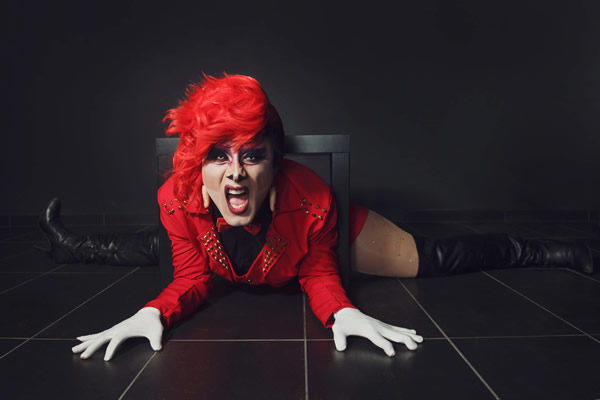 Friday, Feb. 7
Tonight is District 1st Friday: 80's and 90's Bash hosted by Davon Hamilton Events and the Green Lantern (1335 Green Ct., N.W.) at 10 p.m. This underwear dance party features music by DJ Honey, GoGo dancers and more. The $10 entry includes clothes check. For more information, visit greenlanterndc.com. 
The Alvin Ailey American Dance Theater performs tonight at 7 p.m. at the Kennedy Center (2700 F St., N.W.). Tickets start at $49 for this show which is layered in African-American cultural history. The show runs until Feb. 9. For dates and other details, visit kennedy-center.org. 
Go Gay D.C. hosts a First Friday Happy Hour Social tonight at 7 p.m. at The Commentary in Westin Arlington Gateway (801 N. Glebe Rd., Arlington, Va.). Everyone is welcome. For more information, visit meetup.com/gogaydc. 
D.C. Center Womxn, a free monthly peer drop-in group to share, connect and build community among black lesbians, is tonight at 7 p.m. at the D.C. Center (2000 14th St., N.W., Suite 105). For more information, visit thedccenter.org. 
Saturday, Feb. 8
"More than Friends: The Queer Chesapeak in the 18th, 19th and 20th Centuries," a presentation by Dr. Christopher Mielke, is today at 10 a.m. at the Historic London Town Visitor Center in Edgewater (839 Londontown Rd., Edgewater, Md.). Visit rainbowhistory.org for more information. 
Night of 100 Elviras is tonight at 7 p.m. at Ottobar (2549 N. Howard St., Baltimore). Halloween comes early to the home of the Ravens as guests are invited to don their little black dresses and big black wigs. The evening features music by cover bands A Date with Elvira and the Universal Donors. Tickets start at $10 on Eventbrite.
Freeballers hosted by DJ Back2back and the Green Lantern (1335 Green Ct., N.W.) is tonight at 10 p.m. Everyone is invited to wear their sweats, athletic shorts, jeans and other comfies to dance the night away. There is no cover and drink specials run all night. For more information, visit greenlanterndc.com. 
Lights out, Barks out D.C. is tonight at 9 p.m. at The D.C. Eagle (3701 Benning Rd., N.E.). Cover is $5 in advance and $10 at the door. The event is hosted by LOBO D.C., an inclusive group encompassing the spectrum of gender, sexuality, race, age and kink communities. Tickets are available on Eventbrite.
Avalon Saturdays and D.C. Takeover present KINETIC with DJ Dan Slater tonight at 10 p.m. at Soundcheck (1420 K St., N.W.). Tickets are $25 on Eventbrite. This event features an opening set by TWiN and $4 Absolut drinks until midnight. A portion of door proceeds will be donated to The Cherry Fund which provides financial support for nonprofits serving the LGBTQ community. For details, visit soundcheckdc.com. 
Sunday, Feb. 9
The 24th Annual Iranian Film Fest: An Abbas Kiarostami Retrospective is today at 1:30 p.m. at the Smithsonian's National Museum of Asian Art (1050 Independence Ave., S.W.). This traveling retrospective was organized by Janus Films and is co-presented with AFI Silver Theatre and Cultural Center and the National Gallery of Art. For more information, visit asia.si.edu. 
Nonbinary Experiences, a discussion for transmasculine and nonbinary folks assigned female at birth hosted by the D.C.-area Transmasculine Society, is today at 5 p.m. at Whitman-Walker Health (1525 14th St., N.W.). A meeting for partners of nonbinary and transmasculine folks will be held at the same time and location, but in a neighboring room. Visit dcats.org and Facebook events for more information. 
Queer/Trans Fusion Dance: Queer Artist and Anniversary Night is tonight at 6 p.m. at A League of Her Own (2319 18th St., N.W.). QT Fusion Dance celebrates their three-year anniversary with music by queer artists and lessions in Blues and West Coast Swing with queer instructor Jo-Nicole Pollard. Lessons are $10 or free to event volunteers. Visit Facebook events for details.
Monday, Feb. 10
"Gay Like Me" author Richie Jackson will be at Politics and Prose at The Wharf (70 District Square S.W.) tonight at 7 p.m. Jackson's book about the LGBTQ struggle is framed as a letter to his son who came out to him at 15. This event is free and seating is available on a first come, first served basis. For more information, visit politics-prose.com/wharf. 
Songs for SMYAL: Broadway Karaoke for a Cause is tonight at 8 p.m. at Mr. Henry's (601 Pennsylvania Ave., S.E.). Proceeds from this event, hosted by That's Our Cue, benefit SMYAL which empowers D.C.-area LGBTQ youth. To make a donation, visit that-s-our-cue.secured.atpay.com. 
Tuesday, Feb. 11
Beyond Gatsby: The Fabled Gardens of Long Island's Gold Coast is today at 5:30 p.m. at the Hillwood Museum (4155 Linnean Ave., N.W.). Landscape architect CeCe Hadock delves into the history and landscape design of a spot that was once a favorite retreat of the rich and famous. For more information, visit hillwoodmuseum.org. 
Valentine Drag Bingo is tonight at 7 p.m. at Red Bear Brewing (209 M St., N.E.). Desiree Dik hosts an evening of holiday drag entertainment and free bingo. Scheduled are four games in two hours with prizes each round and a drag performance. Visit Facebook Events and redbear.beer for more information.
Wednesday, Feb. 12
The Fallout Shelter Tour is today at 2:30 and 3:15 p.m. at Hillwood Museum (4155 Linnean Ave., N.W.). Built in the 1960s, Marjorie Post's fallout shelters are on display for a public tour. For more information, visit hillwoodmuseum.org. 
The D.C. Boys of Leather February Happy Hour is tonight at 6 p.m. at the Green Lantern (1335 Green Ct., N.W.). The D.C. Boys are getting friendly in a casual, low-pressure environment with an opportunity for newbies to meet members in a safe, inclusive and diverse environment. More information is available at greenlanterndc.com.
The Big Gay Book Group meets tonight at 7 p.m. at Trios Bistro (1537 17th St., N.W.) to discuss "The Fourth Courier" by Timothy Jay Smith. A straight, white FBI agent and a gay black CIA officer team up to solve a murder in this 1992 international thriller set in Poland. All are welcome. Email [email protected] to RSVP. 
The Lambda Bridge Club meets tonight at 7:30 p.m. at the Dignity Center (721 8th St., S.E.) for duplicate bridge. No reservations are needed and newcomers are welcome. Phone 202-841-0279 if you need a partner.
Thursday, Feb. 13
Preschool Series: Treasure Quest is today at 10:30 a.m. at the Hillwood Museum (4155 Linnean Ave., N.W.). Preschoolers and parents are invited to explore a new mansion room each week and discover hidden gems and treasures that glitter and sparkle. For more information, visit hillwoodmuseum.org. 
Single Tingle: A Singles Happy Hour for LGBTQ Womxn hosted by LezLink Social Club is tonight at 6 p.m. at A League of Her Own (2319 18th St., N.W.). This event is a happy hour space dedicated to local LGBTQ womxn looking to mix and mingle. Visit Facebook events for free tickets and more information.
Migrant Justice Movie Night: United in Anger is tonight at 7 p.m. and is hosted by the Metro D.C. Democratic Socialists of America (2309 18th St., N.W.). The film is a history of activism during the height of the AIDS epidemic and was made by the people on the front lines. For more information, visit mdcdsa.org. 
D.C. Lambda Squares holds its club night tonight (and every Thursday) at 7:30 p.m. at National City Christian Church (5 Thomas Circle). Details at dclambdasquares.org.
Mayor's office offers tech training for trans job seekers
Program trans and non-binary individuals interested in building skills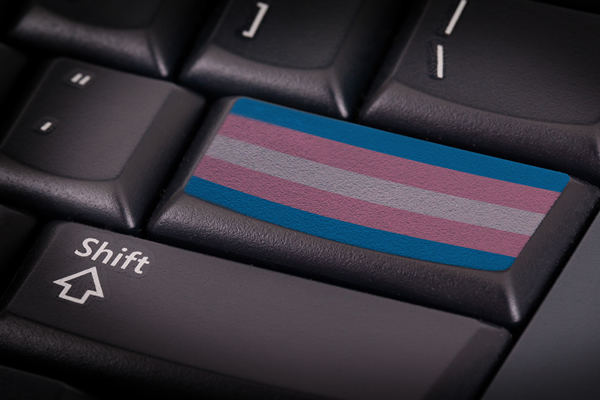 The Mayor's Office of LGBTQ Affairs in conjunction with BYTE BACK will offer a program titled "Transgender Pathway Project: a Free Top Notch Computer Training + Employment Readiness Program" for transgender and non-binary-identifying individuals interested in building essential skills in tech and earning the associated recognized certifications.
The program will offer opportunities to learn essential skills in computer foundations courses; obtain recognized Microsoft and CompTIA certifications; and get hired in an administrative or IT career job.
Admission to the program is competitive with priority given to career-seekers. To register, you must meet the eligibility requirements and pass an assessment test. For more information, contact [email protected] or call 202-903-3958.
Inaugural #RainbowRideDC set for June 26
Event to raise awareness, funds for HIPS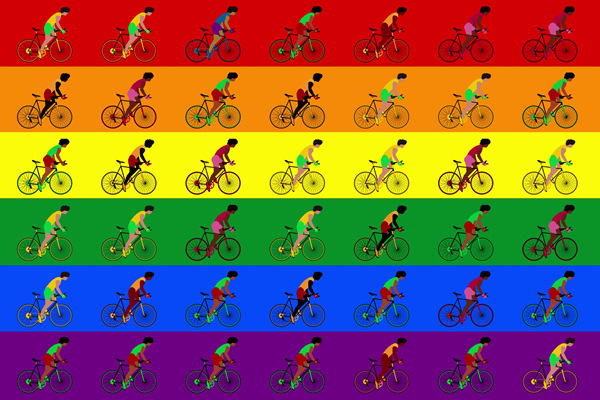 The ANC Rainbow Caucus, GGWash, WABA, members of the Bicycle Advisory Committee and Pedestrian Advisory Committee and Lime will host the inaugural #RainbowRideDC on Saturday, June 26 at 1 p.m.
The event will celebrate queer liberation history on a ride throughout the District and raise awareness and funds for HIPS, an organization that has promoted the health, rights, and dignity of individuals and communities impacted by sexual exchange and/or drug use due to choice, coercion, or circumstance. 
To attend the event, please RSVP. Donations to HIPS can also be made on HIPS's website.
Md. civil rights commission hosts LGBTQ health event
Communities 'continue to face significant and disturbing barriers'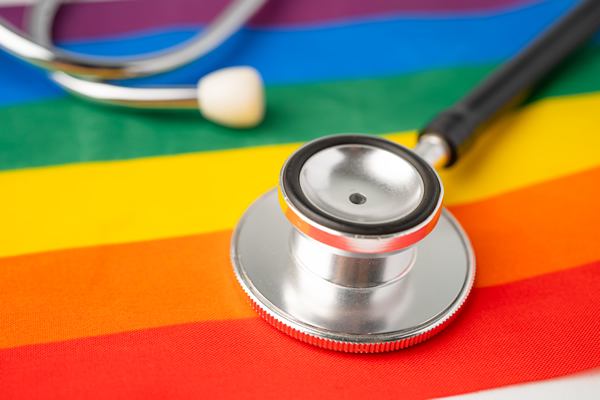 On Monday, June 28, the Board of Commissioners and staff of the Maryland Commission on Civil Rights will host a virtual event titled "A Hidden Health Crisis: Health Disparities Facing the LGBTQ Community" to celebrate Pride month and "[stand] as allies and in support of the civil rights of the LGBTQ+ community."
The statement released by the commission reads, "Progress has been achieved in Maryland. Yet the arc of justice must continuously bend towards supporting all historically excluded communities, often while combating against intolerance. In Maryland, LGBTQ+ communities 'continue to face significant and disturbing barriers in almost every facet of their lives, including public health, employment, community safety and housing.' Maryland must identify and address disparities."
This free virtual event begins at 12 p.m. and registration is available on Eventbrite.