Gay couples lobby Congress on immigration reform
'We live in a very uncertain and scary place'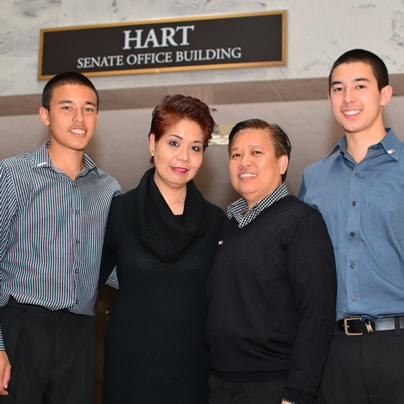 For Shirley Tan and Jay Mercado, the debate on comprehensive immigration reform in Congress is a make-or-break moment that will determine whether their family can remain together in the United States.
The California couple, among the estimated 36,000 bi-national same-sex couples living in the United States, paid a visit to Capitol Hill on Wednesday along with other couples for a lobby day bearing a singular message: include the Uniting American Families Act as part of larger immigration reform.
Tan, a 47-year-old Philippines native who was denied asylum in 2009 and has since been threatened with deportation, said the inclusion of UAFA would be incredibly meaningful for her San Francisco-based family — as well as for other bi-national couples.
"My partner Jay, for 27 years, is faced with the problem of whether she has to quit her job and take everybody back to the Philippines," Tan said. "She has an ailing mother who is on dialysis treatment right now, and I'm the one taking care of her, so don't know if we have to put her in the home, and what about the kids? The Philippines is a foreign country to them."
About 50 gay, bi-national couples from 26 states came to Capitol Hill on Wednesday as part of a lobby day effort organized by the LGBT group Immigration Equality.
Rachel Tiven, executive director of Immigration Equality, called the lobbying by the couples "really a huge asset" in ensuring protections for same-sex couples are included as part of immigration reform.
"These families today are here to look their members of Congress [in the eye], especially look their senators in the eye, one more time and tell them how much this matters to LGBT families," Tiven said. "Everyone here knows that they're representing not only themselves, not only their state, but they're representing all the LGBT immigrants around the country, and around the world, that are waiting for change."
Bi-national same-sex couples, where one individual is a foreign national and another is a U.S. citizen, are threatened with separation under current immigration code once the foreign national in the relationship falls out of legal status.
Straight Americans can sponsor their partners for residency in the United States, but that option isn't available to gay Americans because of the Defense of Marriage Act and because they can't marry in many places within the country. UAFA would enable gay Americans to sponsor their foreign partners for residency.
The moment for these bi-national same-sex couples will come soon. LGBT advocates are expecting an amendment along the lines of UAFA, which would enable gay Americans to sponsor their partners for residency in the United States, to come up when the Senate Judiciary Committee votes on the comprehensive immigration reform bill that was produced by the "Gang of Eight."
On Wednesday, the couples met with a variety of lawmakers from across the country. On the agenda for Tan and Mercada was a meeting with staffers for Sen. Dianne Feinstein (D-Calif.). A member of the committee, Feinstein has yet to make a public statement on whether she'll support UAFA as part of immigration reform.
Mercado, 52, said the meeting went well, but the staffer for the California senator wouldn't make promises about how she'd vote if a UAFA amendment came before the committee.
"She doesn't know the exact answer from the senator, but she's positive that she will be doing the right thing," Tan said. "They saw a lot of the families that are affected, and most of the families that are affected by, the most bi-national couples, are in California. They say it's about 10,000 couples in California alone."
Feinstein's office is staying quiet about whether she will support UAFA. Asked by the Washington Blade whether she'll vote in favor of the legislation as an amendment to comprehensive immigration reform, Brian Weiss, a Feinstein spokesperson, said on Wednesday, "Sen. Feinstein is taking a look at the legislation. No announcement at this time."
The California senator's silence on UAFA is striking because the former San Francisco mayor is known for being a strong supporter for LGBT rights. She's been the lead sponsor of legislation aimed at repealing the Defense of Marriage Act. Feinstein has also introduced a "private bill" limited to Tan and Mercado to keep them together in the United States.
The couple also met with Rep. Jackie Speier (D-Calif.), another UAFA co-sponsor, who gave her personal assurances that she'd vote in favor of a UAFA amendment as part of immigration reform once the legislation comes over to the House.
Tan and Mercado have made their case on Capitol Hill before. In 2009, Tan testified before the Senate on the importance of passing UAFA. Her testimony at the time, in which she recalled her arrest in 2009 when immigration officials took her from her home, was considered moving. It inspired tears from her children, to whom Senate Judiciary Committee Chair Patrick Leahy (D-Vt.) said their mother was a brave woman.
Jorienne and Jashley Mercado — now 16 — accompanied their parents for the lobby day on Capitol Hill to help make the case for UAFA and had an audience with Leahy himself, the sponsor of UAFA in the Senate, four years after that hearing.
"We thanked him for supporting our families and being a champion for our families, that he's helping out all of us," Jashley said. "He said, 'I'm glad that I'm helping you guys because you guys are really an inspiration.'"
Jorienne said passage of UAFA as part of immigration reform would offer his family assurances that his mother would be able to stay in the country without fear of deportation.
"It would mean a tremendous amount to our family because our mom is such an integral part of our family," Jorienne said. "If we don't have her here with us, then we're not a family."
Despite words from supporters like Leahy, it's not clear UAFA will ultimately be included in immigration reform. The Associated Press reported earlier this week that Democrats are "treading carefully" because they're wary of adding another issue to immigration reform that has already been attacked by conservatives like Sens. Lindsey Graham (R-S.C.) and John McCain (R-Ariz.).
Still, Tiven maintained inclusion of same-sex couples in the larger vehicle would motivate the LGBT community to act.
"The LGBT community is a tremendous asset to pushing comprehensive immigration reform forward to the finish line," Tiven said. "The LGBT community has proven over and over again — at the state level, at the federal level — we know how to get things done. We know how to pass legislation and we are bringing our power to LGBT-inclusive immigration reform."
'We still live in a very uncertain and scary place'
Also among the couples on Capitol Hill was Sam Conlon and Gary Wanderlingh, who reside in New Fairfield, Conn. Wanderlingh is seeking the opportunity to sponsor Conlon, a British national, for residency in the United States. Married in Connecticut in 2011, the couple has twice filed spousal petitions that were both denied on March 29.
While relocating to the United Kingdom is an option for the couple, Wanderlingh, 43, said he doesn't want to leave New Fairfield because he's taught in the same school district for 18 years. He'd lose his pension and would have to renew his teacher certification if he moved overseas.
"The most compelling thing is my elderly mother, where unfortunately my father passed away on what would have been our wedding day, our scheduled wedding day," Wanderlingh said. "I made a promise to him that I would take care of mom, though now I'm being faced with the choice of breaking the promise that I made to Sam to be together for the rest of our lives."
Upon their visit to Capitol Hill, the couple visited the office of Sen. Richard Blumenthal (D-Conn.), who's already a UAFA co-sponsor. Conlon said they also spoke with staffers for Sen. Chris Murphy (D-Conn.) and Rep. John Larson (D-Conn.), and while they were supportive, received no commitments. Neither Murphy's office nor Larson responded to the Blade's request for comment on UAFA.
Conlon, 36, said he's glad there's an opportunity to have immigration reform passed that would help his family.
"We're glad to see that there is a buzz around this," Conlon said. "It's very encouraging to see the winds changing in our direction in the last few months. But there's never any guarantees, until it's passed, until we know we have rights, we still live in a very uncertain and scary place."
There could be another option for bi-national same-sex couples who are married. If the U.S. Supreme Court issues a ruling that strikes down Section 3 of DOMA, gay Americans could begin sponsoring their same-sex spouses for residency within the country. However, it's not certain the court will strike down DOMA and other issues could arise in which UAFA would be needed.
Brandon Perlberg, 35, and Benn Storey, 31, who are living in exile in London after Perlberg, a U.S. citizen, had lived in New York City for 15 years and Storey, a British national, lived there for seven years. Although they aren't married, they're engaged and planning a London wedding.
Perlberg, an attorney, explained he chose to live in exile with Storey, who couldn't remain in the United States after his work visa expired and he couldn't get a green card through his employer.
"Because I can't sponsor him for a green card, it became clear that Benn was going to have to move to the U.K., and that meant that I had to make a decision over whether I was to live my life in the country, or move to England with the person that I love," Perlberg said. "I chose the latter. We moved to the U.K. in 2012. UAFA is the bridge; UAFA is the instrument that gives us the ability to return to the United States."
The couple met with staffers for lawmakers from New York — Reps. Hakeen Jeffries (D) and Carolyn Maloney (D) — and had plans to meet with staffers for Sens. Chuck Schumer (D-N.Y.) and Kirsten Gillibrand (D-N.Y.), who co-sponsor UAFA.
"When you meet with a staffer, they can't give you a firm position," Perlberg said. "But I think that the meetings were generally positive. People seemed to understand our position, and as well, they seem to get that it's not just about the couple, it's about the couple's family, it's about the couple's employers, it's about the people that the couple relates to."
Not every individual lobbied members of Congress with their significant other. Michael Upton, a gay 49-year-old South Hero, Vt., resident, came to Capitol Hill by himself because his partner of more than five years, a Brazilian national, is unable to come into the United States.
"It's awful," Upton said. "We've never been able to be together. He's never met my family. My dad actually recently passed away. We petitioned for humanitarian parole so he could be there in Vermont, so we would have to choose. It was denied. I was in Brazil when my father died, so I couldn't be with my family."
Because the two live apart in different countries, Upton said he had to give up his job at the Veteran's Administration caring for troops coming home from Iraq and Afghanistan to become a federal contractor so he could he have more flexibility to travel to see his partner.
Upton said he met on Capitol Hill with Leahy, and said the senator told him he'd do everything he could to ensure immigration reform is amended to include UAFA. Upton said he also met with staffers for gay Rep. Mark Pocan (D-Wis.) and Rep. Bill Owens (D-N.Y.), who also expressed support.
For Upton, passage of UAFA as part of immigration reform is the last hope for him and his partner to stay together in the United States. While he's hopeful, he also realizes there's no guarantee.
"This is the difference between whether or not we can continue," said Upton as his eyes welled with tears. "I'm hopeful, but I've been hopeful about a number of opportunities for John to come and they've fallen flat. My state has the champion for this issue, and I think he's completely committed, and he's one of the most powerful men in the Senate, so if anybody can do it, he can."
CORRECTION: An earlier version of this article incorrectly attributed quotes to Sam Conlon and Gary Wanderlingh. Additionally, the article incorrectly suggested UAFA could be an alternative for gay Americans to sponsor their foreign partners for residency in the United States after DOMA is struck down if their relationship isn't a legal marriage. However, UAFA won't be operative for these couples after DOMA is gone because Section 2, Part D of UAFA states the law doesn't apply to couples who are able to enter into "a marriage cognizable under the Act," which would be all bi-national couples in a post-DOMA world. The Blade regrets the errors.
Lavi Soloway, a gay immigration attorney and co-founder of The DOMA Project, explained further the situation for bi-national couples in a post-DOMA world.
"After Section 3 of DOMA is struck down, many unmarried lesbian and gay binational couples will marry in the states or countries where marriage is legal for same-sex couples," Soloway said. "Those couples already living in 'marriage equality' states will be able to marry where they live, while other couples will travel out of state to marry as gay and lesbian couples do every day in this country. Thousands of bi-national couples who are separated or exiled abroad and who are not married, may be eligible to petition for fiance visas so that the foreign partner can come to the United States to marry and to apply for a green card based on that marriage. Because immigration law is so complicated and so much is at stake in these cases, all binational couples are strongly advised not to take any action after the Supreme Court rules on DOMA without first seeking legal counsel. "
CDC echoes call for MSM to limit sex partners in monkeypox guidance
Controversial guidance also issued by WHO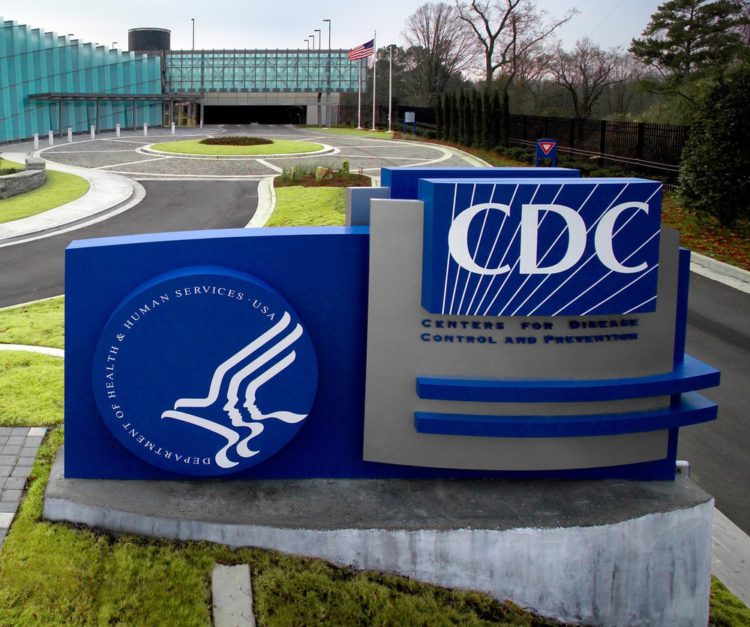 The Centers for Disease Control & Prevention is now echoing the controversial call for men who have sex with men to limit their sexual partners amid the monkeypox outbreak.
The agency made the call as part of new comprehensive monkeypox guidance issued on Friday, which lists "limit your number of sex partners to reduce your likelihood of exposure" as among several ways to reduce risk, with vaccination at the top of the list.
"Vaccination is an important tool in preventing the spread of monkeypox," the guidance says. "But given the current limited supply of vaccine, consider temporarily changing some behaviors that may increase your risk of being exposed. These temporary changes will help slow the spread of monkeypox until vaccine supply is adequate."
The call to limit partners was previously made by the World Health Organization and has been controversial as observers say it may stigmatize sex among gay and bisexual men, who are disproportionately affected by monkeypox.
Demetre Daskalakis, deputy director of the White House task force on monkeypox, outlined the new guidance on Friday in a conference call with reporters.
Asked by the Washington Blade whether the Biden administration agrees with WHO about the need for men who have sex with men to limit their sexual partners, Daskalakis alluded to the multi-faceted aspects of the CDC guidance.
"It mentions that folks should consider reducing multiple partners and anonymous new partners as one strategy to prevent exposure to monkeypox," Daskalakis said. "So I think really, there's a broad range, and I think one of the things that's really important about the CDC guidance is it's designed to really meet people where they are and see what we can do to have individuals to create their own prevention plans, understanding that there's not one answer for preventing monkeypox, that it requires a lot of domains to really achieve the goal of preventing new infections."
Vaccinations for monkeypox are a key component of the CDC guidance, even though the limited availability has not kept up with the growing demand for the shots as the outbreak continues. Daskalakis conceded on the call there is "supply and demand mismatch" for vaccines, but maintained the Department of Health & Human Services announcement declaring monkeypox a public health crisis would be a tool to address the shortage.
A key concern among reporters on the call was the Biden administration not emphasizing the disease is almost exclusively at this point affecting gay and bisexual men, as well as concerns about stigma and misinformation about monkeypox.
Daskalakis, drawing on his experience as a medical expert during the HIV/AIDS crisis, emphasized stigma should play no part in messaging.
"I know from my own experience in public health and personally that stigma is actually what drives so much of infection and really creates false starts and false information that really gets people to go down paths that end up really vilifying people's lives and behavior," Daskalakis said. "And so, coming from the experience, both professionally and personally, it is my mission, to not allow stigma to be a part of this or any response that I work on."
University of Alabama allows students to use "chosen names" on student ID
"Having something that accurately reflects who you are as a person and how you want to make sure that the world sees and respects you is obviously monumentally important, right?"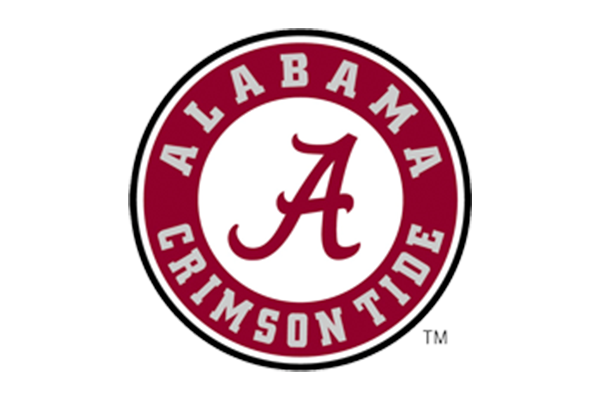 Students, faculty and campus members at University of Alabama are now able to put their preferred names on mobile Action Cards, which are the official campus ID cards, for free.
The university's assistant director of communications Shane Dorrill wrote in email that this option, available on physical cards for several years, will be available online as well after a software update.
ACT Card communications specialist Courtney Petrizzi said the ACT Card office recognized the importance of having the feature, which was previously available on physical cards, on mobile ACT Cards. 
"This change is an update that we created to reflect our campus community's needs," Petrizzi said.
The Action Card office announced this change on May 19. They updated the policy in partnership with UA Safe Zone, a resource center for LGBTQIA+ individuals and their allies on campus. 
Eli Strong, one co-founder of UA Safe Zone said during an interview with AL, "Having something that accurately reflects who you are as a person and how you want to make sure that the world sees and respects you is obviously monumentally important, right?" 
Strong is a transgender man who graduated from University of Alabama. He believed that this change is important because it's a safety issue. It's a way for the university to acknowledge people and a way for people to feel affirmed by the documentation they carry around each day.
"It's an exploratory time where you should be focused on learning and not be focused on the fear of being misgendered or harassed because of who you are," Will Thomas, one of the co-founders of the University of Alabama LGBTQ+ Alumni Association, claimed that affirming documentation can help students have a positive experience.
This policy change comes after a series of anti-gay lesigilations passed in Alabama, including the Don't Say Gay amendment and transgender bathroom restrictions.
Campus members can use Action Cards for various daily needs, such as meal plans and dining dollars, building access, sporting and entertainment events and health center access.
U.S. declares monkeypox a public health emergency
Number of cases of disease among MSM climbs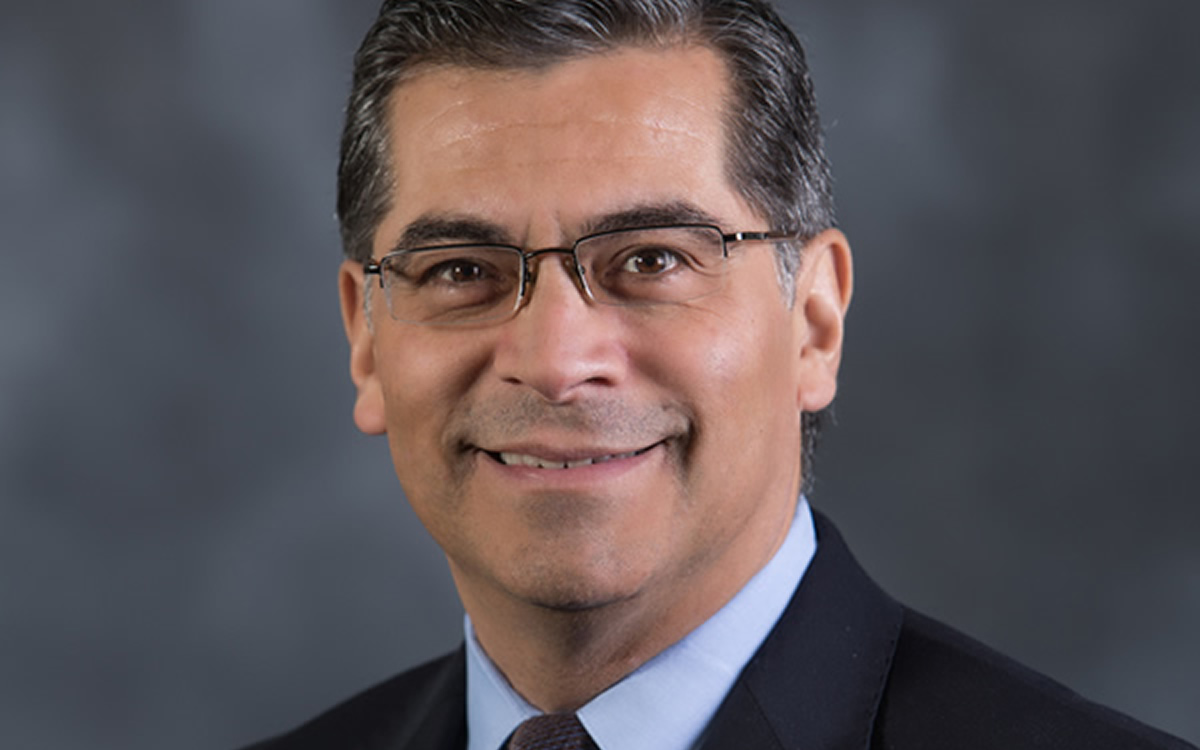 The United States has designated monkeypox a public health emergency as the number of cases of the disease, which has primarily affected men who have sex with men, continues to climb.
The news was first reported by the New York Times. Secretary of Health & Human Services Xavier Becerra announced he'd declare monkeypox a public health emergency in a conference call on Thursday with reporters.
"I will be declaring a public health emergency on monkeypox," Becerra said. "We're prepared to take our response to the next level in addressing this virus, and we urge every American to take monkeypox seriously and to take responsibility to help us tackle this virus."
Robert Fenton, the recently appointed White House National Monkeypox Response Coordinator, said amid criticism the Biden administration has been too slow in responding to monkeypox the new declaration would open up opportunities in confronting the outbreak.
"The public health emergency will allow us to explore additional strategies to get vaccines and treatments more quickly out in the affected communities, and it will allow us to get more data from jurisdictions so we can effectively track the suffering," Fenton said.
During the call, Becerra said an estimated 6,600 cases of monkeypox have been reported throughout the country, and more than 600,000 vaccines have been delivered to localities. The United States, Becerra said, now has the capacity to administer 60,000 tests for monkeypox each week.
The Biden administration has faced criticism for not moving quickly enough to collect and distribute and for not more explicitly naming gay and bisexual men as being primarily affected by the disease. The New York Times reported this week the Department of Health & Human Services failed to act early on bulk stocks of vaccine.
"The government is now distributing about 1.1 million doses, less than a third of the 3.5 million that health officials now estimate are needed to fight the outbreak," the Times reported. "It does not expect the next delivery, of half a million doses, until October. Most of the other 5.5 million doses the United States has ordered are not scheduled to be delivered until next year, according to the federal health agency."
Sen. Richard Burr (R-N.C.), top Republican on the Senate Health, Education, Labor & Pensions Committee, has been among the critics of the Biden administration's approach to the outbreak.
Although the Biden administration has issued a rudimentary plan on monkeypox, Burr said in a statement the Department of Health & Human Services hasn't laid out an effective plan to Congress.
"I have asked HHS repeatedly for their strategic plan to combat monkeypox and have yet to receive an answer," Burr said. "On July 13, I sent a letter to Secretary Becerra asking detailed questions about the outbreak and the Biden administration's response. In the three weeks since that letter was sent, monkeypox cases have increased by more than 470 percent to 6,617 reported cases today. Still, the administration continues to stonewall Congress."
White House Press Secretary Karine Jean-Pierre defended the Biden administration's early approach to the monkeypox Thursday under questioning from CNN during the regular briefing with reporters.
"Within two days of the first confirmed case of monkeypox in the U.S., we began deploying vaccine to states and jurisdictions and prepositioning tens of thousands of additional doses in the Strategic National Stockpile," Jean-Pierre said. "The initial science led us to believe…based on recent past monkeypox outbreaks, that those doses would be sufficient to meet the needs of the country as what we knew at that time."
Jean-Pierre added, however, infections diseases are dynamics and inherently predictable and the Biden administration "quickly moved" to order tens of thousands of new doses when officials saw that happening with monkeypox.
Asked by CNN whether President Biden think his administration acted urgently in its approach to monkeypox, Jean-Pierre replied, "What we're saying to you is that I laid out how dynamic and how rapidly changing this virus has been."
"So yes, the President has confidence in HHS, and let's not forget, we just brought on the monkeypox coordinators, the response team, which is also going to make a difference," Jean-Pierre added.
Jennifer Kates, director of global health & HIV policy for the Kaiser Family Foundation, was among those praising the announcement from the Biden administration.
"Monkeypox is quickly spreading throughout the United States, with significant health implications for those it impacts most – so far, primarily gay and bisexual men and other men who have sex with men – and limited supplies of treatments and vaccines," Kates said. "This latest move by the federal government is an important one for providing new flexibilities and allowing federal, state, and local health officials to take additional actions to address the outbreak. "