February 5, 2016 at 11:46 am EST | by Gerard Burley
Spice up your workout
It's 30 days into the new year and we are stronger, fitter and a little more committed than we started the year. Right?
Well this is also the time when most people drop off from their long list of resolutions and usually loose interest spiraling back down into the abyss of "I wish I would have." As it pertains to sticking to workout plans, I find that many people fall off because they become bored with doing the same thing for an entire month. So here's my list of ways to add some spice to your workouts and reenergize your daily visits to your favorite place, the gym.
Reverse, reverse: Missy Elliot, who has lost an entire person's worth of weight I may add, definitely knew what she was doing when she told us to, "put your game down, flip it and reverse it." One way I love to mix up my clients' routines is to change the order. It sounds so simple, but it really works.
We tend to put the hardest exercises in the beginning and move to the easiest which makes sense when you're starting with a new routine, but as you get stronger and used to the exercises, you have to flip the script. By simply reserving the order of your exercises, we can add new challenges to workout without changing the exact exercises and still see results. Try pull-ups, bench presses or squats at the end of your workout next time and see how your back, chest and booty feel.
Activate the break: If you haven't heard of an active recovery yet, just ask any of my clients and they will answer you with an immediate side eye. An active recovery basically is the use of a lower intensity exercise between your higher intensity exercises instead of using a traditional rest time.
An example would be performing 12 repetitions of squats, then immediately holding a plank for one minute before returning to your second set of squats. This method demands more from the body, especially the cardiovascular system, because though your body is recovering, the heart is still working at a low level and is not allowed to drop to a resting rate.
In laymen terms active recoveries are going to keep you working in some form the entire workout. Though it may not be the most fun addition to your workout, it can sure be used as a new way to challenge your current routine and keep it fresh. Beyond adding a new challenge, it also has been proven to help you burn more calories and torch fat faster than traditional rest intervals.
Flip Flop: Get your mind out of the gutter, though that is one great way to burn calories. Instead, this is a great time to find a workout buddy and alternate who plans the routine. Even as a trainer I learn the most when I allow myself to be "workout topped" by other trainers or friends. Everyone has his or her own style and favorite exercises when it comes to planning workouts, so training with other people will open your eyes to new ways of reaching your goals while keeping it fresh. As a bonus, people always workout harder when they are in groups or with a partner so allow yourself to get pushed in a new way while discovering new training methods.
Let's face it — working out isn't always our favorite activity, but we know it makes us healthier and we always feel better at the end. Look for ways to keep it new and fresh this year so we can stay on the path to a new healthier version of ourselves.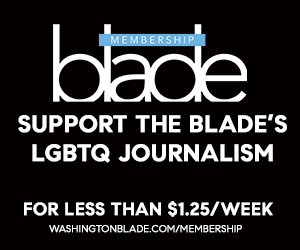 Sign Up for Blade eBlasts