Russia LGBT rights record threatens to overshadow Olympics
Gay propaganda to minors ban took effect in June; anti-gay violence persists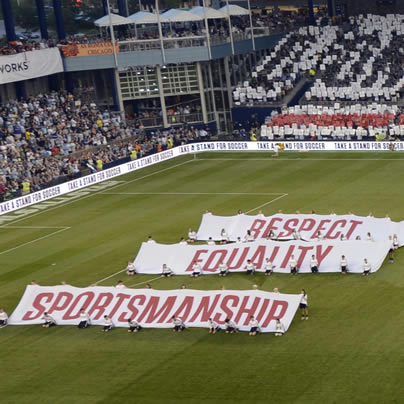 Growing outrage over Russia's LGBT rights record threatens to overshadow the 2014 Winter Olympics that will take place in the country in February.
Russian President Vladimir Putin in June signed a broadly worded law that bans gay propaganda to minors under which individuals will face fines of between 4,000 and 5,000 rubles ($124-$155.) Government officials would face fines of between 40,000 and 50,000 rubles ($1,241-$1,551,) while organizations could face penalties of up to 1 million rubles ($31,000) or suspension of their activities for up to 90 days.
Foreigners who violate the law would face up to 15 days in jail and deportation from the country.
FIND MORE OF THE WASHINGTON BLADE SPORTS ISSUE HERE.
A second law that Putin signed in July bans same-sex couples and anyone from a country in which gays and lesbians can marry from adopting Russian children. A 2012 statute requires LGBT advocacy organizations and other groups that receive funding from outside Russia to register as "foreign agents."
These laws have come into effect against the backdrop of increased anti-LGBT violence and discrimination in the country.
Two men near Volgograd in May allegedly sodomized a man with beer bottles before killing him after he reportedly came out to them. Authorities on the Kamchatka Peninsula in Russia's Far East said three men stabbed and trampled a gay man to death a few weeks later before they set his car on fire with his body inside.
Police in May arrested 30 LGBT rights activists who tried to stage a Pride celebration outside Moscow City Hall. Authorities in June detained dozens of LGBT advocates who sought to hold a similar gathering in St. Petersburg
Officials in Murmansk in July arrested four Dutch LGBT rights activists who were filming a documentary about gay life in Russia.
Reports of ultra-nationalists torturing gay Russian teenagers whom they met though fake accounts they created on a Russian social media network continue to emerge.
Gay crackdown prompts calls to boycott Olympics
Actor and playwright Harvey Fierstein in July called for a boycott of the Sochi games.
Author Dan Savage and LGBT rights advocates Cleve Jones are among those who have called for a boycott of Russian vodka. Gay bars in Chicago, New York and Seattle stopped serving Stoli and other brands, but D.C. establishments have not backed the boycott.
Andy Cohen on Aug. 14 told E! News he turned down a request to co-host the 2013 Miss Universe pageant that will take place in Moscow in November, in part, because "he didn't feel right as a gay man stepping foot into Russia."
Donald Trump, who co-owns the pageant along with NBC Universal, did not respond to the Washington Blade's request for comment on Cohen's decision. The Miss Universe Organization said in an Aug. 20 statement it is "deeply concerned" over the gay propaganda ban and anti-LGBT violence in Russia.
"Both the law, as well as the violence experienced by the LGBT community in Russia are diametrically opposed to the core values of our company," the statement read.
Gay Olympic diver Greg Louganis, who was unable to compete in the 1980 Summer Olympics in Moscow because then-President Jimmy Carter boycotted them over the Soviet Union's invasion of Afghanistan the year before, is among those who feel the U.S. should compete in the Sochi games. President Obama, retired tennis champion Martina Navratilova and a coalition of LGBT advocacy groups that include Outsports.com and Athlete Ally also oppose an Olympic boycott.
Retired tennis champion Billie Jean King, who came out in 1981, told the Blade on Monday she feels individual athletes themselves should decide whether to compete in Sochi.
"They should get the vote," she said. "This is the Olympics. This is about the athletes and the fans, so it's a really hard call."
Gay New Zealand speed skater Blake Skjellerup in July announced he will wear a Pride pin in Sochi if he qualifies for the Olympics.
"It's been a positive reaction so far," he told the Blade on Monday during an interview from Calgary, Alberta, where he continues to train. Outsports.com and other LGBT sports groups and others have backed a fund that seeks to raise at least $15,000 to help Skjellerup qualify for the games. "Everybody is behind the idea and are excited to see that I am proud of who I am and that I'm going to show that in Sochi."
American runner Nick Symmonds earlier this month criticized the gay propaganda ban during an interview with the Russian news agency RIA Novosti after he competed in the men's 800 meter final at the World Athletic Championship in Moscow. High jumper Emma Green Tregaro and sprinter Mao Hjelmer, who are from Sweden, painted their fingernails in rainbow colors as they competed in the same event.
Figure skater Johnny Weir, whose husband is of Russian descent, told CBS News he is "not afraid of being arrested" while at the Sochi games.
"If it takes me getting arrested for people to pay attention and for people to lobby against this law, then I'm willing to take it," Weir told the network.
Russia to enforce anti-gay law during Olympics
Russian authorities have repeatedly said authorities will enforce the gay propaganda ban during the Sochi games, in spite of repeated assurances the International Olympic Committee said it has received from the Kremlin that the law would not impact athletes who plan to compete in the Olympics. The IOC told the Blade those who participate in the games could face disqualification or loss of their credentials if they publicly criticize Russia's gay propaganda ban while in Sochi.
Green Tregaro wore red fingernail polish during a high jump competition at the World Athletic Championship on Aug. 17 because Swedish athletic officials reportedly asked her to change their color.
"The athletes are always going into countries with laws different than his or her own country," U.S. Olympic Committee CEO Scott Blackmun told RIA Novosti during an Aug. 14 interview. "They're going to agree with those laws in some ways, they're going to disagree with those laws in other ways. It's our strong desire that our athletes comply with the laws of every nation that we visit. This law is no different."
USOC spokesperson Patrick Sandusky later sought to clarify Blackmun's position on the gay propaganda law, saying on his Twitter account on Aug. 16 that it is "inconsistent with fundamental Olympic principles." He said the organization has also "shared our view with the IOC."
Skjellerup applauded the Canadian Olympic Committee's response to the gay propaganda law and Russia's LGBT rights record. He also plans to march with COC members during this weekend's Calgary Pride.
"Canada is probably one of the countries that is actually leading the growth of support for their athletes and [against] the atrocity that is going on in Russia at the moment," Skjellerup told the Blade.
Yelena Isinbayeva, an Olympic pole vault champion, criticized Green Tregaro and Hjelmer during an Aug. 15 press conference after she won her third world title at the World Athletic Championships. Isinbayeva also defended the gay propaganda ban.
"We are Russians. Maybe we are different than European people, than other people from different lands," she said during the press conference. "We have our law that everyone has to respect."
Pavel Datsyuk of the Detroit Red Wings defended Isinbayeva's comments.
"I'm an Orthodox and that says it all," he said, according to Russian journalist Igor Eronko.
Russian sprinter Kseniya Ryzhova on Aug. 20 dismissed suggestions she and teammate Tatyana Firova challenged the law when they kissed on the medal podium after they won the women's 4 x 400 meter rally at the World Athletic Championships.
Protests banned in Sochi ahead of Olympics
Putin on Aug. 19 issued a decree that bans demonstrations, protests and other meetings in Sochi "not connected with" the Olympics between Jan. 7 and March 21.
Polina Andrianova of Coming Out, an LGBT advocacy group in St. Petersburg whom authorities fined under the "foreign agents" law, told the Blade she feels the order seeks to stop protests of the gay propaganda ban during the Sochi games.
"It is designed to prevent demonstrations around the propaganda against homosexuality law and other violations of civil freedoms," Andrianova said.
As for Skjellerup, he told the Blade he is not concerned about any potential repercussions he could face in Sochi over his decision to wear his rainbow pin.
"I'm wearing a pin as an Olympian and it's an Olympic pin," he said. "I don't think there's any, I guess, illegal activity taking place."
U.S. Senate vote clears path for passage of the Respect for Marriage Act
Anti-LGBTQ groups have launched conservative effort to block bill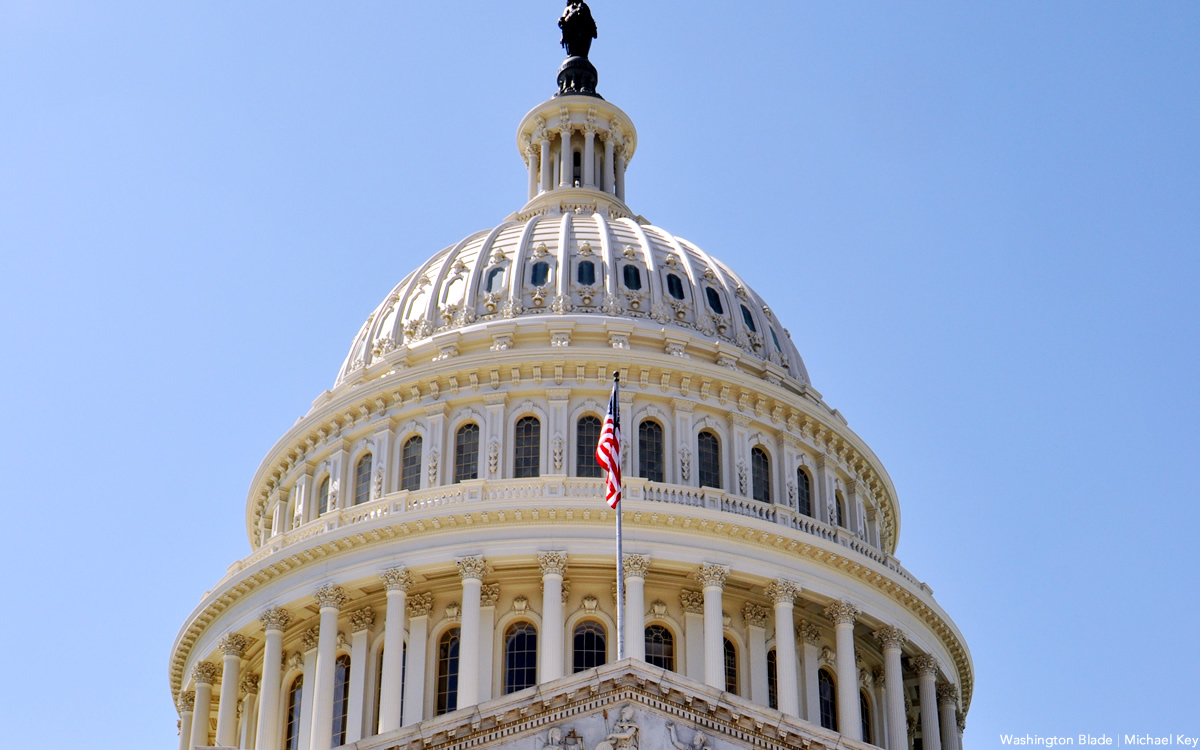 Passage of the Respect for Marriage Act became all but certain with the U.S. Senate's procedural 61-35 vote on Monday night to forego additional debate in the chamber over the landmark legislation.
From here, the bill will return to the U.S. House of Representatives, which will consider — and is expected to approve — an amendment that was added by a bipartisan group of Senators led by Tammy Baldwin (D-Wis.). Then, it will reach President Joe Biden's desk.
The president has repeatedly urged lawmakers to pass the bill so he can sign it into law. His administration, along with Congressional Democratic leadership, has made the Respect for Marriage Act a top legislative priority in the weeks before the new Congress is seated in January.
Today's move by the Senate came on the heels of a coordinated campaign by conservative and anti-LGBTQ advocacy groups that wield considerable influence on Capitol Hill and marshaled their efforts to peel off support from Republican senators in the days leading up to Monday's vote.
Republican Sens. Todd Young (Ind.) and Cynthia Lummis (Wyo.), who were among the 12 Senate Republicans who supported advancing the legislation in a procedural vote taken before Thanksgiving, cast the final two votes on Monday allowing the measure to clear the 60-vote majority threshold to pass. Axios reports the two lawmakers faced particular pressure from conservative activists who sought to erode their support for the legislation.
The Respect for Marriage Act will repeal the Clinton-era Defense of Marriage Act, adding legal protections for same-sex couples, many of whom would otherwise face devastating consequences if the U.S. Supreme Court reverses or substantially weakens the constitutional right to marriage equality.
Notwithstanding criticism from some progressives who feel the bill is too conservative in scope, the Respect for Marriage Act — along with the bipartisan amendment that was introduced in the Senate to enshrine protections for religious liberty — is supported by major LGBTQ organizations including the Human Rights Campaign, GLAAD, Lambda Legal, the National Center for Transgender Equality, GLSEN and PFLAG National, among others.
The bill's aim, narrowly tailored, was to gird against the possibility that the high court would revisit its precedential decisions in United States v. Windsor (2013) and Obergefell v. Hodges (2015).
Justice Clarence Thomas signaled his intention to do so with his concurring opinion earlier this year in Dobbs v. Jackson Women's Health Organization — a case that revoked Americans' constitutional right to abortion, overturning the Court's historic rulings in Roe v. Wade (1973) and Planned Parenthood v. Casey (1992).
Over the summer, the House passed the Respect for Marriage Act with an overwhelming majority, including votes from 47 Republican members. Dozens of religious denominations and groups that represent a broad spectrum of beliefs have endorsed the legislation, including the Mormon church, which took pains to reaffirm its position that same-sex relationships are sinful. Scholars representing a similarly diverse range of opinions on germane legal questions have also publicly backed the bill.
Still, the opposition remained steadfast.
"Religious Americans will be subject to potentially ruinous litigation, while the tax-exempt status of certain charitable organizations, educational institutions, and non-profits will be threatened," said Sen. Mike Lee (R-Utah) in a statement opposing the legislation as written and proposing an additional amendment to the bill.
Organizations like the Heritage Foundation, a conservative think tank, echoed Lee's concerns about the Respect for Marriage Act vis-à-vis protections for religious liberty. Others, like the Liberty Counsel, designated by the Southern Poverty Law Center as an anti-LGBTQ hate group, peddled outrageous arguments including the lie that the Respect for Marriage Act would normalize or facilitate child sexual exploitation and abuse.
Even in the aftermath of the deadly shooting on Nov. 19 at a Colorado Springs, Colo., LGBTQ nightclub, these attacks from conservative groups continued apace and even increased as the Senate's vote on Monday drew nearer.
U.S. diplomat says negotiations to release Brittney Griner have stalled
WNBA star remains in Russian penal colony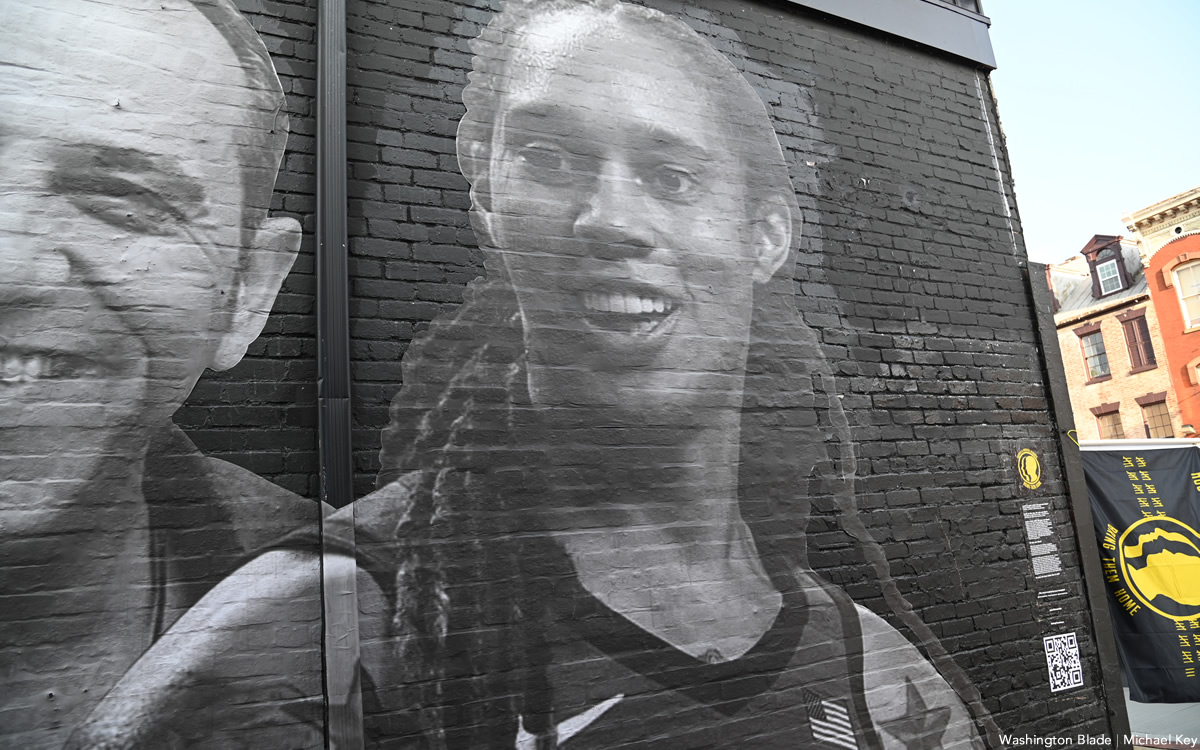 In remarks published Monday, Elizabeth Rood, the U.S. chargée d'affaires in Moscow, told Russia's state-owned RIA news agency that talks to free jailed Americans Brittney Griner and Paul Whelan were continuing through the "designated channel."
During the long ranging interview covering a variety of subjects, Rood was asked if she intended to visit the imprisoned WNBA star who is serving time in a Mordovian prison.
"Of course, we are going to do this as soon as the Russian authorities give us permission to visit Brittney Griner in the new colony where she was recently transferred," the American diplomat responded and in answer to a follow-up question regarding Griner's status. "As far as we understood from talking to her, she is healthy and doing as well as can be expected in her difficult circumstances."
RIA then focused on the negotiations asking for some of the details including the possibility of convicted arms dealer Viktor Bout being included in the "exchange list" in the potential prisoner swap deal between the Russian and American authorities.
"I can say that the United States continues to discuss with the Russian authorities through special channels the issue of the release of Brittney Griner and Paul Whelan. As we have already said, the United States has submitted a serious proposal for consideration. We finalized this proposal and offered alternatives. Unfortunately, the Russian Federation has so far received no serious response to these proposals, " the U.S. chargée d'affaires answered.
"However, I would like to emphasize that the main concern and the first priority of the U.S. Embassy is to ensure the well-being of the American citizens who are here. And the situation is not limited to the names of those who are mentioned in the media headlines — a number of American citizens are kept in Russian prisons. We are extremely concerned about the condition of each of them, and we continue to follow their affairs very closely and support them in every possible way," she added.
RIA then asked: "What did you mean by 'serious response' from Russia? Moscow has repeatedly stressed that the negotiations are being conducted through professional channels … What does the American side mean by "serious response"?
Rood answered telling RIA; "I mean, we have made a serious proposal that reflects our intention to take action to free American prisoners. We did not see a serious response from the Russian side to our proposal."
"By 'serious answer' do you mean consent?" RIA asked in a follow-up question.
"I mean an answer that would help us come to an agreement," she answered.
Kenyan LGBTQ rights groups honor transgender refugees, asylum seekers
Event coincided with the Transgender Day of Remembrance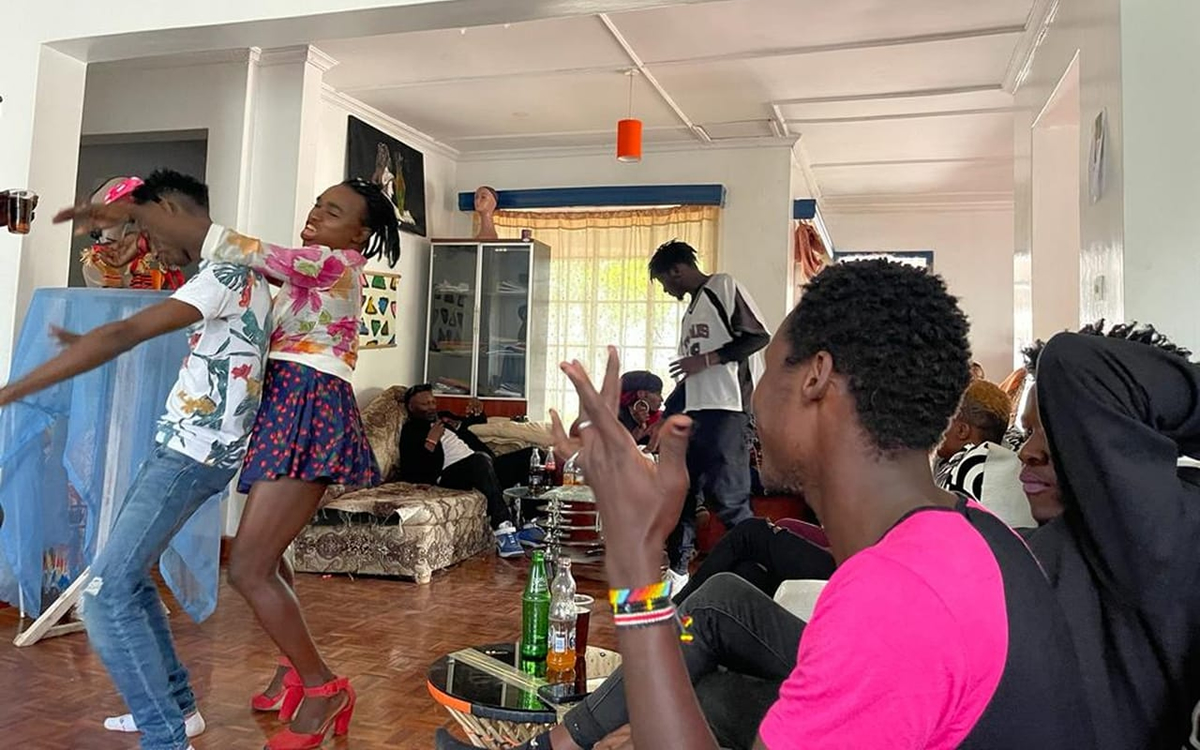 Two LGBTQ rights groups in Kenya this month used the Transgender Awareness Week and the Transgender Day of Remembrance to honor transgender refugees and asylum seekers in the country.
The Refugee Trans Initiative and Entrepreneur Empowerment and Advocacy Health on Nov. 20 hosted an event in Nairobi, the Kenyan capital. It did not take place in the Kakuma refugee camp; but former residents who now live in Nairobi, Kisumu and Mombasa attended. 
"The event was to celebrate Trans Awareness Week for trans refugees and asylum seekers and we invited other individuals who are part of the 2SLGBTQIA+ refugee community," Entrepreneur Empowerment and Advocacy Health Director Vanilla Hussein. "We had time to reflect on the memory of our friends we have lost and most recently Francis, who was murdered in Uganda."
Hussein said the conditions in Kakuma made it unsafe for the group to hold an event in the refugee camp.
Two gay men in March 2021 suffered second-degree burns during an attack on Block 13 in Kakuma, which the U.N. Refugee Agency created specifically for LGBTQ and intersex refugees. One of them died a few weeks later at a Nairobi hospital.
A report the Organization for Refuge, Asylum and Migration and Rainbow Railroad released in May 2021 indicates nearly all of the LGBTQ and intersex people who live in Kakuma have experienced discrimination and violence because of their sexual orientation and/or gender identity. UNHCR in a statement after the March 15, 2021, attack noted Kenya "remains the only country in the region to provide asylum to those fleeing persecution based on sexual orientation, gender identity or expression," even though consensual same-sex sexual relations remain criminalized.
"Trans refugees continue to live in appalling conditions due to poor welfare, lack of access to jobs, affordable healthcare and opportunities in Kenya," said Hussein. "Currently, some trans refugees and gender non-conforming refugees lack proper documentation."
Hussein further noted NGOs "are not funded by the donors adequately because of bureaucratic hurdles and requirements to access funding such as bank statements, which have made it hard to get access to funds that can provide food, shelter, and relief emergency assistance."
"To sum up, Kenya remains a threat to the 2SLGBTQIA+ community due to transphobia and homophobia," said Hussein.
Alvin Mwangi, a reproductive rights activist, stressed trans people simply want basic human rights.
"Basic human rights are not special rights, the right to get and keep a job based on merit is not a special right, the right to be served food in a restaurant is not a special right, the right to have a roof over one's head is not a special right, the right to walk down a street and not be attacked because of who you are and whom you love is not a special right," said Mwangi.
"The government of Kenya should ensure its laws and systems protect transgender persons just like any other citizen of Kenya against all forms of violence and discrimination," added Mwangi. "The government of Kenya should commit to end all forms of violence and discrimination against transgender persons, by publicly condemning any major instances of homophobic and transphobic violence that occur in the counties and in the country in general."
Mwangi also stressed trans people are "beautiful" and "deserve love."
"We all have the right to live with dignity and respect," said Mwangi. "As we just marked and celebrated the Transgender Day of Remembrance, which memorializes victims of transphobic violence, and as we continue to celebrate Transgender Awareness month until the end of November, we remember those in the transgender community who have lost their lives due to violence brought by hate and ignorance and we honor, celebrate, and advocate for the respect of the rights of transgender and gender diverse communities."
"All transgender persons have a right to equality and freedom from discrimination of all forms. All transgender persons require equal protection against any form of violence," added Mwangi. "The right to equality includes the full and equal enjoyment of all human rights and fundamental freedoms."
Daniel Itai is the Washington Blade's Africa Correspondent.